Published on: April 4, 2022
Written by Camila Avery / Fact-checked by David Rowan
Going camping during the warm summer days might be one of the fun activities that invoke your best time of childhood. Although those camping trips were supervised by adults, it is still a matter of concern if you would be eligible to go on a camping trip by yourself if you are under 18 of age. Most of the parks and facilities of the US do not issue permits to people under 18.
The Obstacle of Going on Camping Under 18
One of the core issues that you might face under this situation is renting a campsite. Usually, a campsite is only up for renting by an adult. In that regard, you might need an adult to supervise your trip. You can also get someone to assist you while renting a campsite.
According to the US regulations, reservation for camping is only allowed for individuals above 18 years of age. A minor has to be accompanied by at least one adult to go hiking or camping where the adult will take responsibility for the camping.
Usually, state-owned parks do not make reservations for minors. Although there are some national campsites where you can go camping during the off-seasons without any permit or age restrictions, you would find them very scarce.
In terms of private facilities, the regulations vary widely. Thus, you need to be assured about each facility whether or not they impose any age restrictions and if there are any other requirements you need to fulfill.
So, in short, when you are a minor and going on camping without being accompanied by an adult, the things you can do are-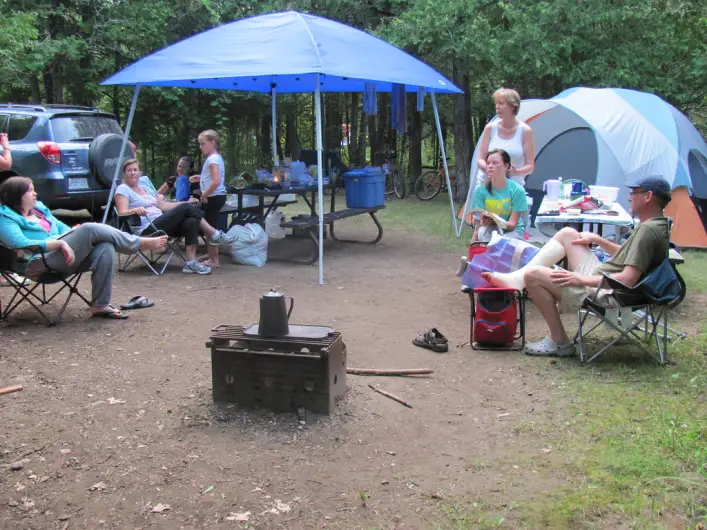 Get an Adult to Make a Reservation for the Campsite for You
Some private parks and facilities might have the scope for the adults to receive permits on behalf of the minors, especially if you can provide proof of ample safety and security measures. This might work as an attestation by the adult. Of course, it is not applicable for all the parks and campsites, thus, you need to do thorough research on finding the facility where you can deploy this chance.
Contacting the Owner of the Land 
If you happen to know any person who possesses a campsite/land where you can camp, directly contacting for permission would be a great resource to utilize. Inside the premises of a privately-owned campsite, you will find it easy to maneuver the chance when you have the permission of the landowner. Be sure to communicate ahead of the expected time of the event.
Find Dispersed National Forests Nearby 
This one is relatively riskier than the other two ways described earlier. By going on dispersed camping is where you are choosing a place in the woods of the national forests to go hiking and camping.
Although this sounds the easiest and most spontaneous method of all, you have to be mindful and responsible about a lot of things. Make sure you are choosing a spot that is close to a populated, busy, or residential area and you have access to the nearest police station or hospital in case of emergency.
For prior preparation, keeping the number of the town sheriff and some local people might come in handy. Also, do your research on the place to get help for packing and do not litter the places. Act responsibly.
Basic Camping Guidelines
Enjoying an escape from the day-to-day hustle of urban life is sure fun. But we all need to understand that while camping, we might have very limited access to what we got very used to in our daily lifestyle. Planning with keeping the possibilities in mind will ensure you an enjoyable and successful camping experience. 
While making a list of the necessities, you can segregate the key components of packing by the following category-
Clothes
You must have already known by now that camping is no activity to bring your latest Nike or your very prized Gucci. You need to pack the least expensive pieces of your wardrobe so that you have no regret in case you need to jettison some of your possessions. Remember, you also need to pack for other necessities too. So, go light on clothes but pack just enough.
While choosing the wearables, do not pack all-cotton fabrics, do not take all the unbreathable fabrics either. Make a good balance between the cottons and nylon/polyesters (fast-drying materials). Carry mostly the fast-drying fabrics, with a few pieces of cotton clothes. Cottons will comfort you during the warm or hot weather, and the fast-drying ones are going to save your day in case it gets rainy.  
As for layers, a warm coat and a rain jacket are a must, you can't rely on the weather.
And finally, choose a sturdy and durable pair of shoes for hiking and another pair of slip-on to stay comfortable once in a while.
Camping Gear
One great tip practiced by a lot of experienced campers is borrowing or renting the more expensive items, such as- the tent or the entire camping gear. This helps you to avail a top-notch camping experience even on a budget.
In case you are ready to invest in camping gear, make sure you purchase the gear from a trusted source and check each component very carefully. The gears should be ready to provide you the necessities. Be sure you get a tent, sleeping bag(s), sleeping pad, lamps, and lanterns with extra batteries, stove, cooler, cooking utensils, and optionally camp chairs.
If you are not buying an entire camping gear as a whole and putting individual pieces instead, then you have more scopes to customize your kit according to your preference. Be sure to do your research before buying every individual item to get the best product possible within a reasonable budget.
Hygiene and Toiletries
When it comes to hygiene and toiletries, think about the daily essentials. Toothbrush, toothpaste, towels, soaps, basic skincare, wet wipes, and most importantly- toilet paper have checkboxes. Aside from that, keeping garbage bags, plastic bags, and zip lock bags might turn out useful.
Cooking and Food Supplies
A simple, straightforward meal prep always comes in handy at a campsite. Using instant, canned, pre-cooked, or takeaway meals is even better. Since there wouldn't be very extensive setups to enjoy your meal, get foods like wraps, burritos, gyros that require zero to no cutleries to eat.
Tea and snacks would also be inevitable to enjoy company in camping. Make sure you have enough snacks and setup to make s'mores (if that's an absolute must-have for you while camping). And sachet of instant coffee and tea bags will be quite convenient to keep in hand to sip through the day or in the evening. 
Be sure to stock plenty of clean drinking water and beverages to refresh up once in a while.  
Emergency Medical Supplies
Apart from the prescription drugs that you need, you need some medical supplies for first aids and some basic medicines for emergency relief. Keeping a small first-aid kit is a great idea to treat any cuts or wounds at the primary stage.
Carry bug/mosquito repellent. Also, keep calamine and/or any acidic substance to heal bee/bug sting.
Carry laxatives and antacids to get relief from any sort of discomforts.
Miscellaneous Supplies
After taking care of most of the necessary items, you can save room for some other useful articles like- flashlights, ropes, plastic paint buckets, small tool kits, etc. These are not must-haves, however, might be useful for various purposes.
From choosing an ideal campsite to packing all the necessities, planning the entire camping trip can be a daunting task. But equipped with the right articles and insightful planning, you can turn the whole experience into something you will remember your lifetime. So, plan well and seize the day. Happy camping!
FAQs
Can You Take Young Kids to Camping?
Taking kids on a camping trip might sound dangerous and risky, but it is doable if you plan well and be mindful about some important aspects.
Firstly, choose a comfortable campsite with moderate weather. That way, you do not have to deal with the excessive packing or fear of getting sick. And if you are taking the kids for their first trip, make sure to not plan a long trip that you would have to make for adults only. Children have a lower threshold of tolerance, that is why lengthy trip might irritate them afterward if there is any inconvenience. Rather keep it brief and joyful.
Besides, you also have to be mindful about all the safety measures. Remember, when you are taking kids, there is nothing like too many safety precautions.
What Food Is Ideal to Carry on a Camping Trip?
Dry and pre-cooked food is always the best type of food to take at camping. So, opt for variations of your preferred snacks. Also, keeping the instant foods in a can like- chili or chicken noodle soup would be a great meal even if you just have the bare minimum setup to reheat a little.
Bread, condiments, and cold-cut meats and veggies are also good for making some simple and filling sandwiches, without needing any heat source at all. Fresh or dried fruits and nuts for snacks is a great way to keep you filled throughout the day.
What Are the Ideal Activities on Camping Other Than Hiking or Trekking?
Depending on your hobbies in general, there are a lot of different activities you can indulge in on a campsite. If you are camping in a group, board or card games are a fun and accessible option for all.
Some people like crafting or drawing to have a peaceful time. And photography is another fun hobby to keep you invested at the natural view of the campsite. 
Other than that, reading, listening to songs or podcasts might be a good way to unwind a hectic week if you are traveling alone. In that case, be sure to keep enough power backup to get you through the time.       
Conclusion
In the event that you are younger than 18, you will not have the option to lease a campground at a state park. Be that as it may, private campsites will fluctuate. In the event that you choose to go scattered outdoors, make certain to check your nearby laws, guidelines, and consistently be protected.
But, if you go to a camp being 18, please make sure you follow all the things we have mentioned here already. 
Related Posts: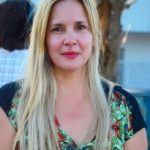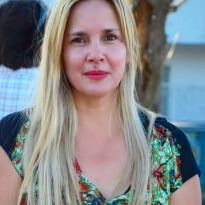 Guys, I am Camila Avery and I love to help my mom to do indoor & outdoor activities. As a lady, I have passed my time on gardening, home improvement, and personal or self-care. I have acquired some degrees in outdoor recreation, beauty, and hair care. It is not easy to work with top-level professional beauty experts. But, I got that opportunity and experimented with different hair extensions, hair colors, and cuts.