Published on: May 31, 2022
Written by Eric Devin / Fact-checked by David Rowan
Every man has a hobby. They always try to learn new things and nourish their hobbies whenever they get any chance. In my case I've many of them. Yes, you can call me a man of many hobbies.
And driven by my hobbies I've learned camping, skiing, playing the piano, violin, painting, woodworking or carving and finally wood carving has become my passion.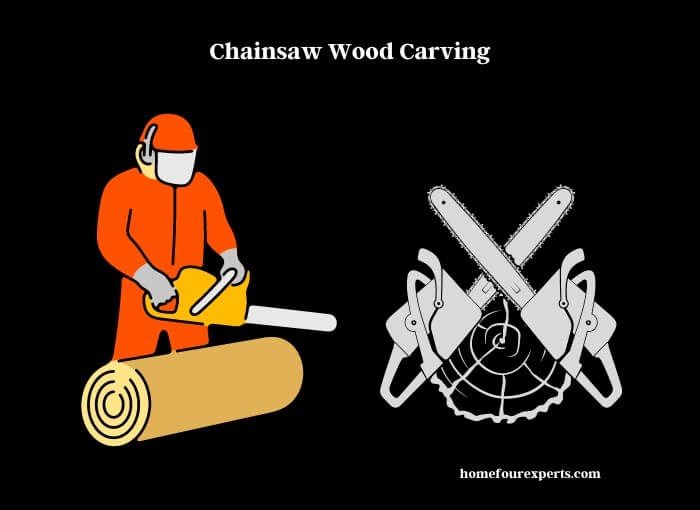 It is amazing to turn an almost lifeless, useless tree trunk into a lively, attractive piece of artwork.
For learning all these, I've mostly relied on the internet, especially on youtube. There are tons of resources available on the world wide web to learn from.
So for learning chainsaw carving, first I searched for resources regarding learning chainsaw carving. And as usual, there were so many helpful resources which helped me to learn this artwork.
If you also want to learn chainsaw carving for yourself, you can go through this article. Hope this will help you to start carving by yourself. Here's our initial advice on carving wood with chainsaws. It's a basic guide for beginners. It'll become as important as the different types of wood, tools & methods.
How to Learn Chainsaw Carving
When I was camping on a winter vacation, I got a chance to meet with an expert wood carver. One day while we were enjoying a bonfire and trying to have a little idea about a co camper, he showed us his carving pictures on his mobile. I found it interesting as I always tried to get rid of any old tree trunk of my backyard by throwing it away but this is a totally creative way to turn it into a new and unique showpiece.
After that, I've decided to carve the remaining tree trunk or other parts of my garden to make it more beautiful.
For this first I had watched almost all videos on youtube, then looked for the most useful books on chainsaw carving and read this and then finally I started to carve woods with a chainsaw.
All of these resources help me to become perfect in carving gradually.
Here, I'll try to discuss the steps with tips and tricks that can help you to learn chainsaw carving.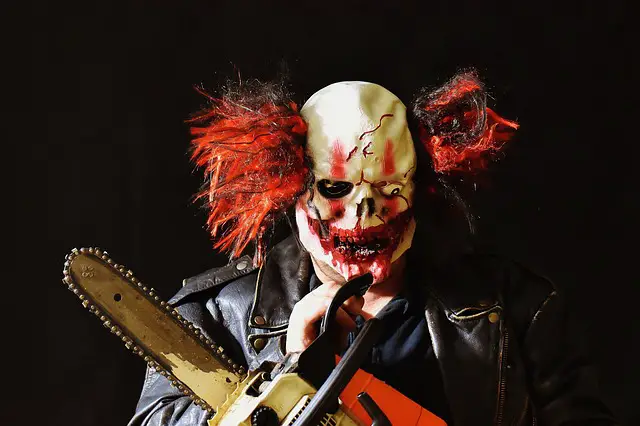 Step 1 – Learn about Safety
Before starting chainsaw carving, you must learn about safety matters. Because you never want to get injured while working with power tools, it may lead to a long time of medical treatment.
So for chainsaw carving, the first thing you need to learn and practice is safety rules of dealing with the power tool.
For that, you should take time and understand the saw you are going to work with. The next thing you should remember is to never ignore or skimp on your safety gear. Always use safety gears you need to wear from head to toe before starting wood carving, like- a helmet, gloves, safety goggles, ear plugs, chainsaw chaps and proper footwear.
Step 2- Select the Right Chainsaw
Next step is to select the appropriate chainsaw for carving. As you're trying the carving job for the first time, you can start with the affordable one which you can use later for other woodworking projects if you don't feel comfortable with carving.
Do some research about affordable and easy to deal with a chainsaw and start carving. While researching you'll find basically 3 types of chainsaw available in the market. Like-
Battery chainsaw: Battery powered chainsaws run with rechargeable batteries. You need to charge its batteries before starting to use your saw. But the problem is batteries need to recharge frequently, so to work without any interruption, you may need to keep an extra set of batteries ready for your need.
Gasoline Chainsaw: Gas powered chainsaws are usually more powerful than other chainsaws and can be used anywhere from your backyard to deep forest. As long as you have the proper mixture near you, you can work without any worries.
Electric Chainsaw: This type of chainsaw is the newest invention in the chainsaw industry. They work quietly then gas powered chainsaws and are lighter than them. Moreover, you don't need to worry about the power source while working with them. The only drawback is its power cord which may limit your movement with the tool.
Step 3- Get the Wood
For a beginner, it'd be better to start with the wood they can get easily. Don't spend a large amount on woods at the beginning. Because this is the time of trial and error process for learning the art.
You can ask your neighbors who are willing to share their woods with you or if you live near woods, look for old tree trunks or logs in that area. Also, local businesses can be a great source of your wood supply.
Step 4- Plan for the Project
Most beginners start with carving bears for their first projects. You can easily find thousands of useful resources on the internet about carving bears. But to me the easiest wood carving idea for beginners is mushrooms. It is a simple design with symmetrical lines, also you can practice different shapes & sizes. So choose the type of mushroom you want to carve and go for it!
For more wood carving ideas, you can also check my other article about different types of chainsaw carving ideas.
Step 5- Choose the Proper Workplace
For starting your first project, select a safe, clean workspace. The main thing about chainsaw carving is you can work outside with your projects most of the time. In this case, you can use a canopy to avoid rain and exposure with other elements.
For selecting the workplace, you should consider the power source if you're using an electric chainsaw. If you're working with a gasoline chainsaw, consider that this type of chainsaw produces so much noise that can irritate your neighbor.
Step 6- Stabilize Your Wood
As a beginner, you may not need to work with logs not more than 3 feet but you need to stabilize your wood to get a nice finish. To stabilize your working piece, you can use Jawshore Adjustable Sawhorse from Rockwell. It'll hold your wood stably which helps you to work easily with the wood.
You can also make a DIY stabilizer if you want. Both will work great and help you to get smooth finishing.
Step 7- Start Cutting
For beginners, it'll be difficult to start cutting for the first time. When I tried it for the first time, it was difficult to make the leap and start the first cut. Though I had drawn the line and all other preparations were planned well, it didn't work how I wanted.
It takes a few attempts to get the almost perfect first cut. But I never lost my courage and hope, I tried until I was successful!
So if you never stop trying, you'll end up with beautiful woodwork done by you. Always try new things and continue learning new things to get your skills to another level.
Read more: The Best Chainsaw File Reviews
Conclusion
Wood carving is one of the oldest craftworks that is artistically beautiful. It is great as a hobby and profession.
Though for beginners, it may seem almost impossible to start for the first time, but if you never lose your hope, you'll be successful.
For chainsaw carving, the most important thing you need to remember is to always deal with your chainsaw carefully. As a chainsaw is a dangerous power tool, a small ignorance of safety gear may lead you to an unwanted accident.
So always wear your safety gear and decorate your home and backyard with creative designs.
You Might Also Like: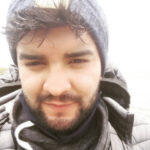 Hi, I am Eric Devin and I am a professional interior architect. Since childhood, I've always enjoyed DIY projects! And, I have loved to solve simple household problems using essential tools and equipment. I have also acquired a lot of information about basic household tools settings by working with contractors.