Are you willing to know the classification of tools according to their uses? 
Regardless, tools are one type of essential object for daily use. Every user knows that utilizing several tools and equipment can not end only a single day. So, tools are important to launch and complete any successful project.
Alternatively, there are various opinions on the classification of tools. The basic types of tools are Cutting tools, Measuring tools, Holding tools, Electrical equipment,  Driving tools, and miscellaneous tools. 
In this write-up, we will mention comprehensive information about this matter along with tools maintaining tips that support understanding details.
Classification of Tools According to Their Uses: Detailed Discussion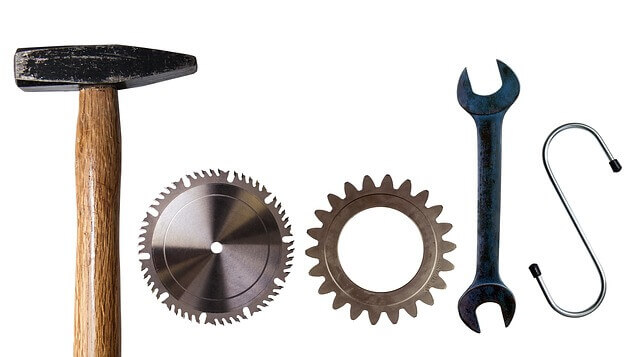 Tools are one type of mechanism, used to change or modify the characteristics of the surrounding objects. Only human beings used many stone tools in the early period. Now, these tools are backdated. Nowadays, people can discover many modern and smart tools to do a variety of tasks with ease.
The set of tools are called equipment or gear. Tools support increasing working power, speed, and accuracy. Some tools work by using human hands and some work with electric power. In this case, we can find three types of tools such as-
Hand tools
Machine tools
Pneumatic tools
Hand tools are manual tools that are operated by the human hands and don't include any electrical power. Some of the most popular hand tools are a hammer, axe, puller, pull-push rule, hacksaw, punch tools, and more.
Alternatively, you have to apply your hands and electrical energy both for operating power or machine tools. Here, electric power is the main source of strength. Electric drills, vacuum cleaners, and chopping wheels are examples of machine tools.
Those tools are regulated by air pressure called pneumatic tools. These tools are used with three alternatives designed basically like a vane motor, air cylinder, and sprayer. 
Furthermore, the classifications of tools according to their uses is dependent on the types of uses or particular importance. From our research, we find the most common five types of tools such as- Cutting tools, Measuring tools, Holding tools, Electrical equipment, and Driving tools. 
At this point, we are going to discuss these tools and equipment in detail.
Cutting Tools
Cutting tools are the common and essential tools in cutting and separating different materials. These devices highly recommend cutting the unnecessary part within a short time. Cutting tools are made from strong as well as hard materials so that it is not easy to break down. They can tolerate high force and heat for completing the cutting process with ease. 
Several cutting tools come with many exceptional designs and layouts. Sometimes they can be dangerous for the users. Because the angle part of the cutters is trickier & sharper. So, you have to be alert while using the cutters. Try to use hand gloves or protective gloves before starting work. 
There may be two types of cutting tools as single-point and multipoint tools. You can utilize the single-point cutters for shaping, twirling, removing materials, or related operations in cutting edges. 
On the other hand, multipoint tools are quite different such as drilling, blacksmithing, sanding, or milling. They are also good for cutting edges and other purposes. They have several teeth or flutes, flutes are width, and margin sizes so that you can use these for a longer period without any hassle. 
Here are some common and useful cutting tools :
Axe
Broach
Chainsaw
Bandsaw
More
Measuring Tools
Measuring tools are one type of instrument that are used to measure amounts physically. All measuring tools work in their types and subject variety. Some are suitable for simple purposes such as stopwatches and rulers. Alternatively, virtual instrumentation is good for modern development. 
Most of the users feel trouble selecting the right measurement tools for any workshop. Because any simple error can ruin the full project. The best way is to pay for the quality layout and measure tools for long-lasting uses. 
Here are some common measuring tools that help you to understand detail.
1. Measuring Tape
A high-quality tape measure is suitable for measuring different lengths. It has a thick hook that is moving when you have to extend and withdraw. Keep in mind, you can't calculate the distance too long by using the tape measure. There are several good quality tape measures in the market, perfect for rating enough length. Another thing is that tools are easy to handle. 
This typical type of measuring device is very simple to estimate the wide range of objects and all information about this. You can also use this simple tool for different purposes. Due to its portability, you can fit it in the tool belt with ease. 
2. Speed Measure
Speed Square is another important tool to gauge change of length as well as a change of time. You can not measure speed directly. Every carpenter uses the well-worn speed square for marking woods and ensuring correct angles of cutting woods. It allows for using five alternative tools such as miter square, try square, line scribes, or saw guide. This kind of speed square is strong and light.
3. Angle Gauge
As a professional person, you know the importance of checking angles accurately. If you measure it correctly, you ensure everything is okay. It is highly recommended to make sure the angle's true level. No one can avoid angle gauge for completing any successful project.
Don't worry, these accurate tools are not expensive so that you can collect anyone within a short time. Thankfully, it works for providing more correct data. 
4. Protractor
Protector, one of the most familiar equipment to measure angles as well as focus on what angle is suitable for your miter saw. Perhaps, you might use this essential tool for mathematical works.
It is extremely easy to collect and use this convenient device. Sometimes scientists and physicists use protractors to solve complex determinations. So, this, however, is pretty simple but more effective to accurate measures.
Metal and plastic both are used to formulate the protector. Here, plastic protectors are available but less durable than metallic Proctors. 
5. Carpenters Pencil & Typical Ruler
Carpenter's pencil is quite different from the standard pencil. It provides constant sharpening like a knife. You can extend its lead according to your needs. In the other script, the particular ruler is also useful to measure different lengths. Most professional architects can not finish any single day without using rulers to design. Further, a precise ruler is also important to do other regular basis works.
6. Laser Measure
Another important tool is a laser measure perfect for measuring ng duration between any object and itself. People who are architects, designers, contractors use this device for purposes. The exclusive aspect of these devices is to measure longer distances up to eighty meters. Homeowners also use laser measures to get results instantly. This is quite costly equipment than the other tools which are used to measure.
7. Compass
Are you an architect? If your answer is yes, you have already understood the implication of a compass. It is helpful to draw circles and measure the distance from one point to another point of the map. Also, it is necessary to use in carpentry and shipbuilding. 
Holding Tools
Holding tools are highly recommended to clasp or hold materials jointly. Though holding tools are different, their purpose is quite similar. If you don't use the right holding tools for materials, your project can be damaged or rejected. Most of these tools are suitable for ensuring any fraction of material.
With the carpentry shops, holding tools must be used. Some carpenter holding tools are below:
1. Hammer
One of the most common handheld tools is a hammer. It is useful for carpentry. Though there are many types of hammers available, they all work for the same purpose. Hammers are used to deliver force or pressure to any object. 
You can apply this durable tool to break objects, drive nails, and set multiple parts. The more strong part of the hammer is the head used for making powerful metals. This part is ideal for hitting components. 
Alternatively, the handle, another important part, is made from metal. But, it includes grip or comfort covered. 
2. Work Bench Or Table
For carrying out carpentry procedures, carpenters have to keep a solid workbench or table. This is a very common holding tool for every carpenter. This tool contains several holes and slots to keep the essential hand tools. It works well for tightening and moving your holding tools as you need. 
Even this tool is excellent for cutting objectives. You can adjust several metals or woods for moving up and down. There are many varieties of workbench or table accessible having its specific importance.
3. Carpenter Vice
With the carpenter's vice, you are getting the exceptional service to hold wood. This vice is specially designed for holding buckle or clamp woods to avoid damaging your surface. Different types of carpenter vices you find in the marketplace.
When you want to complete carpentry, sawing, or drilling tasks, you have to clamp the wood. So, it is important to do several purposes. 
4. Clamps
Another crucial holding tool is clamped suitable for providing accurate pressure clasping joints together. There are two types of the clamps such as T-bar and plain rectangular bar types. 
Exhaust clamp, adjustable bar clamp, screw clamp, light-duty clamp, G or C-clamp are also popular and effective for holding many shapes of wood.
5. Screwdriver
Screwdrivers are also the most useful carpentry tools to push several screws into essential material. They are long enough to do this carpentry job. You feel comfortable due to its plastic handles along with metal shaft or rubber covering. 
Electrical Equipment
Electrical equipment indicates all electronic tools or machines which are powered by electricity. These kinds of tools are very essential for all electricians. Sometimes homeowners need to use the electrical equipment. 
It is the combination of a variety of components, enclosures, and sometimes power switches. Some of the electrical equipment is reasonably priced and some are quite expensive and powerful. 
Different types of electrical equipment are below-
Generating Sets
Circuit Breakers
Transformers
Enclosures
Magnetic Starters
Panel Boards
Lighting
Contactors
More.
Driving Tools
Driving tools are a variety of different types of manual, mechanical, and electrical equipment. Most of the drivers have to repair, install, and maintain constructional works by using the drill, drive screws, insert, nuts, and bolts. 
Power, as well as manual tools, are used to do this job successfully. 
When you want to use a drill, you get two options- the electric drill or hand drill. Remember, both are driving tools and suitable for creating holes in the wood, plaster, or drywall. Alternatively, some of the users use these driving tools to enhance the wall's sturdiness, hang fixtures, furniture construction, and hang secure structures. 
You have to provide force when you remove screws, bits, nuts, or bolts from coverings. The most common driving tools are hammers, screwdrivers, ladders, pliers, wrenches, clamps, tool belts, and measuring tools. 
How to Do Maintenance of Several Tools?
Tools are important elements of every user. For this reason, it is essential to take proper care for using a longer period with confidence. Generally, tools indicate mainly power tools and hand tools that are used to repair and expand the project easier. If you take care of your daily uses of tools, you will be able to save money and complete your work successfully.
Now, we share here some basic principles of maintaining the power tools and hand tools.
Power Tools
If you are a user of power tools- electric saws, drills, nailers, or sanders, you should maintain a specific routine of carving tools. Due to poor maintenance, the electrical tools can be damaged quickly. You know, electrical and mechanical parts are quite more sensitive than hand tools. 
So, you have to clean regular debris and dust. Here are some realistic & effective tips as well as tricks to clean and care for the power tools. 
Before starting to work, you have to wear protective sunglasses, cloth, and hand gloves for your safety.
Plus, if you clean the electrical tools, pull out the line or plugs. 
Using a damp or unnecessary cloth, clean the grime and dust surrounding the tools. To wash the inner, intakes, or hard-to-clean areas, you have to be more aware. 
Another great way is to use the compressed air or air compressor to clean the inside dirt and dust.
Some tools are more dangerous so you have to follow the manufacturer's instructions.
If your tool has filters, you need to replace them. 
So, when you completely wipe out all the dust and moisture, then you need to store it properly. Try to pack them into original cases. Keep them in the storage room carefully. That's why you find them power tools while necessary.
Hand Tools
As a smart user, you should take care of the hand tools just like the power tools. The most common household tools are wrenches, screwdrivers, pliers, hammers, and wire cutters that stay in the ground. Though tools are hard, strong, and durable, they can damage if left out for a longer period. This is because you need to maintain a good habit. Always clean them after using or before returning them to storage. 
Here is some useful guidance to take care of the hand tools.
Collect an old or rag towel that is free from debris and dust. 
Now, clean the full body of the tools and reduce dust. 
At this time, you can check your tool's damage or defects. 
After cleaning the outer part, you need to rinse the inner space of the tools. 
If you need to use water, you can apply. But, check the manual instructions before applying.
Some tools are more sensitive like log-splitting wedges, cold chisels, or other striking tools. So, they can damage quickly without proper maintenance. 
After completing the washing process, you need to pack them and store them correctly for next time use. 
Few Final Words
In the end, you have already realized the classification of tools according to their uses. These various types of instruments are manipulated by professional users to the homeowners. Some professional workers use multiple tools to enhance or modify objects. But, homeowners use these according to their needs. 
Be sure our article provides all the info on this matter. So, enjoy your job to ensure the right tool!
Relevant Resources: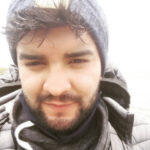 Hi, I am Eric Devin and I am a professional interior architect. Since childhood, I've always enjoyed DIY projects! And, I have loved to solve simple household problems using essential tools and equipment. I have also acquired a lot of information about basic household tools settings by working with contractors.