This article includes affiliate links, which means we may earn a commission if you make a purchase following our link. Please refer to our review guidelines.
Creating beach waves can be equally easy and difficult depending on choosing the right product for your hair type and length. All the curling wands in the market claim to be the best for all women in the world. But the truth is, not everyone has the same hair type, hair cut, preference of tools. Besides, the tools available in the market also come in different functionality.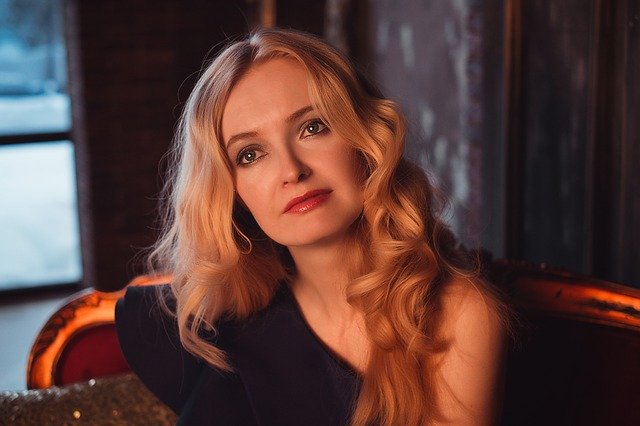 So, we tried to balance out by choosing the best curling wands that will suit women with their specific requirements. For long and thin hair or long and thick hair, for short hair or fine hair, the curling wand should be personalized. So, check out our list and consider which one matches your hair types.
How to Choose a Curling Wand for a Beach Wave? 
The first step of choosing any hair care products or styling tool, the first thing is to know your hair type. This simple act will make shopping a lot easier for you by narrowing down the products you need to reflect on.
Barrel Size and Type
The barrel size and shape give the curls different body, texture, and definition. If you have short hair, go for a narrow barrel and the opposite for long hair. Ladies with long hair can also invest in wands with interchangeable barrels to get versatile curls and waves. 
Heat Adjustments
It is important because high heat may cause damage to your hair. Besides, different thickness of the hair needs different heat to create the curls without any damage. Women who have thick hair can easily go for a high heat curling wand, but the struggle begins for thin and fine hair. When you have a curling wand in an adjustable setting, you can easily choose the safe point for your lasting styles. 
Attachments
Look for the attachments the curling wand has. Do this before actually placing the order. You may not need an entire kit of hair styling tools, still, this simple check out will save you from purchasing additional accessories later. 
Damage Prevention
Most of the curling wand is covered under ceramic coated or 24K gold coated or tourmaline types. These offer different mechanisms for damage prevention. There is not much difference in the case of the performance or result. But it is good to know your tools. 
Tips to Get Perfect Beach Waves Without Going to the Beach
First, start with clean and dry hair. 
Detangle hair thoroughly and use a heat protection spray or serum before applying heat. 
For super thin and flat hair, you can use a hairdryer to blow dry your hair. It helps to give an illusion of volume. 
Now, take the curling wand and power on. Wait for it to get to the desired temperature. 
Now, follow the tutorial of the tool.
​create the curls without any damage, start by sectioning the hair in small locks. It will give you a more voluminous curl. For loose curl, wrap the hair around the barrel loosely. For tighter curls, wrap it more tightly. 
Do not unwrap the hair from the barrel. Instead, when the curling is done, simply release the wand from the center and hold the curl for a moment to cool down. It helps to last the shape for longer. 
When you are done with all your hair, simply pinch and pull the tip of your hair. It will loosen the strands without losing the shape or texture. Do not brush hair if you want an undone natural beach wave. Brushing will make the hair wavy and create a completely different look. 
Use a hair spray to lock the style in place. Read more: 11 Best Curling Iron with Brush
Our Selected Curling Wands for Beach Waves, Below-
T3 SinglePass Curl Professional Iron for Shiny Smooth Curls and Waves
Click on the Image to >> See on Amazon
Three interchangeable barrels;
A hair tool solely for beach waves is compulsory, but what if I give you an option that offers defined curls and red carpet waves along with the beach waves? 
There is no harm in having a versatile tool; you don't know when it comes to hair. If beach waves are something you love to wear during the day, then a defined curl may be appropriate for casual meetings and a red carpet Hollywood wave is the best for dinner dates. 
The best thing is, that you will get the idea of how to use this tool to create all these styles on their site. Three styling options with tutorials in an affordable setting might feel like a cherry on the cake.
 Brace yourself, there is more to this curling wand. It heats up fast and even seals the curl within seconds as well. Moreover, it is totally damage-free and gives the shiniest curls that last for long. 
If creating different looks at different events is your cup of tea, then this one is going to be your new best friend.
Remington Pro Conical Curling Wand for Tousled Beach Waves
Click on the Image to >> See on Amazon
1″-1.5″ Pearl Ceramic Conical barrel;
10 Heat Settings.
The conical barrel of this Remington curling wand gives a 'tousled' effect on your regular beach waves. The waves have an undone effect, but shiny and healthy-looking, thanks to its crushed-pearl ceramic barrel. It freezes the frizz of your hair, leaving the hair healthy-looking full of volume. 
The highest heat is set at 410 degrees, which is best for thick hair. For finer and damaged hair, set the temperature from 10 heat settings. The digital display just makes settings changes so much easier. There are other types of curling wand available from this brand, but I find this model works well on making beach waves on medium to long hair. In shorter hair, this one creates more of a sexy bed hair. No matter which waves or curls you make with this, the experience will be regret-free. 
Premium Dyson Supersonic Hair Dryer Limited Gift Set Edition
Click on the Image to >> See on Amazon
Complete Styling set;
Suitable for making curl, wave, smooth, & blow-dry.
It saves time by waiting to dry your hair after showering before curling. So, you can start using the curling wand from this full line of hair tools from Dyson without blow-drying or naturally drying the hair. 
That is the magic of their unique 'Coanda air' feature on all the attachments. To create beach waves on damp hair, simply pick the Dyson Airwrap styler from this set. It works on any hair type. 
There are other barrels of two different sizes and other functionality. Those work on selective hair types or for selective styling. 
No matter what, for me, this one is the best tool for ladies who can spend a fortune on their hair. Because hair is the crown that makes us feel like a queen, isn't it? 
To save the bill of salon visits up to months, this styling kit is the ultimate solution. I don't recommend this for short hair, because you can't enjoy all the functionality for reduced length.
CONAIR INFINITI PRO Tourmaline Curling Wand for Beach Waves in Short Hair
Click on the Image to >> See on Amazon
1-inch to 1/2- inch tapered barrel;
For kink-free, natural beachy waves.
For short to medium length hair, a big bulky curling wand is not a suitable weapon to make beach waves. Instead, it will make big loose body waves. So, this short-length thin barrel from Conair is the perfect tool for that purpose. The barrel is tapered, ranging from 1 to ½ inch in size to create natural and effortless beach waves. 
There are five heat settings. To make beach waves, wrap the hair loosely around the wand, for a tighter curl, wrap it more tightly. So, you are getting two styles at the price of one! This wand is so affordable, that even students on a budget can purchase this to ensure head-turning waves and curls every day. One downside is, the buttons are inconveniently placed on the handle and there is no proper glove included in the package.
Drybar the Mixologist Interchangeable Styling Iron Kit
Click on the Image to >> See on Amazon
Temperature: 450°F/230°C;
Automatic safety shut-off;
Length: 9 ft.
Does 'Auto rotating clamp' sounds awesome? Well, it really is. This simple function simply cuts the time to do your hair in the morning in half. 
Though it is a clip-barrel, there is no kink in the end result. But you will miss the undone look on the ends because the ends are curled as well. 
For effortless and long-lasting beach wave curls in the fastest possible time, this curling wand is a sure buy. I strongly recommend this for ladies with long hair. 
Wrapping long hair around the curling wand is stressful and can cause fatigue if you have thick and long hair. This curling wand from Beachwaver makes it unbelievably simple. 
This tool is travel-friendly too! It adjusts its voltage according to the outlet. So, no matter which continent you are planning to travel to, you can always make this curling wand useful during your trips. 
Asani-Aluree Three Barrel Iron Wand for Crimp and Beach Waves
Click on the Image to >> See on Amazon
Three Barrel Curling Iron Wand;
For chimp and beach waves.
Call me old school, but a 90's crimper is the best technology to achieve the perfectly natural beach waves without visiting the beach. Think for a moment, the single barrel curling wands create spiral curls that turn to beach waves after brushing. But brushing loosens the curl a bit, right? That is why crimper is the best thing to do. This three-barrel curling wand is useful to create crimpy or beachy hairstyles without wrapping the hair around it. It minimizes hassle and the downtime to do so. 
So, the end result is an identical beach wave that actually creates when our hair gets in touch with saltwater. For a beach wave, this is the right tool, but considering all other options in this list, this one is not so versatile. If versatility is what you are looking for in your curling wand, then you have to deny this perfect beach waver.
Conair Mini Waver
Click on the Image to >> See on Amazon
375 degree in 30 minutes;
Travel-friendly size.
This curling wand is so small that you can carry this in your handbag. It is a great tool for corporate ladies who don't have time to prepare for after-office parties or dates. Keep this in the handbag, make sexy beach waves when the office is over. No one can tell you that you did it at the office, all by yourself; not at the salon. 
This product is time-saving and I highly recommend this for super busy ladies. However, for getting ready in the morning every day, this one is not handy for its small size. Besides, the settings and features are kind of limited. The heat is constant at 375 degrees, so you need to control the time you are holding this tool. For thicker hair, hold it longer. You need some practice to figure out the way it works best, which kind of applies to any hair tools.
Revlon 3/4″ Deep Hair Waver for Long Lasting Waves
Click on the Image to >> See on Amazon
430 degrees Fahrenheit with 30 heat settings;
Do you struggle with straight, stubborn hair? No matter how hard it has been to hold a texture on your hair all these years, this Revlon Waver will surely make them submit. Its ¾ inch wand is awesome to create deep, textured and realistic beach waves in no time. Because it offers an impressive 430 degrees Fahrenheit heat that other wands can't reach. This high heat is ideal to bend pin-straight thick hair within seconds. 
Moreover, with the 30 adjustable heat setting, you can play with the definition of your curls and waves. For low and medium heat, the curls will be more relaxed and less defined, suitable for a casual or glamorous look. This wide heat adjustment also makes this wand suitable to use on any hair type. 
Kiss Products-Automatic Curling Iron for Tangle-free Beach Waves
Click on the Image to >> See on Amazon
1" automatic barrel;
Reaches up to 420 ° Fahrenheit.
Usually, super fine hairs get tangled easily. If the fine hair is long, then no matter how much brushing you do before curling, the hair starts getting tangled in the middle of the session. You can rely on this automatic curling wand from KISS products. The built-in comb-like attachments at the base of the wand detangle the long while wrapping and curling it. So, it saves you time and hassle of detangling and wrapping the hair. Sounds marvelous, isn't it?
The wand really is a marvelous product and revolutionary. The wand rotates in both ways so that you can use it to make curls in different directions. Unlike other curling wands, you don't have to hold it upside down; you have to hold it upward and you won't feel any strain on your wrist!
HOT TOOLS Gold Extra-Long Curling Wand for Beach Waves in Long Hair
Click on the Image to >> See on Amazon
Long, clip attached 1.25'' barrel;
Fast and consistent heating up to 430°F.
Everyone is not a big fan of crimpy beach curls. Girls with long hair sometimes prefer a more wavy beach wave. Choosing a wide barrel is important to get the wavy result. This curling wand from Hot Tools is the right pick for less-crimpy, more wavy beach waves. 
First of all, the barrel gets hot easily. Within seconds, it reaches its highest setting which is 430 degrees. Now, be careful on this point because high heat may fry up damaged hair. Other than that, then heating is pretty consistent, so, any damage from uneven heating is not likely going to happen. 
The barrel is coated with gold, not ceramic. So, the shine if given to the hair is different from ceramic wands. Gold barrel creates less defined soft curls but heats up evenly. The result is natural and loose curls and waves.
ghd Curve Wand
Click on the Image to >> See on Amazon
365°F styling temperature;
1 1/2″ oval-shaped wand.
You will get all-natural waves in an all-natural way. The identical oval-shaped wand gives a mixed impression on your curls. The edge on the wand gives definition while the flat side on the surface makes a loose wavy texture. The mix of loose and definition makes the curls and waves look more natural. 
On the other hand, there is no coating on the wand. Because it uses the right temperature to create curls, which is non-damaging to the hair, yet makes the curl last up to a week! That is why this tool is so expensive. Because everything natural doesn't come cheap. Keep in mind, there is no place to play with various looks with this tool, as it only makes one or two types of curls in any hair type. Besides, it might be difficult to use on short hair for its wide wand. But for beach or body waves on medium to long hair, this is the professional styling solution.
How Can I Prevent My Hair From Being Damaged When Using a Curling Wand?
1. Start by using a heat protectant on your hair before using the curling wand. This will help to create a protective barrier between the heat and your hair.
2. Use the right temperature. Make sure that your curling wand is set to a temperature that is suitable for your hair type.
3. Don't leave the wand on your hair for too long. Try to limit the amount of time you spend curling each section of hair.
4. Use a lower temperature on the ends. The ends of your hair are more delicate and prone to damage, so use a lower temperature when curling them.
5. Don't use the wand too often. Try to limit the number of times you use your curling wand each week.
6. Use a heat protectant spray or serum. This will help to further protect your hair from heat damage.
7. Use a ceramic curling wand. Ceramic curling wands are gentler on your hair and help to prevent heat damage.
Bottom Line
We, women, mostly wait for special events to make us look and feel special. But hey, life is a blessing, and every day is a special event of your life. So why not make it special? You don't need to visit the salon every day to make you feel and look the way you want. When you have the right makeup and hair tools at home, you are in control of your happiness. 
Save the bills of the salon visits and give yourself a treat by choosing a curling wand. Because you deserve it! Don't let the struggle you are going through show on your face. Make beautiful beach waves and curls without spending a vacation or spending bucks in a salon. You can make every day a holiday by creating those magical beach waves with a high-end curling wand without the risk of damage.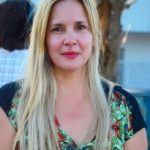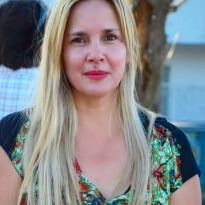 Guys, I am Camila Avery and I love to help my mom to do indoor & outdoor activities. As a lady, I have passed my time on gardening, home improvement, and personal or self-care. I have acquired some degrees in outdoor recreation, beauty, and hair care. It is not easy to work with top-level professional beauty experts. But, I got that opportunity and experimented with different hair extensions, hair colors, and cuts.