Published on: March 10, 2022
Written by Camila Avery / Fact-checked by David Rowan
Do you need to style your hair any less because it is shorter than most other women's? No, you don't need to do that as I am hair to open up the opportunity so that you can style your short hairstyle of yours in a glamorous way.
For a daily corporate or casual look or for special events, no need to arrive looking less prepared and clumsy. If it only takes mere minutes to curl the hair to get a polished and put-together look, then why don't invest a few bucks in it?
Most women mistakenly think that short hair needs less care or styling. As an experienced hairstylist, I can say that this is totally wrong. Yes, short hair is easy to manage, but it needs equal care and love as long hairstyles.
Cutting hair short is beneficial as it gives the hair a break to heal the damage done to it, and grow it more healthy and beautiful. Curling the short hair now and then will give the hair a soft bounce, volume, and a more feminine vibe effortlessly.
Does There Really Exist Any Curling Wand Especially for Short Hair?
The answer is yes and no. The manufacturers mention their product claiming to match all hair types because they don't want to narrow down their market for that product. But when it comes to beauty and personal care, the products must have to be personalized for the customer. 
I have developed this list of the best curling wands for short hair based on my experience, experiment, research on other clients' reviews, and a lot of research. The curling wands I have listed here are good quality products and should not cause any damage to the hair if used with proper precautions. 
We paid attention to the budget constraints, different hair types, hair cuts, lengths,s and types of curls that suit short hair best. Feel free to keep this list, who knows you may find the one you are looking for. 
Are There Any Special Tips for Styling Short Hair With a Curling Wand?
Here are some tips for styling short hair with a curling wand:
Use a smaller wand with a tighter barrel for tighter curls.
Section your hair into small sections and curl each one individually.
Hold the wand vertically to create curls that have more volume at the root.
Hold the wand horizontally to create curls that have more volume at the ends.
Use a heat protectant before styling to protect your hair from heat damage.
Allow your hair to cool completely before brushing through the curls to create a more natural look.
Finish with a light-hold hair spray to keep your curls in place.
Which Size of Barrel Will Best Suit Short Hair?
There is a general rule of thumb for choosing a curling wand or iron for a short haircut. The shorter the hair, the thinner the barrel needs to be. 
If your hair is Blunt, Bob, or Lob length, then use a curling iron that is 1 to ½ inches in size. Any barrel bigger than this will not be easy to wrap with your hair and you will get a volume and polished hairstyle by it, but not any curl. Shorter barrels can be used to make tight corkscrew curls and beachy waves. 
If you have shoulder-length hair or longer than that, you can use a 1 ½ inches barrel to create body waves or loose waves. The shorter barrels can also be helpful for achieving tight beachy or screw curls. 
View Top 7 Curling Wands for Short Hair, Below-
1. T3 – Whirl Trio-Endless Styling for Short Hair
(260°F – 410°F) 5 adjustable heat settings;
Three interchangeable wands;
For beach, spiral, and soft waves.
It is the most expensive one of our top favorites of curling wands for short hair. The quality is top-notch for making three different curls damage-free. Yes, hairstyling does not need to be damaging. If the tools are quality, the minimum damage is. 
Now let's see what we have here. There are three barrels of different sizes and shapes. One is tapered, for loose waves, one is a 1-inch barrel for spiral curl, and 1.5-inch barrel for beach waves. The most fascinating feature is, no matter how fine and flat your hair is, the curls will stay intact until they get wet. This is the reason I suggest this one for girls who have short hair and can afford it. Because the most challenging matter for short hair is, it flows more than long hair, making the curls get weaker sooner. However, that is not going to happen when the curls are created with this weapon.
---
2. NUME Octowand-8-in-1 Curling Wand Set with Heat-Resistant Glove and Travel Case
Heats up to 450 degrees;
Suits a wide range of hair types;
8 interchangeable clipless barrels;
Reasonable price.
For crazy style freak girls like me, the more options the curling wand has, the better. This one has eight interchangeable barrels to achieve any look you want! Do you experiment with your haircut a lot? Then this one is the right choice for you. Because of the wide variety of barrels and temperature settings, this wand suits different hair types. 
You are getting one 13mm barrel, 19 mm cone and straight barrel, 25mm cone and straight barrels, pearl and reverse barrels and one large 32mm barrel. What else do we need? 
When your hair is longer, you can easily reach up to 450 degrees as we are able to take thicker locks to curl with the wand. If you decide to cut it short, then no problem. The locks we take become thinner this time and you can use the lower heat for styling. No matter how short or long, thick or thin your hair, this one will always be by your side. The price is also budget-friendly, but be mentally prepared that this tool will not last for more than a couple of years. If it does, then consider yourself lucky! 
---
3. HOT TOOLS -24K Gold Marcel Wand for Short Hair
1-inch barrel with clip;
Quick heating;
No cool tip.
Some find doing curls in short hair hectic without a clip-style wand. It is old-fashioned and some prefer their wands without any clip, but when you are doing curls on your own, the clip-style curling wands are more handy and safe to use. Because this doesn't leave the tip of the hair behind. With 24K gold marcel iron, you will get effortless curls from the root to the top. There are other curling wands from Hot Tools with different sizes, lengths, and features. But this 24K gold marcel is the best for short-length hair. 
The barrel length is short in length, making it easier to use on short hairstyles. Adjustable heat settings let you choose between 280 to 430 degrees. Make long-lasting curls in short hair. Even if there is only one barrel, you can create up to three styles within. You can make loose waves or bend for casual events and snappy curls for special occasions. Mixing and matching is also a great idea; the choice is yours.
---
4. FoxyBae Wanderlux 19mm Long Professional Curling Iron
LED indicator temperature gauge;
No-clip 19mm long barrel.
Picking up a hair-curling wand with or without a clip is not just a matter of comfort. It is, to an extent but some just don't prefer the clipped ones because of the pressed mark on the curl. On the other hand, you may get fatigued in both hands from handling a clipless curling wand with two hands. 
However, the size of the barrel is very long in this curler. For short hair, it is convenient because you can wrap it around the wand lengthwise to get a cascading natural curl. Unlike the shorter barrels that make the hair rather springy and artificial. 
The titanium barrel in rose gold is good at making a polished finish on the hair. No matter if your hair is dry, lifeless, frizzy, thick, thin, or flat, this machine has a wide range of heating options to match every hair type. Feel free to have a look at this because it is the first choice of many hair stylists on a budget.
---
5. Xtava-5 in-1 Curling Iron Set – for All Hair Types
0.3 to 1.25 Inch 5 in 1curling iron and wand set;
Includes travel case and gloves;
250ºF – 410ºF adjustable heat.
I suggest ladies with problematic hair select curling wands that suit all hair types. You might be surprised to hear that all hair curling irons do not suit all hair types-just like other hair care products like shampoo and conditioners. 
If you have naturally or overly treated frizzy, damaged, dry, and dull hair then you must have some precautions while choosing styling products. This wand comes with 5 barrels of different sizes and shapes to create different styles effortlessly. The magic lies in its heat adjustment. The wide range lets you pick the right temperature that will last the curls long enough without damaging your hair further. 
The included travel case is so helpful to organize this curling iron with all its accessories. Your hairstyle does not need to be stressful. Take this one to make it enjoyable.
---
Read more: Finding the Best Curling Wands for Thick Hair
6. CHI Tourmaline Ceramic Curling Wand With Thermal Glove Included
Cool tip design;
Automatic shut off;
17 inches long barrel.
This one is the most affordable, yet high-quality curling iron I ever found. Of course, there are fewer accessories to create multiple curls, but that is where the cost is reduced. So, you don't have to worry about purchasing a flimsy and cheap wand for your hair. 
However, the single-barrel curling wand is super long. Even for short hair, curling becomes easier when the barrel is longer. The cool tip makes this wand safer too! Get the curls you want from the root to the tip of your hair without the risk of any injuries. The heating is adjustable, and it is very comfortable to hold when you are taking the time to make the curls. 
There is no point in buying a curling wand with multiple barrels if you don't use them all regularly. From this point, this curling wand is a basic kind of machine that will do the work at half the price and without damaging the hair or the skin.
---
7. CHOPSTICK STYLER HERO Curling Wand Iron for Corkscrew Curls
Over 16 inches long square barrel;
5 years warranty.
You can't deny that, amongst all the curly hairstyles we know by far, the corkscrew curl gives the most voluminous and funky look. We often have to cut the hair short for its lack of volume. But thin, fine, and sparsing hair does not look so alluring for the shortened length. Making a corkscrew curl might be the wisest decision to make it look voluminous. 
The barrel is an iconic, square barrel with extra length. It is over 16 inches long making it user-friendly for long hair. needless to say, the square shape gives your curl the strength and body to hold the curl till the next hair wash. You can set the heat at your convenience. The settings let you choose between 250 to 410 degrees Fahrenheit. This curling wand is so cheap, that even if you already have one to make a beautiful body wave or beach wave, you can still get this to get tight and long-lasting curls.
---
Last Words
No matter which curling wand you choose and how safety measures the manufacturers have taken to make their product safe, you always have to wear a safety glove while using the curling wand. Moreover, never ever leave the curling wand switched on even more than a second. Remember, these habits will save you a lot of injuries, accidents, and damage to your personal property.
Curling wands are a great tool for styling short hair, as they can create tight, defined curls or loose, natural-looking waves. However, it is important to use a wand with a small barrel size (typically 1 inch or less) to avoid overwhelming short hair with too much heat or volume. Additionally, using a heat protectant and adjusting the temperature setting to a lower heat can help to prevent damage to short hair. It's also recommended to use a wand with a tapered or conical barrel for more styling options.
You Might Also Like: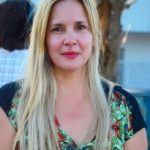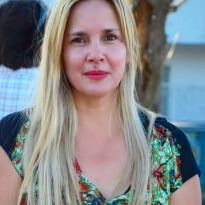 Guys, I am Camila Avery and I love to help my mom to do indoor & outdoor activities. As a lady, I have passed my time on gardening, home improvement, and personal or self-care. I have acquired some degrees in outdoor recreation, beauty, and hair care. It is not easy to work with top-level professional beauty experts. But, I got that opportunity and experimented with different hair extensions, hair colors, and cuts.