If you are here to know what a die grinder is? Differences between the die and angle grinder? Then I can assure you are exact place. 
A Die grinder is a dynamic tool, and many professional's toolmakers prefer to use it to grind down metal things. 
But sadly, an often underappreciated tool out there is the die grinder, and if somehow you are not familiar with these fantastic tools, no need to worry because we are here to help you. 
In this guideline, we will tell every single detail about the die grinder. Here, we will discuss the differences between the die and angle grinder and help you to know about this handy, versatile little tool.
What Is Die Grinder?
Die grinders are basically small and handheld power tools. It has a rotating spindle feature and is also known as one of the more versatile tools. The rotating spindle does a great job to hold the cutting bit. 
The grinding bit of the die grinder rotates at a remarkably high speed, and it helps to remove material from the workpiece and looks like rotary tools which are powered by compressed air or electricity.
If you can combine the die grinder with the exact attachment without having any trouble, it can do a wide variety of various tasks. It is meant to work with a metal tools and die-making projects. But you can use it for more sensitive materials like plastic and wood. 
Types of Die Grinders
There are mainly two categories of die grinders that will be found in the market.  
Straight Grinders
Right Angle Die Grinder. 
Straight Die Grinders
Straight die grinders are known as traditional die grinders. The shape of this tool is completely straight, and for use, you need to resemble them with a sort of large screwdriver.
Right Angle Die Grinders
There are similarities between both right-angle die and die grinders. It means right-angle work is the same as straight die grinders. One thing you will find in the right-angle die grinder is that the bit is perfectly perpendicular to the body.
What Is Die Grinder Good for?
This particular tool does an excellent job for various tasks. Here, I will illustrate some of the best uses of a die grinder. These days, toolmakers prefer to use a die grinder for deburring, chamfering, polishing, grinding, comparing the welded surface, etc.
Let us see some of the more common uses of a die grinder:
Reworking Dies
Anyone can use it to grind the dies used in tooling, for example- metal stamping dies, plastic molds, die-casting dies, forging dies, etc.
As we know, removing material from a hardened steel mechanism with a conventional hand tool like a file is a tough task. But with the help of a die grinder, you can do it efficiently. It is because of its small size and is to maneuver.
Polishing Metal
Many use it for polishing metals, like stainless steel, and it looks better when it's polished. You can use a die grinder to polish a huge surface, for example- shining a car. It works great when used on a vast surface because it makes work easier. Unfortunately, you cannot use a die grinder for polishing flat surfaces.  
The rotary polishing bits have a round cross-section and are perfect for polishing holes and curved surfaces. On the other hand, the mounting point polishing bits are the best for cleaning and shining the die profiles.
Sharpening Blades
You will find many die grinders that come with a blade sharpening attachment to sharpen a wide variety of blades. It is the best for sharpening knives, hatchets, axes, and varieties of blades. If you do not have a proper grindstone, it is a suitable choice for you.
Rust Removal
A die grinder is an ideal choice for those people who want to remove difficult rust. As we know that old rust can be tough to remove from metal and takes lots of time. On the other hand, a die grinder can be a great tool for efficiently removing stubborn and stuck-on rust.
Smoothing Out Surfaces
It is essential to smooth a product after working on it. Undoubtedly, you can use a die grinder to smooth out the final product after finishing a woodworking project. With the correct attachment, use a die grinder to smooth out a wide variety of different materials like- metal, hardened steel, wood, and more.
Weld Spots
If you do metalworking, then you know welds are annoying but a die grinder can easily remove the excess welds for a smoother and cleaner-looking finish. 
What Are Some of the Benefits of Using a Die Grinder?
A die grinder is a versatile power tool that uses a rotating abrasive wheel or disc to shape, grind, or polish various materials. Some of the benefits of using a die grinder include:
Precision: Die grinders allow for precise grinding, cutting, and sanding, making them ideal for detailed and intricate work.
Versatility: The range of attachments and accessories available for die grinders means they can be used for a wide range of tasks, from heavy-duty grinding and cutting to delicate polishing and sanding.
Speed: Die grinders operate at high speeds, allowing for quick and efficient removal of material.
Power: Die grinders are powerful tools that can handle heavy-duty grinding and cutting tasks with ease.
Accessibility: Die grinders can be used in tight spaces and hard-to-reach areas, making them ideal for working on difficult-to-access surfaces.
Cost-effective: Die grinders are relatively inexpensive compared to other power tools, and they can be used for a wide range of tasks, making them a cost-effective option for many projects.
Durability: Die grinders are built to last and can withstand heavy use, making them a reliable option for both professional and DIY projects.
Safety: With proper use and safety precautions, die grinders can be safely used to complete a variety of tasks.
Overall, die grinders are a versatile, powerful and cost-effective tool that can be used for a wide range of tasks, from heavy-duty grinding and cutting to delicate polishing and sanding. They are perfect for both professional and DIY projects, and with proper use and safety precautions, they can be safely used to complete a variety of tasks.
Differences Between Die and Angle Grinders
When it comes to finding out the differences between the die and angle grinder, some people get confused, and they could not make up their minds as to which one would tackle the project without making any trouble. 
Here, we will look at both types of grinders and mention the various characteristics of each of them to make things easier. In this way, you will have a more useful idea of which one will be the better alternative for your tasks.
So without wasting another moment, let us dig deep to know more about these two fantastic tools.
Die, Grinder,
Click on the Image to See it on Amazon
Let us first take a closer look at the features of the die grinder, and it can assist you with many tasks effortlessly. 
How It Works
As we mentioned above, a die grinder is a small handheld power tool. Also, referred to as a rotary tool to many of us. It comes with a rotating spindle where a sleeve is used to tighten a bit to the end, so it can rotate at a very high speed, give you a smooth finish or help you remove material from your wood task.
You will find several different sanding bits, so the bit you use for your project will vary depending on the need. These varieties of bits are used for additional purposes. You can use a die grinder with a compressor or powered by electricity.
Uses
Die grinders work great on metal to smooth welded joints or polish. However, it is best to cut small metal, wood, or even plastic items. 
Machines shop owners use it regularly to smooth out die cuts purposes. Households use it for cutting or notching small wood projects to remove rust from car parts or tools. 
When to Use a Die Grinder
Sanding small wood projects;
Making precision cuts;
Polishing small items;
Used for delicate cuts;
Intricate tile cuts.
PROS
Lightweight;
Great in tighter spaces;
Best for smaller projects;
It can work on a variety of materials;
You will find an enormous variety of bits.
CONS
A small tool for large hands;
It does not offer sufficient power for some jobs;
Bits can become loose.
Angle Grinder
Click on the Image to See it on Amazon
Like a die grinder, it has too many uses. This tool is the best for use in your garage or at your job site. 
How It Works
An angle grinder is known as a disc sander or a side grinder. From the shaft of the tool, the angle grinder head is at a 90-degree angle. 
An angle grinder is a handheld power tool that offers a rotating disc approximately 4 to 5 inches in diameter. The purpose of this tool is to grind and polish.
You will find varieties of electric, either corded or cordless angle grinders. On the other hand, air tool grinders need to connect to a compressor.
However, extensively scaled angle grinders can even be gas-powered. So it does not matter which power source you consider for your angle grinder the design of the tool can vary from brand to brand. 
There are numerous types of discs you can choose from depending on the job. Angle grinders weigh around 5 to 10 pounds. The weight of this tool is double that of a die grinder. 
Uses
Just like the die grinder, there are many uses you will find for the angle grinder, and the primary application of an angle grinder is polishing and grinding. But users can use it in a variety of materials and projects. It also can offer perfect cuts and sand if you use the appropriate disc for your project. For masonry cuts, you can use a diamond blade, and for metal, use metal cutoff discs. You can use a wire cup brush for cleaning rust off of metal.
The angle grinder has a much more powerful drive motor than the die grinder, and that's why it can handle large-scale projects. 
When to Use an Angle Grinder
Best for sanding large wood projects;
Perfect for making general cuts;
It works great on polishing larger areas;
Use for auto body work;
Cutting cinder block.
PROS
It can easily work on a variety of materials;
It comes with a more powerful motor;
Good on larger projects;
You can use various sanding discs;
More durable than die grinders.
CONS
Not suitable for tighter spaces;
It feels much heavier to use;
No quick change of discs;
Requires a steady hand.
Can I Use a Die Grinder to Cut Metal?
Die grinders are best for smooth welded joints of metal and polish. You cannot cut big metal using it but can use your die grinder to cut small metal, wood, or even plastic items. 
What Safety Precautions Should Be Taken While Operating a Die Grinder?
When operating a die grinder, it is important to take the following safety precautions:
Always wear appropriate personal protective equipment, including safety glasses, gloves, and hearing protection.
Make sure the tool is properly assembled and in good working condition before use.
Always use the correct grinding wheel or attachment for the task at hand.
Keep the work area clean and free of debris to reduce the risk of tripping or falling.
Secure the workpiece in a vise or clamp to prevent it from moving while being worked on.
Keep your hands, fingers, and other body parts away from the grinding wheel while it is in motion.
Use the tool only for its intended purpose and in accordance with the manufacturer's instructions.
Always turn off the tool and unplug it before making any adjustments or changing attachments.
Always use a guard or shield to protect yourself from flying debris and sparks.
Always be aware of the location of the power cord, and do not operate the tool near flammable materials.
The Bottom Line
Die and angle grinders are applicable tools, and you can use them on various projects, such as the professional and the DIY'er. The noticeable similarities in these two grinders you will find out that they both come in an electric variety or as an airless tool. It means you will need a compressor to operate them.
Another common thing is both are only as efficient as the amount of power they have. Both die and angle grinder rely on rpm's, revolutions per minute. The cost of both of these grinders is relatively the same.
Read more: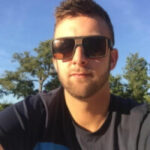 Hello, I am David Rowan. I am a professional contractor with 10 years of experience in home building, different tools used, construction, home remodeling, and other home improvement work. I have already built many custom homes and continued to do several woodworking projects along with how to deal with all categories of tools.