The perfect treadmill may help you healthily lose weight, integrate fitness into your daily routine, and work out in the comfort of your own home, regardless of the weather. You should be assured of everything you need to know before pick a treadmill.
We've compiled all of the information you'll need to pick a treadmill with the right motor power, track size, and other features to fit your exact training needs while staying within your budget. Because understanding the different types of treadmills is essential before purchasing one.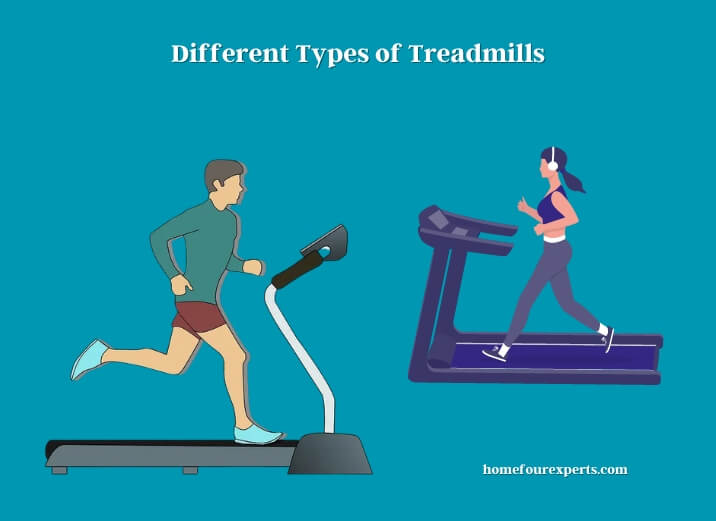 Late in the first century, the ancient Romans built the first treadmill version, known as a "tread-wheel," to use as a crane for lifting heavier weights. Then in the past decades, it became popular as a means of punishment machine. A British engineer named William Cubitt designed the "24-spoke paddlewheel" for victims in prison in 1818.
The prisoners have to climb this massive "everlasting stairway" for hours as a punishment. But after step by step modification, now the treadmill is widely used as an exercise machine for health-conscious people. Please unite with us until the end of this article to ensure that you understand everything before pick a treadmill.
Things to Remember Before Pick a Treadmill
Treadmill purchasing might be overwhelming because of the huge number of treadmill brands, models and offers, available in the market. So it's wise to take preparation before purchasing a new one. It will assist you in choosing a treadmill and better understand what kind of treadmill you need. Below are few facts that you should remember:
Space
A treadmill appears considerably smaller in the store than it will in your home, so make sure to measure your space before purchasing. To save time, measure the area where you want to put your treadmill before you go buying. If you're thinking about getting a folding treadmill, make sure you have enough storage space too. Although a folding treadmill appears to be a good option, it still takes up space when folded.
Size
Once you've determined how much space you'll need in your home for a treadmill, you can consider treadmill size. Treadmills for the home are typically 7-inches long and 3-inches wide. Treadmill dimensions are usually written on its body, and having this information will allow you to be a more efficient shopper. Remember that the required running space can also impact the overall footprint of the treadmill.
We recommend a 22-inch-wide belt for runners and a 20-inch-wide belt for walkers. Although a 20-inch belt is adequate for runners, it leaves a little less room for mistakes. As a general rule, walkers should have a belt length of at least 50 inches, runners should have a belt length of 55 inches, and runners over 6 feet tall should have a belt length of 60 inches.
Budget
Your budget is likely to be the most crucial issue when choosing any piece of home exercise equipment, especially one as huge and expensive as a treadmill. It is critical to purchase the best treadmill you can afford. A good treadmill will be convenient, simple to use, quiet, and long-lasting. You can find various models within the same price range with a wide range of features and performance. Below we try to give an assumption :
Treadmills for Less Than $1,000
Treadmills below $1000 are helpful for occasional walking or jogging in bad weather, but they may break down within a few months if you use them regularly or intensely.
Warranties in this price range are frequently void after only 90 days. These common flaws are shaky frames, noisy belts, minimal workout areas, flickering data screens, and limited workout programming. In general, if you go for a cheaper option, you must compromise between durability and appealing features. For example, you might be able to get a manual incline here but not a power incline. Sometimes you can find some treadmill that offers modest power inclines and various workout programs on sale under this budget.
Better Treadmills From $1,000 to $2,000
These treadmills are more powerful and comfortable to use than treadmills under $1,000. They also have more excellent features like larger touch screens and steeper power inclines. Also, have improved workout options like heart-rate controlled workout programs and wireless chest straps in some cases.
You can find the best treadmills in this price range are ideal for serious runners and households with multiple trainees. In this price range, you'll find higher-quality belts that last longer than others, as well as better cushioning systems that make a big difference in comfort. If you can find these treadmills on sale, you will be able to enjoy all of the benefits of health club treadmills at home.
Premium Treadmills $2,000 and Up
You can get the best-value premium models in this price range. This category includes some of the best features, such as maximum breakneck speeds, web-enabled touch screens, excellent shock and sound absorption, extra-large monitors, integrated television, and fitness tests in addition to standard workouts.
This price range includes top treadmill categories such as top incline trainer treadmills, ultra-fast treadmills for marathon runners, and all-around luxury treadmills for everyday exercise at any intensity. Also, these cardio treadmills are either covered by a short commercial warranty or a very extended residential warranty.
Usage
It's critical to determine how frequently you'll use the treadmill and what you'll be doing with it: relaxing walking, intense running, or something else? Walkers can select shorter treadmill tracks, whereas runners will require more space to stretch out. Besides, if you plan to do more intense exercise, you might need a more powerful motor. So deciding the workout level can narrow down your treadmill selection.
 Moreover, how many people will use the treadmill is another point to think about before buying. Exercise with your family is an excellent way to bond while inspiring your loved ones to live a better lifestyle. If your family members are also working out, then you might choose the treadmill carefully.
Features
The majority of treadmills have unique features which can enhance the workout life and keep you motivated. For example, an automatic inclining system, blue truth function, large monitor availability etc., can completely change your workout atmosphere. Proper acknowledgement can help you short out the treadmill's most used and unused features that will help you achieve your fitness goals. So let's figure out together which treadmill is right for you.
Automatic Inclining or Declining System
Inclined or declined system treadmills make exercise more enjoyable by altering the options. This option also makes treadmill exercise less painful on your joints, allows for faster calorie burn, and helps with muscle sense.
Inclining the deck gives the impression that you are walking or running uphill, and declining may provide you with the feeling of walking or running downhill. The maximum inclines on most home treadmills today are 10, 15, and 20%. Treadmills with top slopes of 40% allow you to burn calories at a runner's pace by simply walking.
Heart Rate Monitor
You apparently want to track your heart rate when you walk or run on your treadmill to check if you're hitting your target cardio workout possible for your heart's health. The heart rate monitors with heads will attach to your body or around your wrist, and sensors built into handgrips on the handrail to measure the heartbeats continuously while working.
Built-in Workout Program
Most treadmills now come with built-in workout programs that allow you to manage the speed and incline. There are programs available that will assist you in creating an entire exercise routine and tracking your progress each time you step onto the treadmill to work out. Also, they can save your weight, the number of calories you've burned, and the number of times you've used the treadmill.
Even some programs will let you choose different routes to run or walk. When you select a route, your treadmill will simulate the ground by changing the path's pace or difficulty, as well as inclining the deck as needed.
Today's advanced training programs like planet fitness include IFit, and Passport players are famous among health-conscious people. We suggest you look for treadmills that have the features you'll use. This will help you keep on budget by preventing you from splurging on features you'll never use.
Touch Screens Monitors and HD TV
Touch screens monitors are available on a treadmill in different varieties. This is advantageous when walking or running because you won't have to worry about not pressing the buttons hard enough. The touch screen monitor will accurately show the time, distance, calories, heart rate, speed, and incline. Some treadmills come with an HD TV that you can place in front of your treadmill to watch TV while smouldering calories.
Other Add-on:
There are a variety of unique accessories available to assist you in achieving your personal fitness objectives. A few extras like workout fans, water bottle holders, on/off cushioning, Bluetooth speakers, tablet computer holders, etc., can enhance your comfortability while exercising. The majority of treadmill manufacturers allow you to customize add-on features for your purchase. As you look for the ideal treadmill for your needs, keep these things in mind.
Weight Capacity
The treadmill's user weight capacity is critical if you plan on utilizing it for a lengthy amount of time. The weight capacity of a treadmill user is typically between 220 to 400 pounds. To avoid overstretching the motor, we recommend purchasing a treadmill that can withstand at least 50 pounds more than your body weight. You may need to upgrade to a higher-end product if you weigh more than this. Some treadmills can handle up to 600 pounds, but they will cost you more.
Portability
People who travel a lot or only have a small amount of space to exercise always look for a treadmill that can easily be folded up. After your workout, you may fold some of the treadmill deck upwards to save up some floor space.
Some foldable treadmills have power-assist technology, which makes this process simple despite your physical energy. These types of most miniature treadmills are transportable, being light and having transport wheels. Typically, a portable treadmill can be stored under a bed, behind a door, or in a closet. So if you have limited space at your home go for a portable one is a wise decision.
Safety Catch
Autostop is an essential treadmill feature, especially if you have an older adult, child, or pet at home. A key is typically used to control auto-stop. The key is attached to your body with a string while you exercise, and if you slip, the key will disengage, and the treadmill will switch off automatically. The key can be extracted to prevent accidental treadmill activation by chance after each exercise session. So always concerned about the safety features while buying a treadmill.
Types of Treadmill According to Their Features and Usage
When looking for the best treadmill on the market, there are numerous factors to consider. Understanding what are the different treadmills according to their features and usage available will help you achieve your fitness objectives quickly and easily. For this reason, treadmill manufacturers aim to incorporate various combinations of features relevant to buyers' needs. Below are-
Home Treadmills
Those who want to keep active and lose weight without going to the gym can use a home treadmill to achieve their fitness goals in the comfort of their own home. Because homes do not have the same large spaces as gyms, they are manufactured to fit the small proportions of standard rooms.
They usually have a six-foot-long and three-foot-wide body, so they don't take up much space in a room. Besides, they have heavy-duty motors to support the weight of fat people. Heavy engines, rapid inclination and decline, iFit compatibility, Wi-Fi connectivity, and other features are increasingly commonplace on home treadmills.
| | |
| --- | --- |
| Approximate Specification: | |
| Motor range: | Between 3 to 4 CHP |
| Incline range | 0 to 15% |
| Running Area | Between 20-Inches x 55-Inches |
| Folding Availability | Yes |
| Weight Capacity | Max 300 LBS |
Commercial Treadmills
A high-quality treadmill is required in any fitness center or commercial gym. It is the place where this equipment is most needed or utilized. Commercial treadmills are a type of treadmill that widely use in exercise training. So it has extremely heavy-duty motors and a sturdy construction because of its frequent use.
This treadmill maintains with three to four horsepower motors. Fitness equipment at gyms and health clubs is in regular usage for long periods. So the belts are tough, large, and silicon-made, which usually can cover a range of up to 15,000 miles and don't need to be replaced or repaired frequently. Along with a top speed of 10 miles per hour, it also features Bluetooth, Wi-Fi, and app connectivity, as well as a heart rate monitor for recording heart rate, distance, speed, and calories. This type of treadmill is a little expensive than other treadmills.
| | |
| --- | --- |
| Approximate Specification: | |
| Motor range: | 10 HP |
| Incline range | 3 to 25% |
| Running Area | Between 22-Inches x 68-Inches |
| Folding Availability | Yes |
| Weight Capacity | Max 425 LBS |
Anti-gravity or Medical Treadmill
Those who are not physically fit due to joint illnesses, injuries, or being overweight, can easily use an anti-gravity treadmill. Anti-gravity treadmills have been primarily developed for these individuals. The design and operation of such a treadmill are a bit different. The structure is built around a big plastic bag or casing, forming a chamber when blown up. The top has a zipper that keeps it sealed.
The exerciser enters the room bypassing his legs through a hole, and the bag covers his lower waist. When you zip it up, gravity pulls you down into the bag, resulting in a significant reduction in overall body weight. As a result, the unit may support up to 80% of the exerciser's weight, making it easier for the person to walk or run. Patients with arthritis, osteoporosis, back pain, and spinal cord discomfort can use this treadmill as a physiotherapy machine.
| | |
| --- | --- |
| Approximate Specification: | |
| Speed range: | 10 mph to 18 mph |
| Incline range | 0 to 15% |
| Body Weight Adjustment Area | From 100% down to 20% |
| Folding Availability | No |
| Weight Capacity | 85 to 400 LBS |
Desk Treadmill
The desk treadmill is similar to others, except for a tray-like desk above it at the exerciser's upper body height. It is large enough to accommodate a computer system, a laptop, a cell phone, books and a few other small items. People can also rest their waists on the same desk and adjust the desk's height accordingly.
The workstation is solid enough for the individual to run or walk on the treadmill without being shaken. It's fantastic exercise equipment for office workers who find it challenging to take a break, even if it's just for a walk. The belt speed reaches four miles per hour, allows people to continue typing, reading, and scrolling the screen while exercising. Overall, purchasing a desk treadmill encourages all office workers to be more active and fit.
| | |
| --- | --- |
| Approximate Specification: | |
| Speed range: | 4 mph |
| Incline range | 0 to 10% |
| Running Area: | Between 18-Inches x 55-Inches |
| Folding Availability | Yes |
| Weight Capacity | 300 LBS |
Elliptical Treadmill
The purpose of treadmills and ellipticals are similar; however, there are a few variances. Treadmills allow you to step or run on a belt that moves while controlling the speed and incline. But in an elliptical machine, you use placing your feet on a platform and moving in an elongated circle. It is a machine with a low force.
If you find it difficult to tolerate the shaking motion of walking or running, then you might benefit from using an elliptical machine. An elliptical gives you those options for those who want to maintain fitness after injury or work in different body muscles. The elliptical machine is a safer option if you have low back pain, knee or hip pain, or other health conditions such as arthritis or osteoporosis.
| | |
| --- | --- |
| Approximate Specification: | |
| Basic designs:  | Center, Front and Rear drive |
| Flywheel weight | 7 to 14 kg |
| Stride length | 8 to 24-inch |
| Folding Availability | No |
| Resistance levels: | 12 to 20 |
Types of Treadmills According to Their Power Supply
Due to differences in the power supply system, this entire range of treadmills is subdivided into three models. Listed below are treadmills based on their power source and feature, which will help you choose the best one for personal or commercial use.
Manual or Non-Motorized Treadmills 
A user moves on a manual treadmill by using a belt and rollers on their own effort. You simply set the inclination level, pressure, and magnetic tension, then begin running. Manual treadmill types are less expensive and lighter because the belt does not move on its own.
If you want to get healthier and in better condition but don't have much money to spend, manual treadmills are the way to go. In comparison to powered models, they have fewer features, shorter straps, and are less durable. They're built for walking rather than running. 
Configuration
The fundamental disagreement between manual and electronic treadmills is that manual treadmills require strength, whereas electronic treadmills move due to the motion of walking or running on the machine's belt. Because the running belt does not start until you start walking or running, you have reduced chances of getting injured with manual design.
With cushioned handles and a robust running belt, these treadmills builts for comfort, and if you're a beginner, a manual treadmill is definitely your best option.
Feature and Style
Most of the manual treadmills include inadequate features, such as heart rate monitoring, distance, speed, and other activity metrics. Some also lack LED attachments, even though some can modify the incline position, allowing you to find a more intense workout regimen. But the good news is the fold-up arrangement is available with manual treadmills. Because it lacks electronic components, it is much easier to fold into a much smaller size.
Size
If you don't have a lot of space in your house or are unsure which room to put your manual treadmill in, then measuring the treadmill's correct size is crucial. The smallest is about 40 inches long, 22 inches wide, and 45 inches tall, while the largest is around 50 inches long, 24 inches wide, and 47 inches tall. Also, assess the various sizes of the running decks at buying time because if you are tall or large or simply want a bit more space when walking or running and enjoying the fresh air, you may need a larger running surface.
Materials
Manual treadmills are often constructed of high-quality, long-lasting materials such as PVC running belts, heavy-duty steel frames, and comfy foam handrails. If they have panels that measure speed or distance, they are generally LED-powered, which means they don't require electricity and instead rely on batteries. Furthermore, less-priced manual treadmill brands supply high-quality exercise equipment to preserve their reputation for quality and durability.
Pros
 Considerably lighter and less expensive;
Easily foldable and straightforward to store;
Simple construction without electric motor;
The deck is positioned horizontally.;
Sturdy handrails for excellent support,
Perfect for beginners;
Safe for all aged people;
Reasonable price and no maintenance cost.
Cons
Difficult to change the incline level;
Squeezing against the belt can stress joints; 
Don't have built-in workouts applications or other features;
Have a less durable structure,
Perfect for walking instead of running.
Motorized or Electric Treadmills
Motorized treadmills come with various modern features and amenities that are widely used in homes and gyms. A treadmill with an electric motor that uses electricity to run the belt is known as a motorized or electric treadmill. Electric treadmills are the most frequent type of powered treadmill. In addition, there is a controlled display screen on the front. Gym junkies like me can use this panel to control the drive gear's speed and track distance, workout time, calories burned, and more.
Configuration
Electricity is required to run motorized treadmills. They are usually larger and have a more robust design. Because motorized treadmills are less movable or storable, they need to be installed in a permanent spot in your home. When compared to manual treadmills, they are exceedingly heavy and challenging to maneuver. Treadmills used in health clubs must be dependable, robust, and heavy-duty, so they use an electrical treadmill for their clients. If you want a high-tech treadmill, an electric treadmill is a good option for practical physical training.
Feature and Style
Treadmills with motors come with a plethora of current functions and styles that every fitness fanatic will appreciate. Treadmills with motors can track heart rate, calories burned, speed, distance travelled, and various other metrics. Besides, the engine is self-cooling, which doesn't stress even at speeds of up to 12 miles per hour. Also, to keep you stress-free while working on the treadmill, it has a widescreen measuring 22 inches. You can use streaming videos with speakers that have been digitally boosted for clear, sharp sound as you want to supplement your workout.
Furthermore, a new application like iFit offers personalized video exercises with personal trainer assistance and automatic modifications to keep you challenged during your training. Manufacturers added running platforms or decks with noise-cancelling technology and high-tech cushioning for added comfort. The list of other features can't be enlisted here due to its long size. The list of further features is so longspun that it's difficult to describe in this writing.
Size
When it comes to motorized treadmill sizes, you have a boundless option in your hand. Motorized treadmills come in various sizes, but the folded size is typically 72 inches long, 42 inches wide, and 74 inches tall. Their sizes accommodate joggers of different shapes and sizes, so if you're tall or a little overweight, you should be able to find the ones that fit you. The lightweight characteristic allows you to move the treadmill from one room to another. Also, some treadmills have a force-free foldable option for ease of handling.
Materials
The materials used to make motorized treadmills differ by brand. But they're always durable and long-lasting, primarily since many use them in commercial settings like spas, gyms, and fitness centers. Motorized treadmills are built to serve a long time instead of regular rough usage. The manufacturer uses hefty stainless-steel frames, cushioned running platforms, and padded handles that allow you to enjoy a firm grip.
Pros
Speed and incline changing option during a workout;
More workout features enhance your performance;
Proper for more extended training sessions;
More stable and train at a pace;
Safe string system to avoid an accident;
Perfect for all ages people;
Built-in personal training option;
Blutruth, LED tv, Speaker and many more features.
Cons
Require high voltage electricity;
Without a safety cord, it's risky to workout;
High price than other option;
Lessportable and heavy;
Need enough space to set.
Hybrid Treadmills
A hybrid treadmill is thought to be more efficient than the other two types of treadmills discussed above. It is an impressive mix of a regular treadmill, a cycle machine, and a stair climber. A hybrid treadmill, often known as Treadclimbers, combines the benefits of a treadmill and an elliptical trainer into one device. It is an expensive treadmill used by athletes or players mostly. It has both a motor and a manual option, so the user can detach the belt from the motor and operate it manually.
Configuration
This motorized hybrid treadmill would be ideal for a fitness enthusiast who prefers a single machine for various workouts. It's suitable for weight loss and cardiovascular exercise. Also who have arthritis or other joint pain can use this treadmill. It comes with a large running deck that can be used as a standard treadmill base. It lets you easily switch exercise patterns and allowing you to go from a treadmill to a variety of other pieces of equipment in a matter of seconds.
Feature and Style
Hybrid treadmills come in a variety of features and aesthetics. It seems complicated at first impression, but it's straightforward to use. It has a padded seat and two oversize pedal stands for low-impact cycling. It has a configurable LCD option to measure speed, heart rate, and other parameters. You can transform it from a high-impact treadmill to a low-impact cycling machine.
Size
Hybrid treadmills come in a variety of sizes, depending on the type and brand. Their average height is 58 inches, and their average length is 60 inches. They can be used both at home and in the workplace. If you're looking to buy a hybrid treadmill for home use, be sure you have enough room. If you need a treadmill that can handle a lot of wear and tear while still moving at a comfortable pace, this is the machine for you.
Materials
Hybrid treadmills include stainless steel chassis, cushioned seats, and stands, and they come with excellent warranties. Manufacturers of these treadmills ensure users feel secure in the machines no matter what exercise they're doing. Because of the sturdy structure, it lasts longer than other types of treadmills.
Pros
Exercising is interesting by altering the function;
All in one in reasonable price;
It provides high-quality, efficient workouts;
Seats and platforms that are padded;
Feature of programmable LCD monitor;
Frames built with robust stainless steel;
Manufacturers' warranties are outstanding.
Cons
Some hybrid treadmills feature noisy motors;
It takes a lot of space;
This treadmill requires skilled maintenance;
High electricity consumption;
Careless movement on it causes knee injury;
You won't notice a massive increase in strength.
Types of Treadmills According to Their Shape
Aside from power source and usage, other types of treadmills are distinguished according to their shape. Let's take a glimpse at the distinctions between these two types and why they're worth investing in.
Folding Treadmills
If your home isn't big enough for a regular treadmill, a foldable treadmill is a good option. It may be stored in every area of the house effortlessly. Foldable treadmills are compact, portable, and easy to carry. It is really a space saver. A built-in belt or a built-in cushioning system are the two main options for folding treadmills. Both methods use the same sources and equipment to propel you on the walking surface. However, different designs of the belt offer changeable support levels depending on the user.
There are several different types of folding treadmills on the market nowadays. The motors of the folding treadmill vary significantly in both power and speed. Furthermore, its entirety becomes more compact when the front-standing platform folds down towards the bottom. These treadmills are also relatively light and come with wheels, making them easy to handle. Below are some of the advantages and disadvantages of a folding treadmill:
Advantages
It is simple to transport because it can be folded;
The foldable treadmill's majority weighs only 50 pounds.;
Its price is reasonable;
It includes rollers so you can move it quickly;
It can be stored in any small space;
It's simple to use;
The machine is securely locked when not in use.
Disadvantages
Some models may have a weaker frame;
Lack of built-in workouts apps and other features;
Have user weight limit;
Shorter belt than regular one;
Fewer warranty periods.
Curved Treadmill
It's called a curved treadmill because the base is somewhat curved. The most excellent feature is that it runs by pressure rather than a motor. You begin by taking a step forward on a raised point. When you walk or run, the belt is pushed behind you by your second foot. The strap can move without the use of a motor because of this pattern of foot action.
This treadmill lets you overcome the resistance of the ground and trains you how easily you can run in hilly and challenging environments. You also gain the ability to run faster for more extended periods. The majority of athletes and players use the curved treadmill to train themself how to run at a pace. The curved treadmill is a little pricey. However, it saves a lot of money on electricity and ensures long-term performance.
Advantages
You can work on more muscle groups;
Using it, you may get a superb exercise in less time;
You can burn more calories;
You can work at your own pace;
It provides a specific resistant running option;
It boosts the upper level of oxygen consumption.
Disadvantages
It does not provide oscillation of vertical force;
Expensive than other types of the treadmill;
It doesn't have any folding option;
It doesn't have extra features;
More extensive than regular size treadmill;
Need lots of space to place the treadmill.
Treadmill Benefits
Regular exercise is one of the most beneficial things you can do for your body. Staying active is essential for various reasons. You need to exercise not only for maintaining a healthy weight but also for healthy mental growth and motivation. Numerous benefits come with having a treadmill. Following are some of the benefits:
All-weather Workout and Safe
Unfortunately, the weather is unpredictable. If you are a regular jogger, it might be a concern if you missed a day jogging for rain or snow. But you can work in any weather on the treadmill at any time of the day, you may work out effortlessly, and you can even watch TV. It's safer to run on a treadmill than to run outdoors. This is much safer because you risk not having a car hit on your sidewalk or road, which is a pretty significant concern at night.
Improve Fitness
Depending on your fitness level, you may want light training or intensive training. The key is that you can control everything on a treadmill to burn calories, lose weight, and improve cardiovascularly. Treadmills enable more calories to be burnt per hour of use, generate muscular cardiovascular strength and enhance body posture while exercising. They also offer low-impact training for folks who like to walk or run steadily. The nicest features are the fitness trackers and heart rate monitors to track your progress over time. 
Benefits on Joint
Treadmill workouts are proper for your joints. The stress absorption mechanisms in the decks absorb up to 40 percent of the impacts on your joints. They're a low-impact option to pounding the pavements that don't require you to cut back on your exercise. Regular treadmill running reduces the chance of developing conditions that restrict plasticity and versatility.
Motivation and Mental Health
Exercise directly impacts our mental health. It improves your brain's function, makes you healthier, and makes you feel a lot better. Our brain releases more endorphins, which are chemical molecules in our brain that make us feel joyful when we run or do other cardiovascular workouts on the treadmill regularly.
As a result, exercising on a treadmill at home can help alleviate distress and tension. You can stay motivated while working out by listening to music through the treadmill's built-in speakers or connect iPhones or MP3 players to the system. Alternatively, you can catch up on your favourite shows on the treadmill TV screen or iPad.
Minimizing Impact
Your legs take many impacts every time you take a step while running fast on the hard surfaces of a pavement. This can lead to ankle, knee, and back problems in the long run. A treadmill is ideal because it provides a soft surface to run and has a shock absorption option to reduce your joints' impact. Read more: 10 Best Treadmill Running Shoes for Women
What Are the Benefits of Using a Folding Treadmill?
1. Space Saving: Folding treadmills are great for those with limited space. Most models fold up and can be stored away easily, freeing up valuable floor space.
2. Portability: Folding treadmills are much more portable than standard treadmills, making them ideal for people who want to exercise in multiple locations.
3. Affordable: Folding treadmills are often more affordable than standard models, making them a great choice for those on a budget.
4. Safety: Folding treadmills often have extra safety features, like emergency stop buttons, which can help prevent accidents.
5. Variety: Folding treadmills come in a variety of sizes, styles, and price points, so you can find one that meets your needs and fits your budget.
FAQs
Which Treadmill Is Best for Home Use?
Ans: The ideal treadmill for home usage is one that is safe and dependable, quick to install, has space-saving features, and offers a pleasant user experience.
What to Look for and How to Purchase a Treadmill?
Ans: Follow the below steps:
Select a workout area and measure the space where you are going to set the treadmill.
Take a look at different treadmill sizes and workouts that match with your preference.
Decide on a price and warranty.
Take a test drive and finalize the best one for you. 
Do Treadmills Help You Lose Weight?
Ans: Yes, a treadmill can help you in losing weight swiftly. For every mile you run on the treadmill, you may quickly burn 100 calories.
Conclusion
Every treadmill aims to lose fat and make people look fit. It's secure, private, comfortable, and extremely simple to use. We hope we can sprinkle some information on different types of treadmills and their numerous advantages. We aim to keep you healthy, and one of the best ways to do so is to help you choose and use your favourite fitness machine.
However, each model is different in its adaptability and serviceability. They differ by their structure, functions, design, features and work. In short, the best treadmills let you get the most training you can do while simultaneously saving you money.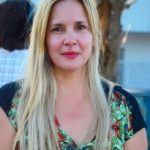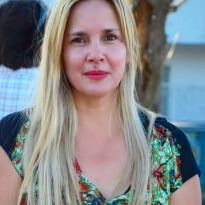 Guys, I am Camila Avery and I love to help my mom to do indoor & outdoor activities. As a lady, I have passed my time on gardening, home improvement, and personal or self-care. I have acquired some degrees in outdoor recreation, beauty, and hair care. It is not easy to work with top-level professional beauty experts. But, I got that opportunity and experimented with different hair extensions, hair colors, and cuts.