It does not explain the necessity of a chainsaw. This power saw is very popular for its work capacity and quality. Chainsaw is one of the best cutting tools that save your time and make work easier. Different types of chainsaws are available now. Most of the time users get confused to pick the best one for them. In this article, we are trying our best to help you. For this reason, we describe detailed features of these tools. 
Electric Chainsaw
Electric chainsaws need external power sources or batteries to work. They are lightweight and easy to carry. Electric chainsaws don't have any moving parts. Corded and cordless both types of electric chainsaws are available now. Electric chainsaws are users of light to medium work. 
Gas Chainsaw 
This chainsaw works through the gas. Most of the time users pick gas chainsaws for heavy-duty work. This saw is perfect for cutting trees, breaking fences, and doing other work.  Chainsaw is available in 2 different types: 2 cycles and 4 cycles. Mixing oil with gasoline is needed for 2 cycles and both liquids mix on one tank. On the other hand, the 4 cycle chainsaw has separate tanks for oil and gasoline. They are heavier than 2 cycles.  
Comparison Chart of Electric Chainsaw and Gas Chainsaw
This comparison chart gives a clear view of electric and gas chainsaws. Hope this section will be helpful for your topic and a better one for your projects. 
| | | |
| --- | --- | --- |
| Features | Electric Chainsaw  | Gas Chainsaw  |
| Power source | Corded-External power sourceCordless-Batteries | Fuel and gasoline |
| Power  | Powerful good for medium jobs | Powerful suitable for heavy-duty. |
| Noise and smoke | More noise and  smoke create | Less noise and smoke |
| Fumes | No fumes released | Release a lot of fumes |
| Weight | Lightweight | Heavyweight |
| Portability | Easy to carry | Tougher |
Factors of  Electric Chainsaw Vs Gas Chainsaw
Weight
When you pick any tool you are concerned about the weight. Same as if you want to pick a suitable chainsaw for your project, remind yourself about the weight of the chainsaw. It's a good idea to pick lightweight chainsaws so that you can easily manage them. Most of the electric chainsaw is lightweight and the gas saw is heavier than the other saw. For this reason sometimes it's hard to manage a gas chainsaw.  
Portability
Portability is one of the essential factors of chainsaws. You must need a portable chainsaw if you need to travel to different places then be aware of this issue.  The gas chainsaw is a little bit heavy for this purpose. This tool is not easy to carry. In this situation, an electric chainsaw is the best option because it's lightweight and portable.  You can pick a cordless chainsaw and it's hassle-free.
Heavy-Duty Job
If you need a chainsaw for normal work then any chainsaw works well. But when you need a heavy-duty saw it's better to pick a gas chainsaw. Because gas chainsaw it's perfect for heavy work. On the other hand, the electrical chainsaw is good for light to medium work.  
Maintenance
Chainsaw need maintenance. If you have a gas chainsaw you must be maintenance its properly. You need to check the saw properly because any small issue can damage the durability condition of the gas chainsaw. But electric chainsaws are easy to maintain. It's free from routine check-ups, just check before use. 
Noise
If you board with chainsaw noise then the gas chainsaw is not for you.  Gas chainsaw noise is very loud. But electric chainsaws produce little noise. You can adjust with an electric chainsaw but you must need ear protection when you work with a gas chainsaw. 
Power
When it's a matter of power, a gas chainsaw is always in the first place. Electric chainsaws are powerful but not as same as gas chainsaws. For heavy-duty work, a gas chainsaw is suitable for its heavy power capacity. 
Advantages Of Electric Chainsaws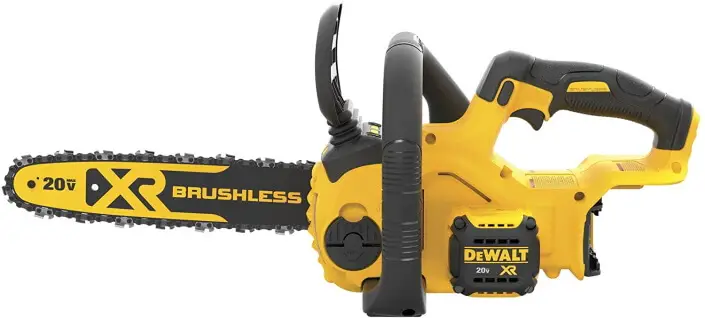 An electric chainsaw is easy to carry and maintain. If you are a new user you can handle it easily.
It's a lightweight chainsaw so you can carry whatever you want. 
It's not louder when the gas chainsaw. It produces lower noise and fumes. 
The electric chainsaw is maintenance-free just check before start.
This is a budget-friendly chainsaw.  
Suitable for house usage and easy work. 
Disadvantages Of Electric Chainsaws
An electric chainsaw is not as powerful as a gas chainsaw.
It's not good for heavy-duty jobs. This saw is not suitable for cutting long trees and hardwood. 
Sometimes it's problematic to manage the corded electric chainsaw for the power cord. 
Advantages Of Gas-Powered Chainsaws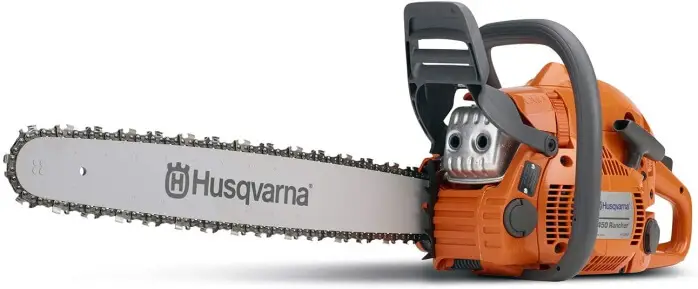 A gas chainsaw is more powerful than an electric chain saw.  
The gas chainsaw has 2 oil compounded. It means it comes with a better bar oil system.
It can work with any kind of material no matter the hardness of the objects.  
It is best for heavy-duty work. Gas chainsaw produce more power and last long for this reason users pick them. 
Gas chainsaws run through the power of gas that is available in all places. 
Disadvantages Of Gas-Powered Chainsaws
The gas chain saw is heavier so it's problematic to carry.
It's louder and also emits fumes that are uncomfortable to the user. 
Need regular maintenance you can not use them without checking the conditions. 
FAQs
Are Electric Chainsaws as Good as Gas?
Yes, they are good as gas chainsaws. But both have some basic differences. Experts suggest eclectic chainsaws for light work and gas chainsaws for heavy work. Eclectic chainsaws are easier to manage than gas chainsaws. 
How Long Do Electric Chainsaws Last?
A good quality electric chainsaw lasts at least 10 years and more. If you can maintain a chainsaw properly it can work for more than 15 to 20 years.
Can Electric Chainsaw Cut Trees?
Yes, it is possible. The electric chainsaw works well for cutting small trees, pruning, and trimming. Larger saws with more than 20-inch bars are good for medium and large trees. You can also use storm cleanup and cutting firewood.
Are Electric Chainsaws More Dangerous?
No, it's not. Acuity the electric chainsaw is safer than the gas chainsaw because it's easy to use. Even first-time users can manage it if they follow instructions properly. An electric chainsaw is lightweight and easy to use. You can manage them very easily so you can handle unwanted situations. 
Conclusions 
In this article, we try to describe the difference between electric and gas chain saws. We talk about the difference between both saws. Advantages and disadvantages are both described in this article. A chart presents the basic difference between electric and gas chainsaws. 
Hope now you are clear about this chainsaw. Electric and gas chainsaws both are good according to the user's choice. When you pick one for you, remind yourself of the basic necessity and features of these tools. Pick the best one according to your choice and need.
Read more: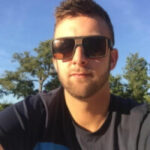 Hello, I am David Rowan. I am a professional contractor with 10 years of experience in home building, different tools used, construction, home remodeling, and other home improvement work. I have already built many custom homes and continued to do several woodworking projects along with how to deal with all categories of tools.