Published on: April 30, 2022
Written by David Rowan / Fact-checked by Eric Devin
Hope to make a chainsaw for the next Halloween party? But, you don't know how to make it. Fear not! The fake chainsaw is easier to formulate. You might not invest more. Just take some materials and follow the instructions to create a standard chainsaw for a Halloween party or Halloween decoration or a haunted house room. 
In this article, I discuss how to make a chainsaw for Halloween from my realistic experience. I present here some awesome steps to ensure the making process appropriately. 
My comprehensive guide!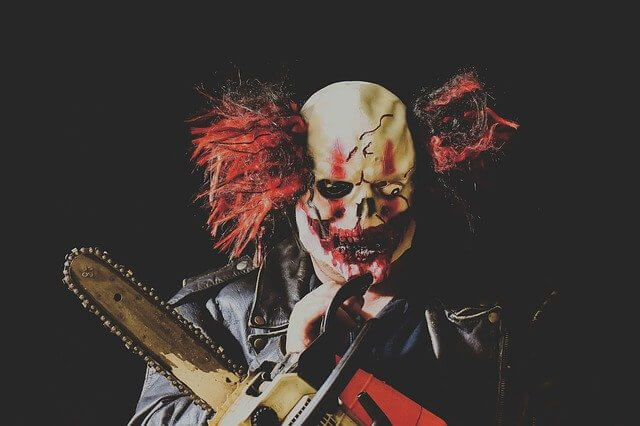 How to Make a Chainsaw for Halloween
It is a really fun and exciting thing to use a fake chainsaw for Halloween. If you want, you can buy it to spend some money. I think it is superfluous. Making a chainsaw is an easy process. So, why are you going to spend money? 
Ok, now I cover all about making the chainsaw for Halloween. Watch the five essential steps below. Then you can turn on a great ending. 
Step 1: Materials You Need
Before starting to make a chainsaw for Halloween, you have to collect some essential things. For the body part, you need to include a large orange juice jug or container, a thin aluminum sheet, an old food container, a PVC coupler, etc. Instead of using a jug, you can apply any mid to large size Laundry detergent bottle. To make the blade, you will also need:
Thin wooden board 
Miscellaneous hardware
Wooden dowel
Bike chain
Sharpie or marker
Silver or gray
Scissors 
Step 2: Assemble the Body
Now, you have to clean the large orange juice jug's inner part by using any detergent. Then take a time to dry it. If you want, you can draw the line to cut the jug properly. It is optional. I don't need to do this. Making the bulky body section of a chainsaw is approximately a simple touch.
First, you cut the jug in half along with its handle. Next, cut the handle carefully. It is not difficult to do. You don't even need to provide extra pressure. 
According to the patterns of the large jug, bending the aluminum sheet metal is helpful to make a perfect outlook of the chainsaw's body parts. To attach everything, you can drill holes and bolt them together. It is not necessary to use glue in this step. 
Don't forget to make a simple wooden handle. Include it on the inner surface of the body parts. You can also use bolts to fasten the handle as strong as you imagine. The internal handle helps you to hold your chainsaw with ease from the inside.
Step 4: Optional Paint Job
I recommend using paint if you don't cover the large jug with an aluminum sheet. So, instead of using a sheet, you might want to just paint the whole jug or over the label. 
It is optional. Without painting, you can also make a chainsaw base. 
Step 3: Preparing The Blade
In this step, it is very interesting to make a fake blade. Several materials can be used to create a blade. How? You can apply thin wood, or cardboard, or, any old wall paneling, or other rigid thin material. 
The easy and best option is a long thin piece of wood. Try to select the straight wood. Bolt the one end of the wood's inside by using the aluminum frame. You can apply cross pins to attach it. Make a round of the other end using any saw. Now, use the silver color to paint the blade. This step is over.
Step 4: Set Up Everything 
Where the jug handles stay, you have to fix the gap using any plastic container. Cut the food container in half depending on the handle's size. Now, utilize bolt, glue, plumbers to suit the container into the hole. On the other hand, to fit your wrist, you can apply more cross braces and more bolts. Plus, don't miss attaching the PVC coupler to the metal. 
Ok now grab your jug and cut a slit in the lowest right side according to the blade's width. Then push the blade into the jug keeping it close to the right side. You can use wood screws to ensure the blade and jug are attached.
Step 5: Final Assembly 
On the upper level of the body or base of the chainsaw, attach a wooden dowel handle using more cross braces. Are you making the chainsaw more believable? Include a few shiny metal pieces to get extra cool. Of course, add the bike chain and a switch to provide fake blood. Ok now ready to use the chainsaw for Halloween.
Some Final words
Hopefully, you imagined how to make a chainsaw for a Halloween party reading My ultimate guide. I try my best to provide step-by-step instructions in this writing. Now, turn on your opinion when you are going to start this method. 
Note: Making a fake or unrealistic Halloween chainsaw is a very interesting thing. But, you don't make an effort to use this as practical life. This rusty tool can be harmful sometimes. Anyone who has no idea if the chainsaw is real or not can feel fear. So, be careful.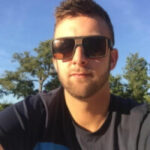 Hello, I am David Rowan. I am a professional contractor with 10 years of experience in home building, different tools used, construction, home remodeling, and other home improvement work. I have already built many custom homes and continued to do several woodworking projects along with how to deal with all categories of tools.