Planning to hit the road with your new camp trailer? Then you are absolutely in search of a great camping spot that permits RV camping.
Spending a family vacation is always a great idea. It gets more special when the entire family's safety is assured. RV camping, in this respect, is the best option.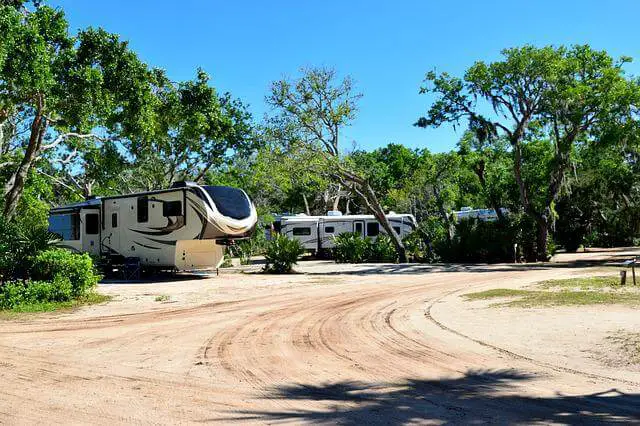 From Maine to Florida, the east coast is truly blessed to have some fantastic campgrounds full of natural wonders. As an experienced RVer, I have explored most of them.
To help out the fresh RV campers, I have discussed the ten best RV destinations on the east coast below that will offer incredible sightseeing experiences.
Check out the full blog to decide on the right family-friendly RV campsite and enjoy your next trip together. Read more: 11 Best Beach Camping Grounds in Southern California
Why Is RV Camping Popular?
Family camping includes all your family members- kids as well. Children always prefer a homely environment. So, it's difficult to plan a camping trip including them as they struggle to cope with the adversities of nature. 
Hotels and resorts don't allow natural sightseeing. Rather, they restrict your movement. If you seek an unconventional journey with loads of adventures, RV camping is the best bid for you. 
Along with offering natural comfort and freedom, RVing lets you feel safe too. In addition, RV parks are full of recreational elements that will please your family members. It also eliminates the necessity to pack a sack including a lot of camping accessories. 
Because of all the conveniences an RV trip provides, RV parks and campgrounds are at their peak nowadays. 
What Are the Best Prices for RV Campgrounds on the East Coast?
The prices for RV campgrounds on the East Coast can vary greatly depending on factors such as location, amenities, and peak season. Generally, RV campgrounds in more rural areas or those that are farther away from major tourist destinations will be less expensive than those located in more popular vacation spots. Some RV campgrounds on the East Coast may also offer discounts for members of organizations such as Good Sam or Passport America. It's best to check the prices of RV campgrounds on the East coast by visiting their website or contacting them directly to get the most up-to-date and accurate information.
Explore Top Ten RV Campgrounds on East Coast
Below, I have enlisted ten great RV campsites located on the East coast with family-friendly environments. Hope this helps a lot to explore some beautiful spots over there. 
1. Disney's Fort Wilderness Resort
Want to be lost inside a magical world? Then start with Florida. Because here the world-famous Fort Wilderness states. It is an absolute must to visit it once in a lifetime if you want to have the heartwarming experience of Disneyland.
This can be a perfect place to go with your kids. Can you imagine famous Disney characters singing around you? To mention more, you will be spellbound by the 750 acres of pine and cypress land. 
Talking of the on-site facilities, it includes archery, horseback riding, poolside play, Magic Kingdom, guided fishing, picnic table, rental boats and bikes, playgrounds- the list can go on and on. You should rather look for what this site does not offer. 
For a perfect family vacation, this RV site can be a perfect pick with plentiful sporting opportunities. Read more: What to Wear While Camping in the Fall?
2. Big Water Marina & Campground
As the name suggests, it is a lake resort situated in Southern California. Being founded more than 30 years ago, Big Water Marina & Campground has evolved a lot to let you assure the finest RVing trip. Besides, the eye-catching views are a big plus for this resort. 
As for detail, this RV destination consists of 11 RV campsites providing unlimited amenities like free wifi, picnic spots, watersport rent, swimming, hiking, and fishing facilities. You can buy fresh food from Anderson through a short drive. 
Recently, this is one of the most visited RV spots on the Southeast coast.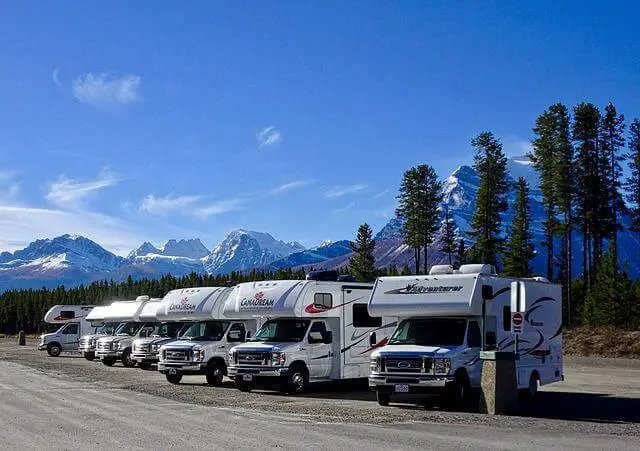 3. Blue Water Key RV Resort
Dreaming of a place that can compete with the most modern resort of the East? Then book your reservation at the BlueWater Key RV Resort right away.
Key West is literally called a paradise for RV camping. Such a paradisiacal private resort only proves that claim true. 
Like any other fully-fledged RV destination, this fantastic holiday spot offers tiki huts, a temperature-powered pool, modern shower and restrooms, onsite laundry, trash picking, and recycling opportunity, etc.
Although it is expensive to some extent, the amenities it offers are definitely worth spending a few more bucks on.  
4. Cherry Hill Park
Doesn't the name sound interesting? The place is amazing too.
Needless to mention that it is a full-hookup site offering all the amenities you will yearn for. Electric power, wifi access, adequate water supply, big rig access, swimming pools, workout space, arcade, mini-golf court, camp store, onsite restaurant, and many more. 
Being the closest to Washington D.C., this is a brilliant idea to choose it as a family vacation spot.  Because of the shuttle service towards the Metro, you can explore the capital city very well. What a great convenience, isn't it?
An important note should be added that if you want to enjoy the cherry blossoms, go there in Spring.
5. Rivers End Campground and RV Park
Explore a favorable and family-centered campground on the edge of Tybee Island, just walking a minute from the beach. 
To seal the deal, you can visit Savannah, one of the nation's most historic towns by a 15 minutes drive to town. Also, the Island is equipped with all the opportunities your kids will look for. For instance, swimming pools, gift shops, gyms, wifi, pet parking space, and laundry- you can get all the facilities for a family trip.
Most interestingly, I loved the RV park because of its wide range of sites available for RVers from all walks of life.
6. Blackwoods Campground 
Have you ever heard of Acadia National Park? If yes, then learn for the better that this park has an outstanding RV campground namely Blackwoods Campground.
Unlike traditional RV places, this stunning spot offers a more rustic view. Although it is not fully hooked up, no artificial arrangement can compete with its rich landscape. 
Want to adventure through the woods? Need to capture the early sunrise on the East coast? Look no further and visit this glorious ground in Maine.
7. Ocean Lakes Family Campground 
Another amazing ocean-front RV park to add to your bucket list. Don't miss a single chance to let your family visit this marvelous resort in Myrtle beach. 
It was once attributed as the mega RV park of the year. Hosting more than 30000 guests, this can be your go-to destination because of the oceanfront access. 
Your family will spend quality time there, for sure. 
8. Outlanders River Camp
It's time to introduce you to one of the trending RV camping destinations in the mid-Atlantic.
Being surrounded by blue ridge mountains, it still offers fishing, canoeing, and splashing. Need the name? It's Outlanders River Camp.
Find out the location on the bank of the scenic Shenandoah river and visit Virginia once to fall in love with this lovely land in Luray forever. Along with a waterfront view, it offers a lot of athletic grounds. Besides, pass your family time in the general store or at the pools.
9. Camp Hatteras RV Resort and Campground 
Featuring 400 campsites, Camp Hatteras RV Resort and Campground has an expansion from Pamlico Sound to the Atlantic Ocean. You cannot but accolade the magical ambiance altogether. Get the lifetime experience of viewing the ravishing Outer Banks sunsets while lounging on the beach. 
However, this appealing family-oriented RV campground is equipped with three swimming pools, five bathhouses, a playground, four laundry arrangements, and water on both sides of the beach. What more do you need from an ideal RV resort?
10. Tropical Palms Resort
What do you like the most? Biking, hiking, or fishing? Can't decide? No worries as Tropical Palms Resort lets you enjoy all three. 
Speaking of other plus sides, can't miss an incredible one. It lets you access all the three best theme parks- Disney, Universal Studios, and Busch Gardens. 
Not an area park person? Alright. There are tons of other conveniences too. Better to know that it is one of the highest-rated recreational resorts among the only 2% private parks.
Closing Notes
To skip the monotony of your regular life, plan for a family RV trip to a pretty and polished campsite. Not only will you witness the celestial charm of nature but also feel at home even staying away. 
Out of so many camping spots with RV parking facilities, the above ten sites stand out with their full packages of entertainment. They will not force you to rough it out. All the amenities they provide will certainly overshadow some of the best resorts as well. Besides, all of them are family-centered.
As the East coast is adorned with some breathtakingly beautiful sites, I invite you to visit them with your full family at least once a year. 
Trust me, you will be speechless with the amazing visuals.
Relevant Resources: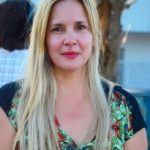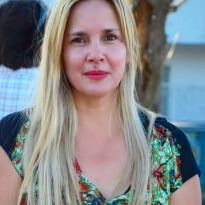 Guys, I am Camila Avery and I love to help my mom to do indoor & outdoor activities. As a lady, I have passed my time on gardening, home improvement, and personal or self-care. I have acquired some degrees in outdoor recreation, beauty, and hair care. It is not easy to work with top-level professional beauty experts. But, I got that opportunity and experimented with different hair extensions, hair colors, and cuts.