Camping is one of the most popular ways to take a break from your daily busy life. More than 40 million people participate in camping in the United States each year. So, if you want to go camping, you should follow some rules. And keep away from illegal camping.
Are you a new camper? And don't know about camping rules, then you are at the right place. Here you can know what illegal camping is and the basic rules of camping. Also, know what you should do before leaving the campground.
While you go camping and your neighbor plays music loudly, and their kids and pets are not manageable, then what will you do? It was such a bad experience. So, you should know the rules and should maintain them. 
Having fun being a good camper and following these basic campground rules. And make sure other campers enjoy their camp experience as much as you.
What Does Illegal Camping Mean?
All places are not for camping. As like public parks, sporting grounds, car parking areas, etc, are not allowed for camping. If you set your camp in those places, that will be illegal. And you have to pay a fine for that. Before setting up camping trips, you have to follow the camping rules. 
If you don't follow those rules, you will break the camping law, and it will be illegal. We should avoid illegal camping to make it less dangerous. So, read the below to know the basic rules of camping.
Basic Camping Rules That Should Everyone Know
Wherever you go for a camping trip, you should know what it's most essential to do or not. Because all people are not creating a trip for the same reasons. Some are done for enjoyment, break from work, spend some personal time, etc.
If you want to complete your camping without any danger, you should follow some rules. Let's know about some basic rules of camping that will allow everyone to process an enjoyable moment.
1. Respect to Nature
Nature is the most beautiful gift from God. So, we should always respect it whenever we stay. That does not mean that you enjoy the natural beauty. Keep in mind during the camping time we should set our all activities without harming nature. 
As like did not dig any tree or never cut any live tree for the campfire. So, by avoiding a few miss-habits, we can respect nature and get the advantage of nature's beauty.
2. Controlling the Noise
A camping site is a place where people go to relax. So you should not speak or shout loudly and don't play music at high volume. Because you have to respect other campers or your camping environment. And make sure don't hard on your neighbors with your camping activities. 
You can enjoy hearing the natural sounds in the outdoors like singing birds, wind in the trees, or any wonderful sounds that camping allows you to access. That's for you should stop creating noise after 8 PM and before about 6 AM.
3. Campfire Safety
Campfire is the most enjoyable part of a camping trip. If you don't set up a perfect campfire, it will become a hazard to the other people or animals or campfire area. So you should always update with current campfire rules. 
You can use a fire pit to create a safe campfire. And using local firewood. Naver leaves without putting the fire out properly.
4. Good Organized Skill
During camping you badly need some good organizational skills. You have carried every gare that's needed for the duration of the stay at a campsite. And need to keep them well organized. 
Because it will save your time and energy, you can easily find out your needle item. This skill doesn't help just camp, and it also will help your daily working life. So be a good organizer for getting successful camping.
5. Be a Well Neighborliness
The practice of good neighborliness is one of the cores of camping. When you show respect to your neighbors, then they will respect you. Try to keep a respectful distance from your neighbor or other campers and make sure you don't break privacy.
Be sensitive to lights kept minimum at night. Lights would disturb the sleep of your neighbors. So, every camper should follow these rules. 
6. Take Care Your Children
If you go camping with your children, then make sure you can handle their every movement. Every parent should know the rules that govern camping with children. Also, ensure that their children are aware of basic camping rules.
It would help if you made them busy with some camping activities. Can learn new things about camping. You need to train them not to interfere with other people.
7. Take Care Your Animals
Some people like to welcome their animals to the campground. Pet lovers are considered a part of the family. When you come with your pet to the camping area, you should know the pet policy rules. Proper disposal of your pet waste is one of the basic rules of camping with your pet because your pet waste is only your responsibility. 
8. Clean Up Your Camping Area
You are maintaining cleanliness while you stay or leave your campsite. Don't forget to keep the net and clean your kitchen area all the time. You can keep your camp area clean by following a few simple rules without any trouble.
Use a recycling bag.
Set up a dishwashing area.
Use the toilet.
Keep your soap clean.
Lastly, before you leave the campsite to clean it up as you found before setting your camp, that's the reason everyone can enjoy their perfect getaway zone.
9. Leave No Trace
Leave no trace. It doesn't get simple. It is the most important thing for campers. The easiest way to keep your campsite clean and your animal is to practice cleanliness. It would help if you used trash bags to avoid littering the camping site. 
The basic rule of camping is "Put everything back in its own place." It would be unfair for the next camping groups if they find unfit resources. So, welcome, you should welcome perfectly functional resources.
What Should You Do While You Leave?
The most important basic rule of camping is that it leaves your campsite as you are found. There are a few things that you should keep in mind when leaving your camping area. So, read below, finding those facts that should maintain you.
Put out your campfire.
If you use a cylinder, then turn it off and keep it in a safe place.
Make sure no dust is found at your campsite.
Please turn off your all electronics device and take them in place.
Close your toilet properly. 
Is Camp on Own Land Illegal?
According to USA law, it is illegal. If you camp for more than two weeks, it is not legal. Sosa, until you get the permit, can not camp on your land.
Final Thought
However, plan the ultimate getaway with your friends and family camping done as long as it's the right way. Because rules can make everything perfect. That's why everyone should follow those suggested rules.
Then campers will find their camping experience is more enjoyable and relaxed. They will help to get a better camping experience for future campers. And everyone will have a great and memorable time.
Camping is one of the most educational and rewarding outdoor trips. By following these rules, you will get the real advantage of camping. So, wish you happy camping with your friends and family and be a good camper.
Relevant Resources: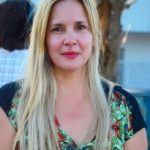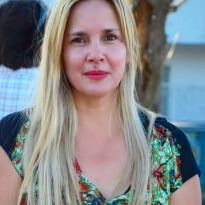 Guys, I am Camila Avery and I love to help my mom to do indoor & outdoor activities. As a lady, I have passed my time on gardening, home improvement, and personal or self-care. I have acquired some degrees in outdoor recreation, beauty, and hair care. It is not easy to work with top-level professional beauty experts. But, I got that opportunity and experimented with different hair extensions, hair colors, and cuts.