Published on: March 1, 2022
Written by Camila Avery / Fact-checked by David Rowan
This article may contain affiliate links, which means if you make a purchase following our links won't cost you extra, but we may earn a commission. Learn more
Are you struggling to prepare your veggies or fish on your grill or smoker? Or tired of using skewers or aluminum wraps? A vegetable or fish grilling basket can save you from these difficulties.
Because when you directly cook your fish or vegetables on the grate, they can stick or fall from the grate. By using a grill basket, you can easily flip your fish or toss your vegetables. But it may be a little bit difficult to select the right one if you are a newbie or trying out something new.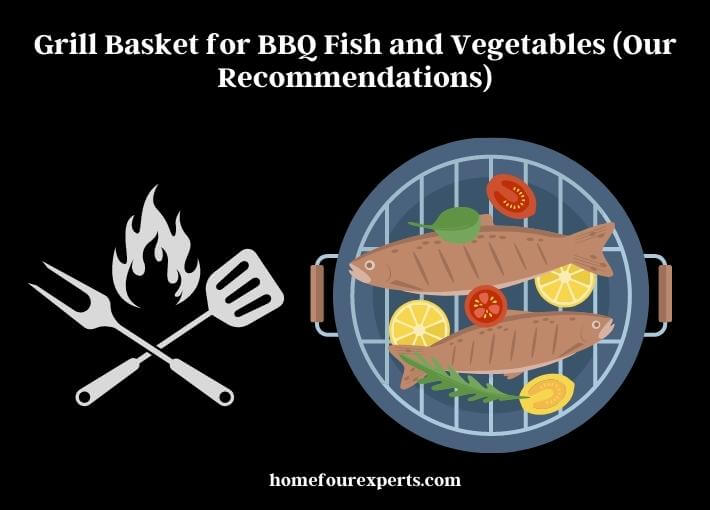 In this guide, you'll find the key features for buying a perfect grilling basket and the 10 best grilling baskets that will make your selection process easier.
Grill Basket
A grill basket is a wire basket made of large- woven mesh. Generally, a grill basket consists of two pieces of wired mesh, attached to one side and a long handle on the other side. You can grill vegetables, seafood, fish, or small pieces of meat in a grill basket.
They are easy to use and you don't have to be worried about falling down small pieces of food into the flame. You can flip your vegetables at once by flipping the grill basket.
Types of Grill Baskets
There are different types of grill baskets available in the market. Most known are-
Wok Grill Basket
Wok grill baskets are available in two shapes, round, and square. The walls of these baskets are high so that you can easily flip, toss or stir them.
Easy Flip Clam Grill Basket
These types of grill baskets are used to grill delicate items like fish. They have a flexible and strong center which helps to hold the food while flipping.
Mesh Grill Basket
Mesh grill baskets are circular bowls with a firm still cage wrapped around with steel mesh. They are used for small pieces of food.
Kabob Grill Basket
Kabob grill baskets are long, thin, cubed steel cages with long handles. Normally used to make kabobs faster and easily without any skewer.
The Type of Material is Grill Basket Made From
Grill baskets can be made from a variety of materials, including metal (such as stainless steel or aluminum), wire mesh, and even wood. The most common materials used for grill baskets are stainless steel and aluminum, as they are durable, easy to clean, and resistant to rust and corrosion. Some grill baskets may also be coated or treated to improve their non-stick properties.
Quality of A Good Grilling Basket
Now you know about different types of grill baskets and decide which one you need right now. But before purchasing you must need to consider some basic key points-
Material 
For purchasing a grill basket the first thing you need to keep in mind is that the material should be durable and good quality. A good quality grilling basket can serve you for a long time without getting rust or twist or warp. If you prefer a non-stick basket, select one with an FDA-approved non-stick coating.
Size
Your basket should be big enough to contain an appropriate amount of food. But you need to remember, it must fit the size of your grill. To get a perfect size, you can measure your grill before selecting the basket.
Depth
The high walls of a basket allow you to grill a lot of veggies in it. Besides, you will have enough room for stirring and tossing your vegetables and it won't let them fall into the flaming coal.
Handles
The handles of the grilling basket should be wide enough. You will be able to lift it comfortably with your heat-resistant gloves. Before purchasing, you need to make sure that the dimension of the basket is compatible with your grill or smoker. Because some companies provide the measurement of the basket only. It would be great if the handles are removable.
Holes
The holes of the basket have to be big enough to let the marinate drain and small enough to prevent the food from falling while tossing.
Safety
Must check the basket is smooth and has no burr and sharp edges. Because burr and sharp, unfiled edges may cut your finger while cleaning.
Cleaning
Among the different types of materials, stainless steel baskets are dishwasher safe. Even some non-stick, durable, scratch resistant and porcelain enamel coatings are also dishwasher safe.
If your basket is not dishwasher safe, it should be hand-washed easily. Only you need to be careful about not scraping the nonstick coating.
Mesh grill baskets are hard to clean as foods love to stick to them. But you can clean them easily with a scrubbing brush.
Temperature Limitation
Select the basket that can handle the high temperature. This type of grilling basket will last long.
Appearance
Your shiny grill basket may lose its beautiful look after repeated use. Lots of effort will be needed to keep them as new. On the other hand, a black-coated basket won't change its appearance.
Budget
Though a good quality basket will last for a long time, you can't use them for a lifetime. So before purchasing you must consider your budget with the quality.
Read More: Commercial-Shaved Ice Machine Reviews
Editors Recommended Top 10 Grill Baskets for BBQ Fish & Vegetables-
1. AIZOAM Portable Stainless Steel BBQ Barbecue Grilling Basket
AIZOAM grill basket is a durable and affordable option for stir-frying chopped vegetables and shrimp. It is made of stainless steel and has holes all around it. It is a square-shaped wok with rounded small handles.
As per the instructions, I sprayed a good coat of cooking oil before tossing vegetables in it. The holes are perfect, not too big or small.
Smoke flew through the holes upward ensuring even heating and the juices dripped down simultaneously. The grill basket provides a generous cooking surface of 12.6 x 8.6 inches to accommodate food for 2-3 people.
This veg grill basket is dishwasher safe. It is a convenient basket for feeding a large group.
Things We Liked
Durable;
Dishwasher safe;
Good refund policy and guarantee;
Affordable.
Things We Didn't Like
---
2. CHENGU Companion Nonstick Kabob Grilling Baskets
You get kabob baskets with a non-stick coating in this set. There are latches on the lids to secure the food and rosewood handles are cool to turn the baskets. Kabob baskets are durably made with heavy-gauge steel.
These baskets are great substitutes for skewers and are much safer. It can be used to grill vegetables as well. The only matter is, the gaps are too big for cut-up veggies. So, either you have to use whole veggies in it or cut those in larger portions.
I prepared shashlik using this kabob Grilling Basket. The lid was easy to lock and unlock. So, brushing sauce and oil were convenient. However, my heart broke when I realized a considerable amount of chicken was sticking to it.
On the second trial, I sprayed tons of Pam on it and on the food before placing it. This time food stuck less. The item may not be as the advertisement mentioned, but it is still a useful tool within an affordable range.
Things We Liked
Affordable;
Suitable for kabobs;
Non-stick coated;
Substitute of skewers;
Easy to turn.
Things We Didn't Like
Food sticks to it;
Not high-end.
---
3. Weber Style 6434 Professional-Grade Vegetable Basket
From the title of the product, you now know that this product is to be pro quality and reasonably priced, as it is manufactured by Weber. Your guess is right. Like all other products from Weber, this Professional Grade Vegetable Basket is made durable and long-lasting. 
The unique feature of this grill wok is, it has tiny slits instead of holes all around it. The dimension is perfect to fit in any smoker and to cook meat on the grill along with the veggie basket together.
Wondering, what could be the point of adding slits rather than holes on a vegetable basket? I got the answer after testing the sauteed veggies cooked in it. The slits add searing marks on the vegetables which you won't get from other baskets. Besides, it creates a different taste.
To be honest, the price is high for a grill basket. But you get what you pay for. For me, it is reasonably priced, invest in it once and use it for a lifetime.
Things We Liked
Heavy, durable, and long-lasting; 
Rounded built-in handles;
Slits create a searing effect and unique taste.
Things We Didn't Like
Read More: Offset Smokers – Top 10 Picks for the Money
---
4. BEST Vegetable Grill Basket – Grill Lux Grill Basket
With the high-end quality and the cheap price, vegetable grill baskets from Grillux became unbeatable. It is made from stainless Steel to survive the heat from any charcoal or gas grill.
Like other conventional vegetable baskets, this one is also a perforated square basket with rounded handles. A lifetime warranty and the cheapest price make it the most popular. This basket most suits to use in camping, where you can use the same cheap basket to cook vegetables and meat.
When I finally got to use this basket, It seemed surprisingly heavier than I thought. Other users claimed it to be durable and long-lasting too. So, you can definitely use it casually in outdoor gatherings.
Cleaning manually is easy and it is dishwasher safe too. The only problem is, its sharp edges are annoying. Be cautious while working or cleaning.
Things We Liked
Cheap;
Durable;
Easy to clean;
Fits most grills and smokers;
Good guarantee.
Things We Didn't Like
---
5. Yukon Glory Professional Barbecue Grilling Basket Set of 3
A flat grilling pan or fish, a circular meat basket, and a square vegetable basket are included in the package within an affordable range. This set will be great for beginners who want to master grilling skills without spending much. 
All these pans and baskets are made from stainless steel, are perforated, and have rounded handles for easy grip. These are dishwasher-proof as well.
The baskets are feather-light to resist the high temperature of any grill; this is what came to my mind at first appearance. However, we can't expect miracles within a low budget. Steering vegetables in the square basket was easy and smoked perfectly.
Meats tend to stick a bit to the circular basket, but smoked properly as well. The problem arose while smoking fish in the flat pan. Fish skin stuck badly; it is more suitable for smoking fruits. Besides, the curved handles are too low to grab, those were touching the grates. Would be easier if the handles were as flat as the flat pan.
These baskets may not be long-lasting, but within the price range, there are perfect sets of accessories for grilling.
Things We Liked
Set of 3 for fish/ fruits, meat, and vegetables;
Affordable;
Easy cleaning;
Attractive exchange and refund policy.
Things We Didn't Like
---
6. Qualitech Grill Basket 430 Stainless Steel Non-Stick Folding BBQ
The best feature of this fish grilling basket is, it is expandable! It has expandable slots as room to adjust with four whole fish of different sizes. In addition, it is handy for flipping sandwiches, chicken, steak, and even vegetables. 
Stainless steel makes it resistant to rust and corrosion. Handles are heat resistant and long enough to flip the basket with fish inside. The advertisement presented it as a trout BBQ Grill Basket but it is compatible with grilling any freshwater whole fish of similar size and cutting up fish of any size.
I seasoned it well to make sure my fish did not stick, and it worked perfectly. It is made to cook large amounts of fish at once. So, it may take up a lot of room on your grill. Other than that, it is a must-have if you are a smoked fish lover. The price is reasonable considering the pro-quality.
Things We Liked
Easy to clean, maintain and store;
Expandable;
Durable;
Easy to flip;
Suitable for whole fish.
Things We Didn't Like
---
7. Stainless Steel Non-Stick Grilling Basket by Yeeteching
It can be a wise option if you are looking for a vegetable grill basket in the non-stick category. A little maintenance may make this high-quality basket last four years. It has stainless steel under the non-stick coating. 
Though It comes with long and convenient warranty offers, there are some limitations alongside its advantages. It is meant these grid gaps are perfectly sized to provide even heat distribution. To lengthen its life, it must be gently cleaned manually; no scrubbing, no dishwashers.
If you started stressing about how to clean this basket after use without damaging the coating, then for your peace of mind, there was not much to clean after I used it. The food didn't stick on it as I used it as instructed. So, cleaning with a soapy sponge was enough.
Beware, soaking overnight will rust the basket. About the price, it is not overpriced, keeping in mind its qualities.
Things We Liked
Perfect finish;
Non-stick;
Easy to clean.
Things We Didn't Like
Needs proper maintenance.
---
8. Stainless Steel Square Vegetable and Grilling Basket by Culina
By the look of it, you can tell it is unique compared to other vegetable baskets. This basket from Culina has larger dimensions, rounded off edges, and lifted handles; altogether makes this basket more convenient to hold, put significant veggies and steer easily. 
Unlike other perforated works, this basket is designed to grill veggies on a direct fire, is the best replacement for skewers, and is much safer. It is sturdy but lightweight.
By the size of it, I realized, this vegetable basket will not fit small grills. But the good point is, in this, you can smoke a lot more vegetables compared to conventional square baskets. The handles are made sensible, I gripped on those even with my mittens on.
The basket grills perfectly and evenly. I can guess from its weight, it may not be as durable as advertised. Culina's basket is easy to clean and dishwasher safe. You can cook two times more vegetables for the price of one.
Things We Liked
Better grip;
huge capacity;
Even heating;
Lightweight;
Rounded edges. 
Things We Didn't Like
May not be Heavy duty as advertised.
Read More: Undercounter Ice Makers | Top Picks Reviewed
---
9. D-ICE Grilling Basket -Fish Grilling
Its adjustable height is the most attractive feature. It lets you put large fish, chicken halves, or even vegetables in it securely.  The Dimensions are large, enough to keep food for up to 4 people and it is suitable for any grill. 
Its handle is detachable, to keep it cool while cooking. Though, the handles were not convenient for me. It would be more convenient if it was made from wood simply. Apart from this, this basket from Wolfwise is a lifesaver. Food of different thicknesses can be cooked in it.
Flipping is easy too. Its lock seems flimsy, but the basket is durable otherwise. Made from 430 Stainless Steel to ensure longevity. Affordable too. Bringing this home may save you from investing in separate baskets for fish, meat, and veggies.
Things We Liked
Height adjustable to fit in different-sized foods;
Detachable handle;
Large capacity;
Suitable for meat, fish, and vegetables.
Things We Didn't Like
Handles are less convenient.
---
10. YeeTeching Barbecue Non-Sticky Fish Grilling Basket
It is a non-sticky and affordable fish grilling basket. The large grilling surface and detachable long wooden handles are the unique features of this basket from YeeTeching. You can put any flat food in it for grilling from steak to sandwiches. For larger food, it needs to be cut up to fit in. 
The non-sticky surface makes this basket a bit delicate to handle and requires proper maintenance. Do not put it in a high, direct flame. The manufacturers claimed it to be dishwasher safe, but I recommend manual cleaning for better longevity.
You get 2 brushes in the gift box packaging. The performance is also satisfactory. You get only a few non-stick fish grilling baskets in the market. This grilling basket has many features worth trying.
Things We Liked
Brushes and gift box included;
Dishwasher safe;
Good warranty;
Affordable;
Easy to use and store;
Nonsticky.
Things We Didn't Like
Needs proper maintenance;
Not suitable to place thick food, needs to be cut up. 
---
Maintenance of Grill Basket
It is known that proper maintenance is the secret to the long life of any kitchen utensil. If you want your grill basket to work for a long time you should take proper care of it. Following simple steps may help you to take care of your basket-
If your grill basket doesn't have a non-stick coating, must grease it before using it. It will prevent food from sticking.
You can also preheat the basket for a few minutes. It will also prevent your food from sticking.
Clean your grilling basket thoroughly with soap and water after every use.
Avoid using steel wool to clean a non-stick basket, it will ruin your grill basket by scraping off the finishing.
Store your grilling basket away from wet or moisturized places. It will protect them from getting rust.
Maximum Weight Capacity of the Grill Basket
The maximum weight capacity of a grill basket can vary depending on the specific product and design. Without more information on the specific grill basket in question, it is impossible to provide an accurate answer. It's recommended to check the manufacturer's specifications or the product's packaging for this information.
Conclusion
A grill basket can make your cooking more manageable.
You can select a wok or mesh grill basket for vegetables, an easy flip clam grill basket for fish, and a kabob grill basket for making any kind of kebabs. And of course look for the mentioned key features, these can help you to find the perfect one.
Stainless steel or non-stick coated ones can be the right selection as they are easy to use and maintain.
So, which one do you prefer and why? Please let us know about your experience.
You Might Also Like: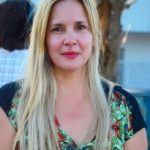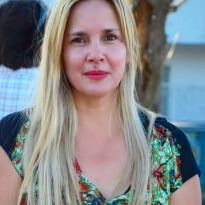 Guys, I am Camila Avery and I love to help my mom to do indoor & outdoor activities. As a lady, I have passed my time on gardening, home improvement, and personal or self-care. I have acquired some degrees in outdoor recreation, beauty, and hair care. It is not easy to work with top-level professional beauty experts. But, I got that opportunity and experimented with different hair extensions, hair colors, and cuts.