Now we don't play video games alone inside our homes. We play with millions of other gamers. This is only possible for the benefit of YouTube. Besides playing video games, we also share them on YouTube to show other gamers our highest scores. But it is not so easy to show our gaming content on YouTube whether it is a gaming tutorial or game review. To get ranked at the top of the list you have to follow some tips.
So, to be a famous YouTuber by creating a gaming YouTube channel you have to do some easy but mindful tasks before Publishing the gaming video. Here are some important tips on how you should start your gaming channel and how to optimize the videos to get on the top list of the search result.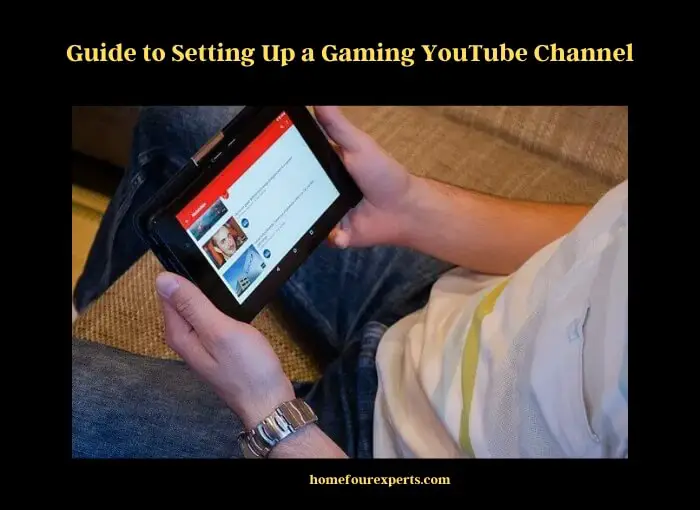 Select Your Content
To make gaming videos for YouTube channels you must have to be a dedicated YouTube channel where you will publish your selected content. Contents for the gaming channel may be game reviews, tutorials of the game, and showing your play. If you want to stick to a certain type of content then choose the channel name on the basis of the content type. Whether you want to include every type of gaming content or a certain type of gaming content your channel name should be unique and branded.
Your channel name will represent your content. So, complete this task carefully.
Choose the Game that You Love
Most beginners make mistakes when they choose the game to make the video on. Give priority to your choice and to your knowledge. Don't try to make any gaming video about which you haven't the proper knowledge. If you are new to gaming then start with the light games. When you become a pro gamer like other successful YouTubers then take the step to make videos on extreme and heavy games.
Make the Video Short
Your channel is not famous at the early stage so people will see your long videos. Most of the popular and most viewed videos on youtube lengths are 2 to 3 minutes. That's why start with the small-size game and make the video length short. When you get enough subscribers and videos for your channel, gradually extend the video length. Don't extend the time by more than 20 minutes. Your viewers are not playing with you, they are just watching your video. So, think about their patients.
Get the Essential Equipment
For gaming YouTube channels you must have a gaming pc. Playing games and making videos together put a lot of pressure on a PC. You can use an Xbox or gaming console to play the game. And to record, the on-screen playing video uses good video recording software. Remember all on-screen video recording software is not good to record high-quality video.
Without HD video YouTube will not count your videos as quality video. HD videos play a vital role to rank the videos on the search result. Ensure the video recording software can record a video of at least 720 pixels.
Use Good Editing Software
Posting raw videos is not good for gaming channels. You will need the best video editing software to make the video the best. You can use software like Adobe Premiere, Camtasia, Lightworks, etc. to edit the video. If you do commentary while playing the game then make sure you have a good microphone to record your voice.
Optimize Your Video
If you make High-quality videos full of every requirement that needs to be a successful gaming YouTuber, still you can't be successful. Because you have to know the video optimizing strategy. Without optimization, YouTube will not rank your video at the top.
To optimize your gaming video, use a sexy title that will entice viewers to watch your video. Make a decent and informative description if you are reviewing the game and making any gaming news-related video. Also, use relevant tags to tell youtube what your video is about. If you can optimize your video more than other YouTubers then only you have the chance to beat their videos.
This is what you need to make a successful youtube gaming channel. The only difference between other youtube channels and gaming youtube channels is the game. So, concentrate on the game and make great videos.
Conclusion
Setting up a gaming YouTube channel requires careful planning and attention to detail. To have a successful channel, it's important to have a clear niche, create engaging content, invest in good equipment, optimize your videos for search and use social media to promote your channel. Consistency is key, so be sure to upload videos regularly and engage with your audience. As you grow your channel, you may also want to consider collaborating with other YouTubers and investing in monetization options such as sponsorships and advertising. With hard work and determination, you can build a thriving gaming YouTube channel that brings joy and entertainment to your viewers.
You Might Also Like: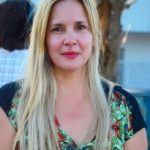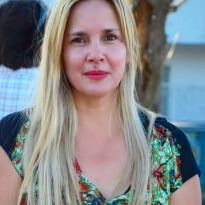 Guys, I am Camila Avery and I love to help my mom to do indoor & outdoor activities. As a lady, I have passed my time on gardening, home improvement, and personal or self-care. I have acquired some degrees in outdoor recreation, beauty, and hair care. It is not easy to work with top-level professional beauty experts. But, I got that opportunity and experimented with different hair extensions, hair colors, and cuts.