Published on: February 5, 2022
Written by David Rowan / Fact-checked by Eric Devin
I am a tool hobbyist and I love to collect different types of tools. I make my hobby a profession. Most of the time I am looking for the best tools. I love to explore tools in real life. In my house, I have more than 150 tools in my collection. I collect both hand and power tools. I have a hobby collecting different types of toolboxes. More than 12 toolboxes are in my store. This year I made a plan to give some tools from my toolbox. To make people happy in this pandemic situation.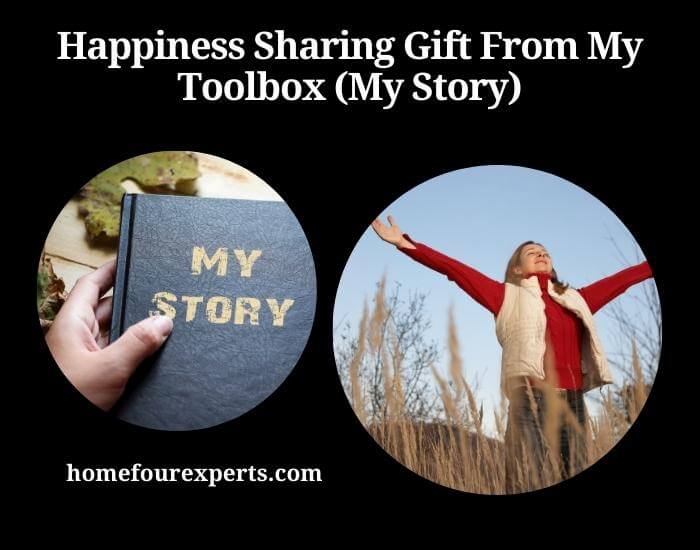 Reason for My Decision
We all know that our normal way of life has changed dramatically since the beginning of last year because of the coronavirus. The virus has killed millions of people worldwide. We haven't been able to get out of the house for a long time as our lifestyle has changes. When the situation was in a terrible lockdown, almost the whole world stopped. 
Millions of people around the world have lost their jobs and become unemployed. They have also lost money to support their families. People are still struggling to make ends meet. Many have lost their jobs and tried to do something at home during the epidemic. 
Many people have taken my help during this coronavirus to know about different tools. Because they are now interested in working in different fields with different projects. I see many people go to work in the wood industry and many people are interested in working in painting and also many people who want to work in construction.
So they come to me from time to time to know the basics of different tools like how they work, how to save them, and which tools will be best for their work. Because of this situation, I have decided to help those who are interested in doing something new with additional tools in my toolbox.
Purpose of a Happiness Sharing Gift From My Toolbox
The purpose of a Happiness Sharing Gift From My Toolbox is to provide people with a way to spread kindness and joy to others. These gifts are small items that can be given away as tokens of appreciation and gratitude. The idea is to give someone something that will bring a smile to their face and remind them that they are loved and appreciated.
Happiness Sharing Gift From My Toolbox Idea and Planning   
I informed my wife of my decision and she gladly accepted it. With the help of my wife, I am planning to do it. Every day many people contact me to learn different aspects about tools. I know many of them who lost their jobs due to this coronavirus and are now trying something new. And many of them are my former acquaintances. Then my wife and I started planning together about who needed the happiness gifts. Honestly wanting to help everyone but I have helped as much as I can.
The next step we both looked at was to see what extra tools were left in our toolbox that wasn't being used. It took us about a week to do this because I have a lot of tools in my house.  When all is done wrapping comes in the next episode. 
My son came up with a great idea to give a small letter to each of the people we are giving as a happiness-sharing gift. Then a letter was written with everyone's gift box. We originally wrote them a letter of inspiration. So that they are inspired and happy. 
List of Gift From My Toolbox
I hope you are also interested to know what I gave from my toolbox. Ok in this section I am going to share this matter. Here is the list of tools that I gave from my toolbox. 
Rules or Guidelines That Follow When Creating a Happiness Sharing Gift From My Toolbox
1. Make sure the gift is something that can make the recipient happy. It should bring joy and peace.
2. Keep the gift simple and thoughtful.
3. Ensure the gift is something that the recipient will enjoy and appreciate.
4. Consider the recipient's interests, personality, and needs when selecting the gift.
5. Make sure that the gift comes from the heart and is not just a generic item.
6. Make sure that the gift is appropriate for the occasion and the recipient.
7. Make sure that the gift is affordable, so you don't overspend.
8. Make sure the gift is wrapped nicely and with care.
At the End 
The situation has not changed much yet, but the coronavirus vaccine is shining a light on our hopes. Happiness comes from sharing and care. It's a great idea to be aware of other people and make them happy. Through this, we can know to watch other dreams and diamonds or needs. The previous year taught us many things through a small virus. 
Thanks for reading my post for so long. I hope you have helped people like me in this difficult time of the epidemic. Share with me about how you share happiness with others at this time. In the comments section, you can tell me what the world should do at this time and I will also get an idea of what you are doing and what I will do next.
David Rowan
23939 Ada Ave
Warren
MI 48091
United States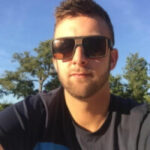 Hello, I am David Rowan. I am a professional contractor with 10 years of experience in home building, different tools used, construction, home remodeling, and other home improvement work. I have already built many custom homes and continued to do several woodworking projects along with how to deal with all categories of tools.