Choosing an appropriate pair of shoes is one of the most important facts for a hiker. You can walk a long way without any trouble or discomfort while you wear perfect footwear. If you can not select your hiking shoes properly, you will have to face a horrible hiking experience. When selecting hiking footwear, never think about the style, outfit, design, or trend. The facts you should consider when buying your hiking footwear are comfort, long-lasting, breathability, weight, material, etc.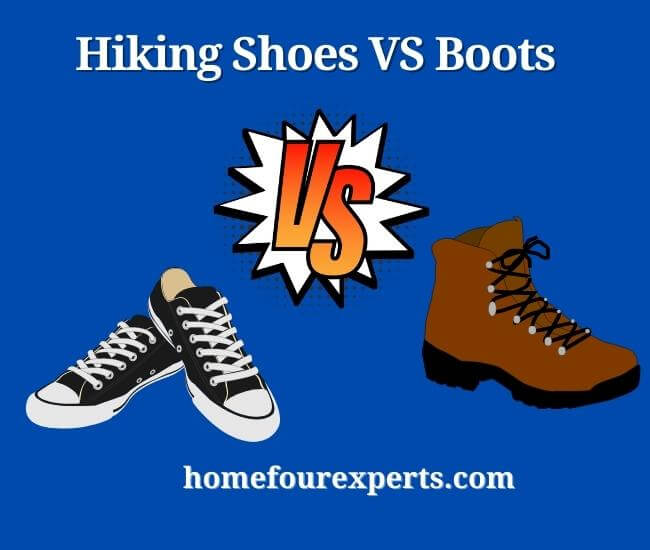 Hiking boots and hiking shoes are the most popular types of footwear for a hiker. But many people do not know about the difference between these two. So that they are confused about which one is better for them. In this article, I will write about the details of hiking shoes and hiking boots.
Hiking Boots
The main advantage of wearing hiking boots is that it will give you proper ankle support so that you feel very comfortable. Again hiking shoes are popular among many hikers because of their ability to protect your feet from hard and rough elements. Hiking boots are normally long-lasting and have better traction. These are also some reasons for using hiking boots. 
But there are some disadvantages to using hiking boots. First of all, some people do not like to wear hiking boots because of their weight. When you want to use hiking boots in the rainy season, it can create a big problem because it takes a long time to dry when wet. But modern manufacturing companies now offer many types of user-friendly and flexible hiking boots. 
For example, they make boots for all types of hikers like recreational hikers, regular hikers, and so on. For day hikers, they make lightweight, flexible, and soft boots. But for the hikers who regularly hike to mountains, and walk on rocky surfaces, they make heavier and stiffer boots. But after all of these, due to less breathability and comparatively heavy weight, some hikers like to avoid it on their hiking days. If you do not feel comfortable with your footwear during hiking hours, it will cause serious pain in your feet and surrounding parts.
Hiking Shoes
If you are hiking for recreational purposes and don't want to go to mountains or other rocky places, then you should wear hiking shoes. Hiking shoes are very lightweight and flexible. They are very breathable and waterproof.  Hiking shoes have low-top construction. For this type of construction, hiking shoes are lightweight and give less ankle support compared with hiking boots.
Many hikers prefer to wear hiking shoes due to a more fashionable outfit and various casual designs. They think they can hike more comfortably with casual hiking shoes. But choosing the right pair of shoes does not depend on the outfit or comfort or other features. You just need to select it according to your hiking trail. As a hiker, you need both – hiking shoes and hiking boots. You should have a clear concept about when you should wear hiking boots or hiking shoes.
When Do You Need to Wear Hiking Boots?
Want to go to a muddy, wet, or rocky unstable trail? Wear hiking boots before leaving home. The hiking boots have great protection ability.
Main Differences Between Hiking Shoes and Boots
Hiking shoes are typically lighter weight than hiking boots and offer less ankle support. They also tend to be more flexible and breathable, making them well-suited for warm weather, day hikes, and shorter excursions. Hiking boots are usually heavier and offer more ankle support, making them ideal for long hikes, backpacking trips, and carrying heavier loads. They also typically provide better traction and durability, making them the preferred choice for more challenging terrain.
Are There Any Advantages of Wearing Either Hiking Shoes or Boots Over the Other?

Hiking boots offer more ankle support and protection than hiking shoes, making them better suited for more rugged terrain and longer hikes. Hiking shoes are lightweight and provide better flexibility, making them ideal for less strenuous hikes and terrain.
When Do You Need to Wear Hiking Shoes?
Hiking shoes are suitable for dry weather. Many hikers also prefer to wear hiking shoes on rainy days because these shoes are easy to dry. They are also easy to pack. So hiking shoes are suitable for both wet and dry trails. But remember that, when your feet need more protection, hiking boots are recommended.
Conclusion
You can get an amazing hiking experience when you wear an amazing pair of footwear. So you have to select comfortable footwear to have a happy hiking experience. Hiking boots and shoes both are suitable but you should select them according to the nature of the trail, the weather, and the surrounding environment. Hopefully, this article will help you to choose the right pair of hiking footwear.
You Might Also Like: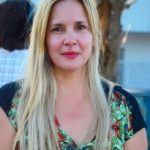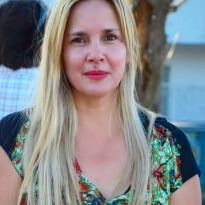 Guys, I am Camila Avery and I love to help my mom to do indoor & outdoor activities. As a lady, I have passed my time on gardening, home improvement, and personal or self-care. I have acquired some degrees in outdoor recreation, beauty, and hair care. It is not easy to work with top-level professional beauty experts. But, I got that opportunity and experimented with different hair extensions, hair colors, and cuts.