The electric vehicle revolution is in full swing, with more and more drivers making the switch to electric vehicles each day. But what is the most important part of any electric vehicle? Without a doubt, it is the battery. A powerful, reliable battery is essential to the performance of an electric vehicle. In this blog post, we will discuss why the battery is so important to electric vehicles and how drivers can ensure they get the most from their EV battery.
Compare Different Battery Technologies
Battery technology is essential for electric vehicles (EVs) to function effectively. As EV technology continues to advance, the importance of batteries in powering these vehicles is steadily increasing.
Batteries provide energy storage that allows EVs to take advantage of renewable energy sources, such as solar and wind, and to store energy for later use. Batteries also provide the necessary power to operate motors, allowing EVs to accelerate and decelerate safely.
Compared to traditional combustion engine vehicles, EVs require significantly more efficient battery technology to provide the same performance. Therefore, comparing different battery technologies is key to understanding how they will affect EV performance, cost, and safety. Different battery technologies, such as lithium-ion and lead-acid, have different performance characteristics and costs. Understanding these differences can help EV manufacturers select the right battery technology for their vehicles, ensuring optimal performance and safety at the lowest cost.
How to Maintain an EV Battery for Lasting Performance and Safety?
When it comes to electric vehicles, the battery is arguably the most important component. It provides the power needed to propel the vehicle forward and its longevity and performance play a large role in how successful the EV is.
Proper maintenance of the EV battery is essential for lasting performance and safety. Regular checks for signs of wear, proper charging, and storage techniques, and regular cleaning are all important steps to ensure your EV battery continues to provide reliable performance and remains safe.
With proper maintenance, you can extend the life of your EV battery and ensure that you get the most out of your electric vehicle.
How Does the Design of the Vehicle Impacts Battery Performance?
The design of an electric vehicle plays a huge role in its battery performance. Battery life, charging times, and overall range are all affected by the choices made during the design process.
As such, it is essential for designers to focus on the battery when crafting their vehicles. From the number of cells to the placement of the charging port, everything must be optimized to ensure maximum performance.
Additionally, other design elements must be considered to ensure the battery is properly cooled, protected, and powered. Ultimately, the design of the vehicle can make or break the battery's performance, so it is important to pay attention to this critical component.
How EV Batteries Can Be Safely Recycled and Reused?
When it comes to electric vehicles, batteries are a key factor in their success. Not only are batteries essential in powering an EV, but they are also important for the environment.
As more and more people switch to electric vehicles, it is important to consider the impact of battery production, use, and disposal on the environment. Battery recycling is a major part of the sustainability equation, as it can help reduce the environmental impacts of EV batteries.
Battery recycling can be done safely and effectively, and can even be reused to create new and improved batteries for electric vehicles. Through this process, not only can we reduce waste, but also create more efficient and eco-friendly batteries for EVs. By understanding the importance of battery recycling, we can make sure that our electric vehicles are as green as possible.
If you want to know should I run a second battery for car audio? Here is your answer.
Alternative Energy Sources
The battery of an electric vehicle (EV) is arguably its most important component, as it provides the power needed to move the vehicle. As such, it is important that the battery is efficient and reliable.
Alternative energy sources such as solar and wind power can be used to charge these batteries, providing a sustainable and eco-friendly option. Solar energy can be used to charge the battery directly, while wind power can be used to generate electricity that can then be used to charge the battery.
These renewable energy sources can help reduce our dependence on fossil fuels and contribute to a more sustainable future. Furthermore, they can potentially reduce the overall cost of operating an EV, making them more accessible to a wider range of people. Ultimately, alternative energy sources can play an important role in powering EVs and helping to reduce our carbon footprint.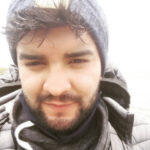 Hi, I am Eric Devin and I am a professional interior architect. Since childhood, I've always enjoyed DIY projects! And, I have loved to solve simple household problems using essential tools and equipment. I have also acquired a lot of information about basic household tools settings by working with contractors.