You must sand your floor on a regular basis if you want it to look great all of the time. In most cases, homeowners sand their wood floors to remove the top layer. It might be to clean an existing floor or install something new.
So you're probably wondering how much it costs to hire a floor sander. Before hiring a floor sander, you should be aware of the costs. It'll make budgeting a breeze. It would also be beneficial if you assessed whether you are capable of sanding the floor by yourself.
The rental cost of a floor sander varies depending on where you go, but you should expect to pay roughly $60 each day. However, if you don't have the necessary expertise or training, it's easy to destroy a floor. If you must do it yourself, consider outsourcing this step out. Commercial drum floor sanders range in price from $50 to $80 per day.
What Is the Most Cost-effective Method of Refinishing Hardwood Floors?
The most straightforward and cost-effective method of refinishing hardwood floors is to use a revitalizer gloss. This method works well on floors with relatively minimal wear and tear, such as scratches on the surface. You can do the task without renting equipment or obtaining difficult-to-find components.
So, what are some low-cost hardwood floor restoration options? You can refinish hardwood floors to make them look like new without having to replace them.
You may refinish the hardwood yourself using a store-bought abrasion kit, recoat it with a polyurethane solution, or use a revitalizer if you don't want to hire a contractor. Cleaning the floor properly is crucial for a successful DIY refinishing endeavor since it aids the coating's adhesion.
Three Low-Cost Hardwood Floor Refinishing Options
1. Using a Store-Bought Abrasion Kit
Pros
All of the essential ingredients required to refinish hardwood floors efficiently are included in the abrasion kit.
Because this approach does not entail severe sanding, which produces dust, you won't have to worry about debris flying all over the place.
Cons
Because using the kit requires two people, enlist the help of your pals for a more efficient and productive refurbishing process.
Because the finish dries virtually instantly, it's critical to apply it fast.
Chemical abrasion kits may be found online or at your local home improvement store. The manufacturer may give it a different name, but all kits include the necessary equipment for a decent flooring finish.
This process makes use of a particular chemical that cleans the floor and removes the previous finish, allowing the new one to adhere. After that, a new coat will be put on to bring the shine back to the floor. To guarantee that you're doing it correctly, all kits come with an easy-to-follow handbook, but here's a fast step-by-step tutorial to help you complete the refinishing process effectively:
Clear the room of any furniture, fixtures, or other anything that may obstruct the work.
Scrub the floor with the liquid abrasive solution. It's possible to attach the abrasive pad to a broom handle, but it's also possible to apply it by hand. Just make sure you're dressed in protective gear and clothing you don't mind getting dirty.
Clean the floor with a gallon of water and two tablespoons of dishwashing liquid. To avoid water damage to the flooring, make sure the mop you're using is only slightly moist.
Apply extra stain to the region with deeper scratches to match the floor. To combine the colors, blot it with a rag. Apply a light coating of the finishing coat from the package once the stain has dried.
Apply a fresh finish to the floor. Finish this step fast since the solution dries rapidly, making it harder to smooth off the finish.
Give the finish adequate time to dry. The furniture items must be left outside for at least 24 hours before being brought inside without harming the fresh finish.
2. Recoating with Polyurethane Solution
Pros
Because polyurethane coatings are long-lasting, it will be several years before another refinishing effort is necessary.
This method delivers virtually as excellent results as a professional refurbishing job.
Cons
This method generates more dust due to the buffer; ensure that all furniture is removed from the room and that the fixtures are covered with a tarp or fabric.
A buffer isn't something most homes have, but you may rent one from a local home improvement store.
Like using an abrasion kit, this process necessitates roughing up the flooring before applying a fresh finish. This approach does not involve using an abrasive liquid and instead requires renting a buffer from a local home improvement store.
Buffing is messier than chemical kits since it is similar to sanding. Cover all fixtures and furniture with a cloth since it creates a lot more dust. On the other hand, buffering just roughens up the surface to remove the current finish. This makes it easier for the fresh finish to adhere to the hardwood flooring. Here's how to use a polyurethane solution to recoat the floors:
Plan out the project properly before hiring a buffer from your local home improvement store to get the most out of your rental. It's also a beneficial idea to inquire about the capabilities of the instrument.
Sweep the room and relocate all furnishings to another part of the house. Cleaning the floor ensures that it is clear of any muck that might impair how well the finish adheres to the surface. Take note of any problem areas with a stripped finish, dents, or deep scratches while cleaning the floor.
After scrubbing the floor, apply mineral spirits to darken the problem spots. It's advisable to apply two different stain colors to better match the grain of the timber.
Protruding nails might cause harm to the buffer, so make sure they're firmly buried before you start working.
The corners of the room and spots along the baseboard should be roughed up by hand because the buffer won't reach them.
Set up a sanding screen under the buffer once everything has been cleaned and the room's edges have been roughened.
Because buffing causes a lot of dust to fly about, ensure the work area is sealed. When using the buffer, remember to use a dust mask.
Vacuum the room and clean the floors after using the buffer.
On the floor, apply the polyurethane finish. Either oil-based or water-based urethane should be used.
3. Applying a Revitalizer
Pros
The most straightforward and cost-effective method of refinishing hardwood floors is to use a revitalizer gloss.
You can do the task without renting equipment or obtaining difficult-to-find components.
Cons
This method works well on floors with relatively minimal wear and tear, such as scratches on the surface.
Apply the revitalizer gloss often for the greatest effects.
Suppose the floors are in good condition with just minor signs of wear and tear, a revitalizer well enough to make them seem like new. This is a solution that may be found at home improvement stores. It not only restores the sheen of the dull hardwood, but it also fills in scratches and gives the floors a glossy appearance.
Here's how to make your own revitalizer gloss:
So that there isn't too much filth and dust on the floor, clean it with water and vinegar. When cleaning, be sure you only use a moist mop to avoid water damage to the wood floors. It's simpler for the revitalizer to permeate into the scratches and pores of the hardwood when the floor has been well cleansed.
To apply the revitalizer gloss, follow the recommendations on the package. Spread the solution evenly using a mop.
Make sure the finish has dried before restoring all of the furniture to the room.
Is It Worth Sanding Your Own Floors?
Sanding and refinishing wood floors yourself can save you money, and even a novice homeowner can probably perform a better job than the lowest-bid handyman. Once you've mastered the fundamentals, achieving a high-quality finish on your wood floor is more a matter of patience than anything else.
You might be able to polish and apply a new coat of varnish if you just have small scratches and dents or a dull finish. Refinishing hardwood floors is a straightforward and entertaining do-it-yourself job that may save you a lot of money, even if your floors are in severe need of a makeover.
How Long Does It Take to Sand a Floor?
Depending on the type of polyurethane you pick (oil or water-based) and the size and condition of your flooring, refinishing hardwood floors can take anywhere from two to five days.
It might take a professional 1-5 days and a DIY enthusiast 2-15 days, depending on the size and condition of the floor. A professional would spend one day in each room for planning reasons, while a homeowner undertaking DIY would spend two days per room.
In a 140-square-foot floor space, three sanding passes will take around 5 hours if you use both the electric sander and the edger. The age of your home is also a consideration.
How Much Does It Cost to Refinish Hardwood Floors Covering 1000 Square Feet?
Refinishing 1,000 square feet of hardwood flooring can cost anything from $3,000 to $8,000.
How Hard Is It to Use a Floor Sander?
You may scuff-sand your floors with a buffer and add a fresh coat or two of finish if the scratches don't go all the way through to the wood. The method of refinishing hardwood floors is less time-consuming and less expensive than sanding them down to bare wood. Your floors will appear like new in only a few hours.
Wrapping Up
Rather than employing a professional, you may sand the floor yourself with the aid of a rental floor sander. The work will be simple if you are familiar with all of the sanding procedures. Have fun with your DIY project.
A floor sander may be rented for $50-$80 per day. It is determined by a variety of circumstances. Various cities have different rents. Furthermore, the cost will be determined by the type of sander you choose. Furthermore, the price will be determined by the size of your floor. The first four hours are usually more expensive.
Featured image credit: commons.wikimedia.org/wiki/File:Jarrah_Flooring_NZ.jpg
Related Posts: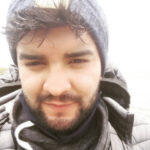 Hi, I am Eric Devin and I am a professional interior architect. Since childhood, I've always enjoyed DIY projects! And, I have loved to solve simple household problems using essential tools and equipment. I have also acquired a lot of information about basic household tools settings by working with contractors.