Are you worried about how much does it cost to rent a large wood chipper? Wood chipper is a handy tool to clean your backyard or garden when filled with many wooden derbies or tree branches. 
Cleaning and dumping the fallen tree limbs in a remote area will cost you a considerable amount of time and money. If you have a wood chipper, it will cut the cost of labor and transport. Renting a wood chipper will cost you less than this. 
Here, you will know the factors that influence the cost of renting a wood chipper and where you can rent one. 
How Big Can a Tree Be Chipped?
The capacity of chipping a tree depends on the throat size. The wider the feeder, the bigger tree you can chip. Before starting, you should determine the type of materials you are planning to chip in and the diameter of the limbs. 
A heavy-duty chipper with a bigger throat size wood chipper can handle trees about 3 to 4 inches in diameter. To determine how big a tree your chipper can chip, you should also choose a chipper with a higher horsepower motor. A motor with 10hp to 14hp will chip a large limb efficiently within a few moments.
If you want to chip a big tree, you can go with the commercial chipper. A giant tree you can chip with Commercial-sized machines that can be a piece as large as 160 inches.
How Much Is a Heavy-Duty Wood Chipper to Buy?
If you have a project that will last for a prolonged time, then buying a wood chipper is the best option than renting it. There are different sizes and models available in the market from those, and you can choose the one according to your project. 
Small models cost less than the bigger ones. The lower price of a chipper can start from less than $200. It can also vary if you choose a gas or diesel-powered tool. If you go for a large and heavy-duty one, it can cost more than $2000 without the gas or diesel that need to operate the device.
Wood Chipper Rental Guide: Costs and Considerations
Do consider a few things before you rent a wood chipper. Besides the renting cost, you have to consider what size you should choose and which fuel to use to run the chipper.
Can Wood Chippers Be Rented?
For long-term use, it is best to buy a chipper. But when you need a chipper for single-use, what should you do? There are different tool hiring centers where you can rent a tool. Rather than buying, you can rent a wood chipper for your project. You can hire a model and size of a wood shredder you need and you want. It will save you money.
Where Can You Rent a Wood Chipper?
Your local tool hire center is the most likely place to rent one. What type and size of shredder or chipper you will find in your local hiring center depends on your location. 
If you are a man living in the city, you will find shredders or small size chippers for domestic use. For household purposes, you only need to reduce the small limbs in your garden or yard. 
On the other hand, you will find large trees in rural areas. To cut the large trees into wood chips, you need a sizable heavy-duty chipper. So in rural areas, rentals will be available, which will give you a large chipper for rent.
We can say that the store would mostly have wood chippers that have a higher demand in your living area.
What Should You Know About Buying or Renting a Wood Chipper?
For cutting a large wood trunk, you will need a sturdy chainsaw bar. But for chipping the wood, you will require a wood chipper. Whether you buy or rent the chipper, you should consider its features. This will help you to choose the best tool for your project.
1. Engine Displacement
Engine displacement is the measurement of the volume of a cylinder of an engine of the wood chipper; the more significant the cylinder or engine, the greater the equipment's power. The power of the engine is calculated in cubic centimeters. The greater it is, the more influential the machine will be.
2. Reduction Ratio
This ratio refers to the reduction of the product size. Most of the users prefer the reduction ratio of 10:1. That refers to reducing the size of the wood or waste after chipping.
3. Self-Feeding
There are two types of chipper manual, and the other is self-feeding. The self-feeding machine is the most preferable because it is easy to use. With it, you simply have to operate the branches but do not have to push.
4. Throat Size
Throat size is also an essential factor when buying or renting a chipper. The throat size should be chosen depending on the tree branch or limb diameter and condition. Purchasing a chipper with a larger throat is always preferable.
5. Weight & Size
The weight of equipment mainly depends on its size. The larger the size of the equipment, the more it will weigh. With larger gear, you will process larger and heavier branches of trees. The weight of this tool also helps to determine the two abilities. It will affect the price.
6. Power Source
Choosing a tool power source is also very important. There are different power sources of wood chippers; they are electric, gas, or diesel.  
The electric chipper is mainly used in domestic projects in the garden and yard. These tools are quieter than the gas and diesel-powered chipper. Domestic tools are mostly small in size; they come at a lower price. Also, the small-size tools are easy to handle and use. But there is a con of an electric wood shredder that is not portable. These tools need to be plugged into an electric outlet to operate.  
Another option you have is a gas-powered wood chipper. The gas chippers are portable as there is no need to plug in an electric socket. You can use and tow them where you need them. But the gas-powered shredders are a little more pricey than the electric ones. Another bad side is that it produces louder noise which may make you uncomfortable.
The diesel-powered equipment is the same as a gas chipper but less costly. In diesel-powered equipment, you can use gas instead of diesel.
7. Towable or Track
There are two options available for chippers, depending on their portability. They are- a towable shredder or chipper, and another is a track chipper. If you are working in uneven terrain, a track movement of the chipper is preferable. Otherwise, when you need a tool that is moveable, a towable one is best for you.
8. Discs or Drums
There are two types of chipper depending on the cutting mechanism. It also affects the efficiency of the equipment. The disc chipper is more efficient when clearing vines and strings in your backyard than the drum chipper. It will cut the strings into the possible smallest size that you can use to mulch your garden trees. On the other hand, the drum chipper is used to cut the large trees of larger diameter.
9. Construction of Chipper
You should choose one constructed with heavy, durable material when selecting a chipper. The tool with durable and thick steel made will last longer.
What is the Maximum Diameter of Branches That a Wood Chipper Can Handle
The maximum diameter of branches that a wood chipper can handle depends on the type and size of the chipper and the type of wood being chipped. Generally, wood chippers can handle branches up to 4" in diameter, but some chippers can handle branches up to 6" in diameter.
How Costly to Rent a Wood Chipper?
The cost of renting a chipper depends on how long you rent it. You can rent it for at least three to four hours for any minor task. And for larger projects or business aspects, you will be able to rent for a week or more. 
Usually, the cost is calculated daily. If you rent a wood shredder for a day, it may cost you a minimum of $100. Some agencies may give you a discount if you lease it for a longer time. 
The renting cost also depends on which size of the tool you are intended to rent. Small-sized chippers will cost $100- $160 for 24 hours, depending on the efficiency. If you need a bigger one, then it will cost higher.  
Remember, if you rent a gas or diesel-powered tool, the fuel cost is also calculated with the renting price.
Should You Buy or Rent a Wood Chipper?
Are you in a dilemma about whether you should buy or rent a wood chipper? This will depend on what type of work you have to do. How frequently you will use it and where you are going to the store.
Costly
If you need a wood chipper for your garden or another short-time project, buying a tool is a waste of money as you can do it by renting one and saving some money.
Need Space to Store
Another consideration of buying a wood chipper is it needs to be stored. Keeping a chipper will need a prominent place and maintenance time by time.
When you are renting a wood chipper there, you will get more benefit than buying –
Saves You Money
Renting a tool will help you save money. When you are going to use the device for a short domestic project renting is a better option. You will be able to dispose of branches, leaves, and trees and keep your area clean. It saves money from buying fertilizer and mulch for your garden. 
Affordable for Small Landscapers
Renting a chipper is cheaper than buying a new one for a small landscaping business. Some of the landscapers may not afford to buy a new chipper.
Considering both buying and renting cost and affordability, renting a wood chipper is the best.
FAQs
Why Are Wood Chippers So Expensive?
There are many logical reasons behind a wood chipper being super expensive. Because of its sophisticated manufacturing process and pricey raw materials, the final product becomes so expensive.
How Much Does It Cost to Rent a Wood Chipper?
Renting expense depends on the capacity of the wood chipper. A large chipper can shred the wood faster and in large amounts. So, it will cost more than the smaller chippers. However, a wood chipper should cost you between $100 to $160 per day. Depending on the area you live in, the cost can vary a little. You can also rent on a weekly and monthly basis. The cost will then be a little less.
Conclusion
You can use a wood chipper for cleaning the tree branches and leaves, whether they are dry or not. You can also rent and use a more significant wood chipper to quickly remove the more giant trees with low labor and may cost you only  $100- $150 per day. To know how much it costs to rent a large wood chipper, you can consult with your local tool renter in your area.
Read more: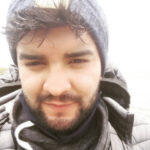 Hi, I am Eric Devin and I am a professional interior architect. Since childhood, I've always enjoyed DIY projects! And, I have loved to solve simple household problems using essential tools and equipment. I have also acquired a lot of information about basic household tools settings by working with contractors.