Are you one who has boating for a hobby and loves spending as much time as they can? Then you know and have probably encountered some issues when it comes to your battery's life cycle and charging process.
With any device and gadget that are battery operated, it is important that you are aware of how to charge a deep cycle battery properly. This is as well the first step to the proper maintenance and way of charging. And will also be the key to a long relationship between you and your battery. In the long run, this is one way to give you your investment's worth.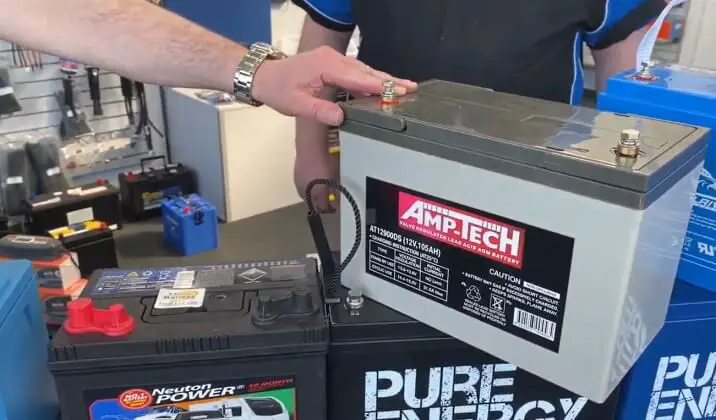 How to Charge a Deep Cycle Battery Properly
Knowing the step-by-step ways of properly charging your deep-cycle batteries is one way to go. However, also having an idea of some facts regarding your battery is a good way to start. There are some general protocols that you need to know when it comes to battery charging. This is necessary because there will be special care needed for different brands (which you can find on either the brand's website or your manual).
Before you start charging, it is important that you know the system voltage and the compartment size of your battery. This will help to determine the energy that you can put in and how much it needs.
It is advisable that you become familiar with the charging instructions issued by your battery's manufacturer
Keep in mind that the environment or area that you have your battery charging in is a factor that needs to be considered. Choose well-ventilated areas for battery charging, this will avoid your battery from getting moisturized.
Make sure that the charger voltage settings are correct. Afterward, ensure that this compensates with the charging temperature.
Check the water level and make sure that the vent caps are tightened up.
Prevent two things. One is overcharging, as this will cause excessive gassing, and will add up to the battery's aging. Also, avoid undercharging, as this may lead to your battery's failure.
Allow for your battery to cool off after it is fully- charged. This is because the heat was regenerated during the process, and this will prevent premature battery failure for your battery.
Tips:
It is important you remember that deep cycle batteries, they need to be properly equalized periodically. This will help in keeping the battery cells well-balanced. (For batteries that are used actively, it must be equalized once every week)
Take note that it is bad for your battery to be charged while frozen. Also charging it when the temperature is above 120 Fahrenheit is not good for your battery life cycle.
Remember that as your battery ages, its maintenance requirements also change. So know the needed requirement for your battery brand for effective and efficient charging.
What Type of Charger Should I Use to Charge a Deep-cycle Battery?

It is recommended that you use a deep-cycle battery charger specifically designed for deep-cycle batteries. This type of charger will ensure that the battery is charged correctly and safely.
How Long Does It Typically Take for a Deep-cycle Battery to Fully Charge?
It typically takes 8-12 hours for a deep-cycle battery to fully charge, depending on the size of the battery and the amp-hour rating.
Conclusion
The batteries are the core of a marine boat to work. It is important that before purchasing, you are equipped with enough knowledge when it comes to battery choices. Knowledge of the advantages and disadvantages and of course the proper maintenance will help for longer usage.
It is important that you know the basics of the first line of maintenance for battery cycle charging. It will be your best friend for saving money and a longer time when you are on the waters.
Relevant Resources: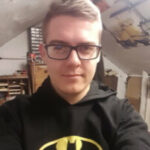 Hi, I am responsible for the 'Homeowners Power Solutions' category. My name is Liam Jaxon and a licensed technician with 7 years of experience in vehicle batteries, electrical gadgets, and home appliances. My working experience in different residential & light commercial electrical sectors and the automobile industry helped to acquire vast knowledge in this industry.