Nothing is better than a back massager to get rid of back pain and neck pain. Most people in their old age suffer from back pain. And there is no permanent cure for back pain for these old people.
So, the only option to reduce and control the back pain is to take continuous massage using a back massager. Some back massages also have both neck and back massage options. But without proper knowledge of how to use a back massager, we will not get the proper benefit of a back massager.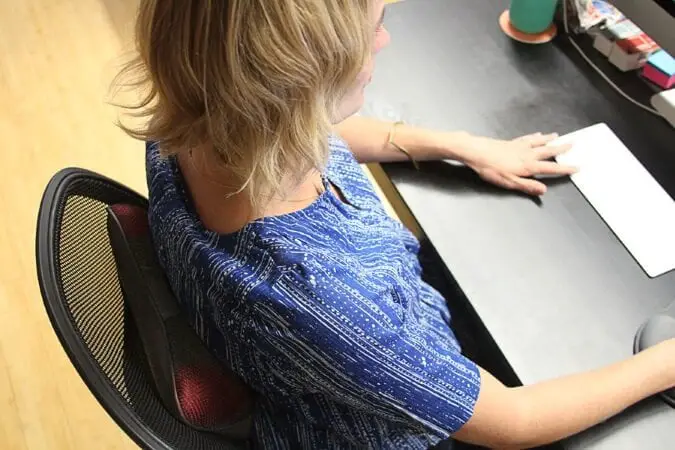 There are different types of back massagers. Each back massager has their different usage and techniques for taking the massage. The electric back massager is so easy to use but handheld back massager is quite difficult to massage. Because you have to know the perfect massaging techniques to use this back massager.
So here I will tell you about taking back massages using different types of the back massagers.
Using a Back Massage Chair
With the blessings of modern technology now you can take back massages sitting in your home. Before when there were no electric back massages people used to go to the therapy center or specialist who are experts to give back massages.
Now It's so easy to get the back massage only using a back-massager chair. You just need to sit on the chair and switch the power button. You can set the time for taking the message for a certain period.
Apart from setting the time you can also adjust the massage section. By adjusting the massage section, you can take the massage for a certain part of your body. Such as the lumbar body part, thoracic body part, and trapezius transverses. Sometimes we just need to get a massage for a certain body part. So, this electric back massager chair is a great massager to have this option. You can also take a full body massage using this electric back massager chair.
So, when you buy an electric back massager chair make sure you get all the functions of taking back massage.
Massage Ball Roller
Massage balls are kind of like tennis balls but the outer surface of the ball is made of many spiky points. To use this massage ball roller for the back massage, you have to lay down on the ball and roll your back forward and backward over the ball.
You can also use this massage roller ball for massaging your thigh, calves, and arms. Some massage ball rollers have the handheld stick option that enables you to roll the ball on your different body parts.
Body Back Buddy
The body back buddy is designed like the alphabet Shape S. You can use this back massager for any part of your body. You just need to roll and rub the back buddy over your muscles. Mainly back buddy works under pressure. To get the message you have to create pressure on your muscles using the knobs of the back buddy.
Shiatsu Back Massager
There are different types of Shiatsu back massagers. This is a multifunctional back massager that can be used on the lower back, upper back, and neck. This is a great device to heal lower back pain. When you take a back massage using a Shiatsu back massager it will give you finger pressure. This pressure helps to relieve back pain. Some Shiatsu back massages also give the warm heat that is so important for healing back pain.
Some Shiatsu back massager also comes with a pillow design that uses some balls inside the pillow. When you switch the massager, it will start rolling.
Acupressure Mat
This is a kind of mat that has 6,210 Acupressure points on it. To use this back massager, you have to just lie down on it. The spiky Acupressure points will create pressure when you lay on it. It usually uses your body weight to give the massage. You can also use this Acupressure mat for a neck massage.
Muscle Stimulator
This back massager doesn't create any vibration or rolling movement to give the massage. It just uses electric power to heat the massage pads that are used on the muscles. Most bodybuilders and gym guys use this Muscle stimulator to get relief from their muscle soreness. You can use this Muscle stimulator on any body part.
So, these are all back massages that will help you to reduce your back pain and neck pain as well. While you have to do nothing to get a massage using an electric massager. But to take the massage using a manual or traditional massager, you have to apply the massage to the specific body part. Thus, you have to know about the connection of muscles with different joints.
How Do You Choose the Right Back Massager for You
To choose the right back massager, consider the following factors:
Type of massage (e.g. Shiatsu, vibration, kneading)
Area of coverage (e.g. full back, lower back)
Size and portability
Intensity and adjustment options
Heat function
Corded or cordless
Price
Reviews and recommendations.
Try to find a massager that fits your specific needs and preferences, and read reviews from other users to see if it meets their expectations.
Benefits of Using a Back Massager
Relieves muscle tension and pain
Improves circulation
Reduces stress and anxiety
Promotes relaxation
Improves sleep quality
Helps with muscle recovery after physical activity
Enhances overall well-being and relaxation.
You Might Also Like: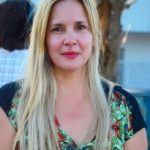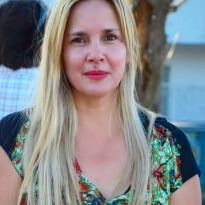 Guys, I am Camila Avery and I love to help my mom to do indoor & outdoor activities. As a lady, I have passed my time on gardening, home improvement, and personal or self-care. I have acquired some degrees in outdoor recreation, beauty, and hair care. It is not easy to work with top-level professional beauty experts. But, I got that opportunity and experimented with different hair extensions, hair colors, and cuts.