Are you an adventure lover? Then you must love camping. But you don't always make a foolproof plan for it, right?
Sometimes it happens with a last-minute plan with friends or family. 
So what about fire-free camping with some no cooking food items?
We know, food is an important factor while camping. But sometimes it gets hectic to prepare meals three times along with all other camping work such as setting tents, making campfires, etc.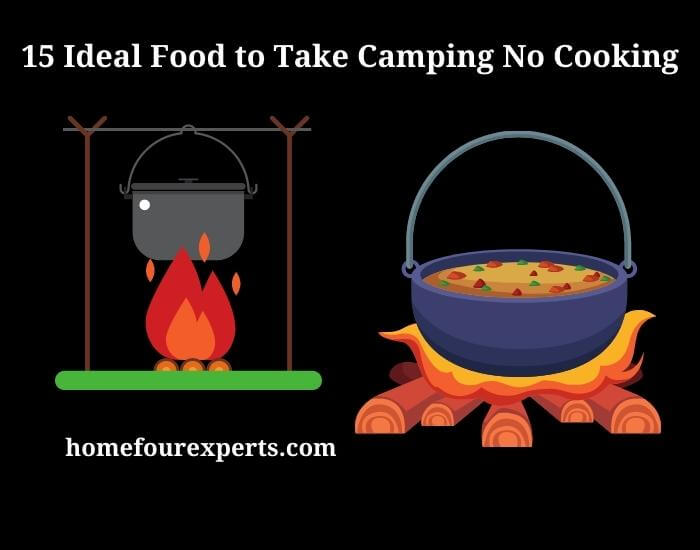 Also, if you want to avoid carrying a lot of cooking utensils then no cooking food is a great idea for you. You can enjoy your full time playing around or sightseeing. 
So, let us give you a list of quick and simple food items that you don't need to cook on the camping site.
Advantage of No Cooking Camping Food
You might ask why we should opt for no cooked food instead of cooked meals. After all, camping is fun and meant to enjoy to the fullest.
Well, right you are. But to make your hard-planned leisure from a hectic schedule delightful enough, you must shorten your chores. 
Below we have listed some major benefits of no-cook camp foods.
Less Packing
Camping includes huge packing when you are going with a group of people. If you plan to cook at the campground, you need to take a lot with you. Along with the ingredients, you must include cooking materials like a stove, gas, pots and pans, etc.
To avoid this massive load while packing, no cooking items are the best option. 
Time Saver
Less packing means more time to plan for other things. Also, you can save a great amount of time without cooking while camping. Instead, you can use the whole day for exploring. 
Energy Saver
You must want to remain 100% fit and refreshed in the middle of an adventure trip. Then avoiding cooking is a wise decision. Because cooking is a tedious job, especially outside the comfort of your own kitchen. 
After spending a whole long day digging around the sights, it would be tough to prepare meals. The children cannot wait that long to eat. 
Eating Healthy
Most of the time, we depend on frying or grilling items while camping. Instead, some no cooked items can be the alternative options. In this way, we can have some oilless healthy foods that are tasty and fun to eat as well. So, you can have the proper nutrition value even apart from home.
Maintaining Tidiness
As cooking is a long and tedious process, it turns the place into some kind of a mess. All the items will be scattered and the place will turn into a filthy one. So, uncooked foods will help you keep the place neat and clean to a considerable extent. 
Some No Cooking Food Ideas to Take for Camping Trips
Read more and you will be introduced to some simple yet delicious food items that you do not need to cook. Yet they are tasty enough to enjoy while camping. 
We have categorized the items into three parts- breakfast, lunch, and dinner. Each part includes some simple and healthy recipes for a rapid meal. 
Check out the below without further delay. 
Breakfast
Starting the day with a healthy breakfast will make you ready for the whole day of outdoor activities. The following fast no-cook recipes can allow you to start your journey earlier. 
1. Boiled Egg with Sandwich 
A boiled egg along with a sandwich will make you full for a pretty long time. They will provide enough protein as well. Boil the eggs hard and peel them off. You can slice them as well to have them with sandwiches. Adding some sliced cheese is also a great idea.
2. Granola and Milk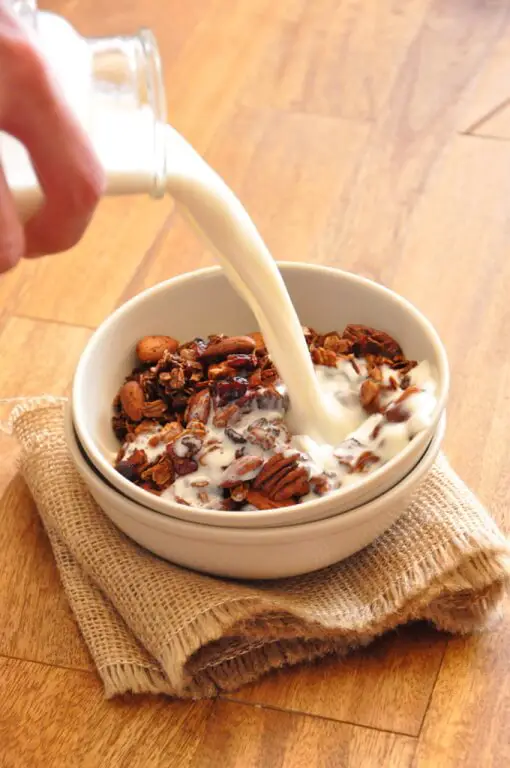 Take your homemade granola to the campground. If there is no refrigerator then choose boxed milk. You can even choose packed yogurt and have them together to have a simple and easy breakfast. Add some fruits of your choice to make it tastier.
3. Overnight Oats 
What could be better than overnight oats as a healthy and yummy breakfast meal?
Take an appropriate amount of oats and mix them well with milk or yogurt. Add bananas, nuts, sugar/honey, and other dry fruits. Leave it for the whole night and pack it the next morning. 
They are surprisingly long-lasting for a long trip as well. 
4. Fruits and Vegetable Salad
Fruits are the perfect options for a fast and fresh morning meal. We suggest you carry some seasonal fruits you like. Mix them together with some nuts. 
Or else have some vegetables like black beans, avocado, lettuce, cucumber,  carrots, tomato, corn, etc. You can add the fruits and vegetables together also for a healthy and crunchy breakfast. 
5. Muffins/ Pancakes 
As a ready-made option, they are easy to carry. Make them earlier and have them packed. Oats or banana muffins are full of health value. 
In the case of pancakes, adding some honey or jam will make them more delicious. 
Lunch
Try the following rapid lunch meals and keep continuing your activities on the trail. These no-cook lunch recipes will let you be full very quickly and enjoy the rest of the day. 
6. Pasta Salad 
It is an ideal pre-made lunch item on a busy camping trip. Cook the noodles at home and store them in a box. On the spot, you can add some cheese and fresh herbs and vegetables of your choice. 
You can also make the dish fully prepared at home and have it in the middle of your camping. 
7. Sandwich 
How could we not include such an easy option? There are hundreds of ways to have a sandwich as a lunch meal. You can make them ahead of time and even have them easily on the go. 
Sandwiches with meats, cheeses, veggies, etc. make it more hefty and substantial as a mid-day meal.
8. Tuna Salad 
Another easy peasy must-have lunch item for having at the campsite. Bring some canned tuna and have it with bread, veggies like tomato, avocado, or cucumber slices, crackers, or even by itself. 
Why not try this no-time recipe when it is full of both vigor and nourishment? 
9. Hummus Veggie Wraps 
We have come up with a perfect lunch meal without cooking for vegetarians. It includes both flavor and alimentation. 
To make this super easy flavorful meal, pack seasoned hummus with plenty of vegetables. Take some tortilla wraps and have them with sea salt, sesame seeds, dried garlic and onion flakes, etc.
10. Curry Chickpea Wraps 
You can swiftly intake a bowl of proper nutrition right on the go. Mix a can of chickpeas along with curry powder, black pepper, and salt. 
To make it more flavorful, squeeze a lemon into it. Use this chickpea mixed as a topping on the tortilla wraps. Adding some lettuce and cucumber is a better idea indeed.
Dinner
After spending a hectic day outdoors, now it's time to have a quick dinner and enjoy the campfire. 
The following simple cooking-free recipes could be more than perfect as the campsite dinner.
11. Chicken Bowls 
Have you ever considered carrying canned chicken for a camp trip? If not then try it once.
Mix it properly with canned beans, lettuce, cucumber, tomato, and cheese. Also, add some dressing for your preference. That's it.
12. Charcuterie Board 
We call a proper cheese and meat board by the name of the charcuterie board. Pre-slicing both Ingredients will let you prepare it more easily. 
A box of crackers will complement the board to the fullest. 
13. Grain Bowls 
Just like the pasta salad, you can also prepare a grain bowl before your trip. Pick some grains according to your taste. Rice, barley, wheat, quinoa, etc. are some of the popular and available options. 
To accompany a bowl of grains, add some canned beans, chopped vegetables, nuts, dry fruits, etc.
14. Roasted Beef Wrap 
In a campground, we recommend having roasted beef wrapped with hummus and cheese as a plentiful dinner. 
Furthermore, sprouts, lettuce, cucumber, tomato, onion, etc. will make it a more than enough dinner meal. 
15. Corn Chips with Salsa 
It may seem different as a dinner item. But it is a pretty effective night meal. Buy a box of corn chips from the store. Have it with salsa as a light supper. 
The salsa doesn't need to be chilled before opening. 
Suitable Beverages for Camping Without Cooking
Beverages that do not require cooking and are suitable for camping include water, sports drinks, juice, milk, tea, coffee, hot chocolate, and beer or wine. It is important to also consider the packaging and weight of the beverage when planning for a camping trip. Canned or bottled beverages are typically more durable and easier to transport than cartons or containers. Some camping enthusiasts also bring along a water filter or purification tablets to ensure that they have access to clean drinking water.
Special Considerations for Food Safety When Camping Without Cooking
When camping without cooking, it is important to bring food that does not require refrigeration and can be safely consumed without cooking. Examples include:
Fresh fruits and vegetables (such as apples, carrots, and celery)
Nuts and trail mix
Jerky and dried meats
Hard cheeses
Crackers and bread
Peanut butter and jelly
Energy bars and protein bars
Canned goods (such as tuna and beans)
It is also important to keep food in sealed containers or plastic bags to prevent contamination from animals or insects. Additionally, it is important to properly store and pack out any food waste to prevent attracting bears or other wildlife.
It is important to be aware of the temperature of food. Foods that are high in protein or moisture are more likely to spoil quickly at high temperatures, so if you're camping in a hot area or during the summer, you'll want to be extra careful about keeping these foods cool.
It is also important to be aware of the expiration date of the food and to not consume expired food.
Final Words
As camping is a great way of escaping from your tight schedule, you should try your best to enjoy it to the fullest. 
No wonder, food plays a pivotal role to make your camping memories even better. So we have organized a list of some of the easiest meals that you can have quickly without wasting time in cooking. 
These food items are not only the simplest to carry but also suitable enough to satisfy your taste buds. Besides, they are full of nutritional value. 
We hope you will not be disappointed having them as pre-made camping meals on your next trip.
Relevant Resources: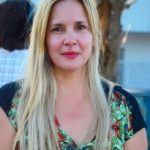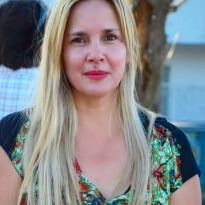 Guys, I am Camila Avery and I love to help my mom to do indoor & outdoor activities. As a lady, I have passed my time on gardening, home improvement, and personal or self-care. I have acquired some degrees in outdoor recreation, beauty, and hair care. It is not easy to work with top-level professional beauty experts. But, I got that opportunity and experimented with different hair extensions, hair colors, and cuts.