Why use an incline treadmill? Because the incline feature expands the versatility of the workouts, done on a treadmill. Simply running on the inclined deck burns more calories compared to running on the plane. So, why not? If you need at least one treadmill at home, then it is best to buy an incline treadmill. So that everyone can have their required workouts in the comfort of the home and can lead a healthy stress-free life.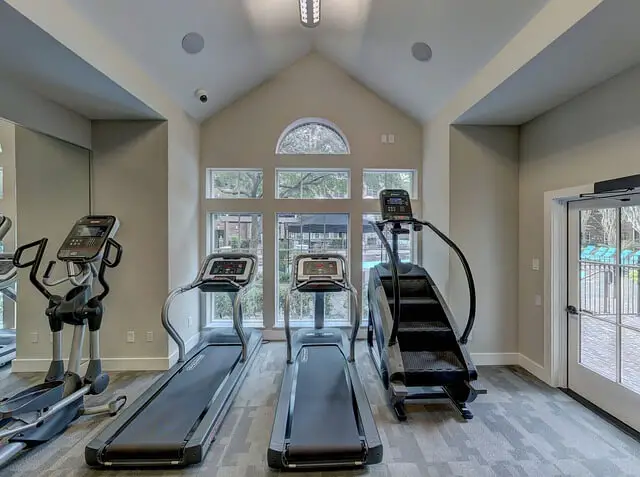 There are incline treadmills available with different features, qualities, and budgets. Which one to choose that will be proven to be the best for the money? Relax! We are here to help you not only to enlighten you by listing out the best 11 treadmills but also how to choose one for your workout regimes.
How Much Space Do I Need to Set Up an Incline Treadmill in My Home
The amount of space you need for an incline treadmill depends on the size and type of the treadmill, but as a general guide, you should plan for a minimum of 5 feet wide, 7 feet long, and 8 feet high.
How to Choose Incline Treadmill for Home Use
Incline Treadmill with a Decline
There are incline treadmills that also have a slight decline feature. These are great for preparing one for terrain running and marathons. These are usually very expensive, so don't purchase it if you really don't have to. If you are not a big fan of trekking, hiking or marathon, then only an incline treadmill should suffice you. 
Application Compatibility
As you are using the treadmill at home, there will be no instructors or professionals to guide you. Different top-rated applications are now available that help to be guided by world-class professionals, let your treadmill be controlled by them or just let you monitor and stay on track.
So, I prefer treadmills that have application compatibility. iFit compatible treadmills are pricey and iFit subscription is also very expensive. There are other affordable fitness applications that are good to keep you on your track like viaFit app and so on. 
Additional Features
Bluetooth connectivity, USB charger, built-in fan, built-in speakers and other features are common in any treadmill nowadays. For busy buddies, a device holder along with a USB charger is a must. Maybe you need to finish an office document or just want to finish a movie while walking on the treadmill, everything gets easier with it. 
But when you are on a budget, then I strongly advise you to simply consider the quality, not the fancy features on the treadmill. You can use a stand fan, or a separate speaker to listen to music, but at the end of the day, what matters for the incline treadmill is the quality.  
Quietness
It is a must to check before purchasing a treadmill for home or office use. That is why all the treadmills we have listed here are super quiet. So that the comfort of your home is not interrupted at all. 
Safety Feature to Automatically Turn Off the Incline Treadmill if I Slip or Fall
No, there is not a safety feature built into most incline treadmills to automatically turn off if you slip or fall. It is recommended that you use a treadmill safety key attached to your clothing when using any treadmill to ensure your safety.
Top 11 Incline Treadmill for Home – Analysis
1. Precor Treadmill, Precision Series
Click on the Image >> See on Amazon
Maximum weight capacity 350 lbs / 159 kg;
Compatible to polar heart rate watch;
9 preset workouts;
Incline: +15% to -2%.
If you have seen the price, you might be thinking why it costs as much as a limb? The answer is, it is easier on your limbs. The integrated footplant of this treadmill is so supportive on your leg joints that, even in a terrain running circuit, you will never feel defeated. 
Moreover, there are a lot of incline treadmills available that offer shock absorption, but the precise amount of cushioning you will get from PRECOR is totally out of the world. They have incorporated their patented ground effects impact control technology to deliver the perfect cushioning you need for workouts. 
While talking about workouts, this treadmill has an incline and decline. So you get the idea that the workouts are even more versatile here. Choose from the 9 preset workouts that include a variety of terrain programs to give you the perfect cardio you are looking for. 
Pros
Footplant for stress-free running;
Maintenance-free;
Highly durable and long lasting.
Cons
---
2. Woodway Desmo S Treadmill with Incline
Click on the Image >> See on Amazon
22″ X 63″ belt;
13MPH;
15% incline.
Looking for a tough incline treadmill for your gym? This one from WOODWAY is the best you can ever have. It is rugged, tough and highly powerful, not to mention very very expensive as well. But hey, who does not want to have the best in the gym so that it can withstand abuse by the members. 
The lateral belt mimics the toughness and construction of a military tank. You can say that by the look of it. The good thing is, it really is tough, so it doesn't stretch nor lets you slip. It has a zero tolerance to make that happen. You will barely feel strain on the legs while walking or running on it. 
The only laking I found on this treadmill is, it doesn't have a decline option. Considering the price, that option would be like a cherry on the cake. 
Pros
Powerful motor;
Ruggedly built;
Cons
No decline;
Highly expensive.
---
3. NordicTrack T Series Treadmills for Home Use
Click on the Image >> See on Amazon
Compatible to iFit;
20" x 55" tread surface;
10% incline.
Health enthusiasts on a budget should be thankful as I decided to put this model just considering their issues. Yes, ladies and gentlemen, you are most welcome on this treadmill as it will give you the feeling of running on an expensive treadmill with thousands of features.
The iFIT will make sure that you get new and fresh workouts on a daily basis from global trainers and let them control the treadmill in real time. You must have heard of it before, so I am not lengthening this topic. 
Even if you decide not to use the iFit and save bucks, you can still set your workouts with just one touch. It's one touch speed and incline setting and preset workouts makes things a lot more comfortable. The price is also very decent, and fits in a low range budget. The best thing is, it is space saving. Even if you live in a studio apartment, you will never feel it too small to bring an incline treadmill like this NORDIC one. 
Pros
One touch speed and incline control;
Easy to fold and store;
Affordable.
Cons
---
4. Sunny Health & Fitness SF-T7515 Smart Treadmill with Auto Incline
Click on the Image >> See on Amazon
240 LB max weight;
3 countdown modes: time, speed, & calories;
Speed Range: 1 – 8 miles per hour;
Pulse grip heart rate monitoring;
Running space 49.5L x 16.5W in;
Bluetooth wireless connectivity.
Never break your step with the SF-T7515 Smart Treadmill with Auto Incline by remaining associated with Bluetooth and MP3 innovation right readily available.
For an off-grid living, a manual treadmill is the only solution to maintain a good physique. Besides, the simplistic functionality takes little time to maneuver. It is a folding manual treadmill, so it is more space-saving compared to other manual treadmill varieties. 
This treadmill with an auto incline is loaded with sophisticated innovations that will keep you engaged. A huge illuminated LCD monitor shows time, distance, speed, calories, turns, and heart rate. The availability of integrated speakers, amplifiers, Bluetooth, and MP3 allows clients to answer calls and pay attention to music.
In a word, this one is the best quality manual incline treadmill I have ever encountered. It is not only simple and easy, but it is also durable. You can perform a complete workout that involves cardio, HIIT, and full-body workout on this single device. 
Pros
Bluetooth wireless connectivity: phone & music function with MP3 cord;
Backlit digital LCD displays;
Soft drop system for easy folding for storage;
Suitable for an off-grid workout;
Budget-friendly.
Cons
---
5. LifeSpan Folding Incline Treadmill, TR7000i
Click on the Image >> See on Amazon
22″x62″ extra large deck;
3.5 hp commercial AC motor provide;
Three integrated LED displays with a readout for time, speed & inclination;
21 varied exercise programs.
Though we are talking about home use commercial treadmills here, this one is also good for home and gym use. It is totally quiet even when running in full motion. If you are someone who is struggling to stay on track or have a goal to achieve, then this treadmill should be your topmost choice. Here, you can not only monitor your daily workout progress but also transport data to your computer. Keeping track of your progress is effortless now.
Another feature I admire about this treadmill is its auto-pause belt motion. It easily handles hours of daily use in the toughest of environments. No need to turn it off and on every time you pause for a sip or just to catch your breath. The running surface is quite large, making running comfortable and break-free. Precisely target your fitness goals with 15 levels of incline and 3 levels of decline.
Pros
Large running surface;
Noise-free;
Auto pause belt motion;
Ideal for a commercial fitness center or residential use.
Cons
---
6. 3G Cardio Pro Runner's Folding Treadmill
Click on the Image >> See on Amazon
20.5″ x 58″ Belt Size;
Custom and built-in programs.
I believe that, if anyone wants to have a quality product, they should have the intention to pay right. Just like this 3G cardio pro treadmill; which is well built and goes a long way. The incredibly long warranty offers from the makers and even more responsive customer service will surely keep you satisfied with this treadmill. 
For people who never compromise with the quality, I strongly recommend this treadmill. Its space saving design and whisper quiet operation will not disturb the comfortable and cozy environment of your home. 
The change of speed and incline is super quick with the command. There are numerous built-in programs as well as custom programs. So, you won't have any hassle choosing or designing a program for your workout style. 
Pros
Pro quality treadmill;
Long warranty offered;
Large running surface.
Cons
---
7. Goplus 2.25HP Electric Treadmill with 3 Adjustable Incline
Click on the Image >> See on Amazon
250lbs weight capacity;
17″ X 47″ running belt;
3 manual incline option.
The fancy and techno-styled treadmills may seem impressive to most people, but to be honest, most of the features are left unused by the users. On the other hand, older members at home are more comfortable with treadmills that are easier to operate. Keeping that in mind, we have decided to put this treadmill with manual incline on our list. 
Apart from the manual incline that allows you to raise the belt from 0 to 15%, the treadmill is also easy to assemble. Only put some screws on it, and it is good to go out of the box. The speed limit ranges from 0.5 to 7.5 MPH. with different combinations of the incline level, you can perform workouts that will tone different parts of your body. 
The emergency stop button on the handrail and the safety key is another feature that makes this treadmill safer to use at home, without any professional supervision. Both of these options ensure that the belt stops as soon as your heart rate goes too high or you push the emergency stop button in the middle of the workout. 
Pros
Emergency stop button;
Easy assembly;
Easy to operate.
Cons
---
8. Horizon Fitness T101 Treadmill
Click on the Image >> See on Amazon
Motor: 2.25 HP;
Speed range: 0 to 10 MPH;
Incline: 0 to 10 percent;
Belt size: 20 x 55 inches;
Maximum user weight: 300 pounds.
These treadmills are close to a certain thing – quality. Quality suspension and deck framework to help ensure your body, High-end engines that continue to move forward for quite some time in the future. And most importantly, persuade programming to help you achieve your goals. 
At Horizon, we cautiously plan every treadmill to give you the solace, control, and accommodation you want to succeed.  Horizon treadmills utilize huge, substantial casing, making them stronger and more stable than their competitors. 
The Horizon T101 offers an open start and the power and price are transferred to a tempting plan.
All in all, with a subscription to the passport application, you can enjoy stunning views throughout the world on your tv as you work out. It is a great way to reduce boredom from your daily monotonous work. There are other features to bring variations in your workout. The 30 programs to measure and target different goals is something that sounds exciting, isn't it? 
Pros
Terrain running experience;
Large running belt;
High weight capacity.
Cons
---
9. T202 with App Integration, and Longer Deck
Click on the Image >> See on Amazon
Bluetooth connectivity, USB charger and device holder;
250 lbs weight limit;
0.5% to 10% incline.
In our super busy schedule, we don't have time to catch up with our favorite netflix series or complete a daily 45 minute walking workout. Now, we can do both simultaneously with this T202 treadmill from Horizontal Fitness.
It has a device holder (all treadmills have), but the unique thing is, you can keep the device charged with the USB charger. No need to worry about charging the tab as you drain the battery by watching the movies. Besides, the treadmill runs so smoothly and quietly that you won't have any trouble with listening to music or watching tv shows. 
What truly makes this treadmill totally unique from other competitors is its three zone variable cushioning. They have separated the running deck in three zones and incorporated different levels of cushioning in those zones. It makes sense that we don't put the same pressure on every side of the deck. But the variable cushioning has ensured the right amount of support we need on different parts of the deck. 
Pros
Quick program keys; 
Variable deck support for better cushioning;
Quiet.
Cons
---
10. ProForm Treadmill with Incline and Decline Option
Click on the Image >> See on Amazon
38 workout apps;
iFit compatible;
+15% to -3% incline.
There are very few treadmills available that let you experience terrain running. Terrain running however, expands the diversity of workouts and is a must for people who are preparing for a marathon and so on. The good thing is, this treadmill from ProForm is also compatible with iFit and other 38 fitness apps.
Using these, you can change your workout experience by choosing a world class trainer and by choosing different locations in nature or busy streets. Literally you will have the experience of running all over the world without stepping out from home. 
The only thing I want to be aware of about this machine is its poor and non responsive customer service. Other than that, this one is an innovative and high quality treadmill to perform regular running and jogging at home. 
Pros
Terrain running experience;
Large running belt;
High weight capacity.
Cons
---
11. Studio Series Advanced Training Treadmills by Horizon Fitness
Click on the Image >> See on Amazon
22″/60″ deck;
3-Zone cushioned deck.
We have reviewed earlier about another 3-zone cushion deck from Horizon Fitness treadmill. This model is even more upgraded and advanced for various reasons. It has a wider deck and a more powerful 3 CHP motor. There is another high quality motor that changes the speed and incline 35% faster than any other treadmills in the market. Your workout variations will become even more smooth and stress-free. 
There are highly effective programs that are pre programed in this treadmill. Sprint 8 and HIIT are those programs that target body fat and build lean muscle mass. Get this treadmill and workout at home, without hitting the gym. You will get the same results when your home is equipped with a similarly high quality treadmill. 
Pros
Fast changes of speed and incline;
HIIT and sprint 8 programs;
Wider deck.
Cons
---
Frequently Asked Questions
What Is the Decent Incline Treadmill?
Most treadmills offer a grade highlight intended to imitate strolling or running uphill. A 5% incline on the treadmill is like your normal slope. This element is commonly accessed through the straightforward press of a button on the board before you.
Is the Incline Treadmill Better?
A high incline treadmill conditions the muscles a lot quicker, further developing quads, hamstrings, glutes, and furthermore lower leg strength. A higher grade tones muscles and consumes calories multiple times faster for quick fat misfortune.
Conclusion
Now, the confusion you had about bringing an incline treadmill at home must be resolved. The truth is, all the incline treadmills are not the same quality. It depends on your workout preference, budget and ease of use of the treadmills. 
The incline feature of a treadmill is really effective to get an intense workout in a less amount of time. You must warm up your body before going for the incline or terrain option while running on the treadmill.
Relevant Resources: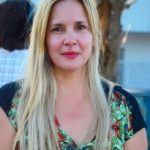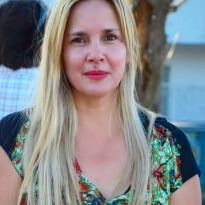 Guys, I am Camila Avery and I love to help my mom to do indoor & outdoor activities. As a lady, I have passed my time on gardening, home improvement, and personal or self-care. I have acquired some degrees in outdoor recreation, beauty, and hair care. It is not easy to work with top-level professional beauty experts. But, I got that opportunity and experimented with different hair extensions, hair colors, and cuts.