After traveling, we are feeling exhausted because of the hustle. Though camping is also related to travel, it gives a refreshing feel and improves our inner soul. We can easily escape from our hectic life by going camping.
In the early 20th century, camping became popular among the elite classes. After that, it grew in popularity with the time being among all categories of people. Camping has many scientific benefits, like- improving quality of life, developing bonds among the people, etc.
Overall, camping detaches us from the smartphone, tv, etc., and provides time to think of our lives. In this way, you can quickly improve the quality of your life.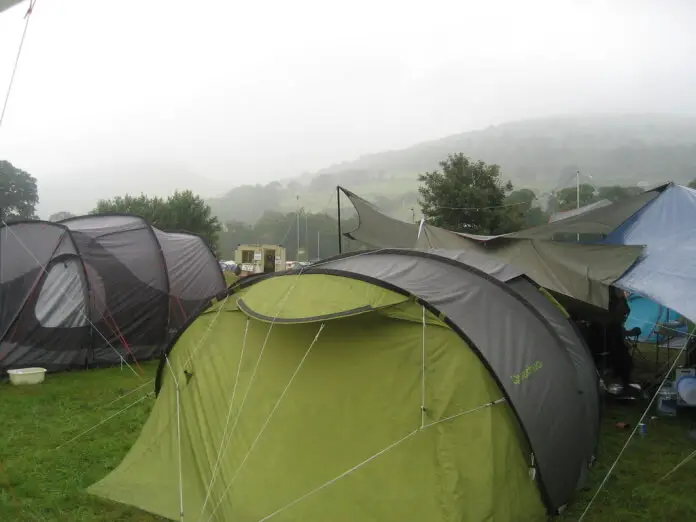 Why is It Important to Keep Dry?
The weather is the most crucial thing in camping. So when it is raining at camping, the most important thing is to keep dry. But why is keeping dry essential? First, we need to know this.
If you do not use a waterproof tent, you will get wet, and the tent will also be. So you will get sick like this, and the necessary electronic device will also be wet. In this way, camping becomes disastrous.     
Some Methods for Keeping Tents Dry in Rain:
It can be a disaster in the rain. That's why you need to get ready with your rain gear. Here, you can learn some tips on how to keep tent floors dry in rain.
Importance of Groundsheet:
The groundsheet is the essential thing that is used to protect the bottom of the tent. This ground cloth keeps the tent dry like a barrier. As it sets between the ground and the tent bottom, water flows around your tent but does not flow into your area.
Without a groundsheet, it is pretty impossible to keep the tent and yourself dry. A solid tent and groundsheet are rather suitable for light rain.
You can also use an old tarp instead of a groundsheet. But it would help if you folded the excess tarp underneath the tent. If you fold the spare corner up with the tent, then it turns into a swimming pool.
Choosing Higher Ground:
For setting up the tent, you need to choose the higher ground. If you set your tent on the lower floor, you can not avoid the consequences of soaking water in the tent. That's why setting up the tent on higher ground helps to drain away rainwater from the tent.
Using a Waterproof Tent:
A waterproof tent is very helpful for the rainy season as well as any time. Generally, you can get a waterproof floor for the tent from the factory. Also, it will be helpful if you get the waterproof outside floor of the tent beside the inside floor.
By waterproofing the tent, water can't pass inside from the outside quickly. After getting your waterproof tent from the factory, the coat looks glossy. This glossiness can't feed if you aren't camping frequently.
You can also waterproof your tent by yourself to follow the procedure. But we need to keep in mind that it is quite harmful to the waterproof quality and durability of the tent to use a drying machine for drying the tent.
Using a Waterproof Bag or Rain Gear:
When we go camping, we can use a waterproof bag to keep our belongings dry. Also, we need to carry rain gear with us for the time when no tips work well. Such as you can't keep the tent floor dry and you want to sleep. What can you do? Don't worry. Just wear your rain gear and lay down on the floor.  
Way to Waterproof the Floor of Tent
Yes, there are several ways to waterproof the floor of a tent.
One of the most popular methods is to use a sealant or spray-on waterproofing. This is a liquid-based product that is applied to the inside of the tent's floor and then allowed to dry. It will form a waterproof barrier that will help to keep the ground (and your tent) dry.
Another option is to purchase a waterproof groundsheet or tarp and place it underneath the tent. This will help to protect the bottom of the tent from the elements. Additionally, some manufacturers include a waterproof floor in the design of their tents.
Finally, you can use a tent footprint, which is a waterproof and durable fabric that is designed to fit the exact size and shape of your tent's floor.
General Tips:
Mildew is the most common thing for the tent. When mildew attacks a tent, sometimes a tent is unsuitable for usage—mildew prefers a wet area. That's why it is essential to always pack your tent dry.
When you go camping, suddenly the rain starts. What do you do? Here are some activities you can do at camping in the rain:
Fishing near your tent;
Swimming;
Kayaking;
Card or board game;
Music;
Reading books, etc.
FAQs
Why Is Camping So Important?
Camping is so important in human life. It helps you both physically and mentally. In camping, you spend time outdoors and can enjoy the sunshine, which provides vitamin D. Also, it is a source of hiking, swimming, or kayaking. That's why you develop physically.
Also, camping develops mentally, socially, emotionally, and a resetting sense. As you get a lot of time, you can develop yourself mentally and emotionally. It is a process of social bonding with each other.
What Materials Are Best for Keeping the Tent Floor Dry in Wet Weather?
The best materials for keeping a tent floor dry in wet weather are synthetic fabrics such as nylon, polyester, or vinyl. These materials are waterproof and will help to prevent water from seeping in and damaging your tent. Additionally, you can use a tarp or groundsheet to provide extra protection to your tent floor.
Is There a Way to Prevent the Floor of My Tent From Getting Wet in the Rain?
Yes, there are several ways to prevent the floor of your tent from getting wet due to rain. You can purchase a tent footprint, which is a waterproof groundsheet that goes underneath the tent. You can also use a tarp to cover the ground in front of the tent door and extend it out so that rainwater runs away from the tent. Additionally, you should pitch your tent on a slope and make sure the rainfly is properly secured. Lastly, you can use a waterproof sealant on the seams of your tent to help keep the water out.
Final Words
According to the statistics, the most popular camping is beside the sea, as 47% of people choose it. Also, 15% of people choose hills, and 14% prefer lakeside. Therefore, as a popular outdoor activity, you should know everything about camping.
August is the most popular month for camping, like 60% of people go, and 49% prefer July. In this month, rain is a vital issue. That's why you need to prepare for it and can apply common sense for instant remedy.
The waterproof tent is the main protection for keeping dry. By reading this article, you can know the method of maintaining the tent floor dry in the rain.
Read more: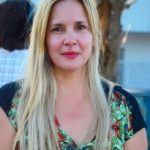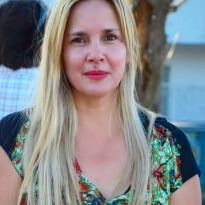 Guys, I am Camila Avery and I love to help my mom to do indoor & outdoor activities. As a lady, I have passed my time on gardening, home improvement, and personal or self-care. I have acquired some degrees in outdoor recreation, beauty, and hair care. It is not easy to work with top-level professional beauty experts. But, I got that opportunity and experimented with different hair extensions, hair colors, and cuts.