Having a beautiful yard is often a dream of many homeowners, but maintaining it can be a time-consuming and expensive task. With the right approach and some simple tips, you can have a stunning outdoor space that requires minimal upkeep. We understand the importance of having a yard that not only looks great but is also functional and easy to care for.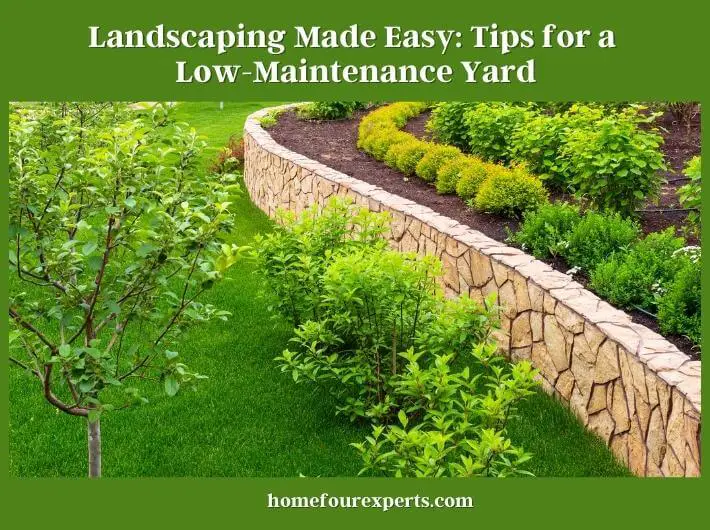 So, whether you're a busy professional or just looking for ways to save time and money, keep reading for our expert tips on how to create a low-maintenance yard through effective landscaping strategies.
Designing a Low-Maintenance Yard: Tips and Tricks
The first step in creating a low-maintenance yard is to design it with low-maintenance plants and materials. Here are some tips and tricks for designing a low-maintenance yard:
Choose native plants: Native plants are well-adapted to your climate and require less water and maintenance.
Use mulch: Mulch helps to retain moisture in the soil and suppress weeds, reducing the need for watering and weeding.
Install hardscaping features: Hardscaping features such as paths, patios, and retaining walls require little maintenance and add structure to your yard.
Group plants by watering needs: Grouping plants by their watering requirements helps to reduce water waste and make watering easier.
Consider artificial turf: Artificial turf provides a low-maintenance alternative to natural grass, which requires frequent mowing and watering.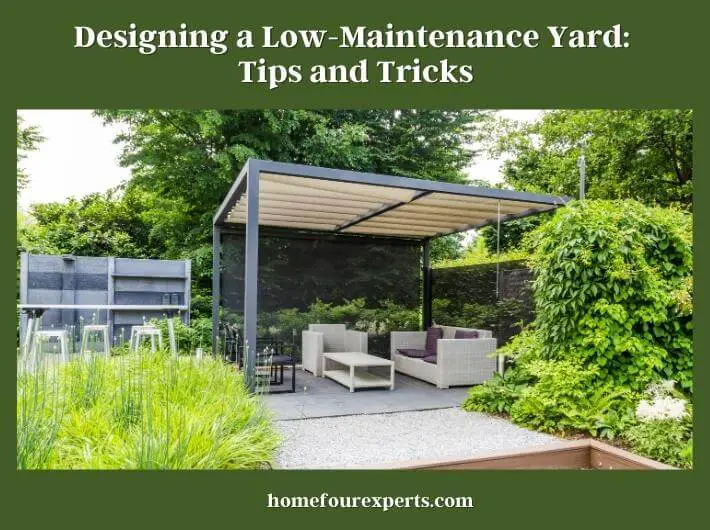 Maintaining a Low-Maintenance Yard: Best Practices
Once you have designed your low-maintenance yard, it is important to maintain it properly to ensure it stays beautiful and healthy. Here are some best practices for maintaining a low-maintenance yard:
Water wisely: Water your plants deeply and infrequently, rather than shallowly and frequently. This encourages deep-root growth and reduces water waste.
Use organic fertilizers: Organic fertilizers provide slow-release nutrients that are better for your plants and soil.
Prune regularly: Regular pruning helps to keep your plants healthy and promotes proper growth.
Keep weeds under control: Mulch and regular weeding can help to keep weeds under control, reducing the need for herbicides.
Hire a professional landscaper: If you are short on time or expertise, consider hiring a professional landscaper to maintain your yard for you.
Creating a Low-Maintenance Yard: Inspiration and Examples
To inspire you in creating your low-maintenance yard, here are some examples and photos of low-maintenance yards: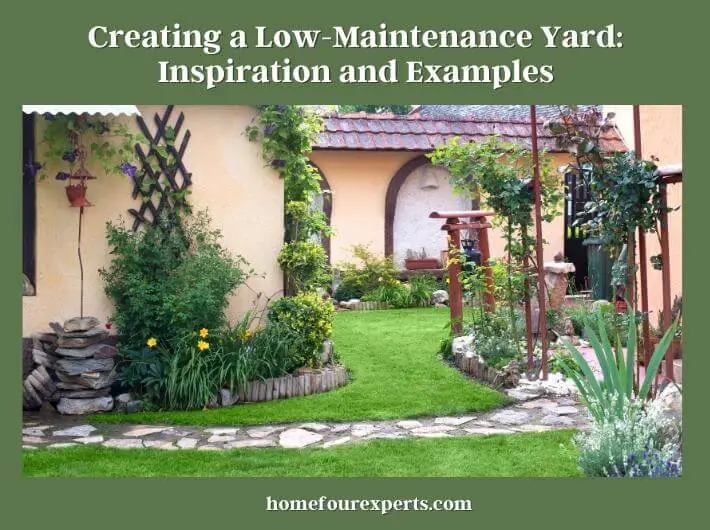 Xeriscaping: Xeriscaping is a landscaping technique that uses drought-tolerant plants and requires little watering. It is a great option for low-maintenance landscaping in dry climates.
Minimalist landscaping: Minimalist landscaping uses simple, geometric shapes and a limited color palette to create a low-maintenance, modern look.
Edible landscaping: Edible landscaping uses fruit trees, vegetable gardens, and herbs to create a beautiful and functional low-maintenance yard.
Rock gardens: Rock gardens use low-maintenance plants and rocks to create a natural, low-maintenance landscape.
Benefits of Landscaping Your Yard
Landscaping your yard can provide numerous benefits, both aesthetic and functional. Here are some of the top benefits of landscaping your yard:
Improved Curb Appeal: Landscaping can greatly enhance the appearance of your home, making it look more attractive and inviting to visitors and potential buyers.
Increased Property Value: A well-designed and maintained yard can significantly increase the value of your property. This can be especially important if you plan on selling your home in the future.
Enhanced Outdoor Living: Landscaping can provide outdoor living space with basement remodeling that is functional and beautiful. This can include features such as patios, fire pits, and outdoor kitchens.
Better Environmental Quality: Plants and trees in your yard can help to improve air quality, reduce erosion, and provide natural habitats for wildlife.
Energy Savings: Trees and plants can provide shade in the summer, reducing the amount of heat that enters your home. This can lead to lower energy costs for air conditioning.
Reduced Noise Pollution: Plants and trees can help to absorb sound, reducing the amount of noise pollution from nearby traffic or other sources.
Improved Mental Health: Being surrounded by nature has been shown to have numerous mental health benefits, including reducing stress and anxiety levels and increasing feelings of well-being.
By landscaping your yard, you can enjoy these benefits and more while creating a beautiful outdoor space that is easy to care for and maintain.
Common Questions & Response
What Are Some Low-maintenance Landscaping Ideas?
Some low-maintenance landscaping ideas include using native plants, installing an irrigation system, and using ground covers or mulch to reduce the need for regular watering and weeding.
How Much Does Landscaping Cost?
The cost of landscaping can vary greatly depending on the scope of the project, the materials used, and the location. It is important to get a detailed estimate from a landscaper before beginning any work.
What is the Best Time of Year to Do Landscaping?
The best time of year to do landscaping varies depending on the climate and the specific needs of the plants being used. Spring and fall are good times for planting and transplanting, while summer is a good time for maintaining and pruning.
How Can Landscaping Help With Energy Savings?
Landscaping can help with energy savings by providing shade in the summer, reducing the amount of heat that enters your home. This can lead to lower energy costs for air conditioning.
Final Thoughts
Landscaping your yard can provide a wide range of benefits, from improving the appearance of your home to reducing energy costs and improving environmental quality. By working with a professional landscaper and using low-maintenance landscaping ideas, you can create a beautiful outdoor space that meets your needs and enhances the value of your property.
Whether you are looking to sell your home in the future or simply want to enjoy your outdoor space more fully, landscaping can be a great investment. By taking the time to carefully plan and execute your landscaping project, you can create a space that you can be proud of for years to come.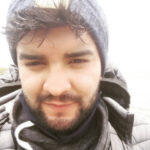 Hi, I am Eric Devin and I am a professional interior architect. Since childhood, I've always enjoyed DIY projects! And, I have loved to solve simple household problems using essential tools and equipment. I have also acquired a lot of information about basic household tools settings by working with contractors.