Published on: March 7, 2022
Written by Camila Avery / Fact-checked by David Rowan
If you ever had a muscle knot or ever experienced a massage at the spa or chiropractor's then obviously you already know what it does feel after you get one. The muscle knots or pain, stiffness at the back resulting from bad posture, being overweight, and long days of laborious or stressful work leave us drained and empty to enjoy leisure at the end of the day.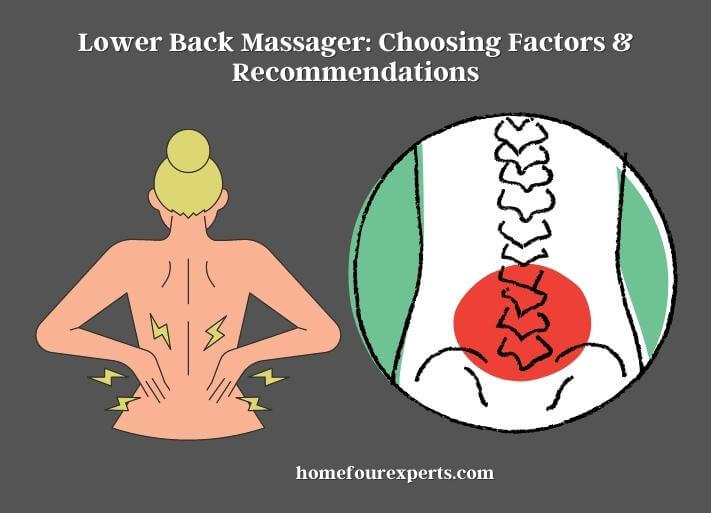 On the other, a good kneading massage at the spa or clinical massage at the chiropractor feels as blissful as heaven. The reality is, getting one massage from a professional is very expensive. Having a massaging tool at home can be time-saving, cost-effective, and handy at the same time. Here, I have developed a list of back massagers of different kinds so that you can find one that suits your needs and pocket. 
Don't worry, the price of these massagers are less than visiting the spa twice a month. In fact, by spending this little money, you will get one miracle massager that will serve you for years to come, needless to say, the rejuvenating feeling it provides.
Things to Consider While Choosing a Lower Back Massager
Back massagers are available in many shapes, sizes, and types depending on the power source, massaging style, and budget. Broadly, there are three kinds, the pillow style and handheld style that runs on battery or electricity, and a massaging hook that is used manually. Before choosing one, you have to consider several things so that you don't have to regret your purchase.
Lifestyle
Our lifestyle plays a vital role in our health status. The nature and reasons for back pain or stiffness vary from person to person due to the unhealthy lifestyle choices we make. 
Lack of Physical Activity
Long hours of sitting in front of a screen or desk became obvious these days. There is no alternative, we have to do that to get our jobs done, but we can make it less painful by using a back massager that can be used while leaning on a chair.
If this is your case, then a pillow-style shiatsu massager is the best choice. It can be strapped with a chair, car seat, or sofa so that you can get an automotive massage wherever you are. A wise choice for people who have to drive or travel a lot. 
Stressful Physical Activity
Being a stay-at-home mother or homemaker is probably the most emotionally and physically stressful job in the world. Long hours of cooking, cleaning, and vacuuming assault their back and makes their life miserable.
When you don't have the time to lean on a chair and relax for five minutes, yet your back pain is killing you, then a handheld back massager is your lifesaver. You can use it on the go when you are baking or washing clothes, or even at the gym.
Manual
Make sure your back massager arrives with a manual. It applies to massagers that work manually. To operate the electric ones, you won't need to have a doctorate in body massage but for manual massagers, you must have that knowledge about the use of the knobs.
Warranty and Customer Service
While buying an electric massager, warranty and money-back guarantee is better to be checked before ordering because you must know how safe it is to invest in one. All the manufacturers offer friendly and responsive customer service, so you don't have to worry if any problem arrives within the return or replacement window. 
Types of Lower Back Massagers
There are several types of lower back massagers available, including:
Shiatsu massagers: These massagers use rotating balls or nodes to apply pressure to specific points on the back.
Rolling massagers: These massagers use a rolling action to apply pressure to the back.
Vibrating massagers: These massagers use vibration to provide a soothing massage.
Heated massagers: These massagers use heat to provide a relaxing massage.
Infrared massagers: These massagers use infrared light to promote healing and relaxation.
Inversion tables: These tables use gravity to stretch and decompress the spine.
Electric massagers: These massagers are powered by electricity and are available in a variety of designs and styles.
There are also back massagers that can be worn and portable massagers that can be used on the go.
Risks Associated With Lower Back Massagers
Yes, there are some risks associated with lower back massagers. The most common risks associated with lower back massagers include
1. Pressure injuries: Pressure injuries can occur if the massager is applied with too much pressure or used for too long a period of time. This can lead to bruising, soreness, and even nerve damage.
2. Skin irritation: Lower back massagers may cause skin irritation due to their design and the materials used. This can cause itching, redness, and even blisters.
3. Muscle strain: If the massager is used incorrectly or for too long a period of time, it can lead to muscle strain. This can cause pain, weakness, and even further injury.
4. Electrical hazards: If the massager is not used properly, it can cause an electrical shock. This can lead to serious injury or even death.
5. Infection: The massager may spread bacteria or other microorganisms from one person to another. This can cause skin infections or even more serious infections.
It is important to follow the manufacturer's instructions when using a lower back massager and to stop using it if any of the above risks occur. If you experience any
View Editors Selected Top 9 Lower Back Massagers
1. Zyllion Shiatsu  Kneading Massage Pillow for Back and Neck
Model: ZMA-13-BK
4 nodes;
Includes adapter and strap;
The massage and the heat both are intense and strong of Zyllion massager. Its large four shiatsu nodes start doing magic right the second you touch the power button. Then, you can decide to operate it without the heating option for a while or press the power button again to turn the heat. I repeat, the massage and heat both are intense, you have to be ready with a towel or blanket on the skin before getting a heated massage. 
The massage pattern altogether of this massager seemed best for sore muscles and knots; the one that develops after a long day of sitting in front of a desk. For a spa-like relaxing and soothing massage, this may seem too strong. For example, for relaxing leisure, you don't want a vigorous massage that keeps you awake. 
However, the customer service is very responsive and offers a long window for return or repair of any quality issue. The price is just right for what it does to heal a tired muscle instantly. 
Pros
Strong and intense massage;
The long window of the return policy.
Cons
May feel too strong for a relaxing massage.
---
2. QCUQ Neck and Back Massager Pillow
Contoured shape;
4 massage nodes;
Includes adapter and strap.
Compared to the former strong massage pillow, this one is more relaxing and soothing and available at half of the price. It also has four massage kneading nodes, a heating option auto shut off, and auto direction change features. The truth is, all the electric massage pillows have these same features, but it is surprising how little you have to pay for a QCUQ massage pillow to get those benefits. 
While most massage pillows are made flat to make them portable, this QCUQ massager is slightly contoured. The right amount of contour makes this massager more clingy to any part of the body-neck, back, thigh, or calves-you name it.
You don't even have to put pressure on it to get the intensity you want. On the other hand, the smaller length and width give it the right size to carry around. However, I guess, once you use it, you won't want to carry it, rather you will prefer purchasing another one for office or home use. 
Pros
Long warranty;
Budget-friendly price;
Versatile use.
Cons
---
3. RENPHO Lower Back Neck Massager
Multifunctional cover;
Powerful deep kneading 3D massage nodes.
Ever thought about what happens to the mesh fabric that soaks up oil, dirt, and bacteria after years of use? It becomes a breeding ground for bacteria and can spread disease. That's why RENPHO has brought this massage pillow with a cover that is removable, and machine washable. So that you get only a relaxing massage, not diseases. 
If you ask me, which massager is the best imitation of a spa-like massage? I would say, the ones that have 8 nodes. When the massager is on, the 4 nodes feel like the tip of the fingers kneading the muscles. It's not like everyone needs a spa massage or even likes it; but for a spa-like massage at home, this one literally is the ultimate option for you. 
All the advantages and a reasonable price are the main reasons for its rising popularity. Surprise your wife or mother by giving this as a birthday gift and commit how much she sacrifices for the family, they will be thankful to you their entire life. This massager has two different models, rechargeable and non-rechargeable, which one suits you best? 
Pros
Quiet;
Variable speed;
Hygienic; 
4 nodes mimic the fingers during a massage.
Cons
---
4. Zyllion Shiatsu Back and Neck Massager
 UL-approved power adaptor works with both 110-120V & 220-240V electrical outlets;
Powerful 3-dimensional deep-kneading massage nodes.
Unlike another pillow-back massager, this one comes with straps that are meant for attaching the device to the body. Now, you can literally wear your massager while doing household chores like dusting, cooking, or watering the plants. Because homemakers and moms don't have time to sit back and relax to get a massage in the comfort of their homes. 
Another benefit of this massager is, that it works in odd places where conventional pillow massagers can't reach. Suppose, you are aching at the side of your lower back, leaning on a pillow massager won't really help to soothe it. 
To apply pressure, you can slip your hands through the straps and pull them forward. Just the right amount of pressure at the right places, isn't it? The only drawback of this massager is, it is not a good option to use on a chair. 
Pros
Suitable for hard-to-reach areas of the body;
High, medium, and low speed;
Dustproof bag.
Cons
It cannot be attached to the chair/car seat.
---
5. Papillon Back Massager with Heat
Gradient heating;
4 nodes and comfortable woven fabric;
15 minutes auto shut-off;
While other shiatsu lower back massagers offer constant heat throughout the massage, this massager from Papillon offers gradient heat. Meaning, at first the heat will be 15 degrees centigrade, and it will rise slowly to let your skin adapt to it. At the end of the massage, the temperature will be 45 degrees, before shutting it off. The heat is produced by infrared so that it prevents burning. 
Unlike mesh fabric, the fabric used on this pillow is thicker, breathable, and comfortable. Mesh fabrics give out sooner if used daily, but this fabric is used on chairs and sofas. So, it won't wear out easily like mesh fabric.  
I found this massager safer than other models of similar kinds because of its 15 minutes auto-off feature. Others offer 20-minutes auto-off for overheat protection. All in all, the unit is backed by a money-back guarantee and the longest warranty for a back massager. Even investing in it is safe too!
Pros
Longest warranty option;
Infrared heating prevents burn;
Adjustable heat and speed.
Cons
---
Handheld Massager
6. RENPHO Portable Back Massager
Rechargeable;
3600 pulses per minute
5 head attachments.
Percussion massagers are best to use every part of the body, not just the lower back. Its percussion technique reaches deep tissue effortlessly. No need to lean back on a sofa or car seat to get the desired message. Use a handheld massager instead to reach any part of your back. 
It has five different head attachments to get general muscle massage, deep tissue massage, broad area, massage legs and arms, and a soft area massage. There is a mode button to select the intensity of the pulse and a speed button to reduce and increase the speed of your preference. 
The length of the massager is long enough to reach any part of the body and small enough to carry in a bed. Just the perfect length for a handheld massager. Its cordless feature is another advantage that makes it possible to use it literally anywhere. 
Pros
Long battery life;
Variable speed and modes;
Lightweight, easy to hold.
Cons
---
7. RENPHO Rechargeable Hand-Held Deep Tissue Massager
Up to 3600 RPM;
5 heads for different massaging;
Li-ion battery included.
The RENPHO Cordless Massager is built with a powerful motor of 3600 pulses per minute, which allows you to offer a deep tissue massage. 
The general and point-head heads are the same as others, but the needle head, 5-head, and 3-head attachments create the main differences. The needle head is best for a foot massage and the 5-head attachment is for application with clothes on. 
This massager has a bulky head and a shorter handle. Its gold-colored handle looks luxurious and doesn't get dirty very often. The brand may not be widely used or recommended by many, but for a cheaper option, this one is a better option. 
Pros
Cheaper price;
Different attachments for various kinds of massage.
Cons
Lacks the power of more powerful massagers.
---
8. Body Back Buddy Back Handheld Trigger Point Massage Cane
Made of medical-grade resin;
Has 2 curves and 11 knobs;
Useful manual.
Massage sticks are probably the best choice for a cost-effective solution for getting rid of muscle pain and knots all over the body. The one I picked here, is one of the best of its kind due to its sturdiness and thoughtful design. If you are new to massaging hooks, then get ready to be amazed. 
This particular hook has 11 nobs of various sizes and shapes, to use different parts of the body. Some are placed at the inner part of the hook to release neck knots, some are at the length of the stick of use on the back. The one placed at the end of the hooks is for target points at the lower back and feet. 
The thing that makes it better than other models is its durability. It is made of high-grade plastic to make it durable and resist strain. To save money from purchasing expensive handheld and pillow-style massagers, this hook is a lifesaver.
Pros
Durable;
Excellent ergonomics;
Can be used all over the body;
Cheap price.
Cons
Too big to carry in a bag.
---
9. Treypoint Portable Handheld Back Massager
Pocket size;
3 knobs for different massaging.
Every back massager claims to be portable or travel-friendly but none of those are pocket-friendly. For emergencies, a pocket-sized massager with the must-have nodes is the best and handy option, needless to say, it is also the best for traveling long distances. 
It has one all-purpose node, one deep tissue node for massaging, and a sharp node for scraping. You can use any of these practically anywhere on your body, as long as you can reach it. But, is it good for the lower back?
Well, the answer varies because everyone can't reach all the spots on their backs. So, it will not be a good option for the lower back if you intend to use it on your own. To use hard-to-reach areas, you will need help. Other than that, a pocket-sized and money-saving massaging tool is a must-have for everyone. 
Pros
Cost-effective;
Travel-friendly;
Versatile;
Great for any emergencies.
Cons
I Need help using hard-to-reach places.
---
FAQs
Can I Use a Foot Massager Machine for Lower Back Pain Relief?
Using a foot massager machine for lower back pain relief can have surprising foot massager benefits. The controlled pressure and heat can stimulate reflex points connected to the lower back, reducing muscle tension and promoting relaxation. While it may not directly target the lower back, the foot massage can indirectly contribute to soothing lower back pain.
Conclusion 
I tried to assemble this list in a way that can meet the demands of different groups of people depending on age, occupation, and health condition. If you have gone through the buying guideline, then you already know which are the top-rated massagers of the market of each category and how to pick one so that it really fits your lifestyle or anyone else's lifestyle.
These massagers are a great gift to present loved ones to make their daily life struggles easier. To be honest, life is not fair nor easy for anyone, but with pain reliever massaging tools, at least you can recover from the stress and get motivated to go on so that you can chase your dreams. 
Related Posts: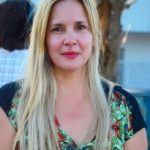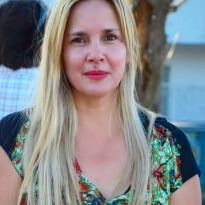 Guys, I am Camila Avery and I love to help my mom to do indoor & outdoor activities. As a lady, I have passed my time on gardening, home improvement, and personal or self-care. I have acquired some degrees in outdoor recreation, beauty, and hair care. It is not easy to work with top-level professional beauty experts. But, I got that opportunity and experimented with different hair extensions, hair colors, and cuts.