We all know about the benefits of foot massage. Generally, most people take foot massages as a part of relaxation. But foot massage has great healing benefits. So, people also started to like the foot massage to get healed.
A book touch of love has a comprehensive discussion about the benefits of foot massage. The idea of foot massage originated back then 5000 years ago in Thailand, that is known as Thai massage.
In Thailand, people normally get a foot massage from the masseuse, which is the traditional way of taking foot massage. But for the people who cannot go to the masseuse or massage therapist, they can easily get the foot massage using an electric foot massager.
Each foot massager machine has a different system of getting the massage. But Most of the electric foot massager machines offer the same system. Here I am going to tell you how to use different foot massager machines.
Using the Common Electric Foot Massagers
The very common type of foot massager machines that we see in the market is electric foot massagers. Normally, these electric foot massagers have the same system to get the massage. But all of them don't offer the same quality and benefits. So, when you want to buy an electric foot massager, consider choosing the best foot massager machine from the market.
To use an electric foot massager machine, you just need to plug the machine and put your feet on the massager. Most of the electric foot massager machines are designed to keep the feet inside of the machines. But some foot massager machines like MedMassager and Foot Massager are designed to keep your feet on the machine.
The MedMassager has numerous gel pads on it that generally help to get the massage like a foot roller massager. When the massager gets on it creates a vibration and that helps for massaging the feet.
And the Homedics electric foot massager machine has Six rotating heads on it. When someone kept the feet on the heads and plugged the machine, it started rolling in a circular position. In this massager, you can also move your feet easily without putting your feet off. To get the full and comfortable massage you can either choose the heat and no heat option in it.
Using the Water Foot Massagers
Water foot massage is one of the popular foot massaging systems. To get this foot massage you will need a water foot massager machine, water for massage, a comfortable seat, and a towel. Some people also like to add bath salt with water but this is not essential if you don't want to.
All water foot massages are not the same in shape and speed. But they have enough space to keep their feet.
Generally, a water foot massager machine works by a vibration system. So, the more vibration your foot massager can create the better massage it can serve.
When you want to use a water foot massager, fill the massager with water according to the volume it can contain. Then switch on the massager and keep your feet on the massager. You can also add warm water that will be more beneficial. If your foot massager has a time setting option then you can adjust the time as you want. After taking the massage use the towel to soak the water on your feet. When the massage is complete don't forget to dry the massager machine.
Using the Roller Foot Massagers
Another type of foot massager that people use as a self-healing method is roller foot massager. People think the invention of these foot rollers was in China. Generally, these types of foot massagers are made of wood and plastic. This foot massager machine doesn't require electric power to run. All you need is to keep your feet on the roller and roll the massager forward and backward using the pressure of your feet.
These roller foot massagers are light in weight. So, you can carry this massager easily wherever you want.
Some foot roller massages use multiple rollers that are more beneficial to get the massage. Foot rollers do not only give you relaxation. It also helps to get healed from foot aches and soreness.
When you roll your feet on the rollers it helps to circulate your blood properly. You just need to roll the roller for 10 to 15 minutes to get the best result.
Now you can understand how easy it is to use the foot massager machines. If you are so busy and do not have extra time to get the message from a masseuse, you can easily get the foot massage staying at your home and office by these foot massager machines.
Benefits of Using a Foot Massager Machine
Using a foot massager machine can provide several benefits, such as:
Relaxation: A foot massage can help to relax the muscles and reduce stress and tension.
Improved circulation: The massaging action can help to increase blood flow in the feet and lower legs, which can improve overall circulation.
Pain relief: A foot massage can help to relieve pain and discomfort in the feet, ankles, and lower legs, particularly for people with conditions such as plantar fasciitis or neuropathy.
Improved sleep: A foot massage before bedtime can help to relax the body and promote better sleep.
Reduced swelling: The massaging action can help to reduce swelling and inflammation in the feet, which can be beneficial for people with conditions such as edema or varicose veins.
Help to recover from sports: A foot massage can help to speed up recovery after sports by relaxing the muscles, tendons, and ligaments in the feet.
Improve overall well-being: The sense of well-being and relaxation generated by a foot massage can improve the overall well-being of the person.
Side Effects of Using a Foot Massager Machine
There are a few potential side effects to using a foot massager machine, such as:
Skin irritation or rash: If you have sensitive skin, the massager's kneading or rolling action may cause redness, itching, or a rash.
Bruising or swelling: If you apply too much pressure or use the massager for too long, you may experience bruising or swelling in your feet.
Numbness or tingling: The massager's vibration or pressure may temporarily cause numbness or tingling in your feet, especially if you have certain medical conditions such as diabetes or peripheral neuropathy.
It's always a good idea to consult with your doctor before using any type of massager, especially if you have any health concerns or underlying medical conditions.
Conclusion
To use a foot massager machine, first, make sure the machine is plugged in and turned on. Then, place your feet on the massager and adjust the settings to your desired intensity and massage type. It is recommended to start on a low setting and gradually increase the intensity. It is also important to use the machine in a comfortable and safe position, such as seated or lying down and to not use the machine for prolonged periods of time. Consult the user manual for specific instructions and precautions for the specific model of foot massager you have.
You Might Also Like: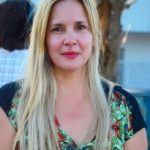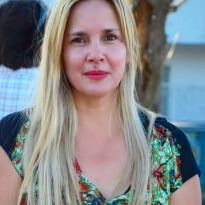 Guys, I am Camila Avery and I love to help my mom to do indoor & outdoor activities. As a lady, I have passed my time on gardening, home improvement, and personal or self-care. I have acquired some degrees in outdoor recreation, beauty, and hair care. It is not easy to work with top-level professional beauty experts. But, I got that opportunity and experimented with different hair extensions, hair colors, and cuts.