Gardening is not just an enjoyable hobby for generating fruits and flowers. It is also vital for getting natural beauty. And it can relax us as well. However, it is time-consuming and tedious work. So if you are serious about gardening, you will need to make the hard effort and exert time. Then you can enjoy the result of your labor.
Most people create a garden from their hobby. So, gardening should be kept stress-free. There are a few tools that can do the tasks. At present, there are different types of tools for planting. Also, use them for the indoor plant gathering of your dreams!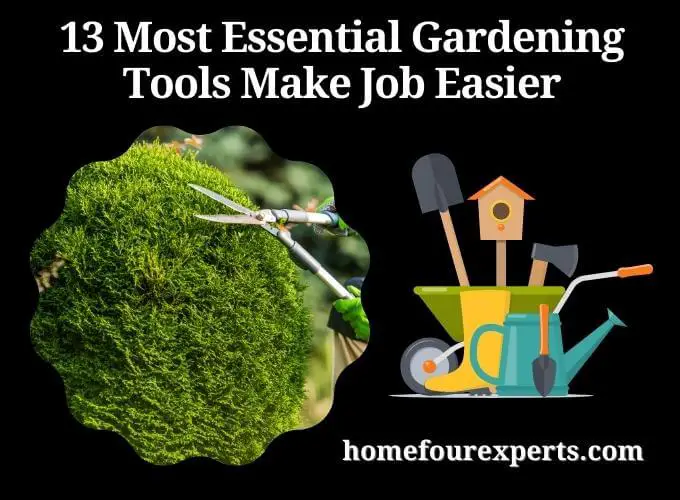 So we come with the most essential gardening tools which make jobs easier. Here you also get useful information to keep your instruments in shape. And a few tips for using them efficiently in your garden. Read the below to learn more about the gardening tools to build your garden successfully. 
Importance of Using Right Gardening Tools
In the beginning, you need to dig the soil. Then you can plant your seedlings. You also need some of the gardening tools that make your job easier. There are various tools you can find in the local market. But all of those are not needed for your gardening. It will depend on your place where you make a garden. So, choosing the right tool is very important. 
Spouse, you will need to break the soil, then you have to use a garden shovel or fork to prepare for the planting. The trowel or spade will be used to lift the weeds. And the lawnmower, hose, and water sprayer would be needed for maintaining the garden. So every tool did its service. For knowing the essential gardening tools, keep with us.
A-List of Essential Garden Tools You Should Have
Depending on how lengthy your garden is, you'll need varying tools to get the job done. If you plant just a few pots, then a few hand tools are enough for you. But if you've planted the full garden, then you need some more tools to get the job finished. Here are the 13 most essential gardening tools that make jobs easier.
1. Gloves
While you go about making a garden, it can swiftly turn into a splintery hassle without the gloves. Those are most durable but not too heavy, especially for transplantation seedlings. Have to choose fitting gloves that are slipping off. And save your hand from any accidents. Gloves fabrics would be waterproof that will keep your hands comfortable. Always store your gloves out of sunlight. And safe from insects.
2. Pruning Saw
A pruning saw is a useful tool for all-purpose gardens. Its razor-tooth blade is easily cut through wood. Those are available in folding blades, straight and curved blade designs. There are several types of pruning saws, each use for a particular type of stem.
3. Hand Trowel
The most common gardening tool is the hand trowel. You are not a gardener if you don't have one. It is one kind of digging tool. And they are used for creating small size holes in the ground. Help to move the soil and plants from one place to another for planting activities. For mixing soil with other planting media, a hand trowel did their excellent job. 
4. Digging Shovel
Suppose you want to plant anything richer than your fist. Then a sharp, rounded blade digging shovel is an essential tool. Shovels come a long way ergonomically, and this one is a good example. Its D-shaped handle gives you two-handed control while digging the soil. And the welded steel is more durable. 
5. Garden Hand Fork
This small size hand-held tool is mainly used for aerating and loosening compacted. And also weeds for easy removal. A Garden hand fork is an ideal tool for tilling small garden plants in pots. It also helps to divide the plants ready for transplanting. 
6. Leaf Rake
Durable steel tine rakes are perfect for smaller ground. If you are dealing with a large ground, a poly-leaf rake should be covered in a shorter time. This leaf rake is lightweight. It's shaped like a fan with a flat. The leaf rake is used for digging into the turf. Without leaf rake, you have found various rakes in the market and chosen one as you needed.
7. Loppers
Another cutting tool is loppers. It is known as a long-handled pruner. Loppers are used to trim hard and cut thicker branches. The long handles give the leverage required to cut, throwing the branches up to an inch. Generally, its handles come with a range from 16 to 36 inches.
8. Digging Spade
Spade is a digging tool. It will be needed when you are dealing with a larger garden area. It creates deeper and bigger planting holes. And it's blade comes with a flat and rectangular design. Its blade is also ideal for grass lawns and edging beds. 
9. Weeder
Weeds are the bane of a gardener's tool. It can be a key pain to remove. There are several handy tools to use for fighting weeds in your garden. Some people call it a dandelion digger. It helps to remove weeds with the taproot. They are easy to use if you have a ton of dandelions to carry away from your ground.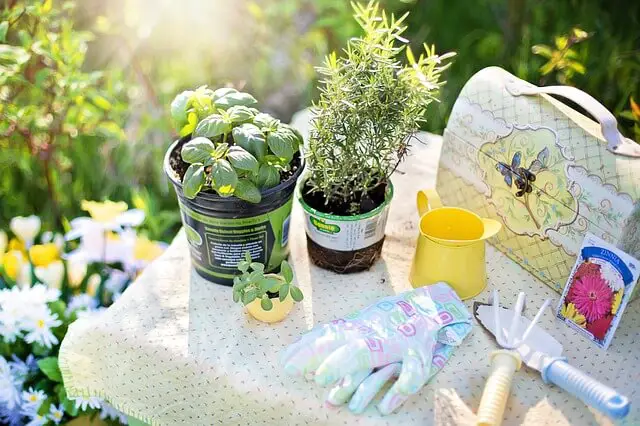 10. Hose and Sprayer
For watering your garden, there is nothing more than a hose and sprayer. It comes in several materials like vinyl, rubber, etc. Its lengths are usually 25, 50, or 75 ft. And it comes out traditionally colored green or black. However, you can depend on your thumb. 
11. Garden Knife
Garden knife is perfect for cutting and trimming plants. It makes a handy tool for beginners. The Hori Hori knife is popular with gardeners. This tool acts as not only a knife but also a digging equipment saw. Few gardeners use it as a weeder.
12. Watering Can
They are available in 2 basic types of watering cans. Those are plastic and metal. It comes with various styles, sizes, colors, and nozzle options. Plastic cans are lighter than metal but do not last as long. The handle allows you to carry a full can easily.
13. Wheelbarrow
There is nothing like a wheelbarrow for making a job more comfortable for the gardener. You can carry with it the soil, firewood, compost, and more. And also used it to transport your instrument around the plant roots before the planting. If you are working with bulky loads, get the steel bin more than poly. A standard wheelbarrow is suitable for most uses. 
Get Rid of Your Tools from Dirt and Rust 
The moisture contained can lead to rust. Also, dirt can be the leading cause of cutting the edges to become dull and low effective. When you use a tool, take a few moments to get rid of any dirt. Then, clean the due grime. Using penetrating oil and a soft rag, you can easily do the job. Dirt can also be washed with water. After using water, ensure to dry it carefully. 
Keep Gardening Tools Sharpened
Using sharp tools makes each gardening job easier. That's because it is vital to sharpen the blades on your shovels, pruners, and other digging and cutting tools. To sharpen, easily file the cutting blades in longer and sweeping strokes. Ensure about maintaining the proper sharpening for your tool.
Most Essential Tools for Basic Gardening
1. Gardening gloves
2. Pruning shears
3. Hand trowel
4. Garden rake
5. Watering can
6. Garden hose
7. Shovel
8. Hoe
9. Gardening fork
10. Wheelbarrow
How Do I Choose the Right Gardening Tools
1. Consider your needs: Think about what type of gardening you plan to do and the size of your garden. This will help you decide which tools are necessary.
2. Research the tools: Look online or in gardening magazines for reviews of different gardening tools. This will give you an idea of which ones are best for your needs.
3. Look for quality: When shopping for gardening tools, make sure to look for ones that are made from high-quality materials and are designed for durability.
4. Think about comfort: Consider how comfortable the tool is to use, as this will make gardening more enjoyable.
5. Set a budget: Once you've decided on the tools you need, set a budget for your purchase. This will help you stay within your means.
Final Thought
Give attention to the material of your hand tools. They should have an ergonomic grip and be comfortable to use. Tools bodies should be preferably made of stainless steel. It will make your gardening experience better. The maintenance of your equipment is easier. 
If you would like to take gardening tools online, make sure to know about the return policy. Store all the accessories properly. Long-handled tools are hung fairly on a peg rack. That will protect edges from dullness. In a garden bag, you can store the short-handled tools. It is easier to travel and can be kept in a gardening apron.
Related Posts: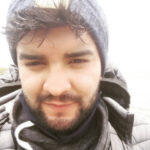 Hi, I am Eric Devin and I am a professional interior architect. Since childhood, I've always enjoyed DIY projects! And, I have loved to solve simple household problems using essential tools and equipment. I have also acquired a lot of information about basic household tools settings by working with contractors.