As we know, the right tools and the right skills always act as a ready reference to produce the best result when we are to deal with any kind of jobs related to detection of the problems and solutions. The Mechanical field of work is one of them which is a little bit complex. But, the hope is that this area of work is not at all overwhelming when there is a professional mechanic ready beforehand with his apparatus and know-how. 
Another aspect is that a constant research and upgradation has been taking place of the various kinds of devices or the machines in the power tool industry since the evolution of industrial advancement in the modern era. Manufacturers have been trying hard for years to produce an upgraded version of the machines to address our wide range of requirements and its application in our real life situation.
Therefore, with the ongoing changes and modifications in the technology world, the mechanics also have been getting their must-have tool-box upgraded with specialty tools which are compatible to work with the modern devices for various complicated mechanical solutions. There are different kinds of must-have tools available in the market. But the must-have mechanic specialty tools listed below have no alternative but to keep in collection who particularly work at wood and metal shops, construction sites, automotive shops and welding stations etc. 
Therefore, today I have tried to design this article with the compilation of the must-have mechanic specialty tools to take you to go through to learn about updated information and technology. And this would help you work out your own mechanical problems and solutions to satisfy your clients' expectations.   
Ratchet Extender
Ratchet extenders mainly function to constrict or release bolts of the engine box. In some cases when standard ratchet fails to fix this problem, and even more alarmingly, it may cause damage to your other engine units, ratchet effortlessly repairs such types of problems ensuring high quality. It helps you fasten your ratchet on one end and cuff socket on the other. You can access any bolt in constricted areas as well while working with various types of bolts. 
Nut Splitter
When you are struggling with removing extremely constricted nuts from screws or studs, nut splitter can do this job smoothly without ruining any cord. It can separate the nut and eject it from the bolt or stud. It is one of the featured tools for every mechanic to have in their collection. 
See Also: Hole Saws for Cutting Thick Metal & Wood
Oil Filter Wrench
Oil filter wrench is a tool for removing spin-on type oil filters. The key function of this tool is to remove crusts being deposited in the engine oil unit over time. Every vehicle mechanic or vehicle owner should have this in their must-have tool collection. There are different types of oil filter wrench like chain type oil filter wrench, strap-type oil filter wrench, socket type oil filter wrench. 
Screw Pitch Gauge
Screw pitch gauge, also known as thread gauge, is used for measuring pitch or lead of a screw thread. It is designed to check the pitch of the thread by matching the strips with the spikes of any work-piece. This tool helps quickly identify the correct bolt for an application.  
Spark Plug Pliers
Spark plug pliers combine with a padded jaw that mainly secures spark plug boots and wires from harms. Its plastic grips are designed to prevent shock. You can have a secure grip by simply sliding the jaw on the top part of the spark plug boot and camping down with this tool. The spark plug can be detached from the engine by simply twisting and pulling them. It won't split your spark plug boot as all the energy is moved to the robust metal clip in the boot.
Read more: Tools for Cutting Drywall
Slide Hammer
Slide hammer is a tool that attaches to an object needing to be pulled and transmits an impact force to the object without striking the object itself. This tool characteristically consists of a long metal shaft with an attachment point at one end, a heavyweight that can slide along the shaft, and stop for the weight to impact on the end opposite the attachment point.
It can be connected to objects in many ways including screw thread, knobs etc. This tool is usually used in automotive repair to pull dents, eliminate bearings, or other parts and strike objects which are inaccessible. This tool is also used to remove motorized parts, particularly for stripping down a rundown vehicle.  
Floor Jack
The main function of the floor jack is to lift heavyweight off the ground during repair or maintenance. It's mainly used to lift vehicles or heavy parts of the vehicle off the earth during repair or maintenance. There are two types of floor jack, one is mechanical and other is hydraulic. A simple floor jack uses screw thread for lifting heavyweight vehicles or parts. 
Hydraulic Gear Puller
Hydraulic gear puller is one of the specialty must-have tools which helps in removing most firm gears, flywheels or pulleys easily in no time. It is designed for bearing removal from heavy equipment. It is also known as hydraulic pulling jaws or hydraulic puller gripper.
It is combined with two or three legs that ring around the back or inside of the parts and its forcing screw centres up against the end of the shaft. It's made of heavy duty steel with adjustable jaws which is perfect for interior and exterior pulling. It is one of the specialty tools to professionally function for garage, machine, agriculture or industrial set up.  
Read more: Engo Winches Review (Top 6 Models)
Magnetized Belt Clip
This smart tool helps gather all scattered parts together while you work in the garage. While you are busy with your repairing tasks, parts usually remain scattered all over the garage which is difficult to gather them back in one place to work. This tool is designed with a magnetized belt-clip to hold all small parts in its body and make your life easy to work smartly in a garage or other working sites.  
Ratchets and Sockets
This tool kit comes with ratchets and sockets as they are vital for each other. The specification is mainly 1/4 inches, 3/8 inches or 1/2 inches ratchets along with matching socket sets which makes this tool kit. It is also known as a socket wrench which allows you to turn a nut or bolt without relocating the tool on the clasp and turning in full circle. 
Locking Chain Clump
This tool is basically designed to hold and lock any shape or size workpiece, especially ideal for awkward shape pieces. It's manufactured of high-grade heat-treated alloy steel for maximum toughness and resilience. Its classic trigger release is designed to provide optimum locking force. It is commonly used in wood and metal shops, construction sites and welding stations as well. It allows locking clamps on surfaces and objects of verifying dimensions which other gripping tools can't serve. 
Carbide-tipped Scriber
This is one of the unique tools to disassemble or assemble parts. It allows to mark each workpiece at the time of disassembling complex components to reassemble them with minimum time. It is designed to score various types of metal surfaces effortlessly. Also, it offers to write numbers or score orientation marks as you confiscate the parts. 
Final Notes
I hope the list of must-have specialty mechanic tools would help you optimize your set of tool boxes aligned with your mechanical jobs with clear understanding. This list has been carefully prepared so that the tools you frequently need in your workplace are not missed out from the list. I also talked about the required skills that you must have to develop so that you become able to use those tools properly to produce the best results and can prevent any kind of damage to your precious workpiece as well. 
If you have read this article, I would love to hear from you. Your feedback and comments are always appreciated to improve our client service. As usual, always wear your safety equipment while working with the tools to prevent workplace hazards and injuries.      
Related Posts: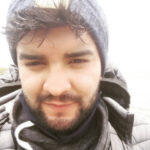 Hi, I am Eric Devin and I am a professional interior architect. Since childhood, I've always enjoyed DIY projects! And, I have loved to solve simple household problems using essential tools and equipment. I have also acquired a lot of information about basic household tools settings by working with contractors.