Published on: March 6, 2022
Written by Camila Avery / Fact-checked by David Rowan
This article may contain affiliate links, which means if you make a purchase following our links won't cost you extra, but we may earn a commission. Learn more
If you've ever tasted fresh pasta, you won't go for any store-bought pasta. Because fresh pasta is different and tastier than dry store-bought pasta. But it is tough and time-consuming to make pasta completely by hand.
In this case, a pasta machine is an effective device that you need to make fresh pasta at your home. The pasta roller lets you roll out the sheet of pasta in your wanted width.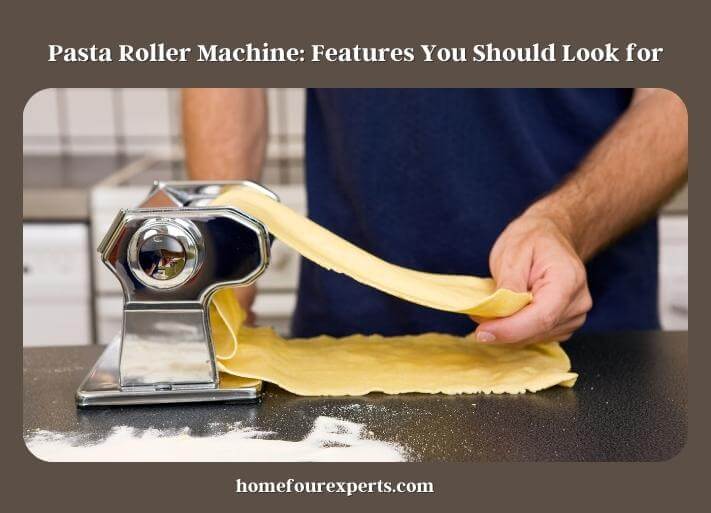 Pasta machines usually come with a metal body which is essential for long-lasting. It also has the option to add an additional attachment so that you can enjoy various tastes. The pasta roller can make delicious pasta if you've ever tested it, believe me!
Today I've tried to introduce you to the 5 best pasta rolling machines and some features of a good quality machine. This guideline helped many of my friends to select their desired pasta machine. Hope it will work for you too!
How to Choose a Pasta Roller Machine
It'll be better if you look for those features in the machine you are going to buy.
Type of Machine
First, you need to determine what type of machine you need! Is it a hand-crank pasta machine or an automatic electric machine?
Hand-crank machines can make nice pasta and cost less but they are time-consuming. On the other hand, automatic pasta machines can save you time as they perform all the mixing, kneading, and making of the pasta.
Attachments
Most of the basic rollers make flattened sheets from dough with which you can make lasagna or put them into a slicer to make spaghetti or fettuccine.
But if you want to make more shapes of pasta look for a brand that has extra accessories with them.
Durability
Generally, pasta makers made of stainless steel work great and last for a long time. But machines made from a combination of plastic and metal also work great.
You just need to check the previous customer's opinion about durability before buying.
Price
The price of a pasta roller depends mainly on its type and material. A hand-cranked machine cost less than an automatic roller.
Though a good quality machine may cost a bit more you don't need to spend too much money to buy one.
Read More: Manual Meat Grinders
Manual vs. Automatic Pasta Roller
Both manual and automatic pasta makers can give you nicely made pasta each time. But there are a few differences between them before buying one.
You can have ultimate control over the finished products by using a manual pasta maker. But an automated pasta machine does all the tasks by itself.
By using a manual roller you'll get lasagna sheets, spaghetti, fettuccine, and tagliolini. Whereas you can make any shape like penne or macaroni by using an automatic roller.
You can also knead the dough for biscuits, pizza, or cakes with an automatic machine which is not possible with a manual one.
Making pasta with a manual roller is more time-consuming than an automatic machine.
Manual pasta makers are cheaper than automatic pasta makers.
An automatic pasta maker is much easier to clean than a manual one.
Our Recommended Pasta Roller Machine Reviews & Important Features
1. Marcato Atlas Pasta Machine
It can make 3 shapes of pasta;
It can roll dough up to 150 mm;
You can attach 12 pasta-cutting accessories easily with this;
World-famous Marcato's Atlas Pasta machine is great for rolling and cutting pasta dough at your home and making the original Italian traditional pasta. 
Homemade fresh authentic pasta tasted better than any other. And it'll teach you how easier making tasty pasta is. It has easy control of adjustment that ensures the dough homemade pasta has a consistent texture, taste & cook time.
This pasta rolling machine has 10 different thickness settings with a quick choice. You can adjust between 0.6 mm to 4.8 mm and can roll dough up to 150 mm. You can make 3 shapes of pasta with this good pasta machine.
They are- Fettuccine, Tagliolini and Lasagne. The Atlas pasta-making machine is made in Italy and made with stainless steel. You can easily clean it with a dry brush or cloth after use. You also can buy the accessories for this machine separately.
What we liked
Able to make pasta in 3 different shapes;
Has too thick cutting range (0.6-4.8 mm);
Made with stainless steel;
Easy to clean;
Facility to add accessories;
Made by a world-famous company;
What we didn't like
The minimum thickness should be less;
---
2. Kitchenaid KPRA Pasta Roller and Cutter
It is a stainless steel set;
It can be attached to the multipurpose attached hub;
It includes a cleaning brush & toothpicks;
With the Kitchenaid KPRA Pasta Making roller machine, you can bring the taste of fresh pasta into your house. It has an additional Kitchenaid stand mixer attachment feature with which you'll get more facility. It also has the 3 shapes cutting ability; you can cut into thick noodles along with square shapes. It can be cut into Fettuccine, Tagliolini, and Lasagne-shaped pasta for you. This device holds a spaghetti & fettuccine cutter and pasta roller. It has been made of metal including toothpicks and wooden cleaning brushes.
If you have a passion for preparing perfect pasta or trying to make your own fettuccine, along with linguine or delectable lasagna noodles with this awesome pasta-making set, then it can be fitted with all kinds of KitchenAid stand mixers. You can just prepare pasta dough and form this into very small rectangle sizes with the attachments set. It can make delicious linguine, fettuccine, uniform lasagna noodles, or angel hair pasta.
The pasta can surely be enjoyed frozen, dried, or fresh for later. It contains cooking tips, recipes, and complete directions, though cleaning the attachments set can be a little bit of a challenge. Because you can't wash it in water. It's made in Italy by a well-known brand. So, this machine can satisfy you easily.
What we liked
It's Compatible with any kind of KitchenAid Stand Mixer;
The Attachment can measure approximately 9 by 3 inches;
It includes a linguine fine cutter, fettuccine cutter, and pasta roller;
Can be cleaned with a wooden brush & toothpicks;
It can make spaghetti & fettuccine noodles;
What we didn't like
Uncomfortable with water;
---
3. KitchenAid KSMPRA 3-Piece Pasta Roller & Cutter Attachment Set
It has 8 thickness settings;
It contains 3 different cutters;
It has a smooth pasta rolling ability;
The KitchenAid KSMPRA 3-Piece Pasta Roller & Cutter Attachment Set is powered by the KitchenAid Stand Mixer. The great 3-Piece Pasta Roller & Cutter Set can quickly make delicious fresh pasta very easily. It comes with a Pasta Roller, spaghetti cutter, and fettuccine cutter.
This item is made in Italy by a well-known brand worldwide with stainless steel. For everything that you want to make with this machine, it will do for you. It is a long-lasting machine because of its metal body material. You also can attach additional best Kitchenaid pasta attachments for better performance and different kinds of tastes.
What we liked
It can be fitted with all kinds of household Kitchenaid stand mixers;
Stainless steel roller can produce a smooth roll;
The roller can roll 6 inches sheets into classic noodles;
Its fettuccine cutter can cut the sheets into fettuccine noodles;
Contains 3 different types of cutters;
It comes with cleaning tools;
What we didn't like
---
Read More: Automatic Pasta Maker – Featuring & Compared
4. Imperia Pasta Machine with Easy Lock & Wood Grip Handle
It has a solid steel body and wooden handle;
It is well-built and long-lasting;
It can make the traditional freshest pasta;
The Imperia Pasta Roller machine has become the top homemade pasta maker very quickly for some great reasons. 
This item's well-built, long-lasting, and can make an absolute piece of cake. It can easily make the tasty and most delicious pasta you ever tasted, seriously! Some customers speak even better than what you find in famous Italian restaurants.
The Imperia SP150 heavy-duty pasta machine is not only just a machine of great beauty but also it's an object of supreme practicality. You can adjust the thickness in various sizes to make the pasta tastier. This Imperia SP150 is made with solid stainless steel and a wooden cranking handle.
This is manufactured by Italian high-end manufacturing and Craftsmanship Company. Whether you want to make farfalle, fettuccine, or conchiglie with this Imperia SP150 pasta maker, you'll find the right model and the right attachment that you really need.
What we liked
Easy lock adjustment dial;
Contains a 6 inches wide roller;
Has a wood grip handle for easy control;
Additional attachments can make various shapes of noodles;
Great double cutter head which can make thicker noodles;
Has a heavy-duty performance;
What we didn't like
Can be damaged if get water;
---
5. Cofun Stainless Steel Pasta Roller Machine
Material: 304 stainless steel;
Weight: 5 pounds;
Multifunction pasta maker set.
The Kofun pasta roller machine is made of stainless steel and anodized aluminum which makes the machine long-lasting. This machine can make delicious pasta with an easily adjustable setting.
This machine allows you to make great pasta with different shapes and thicknesses. It can make 2 shapes of pasta- tagliatelle and linguine. It can cut the pasta into 8 different shapes. 
Whenever you add some attachment to this machine, then it will serve you better performance.
You can clean it up after every use with kitchen paper. But it is not waterproof, so there is no option to wash it with water. You can use wooden cleaning brushes to clean this machine. 
Before cleaning the internal parts, you have to remove the plastic protectors and don't use knives or clothes for the internal parts. You may use several drops of olive oil at the last portion of the roller.
What we liked
Fits all KitchenAid stand mixers;
Stainless steel construction;
8 thickness settings;
Efficient and convenient;
Easy to clean.
What we didn't like
---
6. CucinaPro 190 Pasta Maker Machine
It is an exclusive, elegant, and easy to use;
It can make fresh safe and clean pasta noodles;
This machine has aluminum cutters whereas Imperia.
Imperia is another Italian-brought into the world manual pasta creator. Along these lines, in case you're determined to get yourself a pasta producer made by one of Italy's notable brands, however, you are working with a to some degree strict spending plan, this may be the ideal decision for you!
Despite the fact that it doesn't flaunt noteworthy rundown embellishments, it is as yet appropriate for making many various kinds of pasta – from lasagna to spaghetti, fettuccine, and farfalle. The mystery is in changing not just the thickness however width, also.
In case you're new to the entire make-your-own-pasta thing, you are going to cherish the formula book it accompanies. It'll make growing your pasta collection much simpler!
What we liked
It can make three types;
Reasonably priced;
Accompanies a pasta formula book;
Pick between 6 different thickness levels
What we didn't like
---
FAQs
To What Extent Does Homemade Pasta Last?
Natively constructed pasta can be put away in the cooler for 1 or 2 days or solidified for 2 to 3 months. Handcrafted pasta can likewise be permitted to dry altogether and afterward put in a plastic sack or impermeable holder. The period of time it will take to dry will shift contingent upon the sort of pasta and its size, shape, and thickness.
For What Reason is 00 Flour Better for Pasta?
The names 00 and 0 Flour allude to explicitly Italian processed flour that is utilized for pasta making. It's like unbleached generally useful/plain flour, which is a blend of hard and delicate wheat, and however better, it makes a batter that is silkier and keeps up a chewiness when the pasta is cooked.
Would you be Able to Wash a Pasta Maker?
During use, keep the scrubbers underneath the smooth rollers clean with material paper. Never wash the pasta machine with water or in the dishwasher. To clean the machine after use,  wooden pole. or utilize a brush.
Is It Safe to Dry Egg Pasta?
Slim sheets of crisp pasta dry rapidly enough that hurtful microscopic organisms don't have the opportunity to get built up, leaving the noodles as protected as beans, hamburger jerky, or other well-dried nourishments. For whatever length of time that the pasta is completely dried and put away in impenetrable bundling, it's safe for quite a long time.
How Do I Clean My Pasta Roller Machine?
Before cleaning your pasta roller machine, make sure that it is unplugged and cooled down. Use a damp cloth to wipe off any dough residue left on the rollers and in the feeding area. Use a brush to gently remove any dough stuck in the crevices. If you have a removable roller, take it off and clean it with a damp cloth. After cleaning, dry the rollers and feeding area with a clean cloth. Make sure the machine is completely dry before plugging it in and using it again.
How Much Pasta Can I Make With a Pasta Roller Machine?
A pasta roller machine will allow you to make up to 4-5 servings of pasta at a time. This will depend on the size and thickness of your pasta strands. Some machines can produce up to 8-10 servings of pasta at a time.
Final Verdict
The popularity of homemade pasta has increased a lot these years as people are getting more health conscious. Besides, homemade food has its own appeal to everyone. You can make them manually or by using a pasta maker.
But if you are buying a pasta roller for the first time you may have lots of questions in your mind. I've tried to answer basic queries about pasta rollers in this guide. So that you can easily select a nice machine and enjoy it with your family.
No matter what type of pasta maker you buy, it'll take time to make the perfect pasta. Once you reach the perfection level by error and trial method, you can enjoy tasty and delicious pasta whenever you want.
If you have any other query I forget to mention here, feel free to contact me.
Relevant Resources: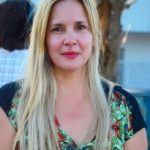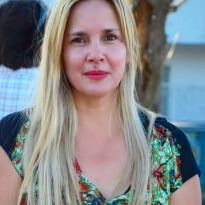 Guys, I am Camila Avery and I love to help my mom to do indoor & outdoor activities. As a lady, I have passed my time on gardening, home improvement, and personal or self-care. I have acquired some degrees in outdoor recreation, beauty, and hair care. It is not easy to work with top-level professional beauty experts. But, I got that opportunity and experimented with different hair extensions, hair colors, and cuts.