We see lots of professional video makers around us but how many of them are successful? All professionals are not successful. Successful professionals are so organized that's why we call them successful professionals. Either in video making or any other sector if we do not pay attention to making things organized then it is not possible to claim we are successful.
Want to build a career as a vlogger. Then know the details about how to set up a camera for vlogging so that you can set your camera in the right place.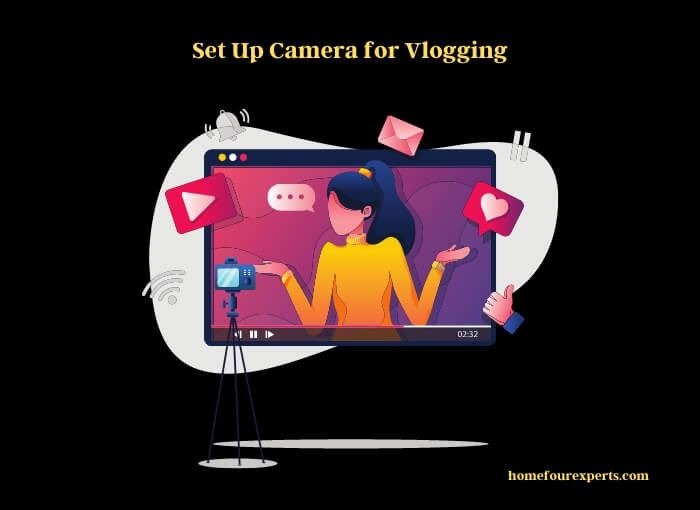 Like this way to make high-quality videos that represent our success, we need the proper camera setup. Especially for youtube channels, either we make videos on product marketing or for vlogging we should pay extra attention to the camera setup.
Beside good contents, we also need the best camera setup. Because both the contents and camera setups are complementary for each other. If we have good content to add in our vlog but our camera quality is poor then it's miserable for achieving the goal.
Now that we know how important it Is to have a good camera setup, here we will know how to set up the camera for vlogging.
Select a Perfect Camera
All cameras are not perfect for vlogging. Selecting a camera for vlogging depends on the type of contents or videos you want to make. For instance, if we want to shoot a video of our skating holding a Canon Mark iii, then how people will be looking at us. Forget the people, will it be comfortable for us to do both skating and shooting while holding this professional DSLR?
So, to make the videos perfect we need to select the perfect vlogging camera. If we are doing the vlog on sports content then we should definitely choose GoPro camera which is specially created for capturing actionable contents. If the vlog is about lifestyle sharing then we should select a digital compact camera.
We see most of the successful youtube vloggers using DSLR to shoot the videos. But they only use DSLR when they shoot vlogging videos inside their home. Obviously, a DSLR has good image and video quality but it's not perfect for every place.
Always choose a lightweight camera for vlogging if you are shooting video outside. Most of the time for video shooting we need to hold the camera. Holding A DSLR is not a good choice as it is heavy. So a Digital compact camera would be the best option. Because these are light in weight.
When you are buying a vlogging camera make sure the camera has a front-facing display. This will help us to see whether the framing is perfect or not during the video shoot. Now, most Digital compact cameras are coming with flip screens. With this flip screen, we can shoot any side video without turning the camera.
Best Settings to Use When Shooting a Vlog
The best settings to use when shooting a vlog depend on the type of vlogging you are doing, the environment you are shooting in, and the equipment you are using. Generally, it is best to use natural lighting, wide-angle lenses, and a medium-high shutter speed. For sound, use an external microphone with a windscreen and set the gain correctly. Additionally, use a tripod to stabilize the footage and set your camera to a flat picture profile. Finally, make sure your camera is in manual mode and adjust your shutter speed, aperture, ISO, and white balance to the correct settings.
Best Frame My Vlog Shots to Create a Visually Appealing Video
1. Use a tripod to keep your shots steady and in focus.
2. Choose an interesting background that complements your subject and enhances the visual impact of your video.
3. Use the rule of thirds when composing your shots. Place your subject off-center and avoid having them at the very center of the frame.
4. Use a wide-angle lens to capture more of the environment and tell a more complete story.
5. Avoid zooming in and out too often; instead, move the camera closer or farther away from the subject.
6. Take advantage of natural lighting and avoid shooting in direct sunlight, as it can create harsh shadows.
7. Utilize different angles and perspectives to keep the shots interesting.
8. Make sure all of your shots are properly exposed and in focus.
9. Get close to the action and don't be afraid to get creative with your shots.
10. Consider using tracking shots or drones to add a unique visual element to your vlog.
Ensure the Proper Lighting
The lighting plays a great role when we make videos. When shooting videos for your vlog make sure you have got the proper lighting. Especially when making videos in low light we should pay extra attention to lighting. For home video shooting you should keep the lights on. We can also control the lighting from our camera setting. To get this feature make sure the camera has the light optimizing option while purchasing it.
Some people use an external LED light on their camera that makes the face clear while shooting videos for the vlog. If you make videos in low light it will create a noise in the video. So, whether you are making videos inside or outside of the home make sure the lighting setup is perfect.
Check the Sound Quality
All cameras have their built-in microphone system. But all of them are not good at capturing the sound. When you want to purchase a camera make sure the microphone input is on the front side like a mobile. Some vloggers also use an external microphone with the camera to get a good sound recording. So, you can select an additional microphone if you see the built-in microphone is not good.
Avoid the Shaky Video
The worst thing while making a video for vlogging is the shaky video. An optical image stabilization system can help you to get rid of this problem. Most of the cameras have this option to make the stabilized video. Though we can stabilize the video by video editing software, the process doesn't solve the problem at all. So, we should select this option while shooting action videos.
To make the videos stabilized some people use selfie sticks but all selfie sticks are not good to solve the problem. Even some selfie sticks make the video shakier. So, my recommendation is to use a Handheld Gimbal For recording action videos.
So, these four essential factors make the proper camera setup for vlogging. For high resolution and More ISO, you can choose a high-quality camera which is expensive and up to you. Make sure the camera offers at least 720p image quality. And for recording video with a DSLR use a prime lens to get the wider frame.
You Might Also Like: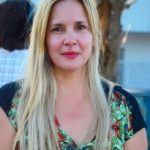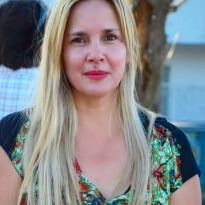 Guys, I am Camila Avery and I love to help my mom to do indoor & outdoor activities. As a lady, I have passed my time on gardening, home improvement, and personal or self-care. I have acquired some degrees in outdoor recreation, beauty, and hair care. It is not easy to work with top-level professional beauty experts. But, I got that opportunity and experimented with different hair extensions, hair colors, and cuts.