Published on: May 27, 2022
Written by David Rowan / Fact-checked by David Rowan
If you own a vehicle and want to have a garage sufficient for performing most of the work of your car, you need some tools to help you. These essential tools support you to handle the basic maintenance of your vehicle. Thus you can save some money too.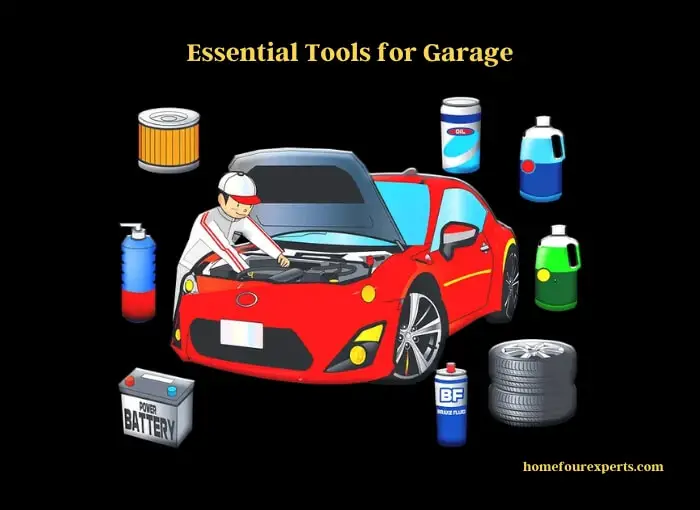 Here in this article, you'll find some tools that are a must for your garage. Without these, it will be really tough for you to handle your vehicle. Please take a look and make sure that you have these tools in your garage. 
Top Ten Essential Tools for a Garage
1. Torque Wrench
​A vehicle has many nuts and bolts all over its body. So, in the case of almost all the maintenance types, you'll need to open a number of nuts and bolts and put those again in their places. Without a torque wrench, this is tough.
When you have a torque wrench that allows you to work with the nuts and bolts quickly, you'll see that the tasks will be easier. That's why having a set of torque wrenches is very important for working at the garage.
2. Floor Jacks or Jack Stands
​While working on the wheels or reaching for the brakes, you need to lift up the car a little bit from the ground. In that case, floor jacks hold the car so that you can easily take out the wheels. Jack stands also do the same. So, you can choose one.
It is not a good thing to leave the car on the brake discs after removing the wheel. Leave the duty of holding the car on these tools and work with the wheels when needed. You can also work underneath the vehicle while these tools hold it up.
3. Plastic Welder for Cars
​In your vehicle, you'll see the presence of a good amount of plastic. When these parts are somehow broken or damaged, you can easily fix them if you have a plastic welder for cars. It is easy to use this tool. 
Using a plastic welder is not a tough task. You can do it easily. So, why run to the mechanic for welding the broken plastic of your car? Have a plastic welder at your garage and fix it by yourself.
4. Bench Vise
​A bench vise works as a third hand. No matter if you have a personal garage or a vehicle workshop, at least one bench vise is necessary for your regular tasks. It helps you by holding the thing on which you are working. While it holds the workpiece, you can control the tools with both hands.
So, have a bench vise installed in your garage workshop and you'll instantly get a helping hand there for you.
5. Air Compressor
​An air compressor is another tool that you must have in your garage workshop. Besides just inflating tires, an air compressor can help in many other tasks of a garage. High-pressure cleaning is one of those. Besides, it helps to dry up different parts when needed. It also supports running different air tools.
For your comfort, you can buy a portable air compressor. If you have one of these, you'll see how many ways it helps you in your tasks.
6. Multi-Meter
​A multimeter is a necessary tool for your garage if you are working with the electrical circuits of your car. It helps you to get the voltage, current, and resistance. As a result, you'll be aware of the electric condition, open or short circuits, etc. of your car. Thus you can save your vehicle from any electrical damage if you can spot the problems with the help of a multimeter.
7. Extension Bar
​In your vehicle, you'll always find some nuts or bolts installed in a place that is tough to reach. In that case, an extension bar is always there to help you, if you have one in your garage. Attaching the extension bar with the wrenches, you can easily reach the tough nuts and bolts.
So, if you need some comfort in the case of reaching tough places, add an extension bar to the list of tools in your garage.
8. Spark Plug Pliers
​Don't ruin your spark plugs just like others. There are spark plug pliers specially made for spark plugs. These come with padded jaws. As a result, it ensures a firm grip on the spark plugs without ruining those. These pliers don't tear the plugs or leave scars on them.
So, if you care about the spark plugs of your vehicle, one of these pliers is a must for your garage. Safe handling of the parts allows you to get service for a long time.
9. Needle Scaler
This is a very important tool if you want to remove rust or paint from a part of your car. This air tool fights rust and removes those from your vehicle. It is very easy to operate and you can power it with the air compressor you have in your garage. It also helps you to remove tough dust that is stuck for a long time.
At the time of using this tool, please use safety gadgets so that the kicked dust and debris don't harm you.
10. Tools That Ensure a Nice Workplace
​There are some tools that are not directly related to maintaining vehicles but are needed to ensure a good workplace. For example- adequate light, cleaning tools, fire extinguisher, first aid kit, proper storage, etc.
Having a great workplace helps you to focus on the work properly. That's why these supporting tools are also needed in your garage.
How Can I Keep My Tools Organized in the Garage
Here are a few ways to keep your tools organized in the garage:
Use tool storage systems: There are many different types of tool storage systems available, such as pegboards, tool chests, and tool cabinets. These systems can help you keep your tools organized and easily accessible.
Label everything: Label your tools and storage systems so you know where everything belongs. This will make it easier to put things away and find them later.
Sort by category: Sort your tools by category, such as hand tools, power tools, and gardening tools. This will make it easier to find what you need and keep things organized.
Use clear storage containers: Use clear storage containers to keep small parts and hardware organized. This way you can see what is inside the container without opening it
Hanging tools: You can also hang some of your tools, such as hammers, pliers and wrenches, on a pegboard or wall-mounted tool rack
By following these tips, you can keep your garage organized and make it easier to find the tools you need when you need them.
Final Verdict
If you are looking for a perfectly arranged garage, you'll need many more tools. Automotive vehicles have a lot of complex problems, so the number of tools is also huge. But the tools stated above are basics that you must have. Otherwise, you have to go to the mechanic again and again with many simple maintenance problems. 
You Might Also Like: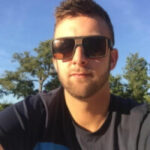 Hello, I am David Rowan. I am a professional contractor with 10 years of experience in home building, different tools used, construction, home remodeling, and other home improvement work. I have already built many custom homes and continued to do several woodworking projects along with how to deal with all categories of tools.