Imagine you've organized a party with your friends, family or colleague to celebrate the most precious achievement of your life. Everyone is enjoying it and your special drink is about to be famous.
At this moment you found that you are running out of ice!!
This is really terrible!
To avoid this type of awkward situation you can get a perfect ice maker, which can save your day!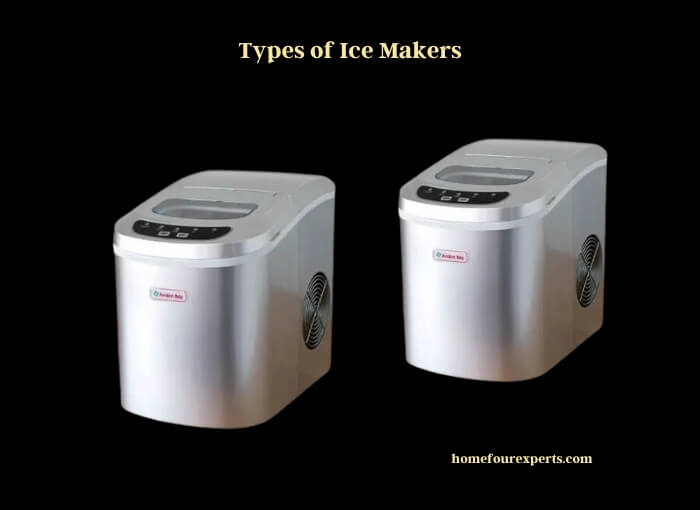 But you can't pick any ice machine randomly!
Before going to buy, you need to know well about the ice machine and the most important features you should look for.
If you have a proper idea about different types of ice machines and their features, it would be very easy and simple for you to get the best one.
So, to help you with that I've discussed various types of ice machines and the factors that help you to get the most durable ice maker.
Ice Maker
An ice maker is the type of electric motor which has a cooling unit, a heating unit and an ice tray.
It also needs the supply of clean water to make the ice. You can have an ice maker that has a connection to the water line and you can fill up the ice maker with water.
The water is pumped in the ice tray and when the water reaches the proper level, the cooling unit starts working.
You'll find built-in thermostats in all ice makers, so it can turn on and off automatically.
After freezing the water in the ice tray, the heating unit becomes active. It heats- up the base of the ice tray to separate the cubes from the tray.
Types of Ice Maker
Before buying an ice maker you must know about the different types of ice makers available in the market. If you know them well you can easily choose the right one for you.
Modular Ice Makers
These types of ice makers are good for making ice in large volumes. It can make up to 1000lbs of ice in a day. They are largely used in hotels and restaurants.
Modular ice machine needs a dedicated water supply to have fresh water.
If you've decided to buy a modular ice maker, you need to look for two main features they are- the maximum ice production capability and the speed of its ice production.
I wouldn't recommend this machine for home use unless you frequently organize parties at your home.
Undercounter Ice Makers
These types of ice makers are designed to set under your kitchen or bar counter. Undercounter machines are pretty much expensive & high capacity.
They can make 300 to 400 lbs of ice in a day.
To connect with the water source under the counter machine needs a line.
If you are a person who throws parties regularly with a lot of friends and family, it can be the perfect choice for you.
Countertop Ice Makers
Countertop ice makers are usually small sized. It can produce 20- 80 lbs of ice in a day.
They are very suitable for regular home use.
You can get a countertop at a reasonable price.
Portable Ice Makers
If you want an ice maker which you can move outside the kitchen, it is the best choice for you.
They are small and you can set them anywhere you want.
Portable makers produce the minimum quantity of ice up to 60 lbs.
They are perfect for outing or camping.
By having a portable ice maker, you don't need to be worried about the space as you can store them anywhere after using them.
Personal Ice Makers
It is the subset of the portable ice maker.
Personal ice machines are handheld and rechargeable. They are ideal for boating, camping and traveling where you need ice only for two people.
Built-in Ice Makers
Built in ice maker is the combination of undercounter and countertop ice maker. If you own a high-end kitchen, you can install a built-in machine.
Like undercounter, it is also designed to fit under the bar or kitchen counter.
This type of ice maker can make 20- 30 lbs ice a day. They have refrigerator ice storage so it can store the ice and keep them cold.
How to Choose the Right One for You
You need to consider many things while buying an ice maker.
The type of ice is the first and most important thing you need to think about before buying the ice maker. But besides that, there are many factors you should consider for selecting the best ice maker for you.
Here I've discussed some most important features that'll help you to choose the right one.
Size
If you're buying the ice machine for your home use at the kitchen or bar, get the precise measurement of the space you're going to place it.
After getting the measurement, you're ready to select the ice machine. But you need to remember that the machine should be a little bit smaller than the place you place it. Because the machine needs minimum space for oxygen circulation.
Amount of Ice You Need to Produce
Another thing you should consider choosing the best ice machine is the amount of ice you need.
Are you going to make ice only for yourself or to serve a big party!
If you want this for yourself, you can pick a small one. B if you're going to use it for a big party, go for the big size.
In other words, check the ice producing capacity of the machine before purchasing one. That means, how much ice the machine can produce per day and how fast it can produce ice.
Style
Now choose the style you want to buy. Stainless steel designs are suitable for most kitchens. They are available in black/ white/ silver color.
They come in two basic styles- boxy and smooth.
You can place the box one under the cabinet, but the fluid ones are meant for countertops.
Simplicity
The next thing you need to look for is the operation process of the machine. Means, the machine must be easy to install, operate and clean.
It would be more convenient if it has a timer and the option to select the size of the ice.
Longevity
You may not want your ice maker to break down after using it a couple of times or in a few weeks.  It must work for a long period of time.
After researching the best quality ice makers, I've found that there is a strong correlation between durable machines and quality customer support.
If the machine is cheap, it tends to break down fast and you'll have the worst support from the supplier. But if you spend a little bit extra money, you can have a good product with great customer support.
And we all know that a good quality ice maker will last long without any kind of heavy maintenance. All you need to do is maintain it regularly.
Water Recycling
After making ice, the ice makers never store the unused ice in freezing temperature. The unused ice melted and in older ice makers the melted ice water remained there which became the cause of the damage.
But in modern models, they included the recycling process in ice machines. Which takes the melted water back into the system. So you don't need to drain the melted water or refill the maker.
So before buying, check the model including the water recycling process. It'll save your time and water.
Ice Type and Size
The ice maker you're going to buy must have the option to make different types and sizes of ice like- cube, crescent, nugget, crushed, clear cube, gourmet or sonic ice.
Check the type of ice that the machine creates. If it makes soft ice, the ice will melt faster and it will produce more ice.
Water Source
The most important feature you need to look for is the water source. If you get a heavy-duty, built-in ice machine, you need to connect it with a water source. They have filters to clean the water.
Portable and small ice machines can be refilled by hand. These machines do not have filters so you've to use clean or filtered water.
Power Source
Freezing the water and maintaining temperature to keep the ice frozen need some power.
Some manufacturers produce ice makers that need the voltage which is beyond your typical outlet. So talk with an expert electrician for installing your ice machine and make sure that the power source you're going to use for the machine is appropriate for it.
What Factors Should I Consider When Selecting an Ice Maker

1. Size: Consider the size of the ice maker and how much space it requires.
2. Ice type: Decide what type of ice you want (cubed, crushed, etc.).
3. Water source: Determine if the ice maker needs to be connected to a water line or if it will be filled manually.
4. Ice capacity: Consider how much ice you need and the ice maker's capacity.
5. Cost: Compare prices and features to get the most bang for your buck.
6. Maintenance: Some ice makers require periodic cleaning and maintenance. Consider if you're up for the task.
What Are the Maintenance Requirements for an Ice Maker
1. Clean the interior of the ice maker regularly with mild soap and warm water.
2. Replace or clean the water filter regularly.
3. Clean the ice bin and ice tray with hot water and mild soap.
4. Check and replace the water inlet valve if it is not working properly.
5. Monitor the temperature of the freezer and make sure it is set to the correct level.
6. Check the ice maker's water supply line for leaks or blockages.
7. Calibrate the ice maker on a regular basis.
8. Make sure the ice maker is level to ensure proper functioning.
Conclusion
So, these are the basic features that a good quality ice maker may have.
If you're going to buy a new ice maker for home or commercial use, these tips will help you to get the right one for you.
Try to go with a reputed brand and never choose the cheapest one. Because cheap ice makers have a high possibility of breaking down after a few uses.
It is better to buy one with after sales support. Because if you face any type of problem after buying it, only a good quality support can help you to solve the problem.
So if you have a party at home and decide to buy an ice maker, go through this guideline and choose the right one for you.
Relevant Resources: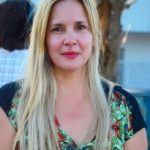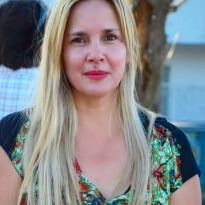 Guys, I am Camila Avery and I love to help my mom to do indoor & outdoor activities. As a lady, I have passed my time on gardening, home improvement, and personal or self-care. I have acquired some degrees in outdoor recreation, beauty, and hair care. It is not easy to work with top-level professional beauty experts. But, I got that opportunity and experimented with different hair extensions, hair colors, and cuts.