Elegant wooden flooring is a matter of great attraction for many people. People love wood flooring for its natural beauty and classic look. It may be easy to clean and also durable. If you want to refine your floor as a DIY project it may be time-consuming but it would be less costly than hiring a professional. So here we are willing to provide some step-by-step guidelines for you if you want to know the best way of sanding a hardwood floor.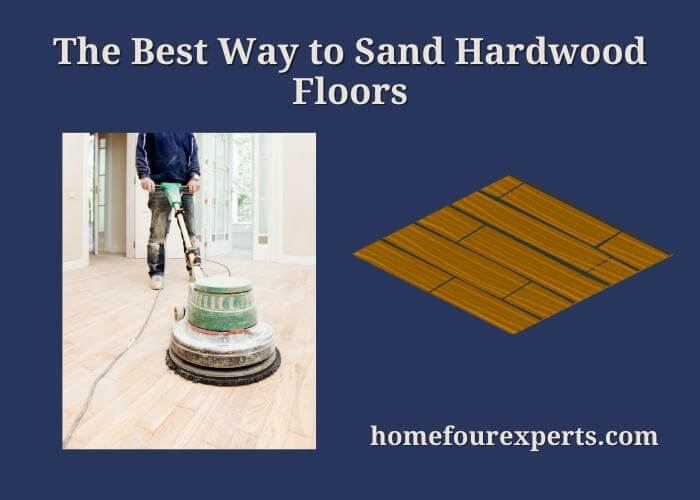 Step 1: Preparation Work
Obviously, you need to take some preparation before starting to sand the floor of your room. First of all, you need to shift all the furniture to another place. The doors have to be covered carefully with a plastic paper. Remove the door of your room where you want to sand the floor if possible because it is not suitable to sand properly under the door. Take all the artwork hanging on the wall away from the room. Otherwise, you have to clean them after the sanding operation. Ensure less air movement so that less sand and dust will travel around your house.
Read more: How to Choose the Best Sander for Hardwood Floors, Top Picks Reviews
Step 2: Pick the Appropriate Grit Sequence
The key to achieving a nice and smooth turn between one grit to another and getting a perfectly good-looking finishing is to pick the right grit sequence. So, selecting the appropriate grit sequence for a hardwood floor that you are dealing with should be the first concern. Here is a basic guideline for you about different types of grits and when to use them:
12 grit: Used as starting grit for the floor with heavy adhesive or multiple layers of color painting.
16 grit: Suitable for single-layer painting or too much hard floor as maple.
20 grit: Appropriate if there are sander defects on the floor from past sanding. Suggested starting grit for the floors that haven't been sanded for a long time (more than 30 years)
36 grit: Recommended grit for a newly fitted floor that has very little finish.
60 grit: Not suitable for any starting grit and normally used to remove the scratch from 36-grit.
80 grit: Used as final grit for most types of floor and removes the mark from 60 grit.
100 grit: This is appropriate as the final grit for a hard wooden floor and can remove the scratch mark from grit 60 or grit 80.
Step 3: Practice on a Little and Hidden Space
Select a place that will normally be covered by furniture or carpet and practice sanding on that place first. Do not turn off or on the machine while sanding a floor because it may create scratch marks on the floor.
Practice keeping a steady flow of drum sander, keep constant downward pressure, etc.
Step 4: Start Sanding with Drum Sander After Fix Perfect Grit Sequence
Clean the floor and hammer all types of metal fasteners or nails that may cause serious disturbance during sanding. If you will use a drum sander, the direction should be parallel with the wood fibers. An orbital sander may be suggested sometimes because, in case of using it, you don't even need to worry about the direction. After completing each pass, you have to use an eager to sand the edges of the floor you are dealing with. After that, clean up all the corners and then go to the next grit. After the final pass, all unexpected circular marks need to be removed by using 100-grit sandpaper.
Chatter marks are a common drawback of using a drum sander. To avoid this, slow working and keeping constant downward force on the drum are suggested.
Read more: Finding the Perfect Sander for Trim Works, Top Products Selection by Experts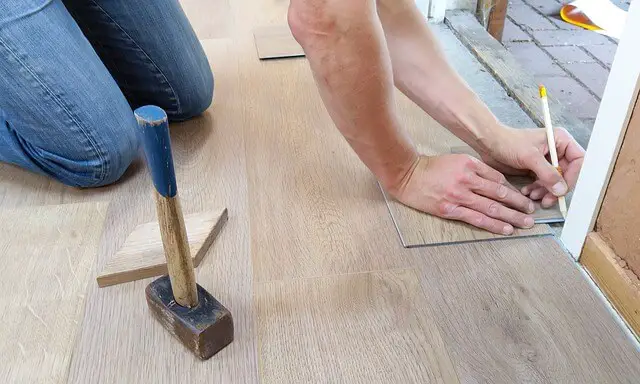 Step 5: Maintain a Constant Angle While Sanding
To avoid the problem of inappropriate finishing, or undesired depth of sanding, keeping a constant angle during sanding is a must. Do not move the sander unnecessarily and do not stay in one place. Just keep the movement constant and smooth.
Step 6: Remove Visible Scratches by Hand-Sanding
It is common to find scratches or edger swirls on the floor even if it will be finished by using 100 grit or it will be done by a skilled person. So, you need to inspect carefully all over the floor and use a flashlight for better inspection. If you find any unwanted marks then remove them with hand sanding. Grit 80 is recommended for hand sanding operation. This step is essential to get a smoother and more perfect finishing compared with the drum sander and edger.
Step 7: Vacuum All Sanded Area
After every grit pass, you need to vacuum the entire floor. Vacuum the sanding area is important because the bits of sanding mineral may cause the floor.
Step 8: Sand All the Targeted Areas with the Drum Sander on the Next Grit
Move to the next grit as the predetermined sequence. Use an edger to sand the areas where the drum sander can't reach. and then vacuum the entire area. You need to repeat steps 3, 4, and 5 until you finish 80 grit. Do not skip any grit and continue until you reach grit 80 or 100. Grit 100 is suggested for fine finishing and maple floor. Try hard not to leave any marks or scratches at any stage.
Step 9: Varnish the Floor with Floor Pad
This step is optional but probably the best way to achieve a fine and shiny finishing. You need to purchase a container of varnish of any reliable brand and you will find a floor pad attached to the container. Soak the pad into the varnish and apply it all over the floor in the direction of the grain. Apply at least three layers of varnish in the process. Give enough time to dry the floor fully before applying another layer of varnish.
Hopefully, this article will help you to successfully sand your hard-wooden floor and avoid common mistakes during operation.
Conclusion
Sanding hardwood floors is a crucial step in reviving the beauty of your flooring. The best way to sand hardwood floors is to use the right equipment, follow the correct sanding sequence, and be mindful of the grits used. Renting a belt sander and edger, using sandpaper with progressively finer grits, and starting with a rough grit and finishing with a fine grit are recommended. Remember to also vacuum and sweep regularly during the sanding process and to take necessary safety precautions such as wearing a dust mask and eye protection. Proper sanding techniques will result in a smooth and even finish, showcasing the natural grain and beauty of your hardwood floors.
Related Posts: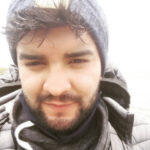 Hi, I am Eric Devin and I am a professional interior architect. Since childhood, I've always enjoyed DIY projects! And, I have loved to solve simple household problems using essential tools and equipment. I have also acquired a lot of information about basic household tools settings by working with contractors.