Woodworking follows a couple of exciting phrases to reach a final version of the trendy wooden products. Woodworking is not that challenging task when someone has familiarity with the basic set of tools and skills in this field. But for beginners, starting a woodworking project seems to be overwhelming just for not being acquainted with the tools. For woodworking, one of the most common questions people ask is "what do I need to start woodworking?" 
Considering the above aspects, this article is primarily going to focus on "Must-Have-Tools" for woodworking and a few associated things to get you ready for your project.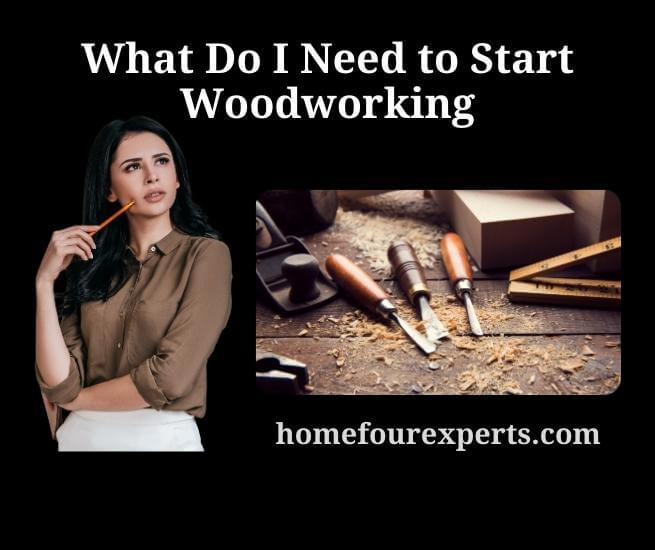 The Best Way to Finish a Woodworking Project
The best way to finish a woodworking project is to sand it down and then apply a finish like a sealer, paint, or varnish. Sanding helps to smooth out the surface and remove any roughness. Applying a finish helps to protect the wood and make it look more attractive. Be sure to follow the instructions on the finished product you choose to ensure the best results.
How Can I Ensure Accuracy When Working With Wood
1. Use quality tools – Make sure you have the proper tools for the job. This will help ensure you are able to work accurately and efficiently.
2. Take measurements multiple times – Measure twice, cut once. Even if you think you have the exact measurement, take it again to make sure your cut is as accurate as possible.
3. Use clamps – Clamping your wood together can ensure your pieces stay in place while you make your cuts.
4. Double-check your cuts – Check your cuts from both sides and make sure they line up perfectly.
5. Use a level – A level can help you make sure your cuts are even and accurate.
6. Sand your pieces – Sanding down your pieces after they are cut can help make sure they fit together perfectly.
Must-Have Tools for Woodworking
Basic woodworking tools are classified associated with cut, finish, assemble, measure and clamp wooden parts while converting raw materials into completed products. Therefore, having a set of must-have tools for a woodworking project has no substitute. 
There are a variety of tool sets available in the market which could be upsetting for the beginners to choose the right one. Therefore, this Beginners Guide will help get familiar with the following tools. This cluster of tools will meet the need of an Amateur woodworker for building simple to complex items. 
Saws for Cutting Job
Woodworking project starts with a rough length of wood followed by ripping and crosscutting to give it a shape. The set of Saws of different shapes and sizes is used for different cutting tasks. 
Circular Saw
All circular saws are electric with various power ratings. This round shaped blade, full of sharp teeth, splits through wood. Cordless power-activated saw is now available in the market alongside corded saw. 
There are three types of circular saw which cuts straight-
Ripping Blades: Cut material lengthwise along or with the grain 
Crosscut Blades: For sawing across the grain
Combination Blades: Designed for both ripping and crosscutting
Jig Saw
This electric power tool is designed for intricate cuts including straight, curved or serpentine. Besides wood, it is able to cut metal and plastic as well. Jigsaw cuts in back and forth or up and down motion. Fine-tooth blades are used for sawing surfaces, while coarse tooth-blades are applied for rough and fast work. One of the best applications for a jigsaw is internal cuts, like an inner circle or rectangle.
Compound Miter Saw
This electric saw, a multipurpose tool, renders similar cuts as circular miter saw does. This powered miter saw is one step ahead compared to circular miter saw for its ability to cut miter, bevels and compound angles with far more precision. For a miter saw, quality crosscut saw blade is highly recommended to use. Practically any series of angles can be cut with a compound miter saw.
Table Saw
There are three main forms of table saw which are designed similar to upside down circular saw and they are available  in fixed mode or portable mode . Blade depth and angles can be easily attuned for precision. For table saws, quality blades i.e carbide tip combination blades or rip saw blades are recommended to use to achieve the professional performance. 
Cabinet table saw is heavy and non-portable. These saws are very popular among the beginners for it's all-purpose feature from lumber-ripping to panel-cutting.
Benchtop table saw is portable and perfect for lighter-duty.  Benchtop table saw is direct drive which allows them to stay compact. They are likely to be little noisy.
Contractor table saw is less costly that offers quick and easy cutting on the job sites. 
Band Saw
Band Saw is a high performing tool for ripping rough stock or making intricate curved cuts. Abrasive designs of band saw helps cut fast, smooth and slower cutting. Wide blade is effective for ripping, while a thin blade is appropriate for hassle free curved cutting.
Depth capacity varies between 4" for small band saws up to 12" or more for big machines. 
Deep throat capacity allows it to have easier curved cuts.
Hand Saw
Simple mechanism, non-electric and cheaper cost turns Handsaw to become a very popular tool. It is also effective for  specific and precise cuts. A sharp blade with outstanding teeth is able to cut wood almost as fast and real as an electric saw does.
The following saws is a group of handsaw designed to perform different types of cut like cut with wood grain, crosscut, miter cut, curved cut, cut for interior holes etc. 
Ripping Hand Saw;
Crosscut Handsaw;
Combination;
Handsaw;
Backsaw;
Carcase Handsaw;
Coping Handsaw;
Dovetail Hand Saws;
Keyhole Handsaw.
Tools for Finishing 
After completing the phase of rough cut wood, wood pieces need more work to have a smooth appearance. At this stage, some sort of filing, planing and sanding supplies will be needed
Planes
All types of planes use a different size and depth fixed blade to trim off wood fibers to achieve a desired shape and smoothness from regular to super smooth finishes. 
Different ranges of hand planes are needed for the project including Jack Plane, Block Plane, Joining Plane, Rabbet Plane, Scraper Plane and Spoke shaves etc.
Orbital Sander
This super fast electric machine makes the sanding piece amazingly strain free. Orbital sanders differ from inline tools as belt sanders do. Its sandpaper pads move the sander in a circular or orbital motion.
Orbital sander removes rough material fast by applying circular abrasive sandpaper disks that spin in circular motion while random orbital sander waver in a random manner and turn the wood surface into silky smooth and mark free.
Hand Files
Budget friendly and durable Hand file composed of high-grade steel have exceptionally fine teeth that helps render super fast service for shaping and finer touch to wood. Hand file is also used to sharpen other woodworking blades and bits. 
Tools for Assembling Work
The 3rd phase of the woodworking project is assembling after completing sanding and leveling. Successful woodwork assembly depends on two things. It needs precision joints that will fit. Also it requires the right tools to assemble and securely fasten them. The following are the basic assembly tool: 
Hammer 
Woodworking hammers are normally asked to do two tasks. That is to pound and pry. Hammers vary in purpose as well as composition.
Finishing hammer is for all-purpose; 
Framing hammers is for tougher work; 
Tack hammer is for simple jobs. 
Mallet
​It is an outstanding tool like a hammer, but they have entirely different applications. Mallets are perfect for tapping wood joints together without leaving minimal striking marks. 
Power Drill
​Electric powered drills with cord and without cord are used often in the workshop for many reasons including drilling holes and all sorts of attachments. An 18-volt cordless drill will be the perfect choice for beginners.
Screw Gun
​Screw guns are extensions of the power drill family. It is designed to insert hexagonal or six-sided bit shanks. Screw is the all-round best fastener for woodworking. It is especially effective when there is a job that will need multiple screws. 
Tools for Angles and Measurement
A good quality measuring equipment is for accurate measurement. Below are the main measuring and angle checking tools that you need to begin your project:
Squares
Good square allows you to create and endorse all sorts of angles. Most squares have measuring markings displayed on their surface. There are different types of squares, each of them offers  different functions for precise joining. Here is a set of squares you should get for your tool box: 
Framing Squares;
Try Squares;
Combination Squares;
Speed Squares; 
Miter Squares;
Bevel Squares. 
Tape Measures
Retractable Steel Tape with length from 12-30 feet
Flexible Reel Tape
Fabric tape steel in lengths over 100 feet which are commonly used
Folding Rule: This rigid measuring sticks for high accuracy
Yardsticks and Straight Edges: These are in the ruler family and are handy for quick takeoffs
Other Accessories 
The key functions of the above set of tools for sanding, leveling, assembling and measuring woodwork projects. Clamping devices are crucial in woodworking shops. The two best holding tools are sawhorses and quality workbench:
Sawhorse
Sawhorse is a simple four-legged tool that smartly balances and backs long lumber lengths and heavy weights. Sawhorse is usually used in pairs. Scrap material is economical while there is commercial sawhorse which is made from steel, fiberglass and plastic. At beginner's level, it may not be needed for the project. 
Work Bench
For amateur woodworkers, having a professional grade workbench would be the right choice.
For purchasing a standard workbench, some basic criteria should be taken care of. It includes-           
Constructed with Solid hardwood; 
Flexible base for accurate leveling;
Large working surface with built-in stops;
Lower drawers for storing tools;
Free-standing with 360-degree access.
Personal Protection Equipment (PPE) 
Includes a pair of safety glasses, ear plugs and aids to prevent respiratory infection and injuries 
Knowledge Management
Learning is a continuous process. It is always helpful to stay updated about current information and technology in the related field. Woodworkers may get attached with association, clubs etc. to continue their learning through sharing and exchange of latest knowledge for progressive advancement.
Finally, I would appreciate your drive to start thinking of setting up your own workshop for woodworking. Here our professional experts await to hear from you so that we can provide you with all kinds of support to make your dream come true. 
Relevant Resources: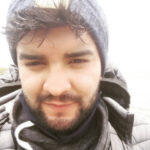 Hi, I am Eric Devin and I am a professional interior architect. Since childhood, I've always enjoyed DIY projects! And, I have loved to solve simple household problems using essential tools and equipment. I have also acquired a lot of information about basic household tools settings by working with contractors.