Woodworking projects are easy and creative art but quite challenging for the beginner. If you have patience and skills, it is not a big deal for you. You can make money from woodworking if you have basic tools. By starting to make money your hobby can turn into rewarding business.
First, you need to know what woodworking is. Also, you should have some knowledge about woodworking tools. Woodworking is a kind of skill that refers to different types of items made from wood. By using these skills, you can make furniture, carpentry, wood carving, and woodturning. 
Must Have Woodworking Tools
If you love to do woodworking projects as your hobby or profession, you need to keep some must-have woodworking tools. These tools help you to complete the job perfectly. They are given below: 
Hand saw;
Files;
Screw gun;
Power saw;
Files;
Planes;
Mallet;
Square;
Workbench;
Sawhorses.
Suitable Woods
As wood is essential for a woodworking project, it would be helpful for you to know about suitable woods for which purpose. They are given below:
Common Softwood and Hardwood
To make furniture, you need some softwood or some hardwood. Therefore, if you want to make money from selling furniture, it is essential to know about the woods in detail. Here, I am recommending some names for softwood and hardwood below:
Hardwood
Ash;
Birch;
Cherry;
Mahogany;
Oak;
Maple.
Before selecting wood for a woodworking project, some factors like durability, workability of wood, etc., you need to keep in mind. According to these factors, the woods are various types, such as-
According to Good Workability
Pine;
Western cedar;
Basswood;
Agba;
Obeah;
Alder.
According to Durability
Cedar;
Oak;
Chestnut;
Teak;
Jarrah;
Iron.
Before knowing the woodworking project, you need to learn the tips for profitable selling and the platform to sell the element.
Tips of Woodworking Project
At first, you need to research your level best to gather ideas. Then, you should ensure the excellent quality of your product. These two basic rules are the key to get success in a business. Though your product is of high quality, you need a platform to sell the product.
Platform to Sell
The most important thing is to know the area where you can sell your product. You can sell them in e-commerce route, like-
Facebook
Facebook is one of the most popular sites. If you do not have enough money for business but want to start something, Facebook is a good marketplace. You can easily reach maximum people through this platform.  
You can sell luxury products to diy homemade products without hesitation.  
Instagram
Though Instagram is a photography platform, you can sell your product here. But here, selling is a pretty slow process. It would help if you gave the hashtag perfectly and achieved a handsome follower. Also, provide your email address or website address for contact.
Amazon
Another site is Amazon, where you need to meet their standard. Also, you have to pay about $40 monthly. Before deciding on this platform for your product, make sure you can carry this cost.
Own Website
If you want to save some extra money, the best solution is to make your website. But you need to select the niche very carefully so that everyone can attract easily. To maintain the site, you need to do extra work.
Finally, if you do not prefer the e-commerce way, then you can go the old-fashioned way. You can sell in craft fairs, pop-up shops, booths, etc. In this process, you need to provide rent for your product.   
Easy Woodworking Project
There are many simple woodworking projects to build and sell. Here, more than 50 easy woodworking projects are given below: 
 1. Fruit Bowls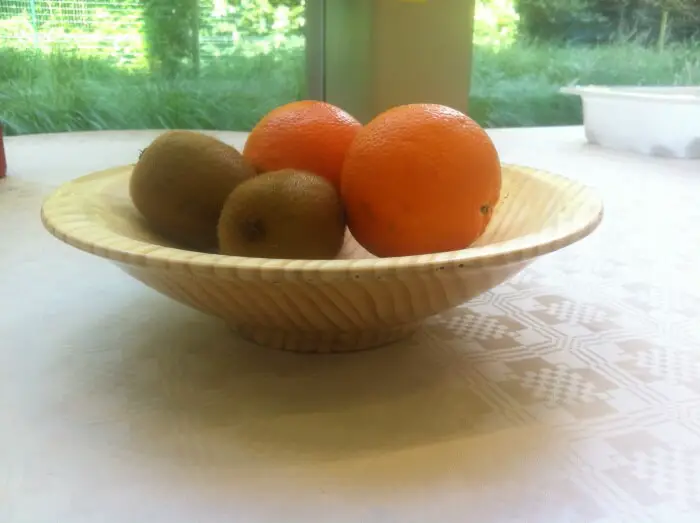 Fruit bowls are ubiquitous in every home. ­­­­­­­­­­­­­There are various types of fruit bowls which are made of metal, wood or bamboo, glass, crystal, etc. Glass or crystal fruit bowls look gorgeous. However, it is better to use a metal, wood, or bamboo fruit bowl to get a durable fruit bowl.
For making a fruit bowl, you can use wood easily compared to metal. However, before making the bowl, you need to choose suitable wood and tools. It would help if you had a chisel, drill, sandpaper for finishing this task.  
---
2. Picture Frames
A wooden picture frame is another easy woodworking project for high selling. The picture is a treasure or memory to everyone. For preserving this memory picture frame is quite suitable.
Picture frames are in different sizes, shapes, and textures. You can easily make a simple frame until you want to sell it to high-level clients. For making a wood frame, you need to add screws, wood glue, etc. You can also buy separate pieces from local stores to make it. You can use both soft and hardwood for making picture frames. They are:
Using truly soft softwoods are-
Using hardwoods are-
Using soft hardwoods are-
Mahogany;
Ramin;
Obeche;
Basswood.
You can use any of them to make a picture frame. 
---
3. Jewelry Box
A jewelry box is one of the popular things among the ladies. It is tough to find out about such a woman who doesn't like jewelry. That's why it is a profitable project. You can sell quickly to make money.
As a woman has so much jewelry and needs to organize it in one place for quick excess, the jewelry box is the best choice. The size of a jewelry box varies from small to big.
We can store jewelry like rings, earrings, necklaces, etc., in small boxes separately or in a big box. You can make a simple box, but it would be helpful to use a soft cloth for protecting jewelry. On the other hand, you can put designs on the cover for an elegant look.
Though making jewelry boxes is not a big deal, you need fundamental skills and know-how to choose the perfect wood and tools. For example, you can select walnut and maple as wood.    
---
4. Storage Box
A storage box is too helpful to keep the home neat and clean. Without storage, it will be a mess. You can make the storage with different materials. If you are thinking about a cost-effective storage box, then wood will be the right choice.
You can easily make a storage box from a piece of wood or wood pallets. You need some simple tools like a saw, drill, screw, drum sander, or sandpaper for making it. Moreover, you do not need ample space like a factory. You can try it at home also. It is the best choice for selling wood projects. 
---
5. Floating Wood Shelf
The floating wood shelf provides elegant looks in your home. Our homes have small spaces nowadays. That's why a floating wood shelf is quite suitable for saving space.
It is also easy to make, and you can use it to keep the decorative piece to books. Generally, you do not need any external support. It can be set by using wood glue. You can use lumber or log directly to make a shelf.  
Required Items:
The required items for the floating wood shelf is given below:
Tools:
Sandpaper;
Drill;
Level;
Paint;
Paintbrush, etc.
Wood:
Walnut;
Oak;
Pine or pine board;
Maple;
Mahogany.   
---
6. Storage Beds
As our apartments are small in size, storage is a hassle for keeping the home neat and clean. Therefore, it is helpful if we use a storage bed. A storage bed can serve two purposes at the same time that helps to minimize space problems.
To make the storage bed, you need a table saw, nailer, screw, jigsaw, sander, etc. You can use plywood for the drawer bottom. It can be a big project for you, but you can make huge money when you sell it. You can also create storage boxes and keep them under the bed if it is difficult for you to make a storage bed.
---
7. Utensil Organizer
The utensil is one of the essential things in our everyday life. Therefore, it is necessary to use an organizer for a utensil. Furthermore, as we live in an apartment with a small kitchen, a utensil organizer is beneficial to make the home clean and tidy.
Utensil organizers can be of various types. For example, the wooden utensil organizer looks gorgeous and gives an elegant look in your kitchen. The importance of a utensil organizer is immense, like- reduces stress, saves money and time, etc.
---
8. Bathtub Caddy
Every day we pass the hectic moment. After coming back home, many people love to take a bath with warm water to relax. In the meantime, some people want to take drinks or alcohol, and some read novels. In this technological world, phones or computers are essential for us.
To keep these things in a dry place or not to split your drinks or alcohol in the bathtub, a bathtub caddy is the best choice. To make the caddy, you need to choose walnut wood.      
---
9. Ladder Quilt Rack
When you think about doing an easy woodworking project, a ladder quilt rack can be a good choice. In modern ages, a ladder quilt rack is a creative component for arranging goods beautifully. According to the making procedure, it is very cost-effective.
You can finish the ladder quilt rack with a handsaw, drill, drill bit, sandpaper, workbench, etc. You can also use paint and varnish to provide glossy looks.
---
10. Desk Organizer
When we work from home, it is necessary to organize the desktop. The wooden desk organizer is eco-friendly. In addition, this desk organizer has multiple drawers so that you can organize stationeries and files perfectly.
When you organize your belongings in a place, it saves time and reduces stress. You can also use this desk organizer in your kid's room. As a result, they do not scatter their things in the whole house and learn to organize efficiently. For making a desk organizer, try to use a glossy finish to avoid dust or dirt.
---
11. Wooden Blanket Holder
A wooden blanket holder is quite similar to a ladder quilt holder. Though the ladder quilt holder has some steps, this wooden blanket holder can be any type, like a storage box with a lid.
You can quickly mend it with a handsaw, sander, screw, drill, etc. It is relatively cost-effective. You need to use wood or a pallet directly.
---
12. Wooden Bottle Stoppers
To keep the gas perfectly, you need to use a bottle stopper for wine and spirit bottles. First, you need to use a wooden blank in 1.5in x 1.5in x 3in. Then, you can use a cone shaped bottle stopper, which can be made of steel or wood. To make it, you need a drill bit, bottle stopper tap for attaching cone shape. Then, for holding the blank, you can use a bottle stopper screw choke. Finally, you can use a wood burning tool to get a wood burned bottle stopper.
---
13. Knife Block
A knife block is essential in a kitchen. It helps to arrange all the knives according to their size. Though knife block is beneficial, it has a drawback of dulling knives. After 70 slides in a knife block, the blade loses sharpness. On the other hand, if you use a magnet to attach the knife, the blade will sharpen after 200 times of use. If you maintain the knife before sliding into the knife block, it will be free from bacteria.
---
14. Cutting Board
A cutting board serves two purposes at the same time. You can use it as a serving tray just by using the handle. It is creative as well as easy to make. You can also put some designs in the flat area for giving beautiful looks. There are tons of designs on the internet. So choose as you like or make your own.
You can also make it with lumber. First, arrange the lumbers side by side with wood glue. Then cut them in a square shape and use a drum sander or sander for a smooth body. Finally, use varnish for a glossy look.
Required items:
For the cutting board, the required items are given below:
Jointer;
Table saw;
Thickness planer;
Belt sander;
Fixed router.
You can use the below wood to make the cutting board-
Cherry;
Oak;
Pine;
Walnut;
Maple.
---
15. Vertical Planter Box
Vertical planter is another kind of easy woodworking project by which you can easily make money. It is simple woodwork that you can use wood pallets to make. You can hang the planter box on the wall or add them in a frame. In this process, we can plant many plants.  
For this project, you need to choose a natural resistive wood from insects and rot damage. They are-
Cedar;
Redwood;
Cypress;
Teak.
The required tools are-
Nails;
Drill;
Sandpaper,etc.
---
16. Welcome Home Key Shelf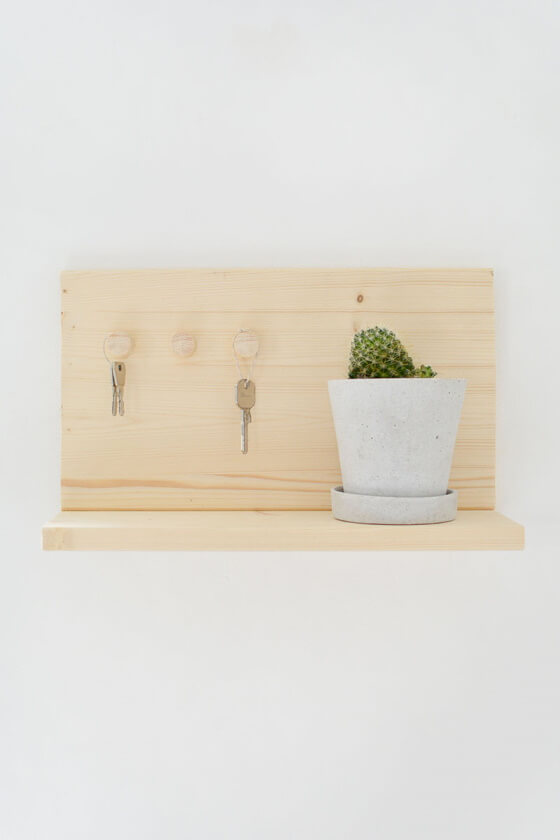 As a decorative thing, you can make a welcome home key shelf. It can be attached or separate. You need lumber, screws, wood glue, and hooks for hanging. This type of shelf is suitable for small things in one place to reduce the situation of searching for items. By arranging small plants on the shelf, the home looks fabulous.
---
17. Coasters
Making coasters is a clever idea to make money. You can build various types of coasters, like- wood slab coaster, pallet coaster, etc. It is beneficial to use wood slabs directly, but you can provide a different look by using some metallic shimmer. On the other hand, pallet coasters can be made from leftover pieces with wood glue. So, it will be cost-effective, and you can make money by using some decor or color in it.
Required Items:
The requirements of things for this project is given below:
Miter saw;
Stiff brush;
Sandpaper;
Seasoned log approx. 3.5-4" in diameter;
Varnish, paint, etc.
---
18. Wooden Magazine Holder
A magazine holder helps to organize a magazine and increases the beautiful look of the home. You can keep the magazine holder beside the bed, sofa, on the patio, etc. It can be in different shapes and easy to make.  
---
19. Wooden Toys and Children's Furniture
Children are so simple-minded that it is easy to make them happy with gifts. For example, you can give them some wooden toys which can be educational and for fun. On the other hand, you can make furniture for them, which also serves as a toy storage or educational purpose like a reading table. 
You can make cars with wood, letters, dominos, Etc. If you provide them with a reading table, it will encourage them to learn more.
---
20. Coat Racks
A coat rack is helpful to arrange things at home. For example, if you have a guest and want to keep their coat aside, a coat rack is suitable for use. You can take off the coat and put it in the rack.
If you put the coat rack in the entryway, it will be easy to keep the coat and hat in the rack after returning from the outside. 
---
21. Stained Wooden Kleenex Holder
A stained wooden Kleenex holder is an easy woodworking project by which you can make money. If you finish the stain properly, it provides a glossy look. You can buy the Kleenex holder or make it at home. 
---
22. Candle Holder
If you want to decorate your home with eco-friendly items, using a wooden candle holder can be a good choice. You can build the candle holder in any shape. It would help if you used wood logs, jigsaw, drill, etc. Also, this wooden candle holder gives a unique look.
---
23. Wine Rack
A wine rack can be any size, from big to small, like wall hanging. This type of rack is so easy to make that anyone who loves DIY or amateur can do. You can use the wine rack on your patio.
To make the rack, you will need fundamental tools, like a saw, jigsaw, hammer, nails, drill, etc. the most important one is measurement tape. You can use lumber or a piece of wood in 1×4 or 2×4 size.
---
24. Wooden Sofa Sleeve with Cup Holder
If you love to relax with coffee or tea on the sofa, you can use a sofa sleeve. Making the sleeve is so easy that you can follow the instructions comfortably and customize the measurements according to the sofa. As a result, you can put your cup on the sleeve, which helps keep your sofa neat and clean. 
---
25. Wooden Utensils
As a beginner, utensils can be a good choice for anyone to make. There are various types of utensils which are made of different materials. For example, wooden utensils are used for cooking, eating, etc.
These wooden utensils are easy to handle. Generally, chefs prefer to use this type of utensils due to some reason. Wooden material doesn't heat quickly and reacts chemically with food. Also, it doesn't melt chemically with food like plastic.
As it tends to absorb water, the wooden utensil affects mold or mildew. To avoid this, you need to maintain some rules like do not keep the utensils in the sink. Also, make sure that it is dry properly before putting it in a drawer.
---
26. DIY Wooden Swing
If you want to recall your childhood or have a great time with children, the wooden swing will be a great help. You can do a DIY wooden swing in your backyard. Before sitting in the swing, make sure all the ropes are perfectly tied up, and everything is connected perfectly.
---
27. Wooden Door Mat
For a simple but beautiful look, you can use a wooden doormat. It can be a pallet type or a wood slot with decoration. If you want to decorate your entrance with plants, you can use the mat as a coaster. This type of project, which operates for two purposes, will be suitable for making money.
---
28. Wooden Calendar
A wooden calendar is a unique idea for a simple woodworking project. You need some thin wood boards, colored ink, and other basic things to make and don't need enough time. You can customize your design as you wish. Also, you can sell it and make money quickly.
---
29. Entryway DIY Shoe Rack
It is essential to arrange shoes to keep the entryway neat and clean. You can mend it at a low cost and customize the design. You can make the shoe rack with a seater.
You need to use 8 feet and 6 feet wood and 21/2 inch, 2inch, and 11/4 inch screws, paint, drill, clamps, and miter saw to make the shoe rack.
---
30. Beside Docking Station
The bedside docking station is good for reducing clutter from the bedside. It can be a good choice for mother's day or any other one. It is an easy and clever DIY woodwork where you can make space for a key wallet, charging station, docking station, etc.
---
31. Cell Phone Charging Station
Technology takes a considerable place in our daily life. From morning to night, we need the help of technology at every step. The phone is essential in our life. That's why a wood cell phone charging station can serve your purpose with natural materials. Instead, it looks like you can make it easier.
---
32. Wooden Business Card Holder
A cardholder is typical in the office. It can be in various shapes. The cardholder is helpful to keep the table clean and quick access when you need it. For example, you can use a triangular shaped card holder with many slots. Therefore, it will be helpful to keep many cards in one place without hassle.
---
33. Wine Bottle and Glasses Holder
For accessing wine bottles and glasses in one place, we can use a wine bottle and glasses holder. It is helpful when your home is full of guests. It can be wall-mounted or with a stand that can easily be placed on the table.
It would be best to use a wood board, jigsaw, sandpaper, paint, and varnish. You can make a hole in the middle of the wood and cut the side portion for holding glasses or vise-versa.
---
34. Mini Planter Boxes
For decorating your home, you can use mini planter boxes. Here you can use an indoor plant. It is not a big deal to make a mini planter box. Instead, you can earn money by using a glossy varnished look.
---
35. BookStand
A book stand is suitable for any corner of the room. For example, you can place it in the living room, study room, etc. You can also use a triangular shape to arrange books anywhere, like a table, top of the drawers, etc. The making procedure of the bookstand is relatively easy, and you can make money to sell it.
---
36. Metallic and Wood Pencil Holder
For arranging the supplies to keep the table neat and clean, you can use a pencil holder. It can be for home or office. You can make the body of the pencil holder easily and customize the design of your own. After the final touch, you can sell it or gift it to anyone you want.
---
37. Wooden Arrow Tutorial
If you are in the beginner level of woodworking and want to make something, the wooden arrow tutorial is the best choice. Though it is so easy to make, you need to cut the pieces uniformly to get a perfect decorative element. You can put this decoration anywhere in your house to look elegant.
---
38. Rustic Wall Art Panel
 For the stunning accent on the wall, the rustic wall art panel is excellent. This type of wall art can be made of tiles, metal, etc. But the wooden wall art will be eco friendly and stylish. You can also give it as a gift.
---
39. Funky Modern Lamp
We use various types of funky modern lamps at our home as a decorative element. Some lamps are only made of wood. On the other hand, some are made of unique conventional design on the top, and the bottoms are made of wood. You can also use this type of lamp as a gift.
---
40. Treasure Chest Toy Box
One of the easy woodworking projects is making a treasure chest toy box. To make it, you have not to give any extra effort. It would help if you had a saw, drill, drill bit, screw, etc., if you put some nice color, then children will like them. Also, this type of colorful treasure chest toy box is suitable for children's rooms.
---
41. Chalk Board
A wooden chalkboard is very helpful for elders in the little one of the house. If you want to keep a note or make a to-do list, you can easily use a chalkboard. It can be used as a learning portion for children. If you connect the magnet with the board, you can keep the chalk box with the board.
---
42. DIY Wood Mail Sorter
For more organizing in your life, you can use a wood mail sorter. It can be unique and decorative at the same time.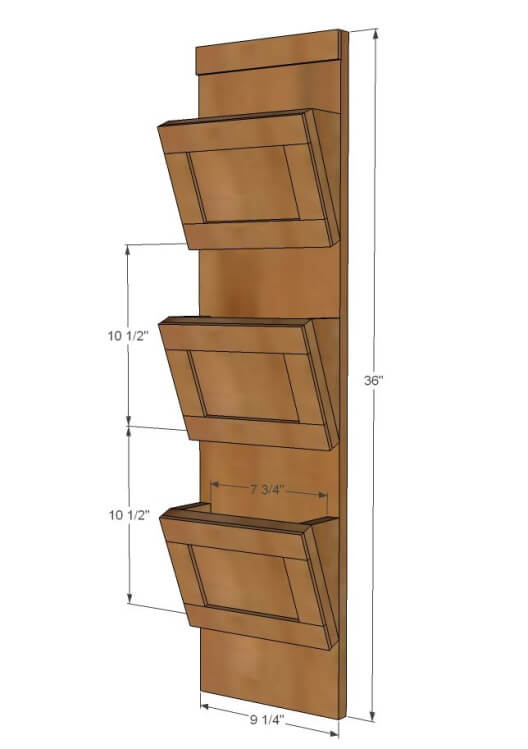 ---
43. Mirrored Coffee Table
If you want to give a new look to your old furniture, the mirrored coffee table can be a good outcome. This type of DIY woodwork is a good technique for giving an excellent look in your home.
---
44. Pet House
You can also make a pet house with wood. It is such an enjoyable DIY project for the baby and you. As you can do a big woodworking project, a pet house is relatively easy to make. Almost every person has pets at their home. That's why they are looking for a pet house. It can be for dogs, cats, or anything.
By using plywood, you can easily make a durable, simple, and appealing pet house. For selling a classy pet house, you need to build a separate eating area or bathroom.
You can also build some outdoor birdhouse areas of your house. For example, if you add a separate feeding area, many birds will gather in this area which feels like heaven.  
---
45. Wooden Bottle Opener
A wooden bottle opener can be a good gift for those who love alcohol. It is a simple woodworking project that a beginner can also make. The handle is made of wood, but the opener can be metallic. You can design on the handle and perfect glossy paint for an elegant look.
---
46. One Sheet Plywood Leaning Shelf
If you think about minimalist shelf making, a one sheet plywood leaning shelf is a good choice. Though plywood is a good material, you can adjust the surface smoothness according to its grade.
You need to make a 30" wide and 10" deep shelf made of three materials like plywood, poplar, and pine for acceptable sag. Light decorative pieces or photos are suitable for this type of shelves.
---
47. Chess Board
Chess is an ancient game. However, it becomes popular day by day. You can buy various types, like crystal, plastic, or wooden chess boards. Though people play online now, you have to play with a chessboard for the original flavor.
Making a chessboard is fun and easy. You need to use two types of wood for separate colors. You can customize the design as you can create a storage box with the chessboard. As a result, it would be helpful to arrange all the chess pieces in one place and your home does not get a mess.
---
48. From Firewood Log to Bowl
For making money, it is pretty simple to sell firewood to bowl. You can use the wood log to process firewood. Also, making a bowl is another simple woodwork from lumber. Not only bowls but also a decorative piece of furniture can be a good choice for the wood project.
---
49. Wooden Clock
You can make a wooden clock with pallets, lumber, etc. This wooden clock is an excellent decoration piece at our home. To make it, you need wood glue, a saw, a screw, and a machine for the clock. You can give the wooden clock as a gift for anyone or your beloved one.
---
50. Wooden Lantern
The wooden lantern is a decorative and gift item. To make it, you need a pallet, glass, wood glue, etc. You can give an antique look by using candles, led light, etc. You can also use a hook for hanging. Completing the project, you must have the below tools:
Measurement tape;
Drill;
Drill bits;
Orbital sander or sander;
Router, etc.
You can use wood pallets or
32x32mm pine for the uprights and feet;
22x44mm pine for the cross-sections;
Laminated pine for the top;
Pine molding, etc.
---
51. Stove Cover
Stove cover is another easy woodworking project. If you have a toddler, it is very safe to reduce accidents. You can make it with plywood. You can use tongue and groove works best and scrap wood for routing guides. Also, to complete this project, you need the tools given below:
Miter saw;
Table or circular saw;
Sander;
Nail gun;
Wood glue;
Clamps;
11/4" brad nails;
Wood finish, etc.
---
52. Wooden Pallet Christmas Tree
A wooden pallet Christmas tree is suitable for decorating your home. It can also be a toy item for children and keyring. You can paint and decorate the wooden pallet Christmas tree. First, to make this wooden pallet Christmas tree, you need some old wooden pallets. Also, it would help if you had some tools, such as-
Hammer;
Gloves for safety;
Crafts screws;
Saw;
Drill with a screwdriver;
Stiff wire brush;
Paintbrush, etc.
---
FAQs
Do You Think That Woodworking and Carpentry Are the Same?
Carpentry is known as cutting and joining timber for construction of buildings or other structures. On the other hand, woodworking is known as the craft of carpentry and a skill of making items from wood.
Is Woodworking Suitable for Making Money?
Yes, woodworking is a profitable business. You can sell your own unique crafts or others' items. By selling other things, you can help them and get commission too. In this way, it will offer a wide range of crafts to the customers. As a result, it will help to increase the business as well as the profit.
Is Woodworking a Good Career?
If you love to do DIY, woodworking can be a perfect career for you. There are many people who prefer to do woodworking as a hobby. But they do not realize that it can be a profitable and good career for them. You need to keep variation in your work as a professional woodworker. You can also take woodworking as a side business.
Conclusion
In this guide, many woodworking projects will inspire you to start your project. Maybe you are not good enough but remember one thing that practice makes a man perfect. That's why the most important thing is patience, trying to develop the skills.
There are tons of ideas online. But you can do the wooden project with your style and idea. The DIY of woodworking can be an excellent choice for making money.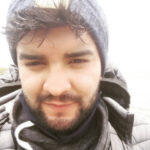 Hi, I am Eric Devin and I am a professional interior architect. Since childhood, I've always enjoyed DIY projects! And, I have loved to solve simple household problems using essential tools and equipment. I have also acquired a lot of information about basic household tools settings by working with contractors.