Whether you are a veteran bowhunter or a newcomer, everyone can agree on the fact that this skill isn't just about being able to shoot. Once you get used to shooting, the very next concern is likely to be about the equipment. The right combination of tools can greatly enhance your hunting experience and reduce the effort needed for a good result. The arrow saw is one such gadget that is sure to become indispensable after using it for a while.
You might be wondering, what is an arrow saw? To put it simply, Arrow Saws are designed to cut arrows to the archer's preferred size. You might have already noticed that it is almost impossible to find the exact arrow for your bow in the market. Moreover, buying arrows all the time can become an expensive habit.

So, most bowhunters tend to cut their own arrow shafts to properly fit their bow. That is where arrow saws come into the picture. A good arrow saw ensures a steady supply of quality arrows customized to your needs. Some archers even build their own Arrow Saw to have full control over the arrows they use.

Can You Cut Your Own Arrows? 
First things first, can you cut your own arrows? Indeed, you can! You can always go to a hunting store to get your arrows professionally cut. But you can also get an arrow saw to cut your arrow shaft to your own preference and even customize them to avoid confusing your arrows with others.

How Do You Use an Arrow Cutter?

The next question that might pop up in your head is, how do you use an arrow cutter? Unless you are using a DIY arrow saw, each brand has its unique design and perks that separate its product from the rest. But there are some common features present in all arrow saws that would help you understand the process of using the arrow cutter. 
The measuring scale determines the precise length at which you cut the arrows. It is important to inspect and adjust the scale accurately because otherwise, you are likely to waste a batch of arrows.
The securing clamp holds the arrow in place during the process and ensures the cut is even and uniform.
The blade is the most important part of the saw that needs to remain sharp and clean in order to deliver a high-quality batch of arrows every time you use the saw. Or else the blade may jam unexpectedly.
The motor of the saw powers the blade. It is a good choice for those who are beginners or like to be extra vigilant to invest in a motor that runs at 7800-8000 RPM at a minimum. You can raise the RPM up to 10000 RPM as you feel more comfortable using it.
The blade shield protects the blade itself and shields you from the blade. Having a blade shield counters a lot of damage the blade would have accumulated over time. 
The table clamp secures the saw to your workbench. It makes sure that the saw won't shift while you are working and mess up the measurements. Some saws do not come with a table clamp so you might need to look out for that or improvise.
Some other tools adjacent to the saw are quite helpful to have. Like the table clamp, these tools may not be a part of the saw but can be purchased separately.
A spin tester is used to test your arrow without having to fire it. It can help you understand the trajectory of the arrow you personally cut with your saw and make adjustments as required.
The deburring tools are used to sand down the arrows and ensure a smooth flight.
A dust collector may be the most important tool to use alongside your saw. It vacuums up the dust from the cutting and ensures a clear view. It also helps remove the harmful carbon particles while cutting carbon arrows. Overall, it doesn't let dust and debris clog the motor or the blade, and makes maintenance much easier.
Some Safety Tips to Keep in Mind for Using an Arrow Saw
Make sure to use a flat and stable surface to set up your saw. Using a tilted or uneven surface may cause the saw to slide off and harm you.
Secure the arrow saw to the table you are using or use a mount to stabilize the saw on the table. It is very important to keep the saw in place while working.
Wear safety goggles before you start using the saw. There is always a risk of flying debris while cutting and the goggles will protect your eyes. You can buy them online or get them from hardware stores around your area.
On the same note, wear gloves. Though it might not seem essential, it's always better to be safe than sorry. A good pair of gloves will protect your hands from arrow shavings and splinters.
After the cutting is done, it is important to sand the arrows and smooth out any edges that might hurt your hands.
Remember to unplug the saw after you are done using it. Since this is a rather sharp and dangerous tool, it is vital to both turn off and unplug the machine to avoid any accidents.
Last but not least, store the saw safely. Keeping the machine out of reach and tucked away is another step towards preventing accidents.
Now we arrive at the topic of making your own arrow cutoff saw. Though the process might be a bit difficult for a novice hunter, it can enhance your ability to grasp the principles of archery.
What You'll Need
Benchtop cut-off saw
38-inch 1 x 6 lumber
16-inch Undermount Drawer Slide
1 x 2 x 1 woodblock
6-inch torpedo level
Yardstick
Arrow saw blade
1⁄2-inch cable staple
Wood screws
Two nails
Steps
First, screw the cutoff saw to one end of the 1 x 6. The saw must be square to the lumber and be positioned at about a quarter-inch from the bottom and the sides. Also, replace the cutoff saw blade with a special arrow saw blade for smooth cuts.
Pinch the sides of the under-mount slide together with pliers to add resistance, for getting a proper grip when you want to cut multiple arrows of the same length.
Place an arrow in the cut-off saw clamp and trace the arrow's path on the board. Screw the slider to the board about 4 inches from the saw along the traced line so the track and clamp are perfectly aligned.
Screw the 1 x 2 x 1 block to the back end of the slider. Put an arrow in the saw clamp again. Mark where the arrow nock touches the woodblock and drill a 5⁄16-inch hole, 1⁄2 inch deep. Hammer the cable staple across the hole to secure your arrow nock.
Cut the yardstick to length and mount it above the slider. Your arrow's length starts at the saw blade.
Hammer two nails into the board in a V-shape near the blade tightly and pinch a wet-dry vacuum hose through it to create suction for the dust and debris.
Your very own DIY arrow saw is ready!
Some people come to us with questions about using other saws to cut their arrows. One of the most common queries is whether they can cut arrows with a miter saw. To those readers, I would like to say, yes. You can use a miter saw to cut arrows.
But I would never recommend it because it is quite difficult to get consistent cuts with the miter saws. An arrow saw is specifically designed for arrows with features to help with this process.
Can I Cut Arrows With a Miter Saw?
Sure, you can cut arrows with a miter saw. Especially, if you have a high-speed benchtop miter saw, it becomes a task as easy as cake.
First of all, you need to measure and mark exactly what length you want your arrow to be. You can use a regular tape measure and sharpie to do this part
Next, you need to fit the arrow you want to cut into the vise clamp that comes with your miter saw. If the saw doesn't have one built-in, you'll have to use a separate tabletop vise to secure the arrow.
After the arrow is secure, line up the cutting disc of the saw to the line you drew earlier on your arrow with a sharpie. Then, don't hesitate and execute the cut in one smooth motion.
After there's a cut, you'll need to sand the ends properly with sandpaper.
Of course, I hope I don't have to tell you to take proper safety measures. Make sure you know how to use a miter saw properly before you make this attempt. Also, don't forget to don safety gear such as goggles, dust masks, gloves, and closed-toe sturdy shoes.
How Do You Make an Arrow Cut Off Saw?
If you're feeling adventurous and want to make your own arrow cutoff saw at home, you can definitely do that. However, before you take up the task, make sure you have plenty of experience and the necessary skills needed to undertake a project of significant caliber. This will test your patience, as well as your expertise in putting things together in a functional way.
First of all, you're going to need some scrap wood and plywood pieces, wood screws, nails and cable staple to make a suitable frame or mount for the saw.
Next, you'll have to pick a competent benchtop cut-off saw. Additionally, you'll also need an undermount drawer slide, torpedo level, and yardstick. These additional pieces will make sure your arrow sawing has some level of precision.
For the first step, make a frame for the cut-off saw with some thin 1×6 plywood pieces. Attach the cut-off saw to it with screws.
In the next step, attach the under-mount slide to the saw in a way that the track will align seamlessly to the saw's clamp.
After that, screw a 1x2x1 wood block to the underside of the slider.
Place an arrow in the saw clamp. On the spot where the nock touches the woodblock, attach a cable staple to keep your future arrows secure.
The last step is to add more precision. Attach a Yardstick to the slider so you can cut arrows in the proper size.
Arrow Saw FAQs
Is It Necessary to Buy an Arrow Saw?
For any passionate hunters, buying an arrow saw is a good long-term investment. It will save money and effort, and you also get your own custom arrows out of it.
How to Cut My Arrows Perfectly?
 Carefully follow these steps to cut the arrows.
Measure your arrow length
Set up the arrow on the saw
Adjust the measuring scale properly
Cut the shaft of the arrow
How Do I Cut Carbon Arrows?
You need a few pieces of equipment to correctly cut your carbon arrows. A file, pipe cutter or drill, sandpaper, personal protective equipment (PPE), and an arrow saw is enough to do the trick.
How Do I Pick the Right Saw for Me?
There are some factors to look into while buying an arrow saw.
Quality – Like any other tool, it is important to suss out the quality of the tool before you buy it. Look for user reviews and brand names for an easier choice.
Price – Quality tools are not cheap. With these kinds of precision tools, you are better off investing a bit of money. Depending on your use, you are guaranteed to get the value for money out of a quality arrow saw throughout the years.
Blade Speed – To efficiently cut your arrows with the blade saw, you must have an idea about which blade speed will be the most compatible with you according to your skill level.
Sound – Some saws make sound and others can operate quietly while in use. Feel free to choose the one that fits with your situation and surroundings.
Use – It is perfectly fine to acquire a simple arrow saw that only does its job of cutting arrows. But if adding a little to the budget can present you with more useful features you need to use anyway, then why not grab that option? We have already pointed out some useful tools like a Spin Tester and Deburrer. See which ones pique your interest and look for saws that come with the ones you want.
Set Up – Think about where and how to set up your saw early. An easy setup can increase the starting enjoyment of your purchase by tenfold.
Conclusion
No matter whether you buy or make your own arrow saw, it is vital to do your research to figure out the options available. I hope this guide gives you the information needed to make your decision. May you end up with the perfect arrow saw that suits all your needs and preferences. 
Featured image credit: Amazon.com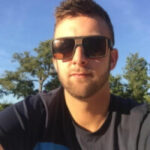 Hello, I am David Rowan. I am a professional contractor with 10 years of experience in home building, different tools used, construction, home remodeling, and other home improvement work. I have already built many custom homes and continued to do several woodworking projects along with how to deal with all categories of tools.