The general purpose of the longboard is to move around from here to there. You can use a longboard instead of riding a bicycle for city commuting. We often misunderstood the difference between a longboard and a skateboard.
Longboards are generally longer than a skateboard. We use skateboards for doing different tricks. Such as Flip Tricks, Grab and Air Tricks, Ramp, Footplant, and many other random tricks. But on a longboard, we can't do these tricks. Because longboards are not designed to do skateboard tricks.
 But we can use longboards for cruising, Freeride, and freestyle riding. Freestyle longboarding will allow you to do some longboard tricks. Such as Cross Step, Peter Pan, Nose Manual, G Turn, and Pivot.
Freeride longboarding is quite tricky and technical than freestyle longboarding. Some of the tricks of freeride longboarding are stand-up slides, hands down slides, and foot braking. Drop-through, drop-platform, and top-mount. Now let's get to the main discussion that we want to know. Here we are going to know about cruising longboarding and types of cursing longboard.
Cruising Longboarding
Freeride longboarding and freestyle longboarding is tricky and technical. But cruising longboarding is easier than other types of longboarding styles. Normally the cruising longboard has a larger wheel than other types of longboard. So, for a faster ride, cruising longboards is the best choice. Longboard riders generally use cruising longboards for downhill rides.
 You can use any longboard for cruising. Though longboard riders prefer to use a longer board for cruising that is more flexible and has a bushing setup. This setup allows them to control the speed while curving the longboard.
Shortboard Cruiser VS Longboard Cruiser
You can use both shortboard and longboard for cruising but you will not get the same stability and riding style on both. Normally shortboards are less stable than longboards. As we need stability while cruising so it is most important for us to look into stability. Again, on a shortboard, you can't turn downhill easily while on a longboard it is more convenient to turn down the downhill road.
 If you want to ride in the city then you should definitely choose a shortboard. Because in a city ride you will face so many obstacles and the shortboard allows for a quick turn. And the small wheels of the shortboard make the ride slower. So, you can easily stop riding when you need to.
What Type of Terrain is Best for Cruising Longboarding
The best terrain for cruising longboarding is relatively smooth and flat terrain such as pavement, sidewalks, and bike paths. Avoid rougher surfaces such as dirt and gravel roads.
How to Choose a Cruising Longboard
The shape and design of the longboard divided the type of longboard into two categories. These are  Drop Through Longboards and Pintail Longboards.
 Drop Through Longboards
Drop-through longboards are designed in a unique shape where the trucks are dropped through the deck. This longboard is more stable than any other type of longboards. The wheels of the drop-through longboard are installed in the two-edged of the deck. So, it makes the ride more comfortable to turn the longboard while riding. If you are searching for a city commuter longboard then nothing is better than the drop through longboard. You can easily carry the longboard in hand when you need it.
The low-rise deck of drop-through longboard allows pushing the longboard and footbrake at short times. As the wheels are installed in the edges of the deck so it makes the longboard so flexible. You can have some jumping fun on this drop through longboard.
Pintail Longboards
Pintail longboards are designed as the traditional longboard. The bigger wheels of the pintail longboard make the ride faster. The wheels of the pintail longboard are softer which makes the ride more comfortable and relaxing. This pintail longboard reduces the chances of wheel bite. Pintail longboards are most popular for cruising and small hills. It also helps the beginner to learn curving easily.
So, while choosing a longboard for cruising you must consider the length of the longboard. If you want to use the longboard for city cruising or small hills you should buy a medium sized cruising longboard. Such as a medium drop through a longboard. But if you want to ride for a longer distance such as a downhill ride without using the push and foot brake then you should take a pintail longboard.
Conclusion
Cruising longboarding is a great way to get around town, commute to work, or just have some fun. With the right board, you can cruise over smooth terrain or tackle the toughest of hills. When choosing the right longboard for cruising, consider the size, shape, and stability of the board. Consider the type of terrain you will be riding, as well as your skill level. Be sure to try out a few boards before making your final decision. With the correct board, you can be sure to enjoy your cruising longboarding experience.
You Might Also Like: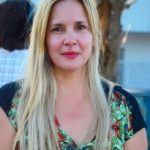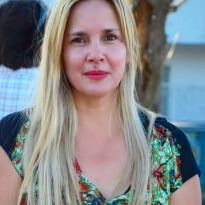 Guys, I am Camila Avery and I love to help my mom to do indoor & outdoor activities. As a lady, I have passed my time on gardening, home improvement, and personal or self-care. I have acquired some degrees in outdoor recreation, beauty, and hair care. It is not easy to work with top-level professional beauty experts. But, I got that opportunity and experimented with different hair extensions, hair colors, and cuts.