Published on: March 1, 2022
Written by Eric Devin / Fact-checked by David Rowan
If you are a wood whittler then you know the importance a good knife is to your crafting. When you own a dependable tool for your whittling, then the job possibilities and projects are endless because there are no limitations to the things you can create.
So, the first question you have is, "how do you find the right knife?" It's not so easy when whittling knives are available everywhere. If you use the wrong knives, that will cause a few bloody fingers.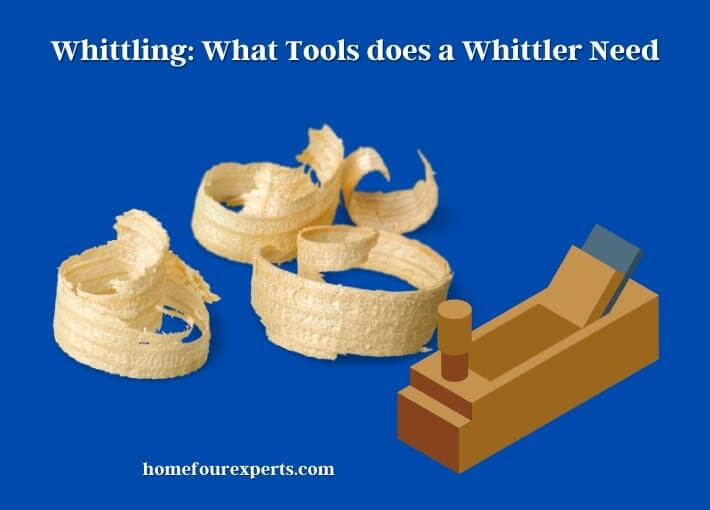 Here we try to give all your answers about this topic. And you will get all the details which you need to know before whittling. Before starting your whittling job, take a clear concept of which knife is the needle and which one thing you should avoid. Be with us and know what tools you need for whittling jobs.
History of Whittling
We don't think whittling is a new hobby. Many thousands of years ago, people first developed sharpening tools. Between 1865 and 1965 in the United States, whittling was most prevalent in the century. According to Wikipedia, "Whittling may refer either to the art of carving shapes out of raw wood using a knife. And a non-artistic process of repeatedly shaving slivers from a piece of wood. It is used by many as a way to make artistic creations."
Additionally, there are no rules when it comes to whittling. You need just a piece of softwood and a quality full knife with sharp blades for doing a whittle. Any newbie can easily start whittling. There are some techniques and guidelines that you need to get the most out of your whittling work ideas.
Which Wood is Perfect for Whittling?
As stated above, you already know the ideal wood for whittling beginners is softwood. They are easier to work with. When you have achieved some skills, then you can move to harder wood like the Mahogany. Hardwood also lasts much longer than softwood and tends to keep its texture and shape better over time.
So, we recommend that you go with wood that has straight grains. They are much easier to cut through. And don't chip the wood in an incorrect direction.But, here you will face one problem. In the market you will find hundreds of softwoods that can make you confused. Here are some high-quality whittling woods we describe. Hope now makes it easier to select one of them.
Balsa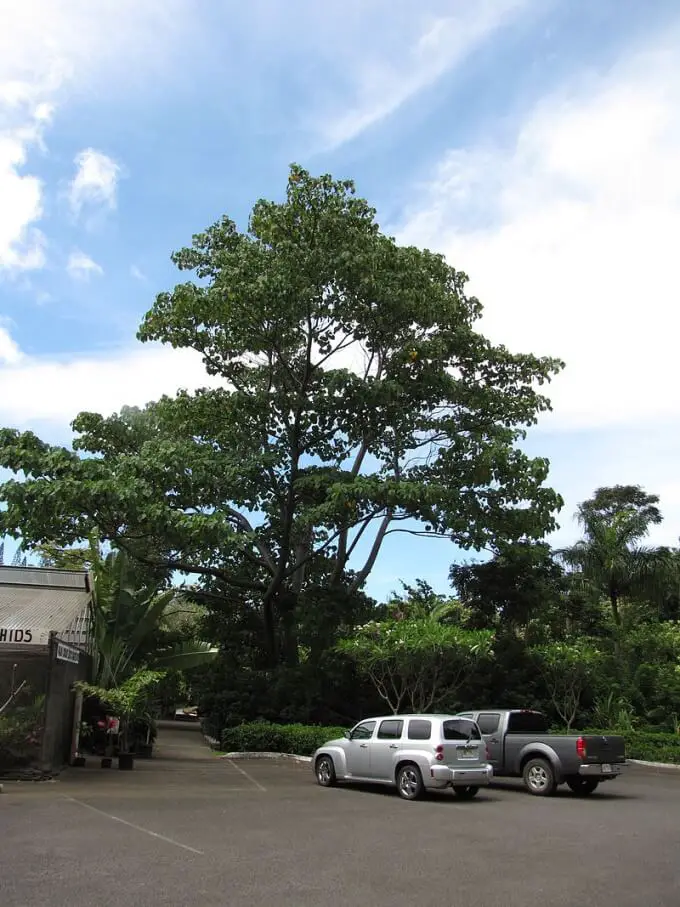 Balsa tree
It is one of the softwoods that is a little bit deeper brown. Its grains are straight, and it is super easy to whittle on. Balsa's common characteristic of this wood is turned yellow-brown when you whittle. There is nothing to worry about.
Twigs and Branches
One of the wonderstruck of whittling is that you can work with twigs and branches. Both are excellent materials for working, and they are extremely soft. You can make decorative objects or ornaments as you want with them because they are completely free of charge.
Butternut
It is one of the popular whittling woods. Its grains are both bigger and coarser. It is easy to work and chips away. It can be found in lumber yards. You can even get it for free if you are lucky. 
Basswood
It comes with light brown color softwood with a fine grain. It is easier to cut through and also ideal for beginners. You can use this basswood with your pocket knife. If you use a professional whittling knife, then you will get a better result. 
Which Knife is Perfect for Whittling?
There are many specialized whittling tools available on the market. They work more than your pocket knife and give more comfort in use. To help you find an ideal knife, we discuss the most important things which you should consider.
Just follow those points and get a perfect knife for your whittling project. Also share about a few tools set which are great value for your money and should not be priced at too much.
How to Choose Perfect Wood 
The wood types you have to plan before whittling. Its use can influence your selected whittling knife. When you might want to start on a piece of wood, then you should choose precut wood. In this case, you need a basic whittling knife. Which one is not for use on any special purpose, and it is perfect for getting started.
When you get any hang of working with a stick, you can choose more advanced whittling knives. We recommended a hook knife for this type of work. For doing intermediate and experienced whittlers you will get more value in pre cut pieces of wood. And you can choose a range of hard or softwoods. Such as basswood or aspen wood. They are used for mainly whittling because their minimal grain is soft structure.
What Tools Do You Need for Whittling?
We figured out a few most readable and popular Whittling knife lists for you. Here you see, some knives are only used for whittling tools. Some are individually whittling tools. And some of these knives are individuals that can be used for multi-purposes, including whittling. Let's get to the below to know everything briefly—this time to figure out the perfect whittling knife for your whittling project.
Spoon Carving Tools Set 
This tool set comes with several components like a hook knife, a whittling knife, a polishing compound, a chip carving knife, and a leather strop. These tools are available within a tool roll for easy storage and carrying. The tools are used easily and more comfortably. However, these tools are used for general carving and whittling.
Flexcut Palm & Knife Set
The Flexcut whittling set has different numbers of tools and options. The basic set offers four common tools.
 Cutting knife
 Detail knife
 Sweep gouge and 
V tool.
This set also included a tool roll like a Spoon carving tool set. Flexcut tools are made from hard carbon steel. The tools are razor sharp out of the box. And the cutting knife is doing a great job. This is an ideal option for not only for beginners but also perfect for experts. 
Old Timer Whittling Knife (6 in 1) 
This is a 6 in 1 set where you find everything as you need for whittling jobs. It has a pair of straight knives, a hook knife and a chisel. It is most comfortable to use. Switching between knife types is not too easy picking like the other knife you already have. You have to stop, fold in and fold-out, then you're there.
Red Geese Whittling Knife 
This whittling knife is a single knife that is designed to be used for detailing and wood carving. Its blade is made from hard carbon steel. And its handle is made of hardwood. It must say that its handle is designed to be comfortable to use over a long time. And the blade is sharp out of the box. If you are a professional whittler, then you should have this knife in your toolbox. It is also an ideal starting point for beginners.
What Things to Consider for Getting a Whittling Knife
Before selecting a whittling knife, you must think about a few important considerations to keep in mind. For doing whittling jobs, you need two things. One is the wood that you want to work with. And the second one is the features of knives for safety considerations. Sometimes these factors will depend on your skill level.
Handle
When purchasing a knife, we always think it's only important part is the blade section. But another important feature is the handle. Its weight, balance, and durability are going to affect your whittling. 
Don't forget the parts of the knife most comfortable and can contribute to your hand fatigue. Whittling knife handles are made of stainless steel, plastic, and wood. We describe all those types of woods below.
Stainless Steel
These types of knife handles are most durable and easiest to clean. It is less comfortable to use than plastic and wood handles. For beginner whittlers it is not a good choice because users' hand muscles will fatigue quickly.
Plastic
Thi plastic handles are low-priced and durable. It is also easy to clean. It doesn't look like wood, but it is not splitting or swelling. However, plastic handle whittling knives are harder to find.
Wood
The wood handle is commonly chosen for whittling. Because it looks attractive and offers a smooth, comfortable grip. Moreover, wood is a porous material that can cause swelling, absorb excess moisture, and splitting. For this feature your knife can be stored properly. 
Blade Material
Whittling knife blades are made of three materials. Such as laminated steel, stainless steel, and carbon steel. For better understanding, we will talk here briefly. So keep with us and get all the valuable information.
Laminated Steel Blades
Those types of blades are made from different types of steel (during the forging process). It gives them a good sharper, longer-lasting edge, and more corrosion resistance than carbon steel blades.
Carbon Steel Blades
It is the common type of whittling knife blade. They come with a minimal sharpening edge, which is perfect for working with hardwoods. The blades require proper storage so they don't become frail, rusted, and essentially useless.
Stainless Steel Blades
They have a rust resistant substitute for carbon steel. At the same time, stainless steel doesn't keep the edge for a longer time. On the other hand, carbon steel and laminated steel are better than each metter. It is less expensive and doesn't require lots of maintenance.
Blade Shape
The blade shape is an important fact to consider. Some come as hook blades and designed for a particular function, for beginners should choose a long and thin blade because they don't have lots of bellies. However, some beginners like to use a shorter blade to get better controlled and safe. Generally, whittlers should avoid more than 15mm thick knife blades. 
Blade Locking
Some whittling knives come with one and more than one blades folding into their handle when it is not used. It keeps them safe from damage to the blade. And makes the knife more portable and compact. Before purchase, must ensure your whittling knives are offered a blade locking system. It is also true that all foldable whittling knives do not have this feature. But it will save you from any injury if it is in your pocket.
How to Sharpen Your Whittling Knife Blade?
Already you have to know there are many different ways to sharpen a whittling knife. Here we tell you about the most common method employing a sharp stone. Lay down the blade of your knife flat on the stone. Then it angles slightly while pushing your knife away from you. However, were you trying to cut a piece of the sharpening stone? 
You can try another way, lay your blade flat on the stone at a slight angle. Then sharpen your knife by pressure to the blade and move the knife in a small circular.
Tips of Whittling 
To make your whittling time more easier here, we share some quick tips and tricks that will surely come in handy. So try to follow those tips. The beginners and expats all get profit by following those tricks.
Always try to use not more than 1.5 inches of blade;
Beginners should use softwood as we have said before
Draw a design using before you start;
Remember to go slowly with small steps;
Your slides should be comfortably fit in your hand.
Conclusion
If you are looking for a hobby, whittling is a lot of fun in your pastime. It doesn't cost much, and you can get started. Nowadays you can easily find not only the ultimate tool for your whittling job but also they're going to get basic whittling. The only way you get any closer is if you like to use random sharp to whittle down wood.
After reading, if you have still felt hard of whittling then we recommend you follow any books. You can find whittling books online. According to Goodreads the website top whittling book lick as A Woodcarver's Workbook, Caricature Carvers Showcase, Whittling Handbook etc.
Hopeful, you have got enough ideas about whittling tools. So good luck, and enjoy your whittling job. If you have any comments, please leave them below freely. All over thanks for being with us.
Relevant Resources: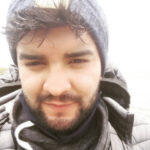 Hi, I am Eric Devin and I am a professional interior architect. Since childhood, I've always enjoyed DIY projects! And, I have loved to solve simple household problems using essential tools and equipment. I have also acquired a lot of information about basic household tools settings by working with contractors.