It's a very common phenomenon that every homeowner encounters a situation when some kind of renovation work or installation of some house fixtures or fittings is required. When you own a beautiful house, you must have some basic tools in your toolkit collection. These minor kinds of tasks you can do by yourself that saves your time and money.  
It would be the smartest way to have the set of basic tools in your personal toolkit collection so that you can get them easily to fix your problems as and when needed. 
However, I have compiled a list of 10 essential tools for every homeowner to discuss through this article, emphasizing how frequently these tools would be needed for your house renovation, installation of fittings, and maintenance.  
1. Claw Hammer 
It's a smart way to have a claw hammer in your home toolkit to make it a complete one. Its benefits are numerous from nailing in the wall to renovation works. You may prefer a hammer with a flat hammerhead in one side used for pounding while a V-shaped notch is to get rid of nails from the materials like wooden products keeping your materials or nails safe.
2. Screwdriver Set 
You must get a set of screwdrivers of different shapes and sizes to organize your toolkit. Screwdriver is frequently used from household building to renovation projects including assembling, fastening cupboard knobs, etc. Always prefer a set combined with standard size screw heads and shapes including compound blade tips which would work smartly to accomplish your projects. 
3. Digital Tape Measurer 
One of the most essential tools for homeowners is digital tape measurer. When a question of precision comes, there is no alternative, but measurement tape can do your job accurately. Try to get a digital tape of at least 16 feet long along with a memory function to store your measurement readings. Besides, a few other useful tapes are suggested below. 
Retractable Steel Tape 
With length from 12-30 feet could be suitable for domestic measurement tasks. 
Flexible Reel Tape, Fabric tape 
Steel in lengths over 100 feet which are commonly used by homeowners. 
Yardsticks and Straight Edges
​These are in the ruler family and are handy for quick takeoffs
Electric Tape 
Also popularly known as insulating tape is useful for insulting electric wires or other electric conductive materials. 
Plumber Tape 
This type of tape is used for plumbing including sealing pipe threads. 
4. Power Drill 
Cordless multi-purpose power drill is one of the most essential tools to have in your toolbox. Its benefits are manifold, like driving bolts into wall studs, cutting out heavy-duty holes and fastening doorknobs, setting handles on cupboards or making out a wood deck, etc. Power drill is the right choice to use for having your work done comfortably. Cordless model allows you to reach out to extremely tighter spaces. 
5. Wrench Set 
We all are more or less familiar with the wrench set, which you must have in your home toolkit collection. It helps in constricting or releasing nuts and bolts from all kinds of materials. It's also a great choice for plumbing repairs. You may hardly find a house building project where a wrench is not used. Following are the essential categories of wrenches you can have in your collection.  
Adjustable Crescent Wrench
Adjustable wrenches combined with portable jaws offer extended use with different sizes of nuts and bolts. One large adjustable wrench is enough to meet your domestic need at the initial stage instead of a full set of adjustable wrench. This type of wrench is very effective for tightening nuts and bolts, particularly for plumbing or assembling furniture.  
Allen Wrench
Allen wrench, small L-shaped wrench, also known as hex keys or Allen keys, is one of the essential tools particularly used to drive screws and bolts with hexagonal sockets in their heads. You can have one set of it with different sizes to meet a wide range of projects' needs. It's very effective for fastening or repairing furniture, bicycles, door locks, plumbing including garbage disposal etc.  
6. Extension Cord 
Don't miss out the extension cord to have in your collection. It helps you move to your working space easily to do your job freely. There is variety of extension cords including cold weather indoor/ outdoor use cords, cords for low-power appliances, extreme all-weather friendly extension cord etc. could be in home-owners collection to use as appropriate.   
7. Stepladder 
Stepladder allows you to reach inaccessible areas to grab your things or do any repairing or installation task. It helps you manage your numerous home tasks. Try to get one around 6-10 feet long that would give you the maximum access to unreachable areas while performing your indoor and outdoor works.
8. C-Pliers 
C-plier is one of the frequently used tools for interior or exteriors house renovation or building projects. It allows you to hold, pull, or twist minor stuff firmly to finish your tasks efficiently. You can get a combination plier for your toolbox for bending, gripping nails, which other kinds of tools may not be able to perform efficiently. It also helps in fastening and crimping. C-pliers sometimes may be called plier wrenches, tongue and groove pliers, or locking pliers.
9. Utility Knife
​Utility knife is a common basic tool to have in a home toolkit collection. It's an extremely versatile tool for safer cutting with accuracy. Always prefer a mid-range knife with a rubber grip while purchasing to avoid slipping or injuries. 
10. Flashlight 
Flashlight is another vital tool to work efficiently. While working, you may need to be able to see your work clearly. There are so many indoor and outdoor areas where there may not be sufficient light to see things clearly. In such a situation, your flashlight would meet your needs while dealing with your project. So, don't forget to get one for your toolbox collection. 
Are Any of the 10 Essential Tools Interchangeable With Other Tools?
Yes, some of the 10 Essential Tools are interchangeable with other tools. For example, a Phillips head screwdriver can be used instead of a flathead screwdriver in some cases. Additionally, a ratcheting wrench can be used instead of a regular wrench, and a multi-tool can be used in place of several other tools.
Benefits of Having These 10 Essential Tools
1. Time Management: Having a system for tracking time and managing tasks can help increase productivity, decrease stress, and help ensure that important deadline are met.
2. Project Management: Project management tools help to keep a project organized and on track, making it easier to deliver the project on time and within budget.
3. Communication: Having the right tools for communication can ensure that everyone is on the same page and that information is passed quickly and accurately.
4. Collaboration: Collaboration tools allow people to work together on tasks and projects, even if they are in different locations.
5. Knowledge Management: Knowledge management tools help to store and organize key information and documents, making them easily accessible and reducing the amount of time needed to find the right information.
6. Reporting: Reporting tools help to track and analyze data, which can provide insights into the performance of activities and help to identify areas of improvement.
7. Security: Security tools help to protect data and systems from unauthorized access and malicious attacks.
8. Automation: Automation tools can help to streamline processes and tasks, reducing the amount of time needed to complete them and improving the overall efficiency of the organization.
9. Cloud Computing
Concluding Remarks
The list of 10 essential tools may help you organize your personal toolkit for performing multi-task while renovation, maintenance, or installation takes place. You may have personal preferences in organizing your toolkit based on your needs. But I would strongly recommend you to have these basic tools in your collection as they are recognized as frequently used tools for accomplishing home-based essential multi-tasks.
Always take care of the quality when purchasing them from the market as these tools are flooded everywhere in different names and brands. Also, try to get familiar with the tools and its operation before using them to achieve the best performance. 
Read the user's instruction manual carefully to train yourself and prevent workplace hazards and injuries. Also, it's strongly recommended to wear all safety gears as appropriate and maintain safety protocol before, during, and post-operation of the tools. Always try to keep yourself updated with tool-related latest information and knowledge for your progressive development. 
You might also like: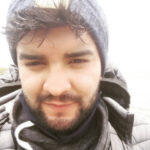 Hi, I am Eric Devin and I am a professional interior architect. Since childhood, I've always enjoyed DIY projects! And, I have loved to solve simple household problems using essential tools and equipment. I have also acquired a lot of information about basic household tools settings by working with contractors.