Published on: January 15, 2022
Written by Eric Devin / Fact-checked by David Rowan
From firing a nail, drilling a hole in the wall, or cutting tiles to remodel toilets, everything involves light, medium, or heavy electric tools. There are manual tools like pliers, cable lugs, fish tape, coax connectors, fishing rods, and many more for countless applications. 
To be honest, we are now bound to use electric items to ease up our lives. Only proper maintenance of those essential tools, accessories, and equipment can make the tools last a long time. Besides, it is also compulsory to prevent accidents and damage to the machinery.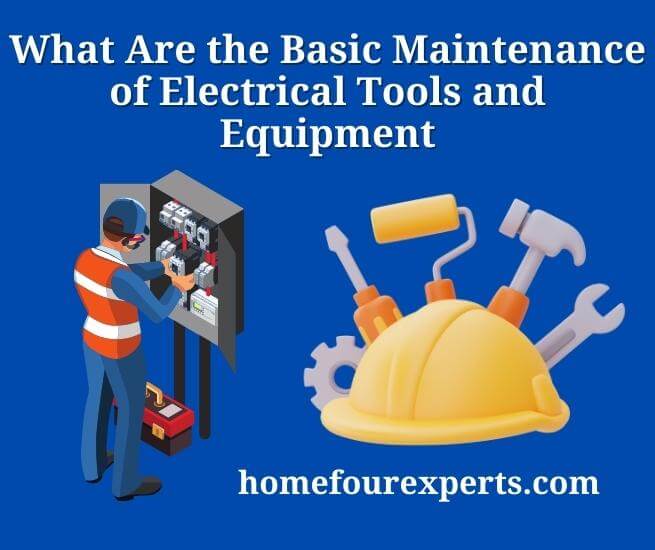 So, here are the basic tips for the basic maintenance of electric tools. From heavy power tools to simple manual tools, all are covered in this topic. From professionals to occasional users, everyone should find these maintenance tips simple and easy to follow. 
Basic Maintenance Steps for Electrical Tools
Regular Maintenance
Tools that are regularly used should be maintained regularly; as simple as that! Electricians, DIYers, carpenters, contractors, and many other professions use electric tools regularly. Besides, homeowners also use electric tools for light use. 
In both cases, the electric items should be properly maintained to assure the best results. 
Cleaning
Clean your electric tools, equipment, and power tools as soon as you are done working with them. If it means to clean the tools every day for a professional, then be it. Negligence of cleaning always leads to rusting of metal parts and breaking. On the other hand, not cleaning the housing of a power tool will result in dust contamination and affect its performance. 
To clean the electric tools, only a soft and dry lint-free cloth and a brush is enough. Be sure not to use any liquid to clean the tools, especially water. If water gets in the tool, it may create a short circuit and cause an accident or may cause premature rusting. Soapy water is a useful solvent to remove oil and grease from the tools. Damping a cloth with that solvent and wiping the surface will clean up the grease. 
Some electric tools like power tools may require more than sweeping and mopping to thoroughly clean. Vacuum cleaning off the insulation and housing of the motor is important to suck out any dust buildup. 
Storage
My rule for storing electric tools is, 'every tool should have a house and the tools should be in their house'. Meaning, there should be a specific place in your toolbox, shelves, cabinet, or garage to store the tools. No matter if it is a simple circuit finder, screwdriver, or electric saw the tool and equipment should be placed in their discrete places as soon as the work is done. 
Large tools like drilling machines, electric saw, and sanding machines should be stored in separate containers. It is not a good practice to dump all the big tools in a bag and let them bump each other. For longevity of electric equipment and easy access upon emergencies, there is no alternative than a proper storage system. 
Lubricating
Heavy tools and sharp accessories like tile cutter and blades, drill, and drill bits should be well lubricated before use. The sharpness lasts long if the blades or drill bits or any other sharp ends has a coat of lubrication on them. It helps to create less friction and protects the tool from overheating, breakage, wearing, and damage. 
Periodic Maintenance of Electric Tools
If you are not a professional, then it is more likely that your tools are kept out of sight for years until they are needed again. In that case, even if those tools were stored in pristine condition and no one is using those anymore, regular inspection is still necessary. 
Leaving the tools for long may cause rust and built-up dust may lead to poor functionality. Periodic maintenance can prevent those situations before it gets out of hand. 
Inspection
The tools should be checked at least twice a year. The following features should be checked and repaired as a preventive measure. 
Functionality
Are the tools functions as those used to be? For example, is the drill/driver is running as good as it was before? Or does the voltage tester deliver accurate reading? Check for any changes in the operation and functionality of every tool and equipment. 
If it seems that the tool has developed a defect, then you can claim for warranty ASAP or find and fix it. Most of the minor problems like rusting blades or dull drill bits can be fixed at home. Some problems however need expert intervention. 
Wires and Plugs
Look for the condition of the power cords and plugs of all the electric power tools. Improper maintenance often hampers the wires of the tools. If the power cord is broken, then it is a potential source of the accident. So, always check the wires of the ​overwhelming. 
Batteries
Are the LEDs of the hard hat battery operated? Sure it is. The same goes for most of the electric tools that come with added features. Twice a year check the battery life. If it needs to be charged, then fully charge the battery. Never leave the battery inside the tool for a long time. If the battery gets damaged, it will ruin the entire unit. 
Alignments
The tools that work on precision are the most critical to maintaining. If the miter gauge, angle stop, and bevel of an electric saw become misaligned for years of wear and tear, it will start delivering results no one appreciates. So, if you have any electric tool with gauge, scale, or bevel, then check if the measurement is accurate or not. 
Sharpening if Necessary
My grandfather used to say 'keep the piano tuned'. I still follow this rule in maintaining my gadgets and gears. All the blades, drill bits should be sharpened if it is found dull. Wearing the edges or developing rust may cause dullness. Whatever the reason is, if you want to save yourself from purchasing new packs of blades of drill bits when necessary, then keep the items prepared. 
Most of the time people throw away the dull items just to save time or resharpening during emergencies. So, it is better to be done when there are no emergencies. 
Rust Removing
If the storage is not proper, then any metal item can develop rust. A little bit of moisture in the air is all it takes to start the epidemic and cause damage to all the tools stored in the same place. 
However, whenever rust is found on one tool, it should be taken care of immediately. Sanding the metal part with 100 grit sandpaper works fine. It removes rust without eating the metal. 
Tips for Successful Maintenance of Electric Tools
All the regular and periodic preventive and cure measures for maintaining tools may feel overwhelming. Here are some handy tips to make things fun!
-keep a logbook for all the items. 
-include the name, description (i.e. size of a screw or bolt, dia of a circular blade, or size of the sander, etc), date of purchase, last date of warranty, stored location, and other important issues of all the tools and equipment you own. 
-always mention the date of inspection and found problems. Tick the box when it is solved. If any tool was needed to take to the repair shop or replace by the vendor, then note those dates as well. 
-invest in a handy shelf, tool bag, or cabinet for proper storage of all the tools. There are countless inexpensive ways to create storage of electric tools. In the long run, it pays off the investment. 
Conclusion
The last thing we want from our electric tools is to prove broken when it is needed to use or cause an awful accident. Needless to say, the money invested in it to buy becomes wastage. So, maintaining electric tools and any other item is a must on a regular basis. Once the regular chore becomes a habit, then the tool we get by investing hard-earned money will serve longer. 
Before maintaining any particular tool, the instruction manual should be used. The proper maintenance ways are always mentioned in the manual. It should be maintained while dealing with heavy tools. For lighter tools, the general maintaining method should be followed.
You might also like: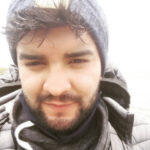 Hi, I am Eric Devin and I am a professional interior architect. Since childhood, I've always enjoyed DIY projects! And, I have loved to solve simple household problems using essential tools and equipment. I have also acquired a lot of information about basic household tools settings by working with contractors.