Every single trade has its preferred tool. So, the electricians will be using some tools that are mostly needed to do their job effectively. If you are an electrician then you already know how many tools you need. But all the tools are not preferred for all jobs. If you are new to your job it can be tough to know what tools you need for your job.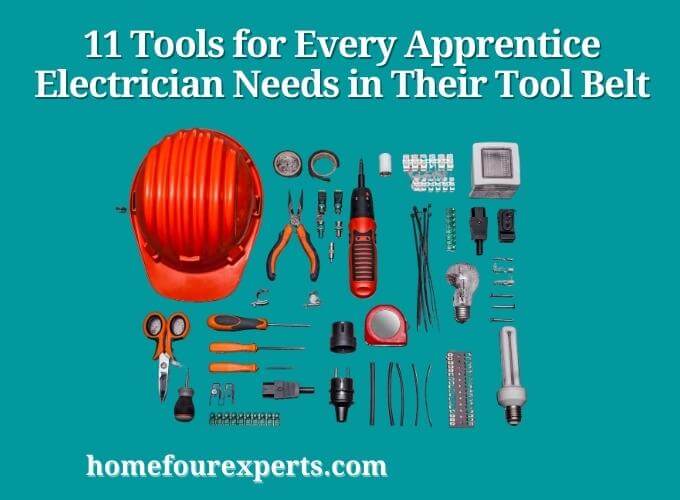 If you're just starting as an apprentice electrician, then it is the right platform for you. Here you can know about the most important tools every apprentice electrician needs in their tool belt. For this reason, we have compiled an 11 tools list. This list will help you to figure out which tools you need to purchase and which ones you can leave out.
11 Tools Need for Electrician Apprentice Tool Belt
Every company where you go for work here will supply some apprentice electrician needle tools. However, you would be purchasing some extra items. That is the reason why you should have enough strong ideas about the first tools for an electrician. So, check out our tools list to know about the 11 essential tools that absolutely every apprentice electrician needs in their tool belt.
1. Screwdrivers
Everyone is closely known to the screwdriver and its initial functions. There are several screwdrivers for multipurpose tasks. Nowadays, most electricians like to take a screwdriver's set. This set is included in many more options. Let's know about the most used screwdrivers. Flathead, Phillips-head, Star-head, Hex, Pozidriv, Square, Nut drivers, Multi-tip, etc. Those are used depending on your job types.
2. Wire Strippers
Another portable handheld tool that a beginner electrician frequently needs. This instrument is mostly used for removing the protective coating of an electric wire. Also used for replacing and repairing the wire. Using the wire strippers is easy to join with other terminals.
Before selecting the wire strippers, you should learn a bit about their styles. While they all can do their work well. But one kind is much better than others for your project. There are five main types of wire strippers. Like adjustable, gauged, automatic, gauged automatic, wire stripper, and cutter.
3. Cordless Drill
A battery-powered cordless drill is always an important tool for electricians. For any kind of drilling work, this machine will help you significantly. You can change the drill bit if you need able hole sizes. Most electricians use the tool belts to allow hanging their cordless drill into the holder. 
There are three basic types of cordless drills based on their performance. Those are light-duty, general-purpose, and heavy-duty. Based on their functionality it can be divided into five types. There are drill drivers, cordless screwdrivers, impact drivers, hammer drills, rotary hammer drills. Before purchasing anyone, you must ensure their battery life, speed control, grip, chuck, handle model, and power.
4. Socket Sets
A socket set is a compatible toolkit for the electricians. It is designed to equip varieties of fasteners primarily to fit nuts and bolts. You should take the full set because you don't know which one size will be suitable for your worksites. A good socket set provides extremely durable, anti-corrosion protection. Also comes in different sizes and a reversible mechanism for getting a smooth operation.
5. Pliers
Nowadays everyone has pliers somewhere in their house. But an apprentice electrician needs several types of pliers for doing their daily jobs. Few of them are-slip joint pliers, tongue and groove pliers, locking, linesman's, cutting pliers, nose pliers, nine-inch pliers, etc.
Generally, they come with a design consisting of a pivot, two handles, and ahead. They are get-at-able almost everywhere. Also can be used for different purposes in a pinch. So before you purchase any pliers, try it if it fits in your hand. By choosing the perfect pliers for your job, you will have a more pleasant experience.
6. Tape Measure
Measuring tape is the most important item for the contractors. Generally, a double-sided 25ft tape measure is maximumly used by professional electricians. These small items help in all kinds of measuring purposes jobs. It is one type of flexible ruler that can be used for measuring distance. There are two types of tape measures, long tape and spring return pocket tape measures. A spring return tape measuring kit will fit into any pocket. 
7. Multimeter
The voltmeter and ohm multimeter is used for determining the current or voltage level of the electrical circuit. That reading tells you whether the circuit is dead or alive. There are three basic digital multimeters you will find in the market. Because they are divided into three different ranges of functionality. 
They are a fluke digital multimeter, clamp digital multimeter, and auto-ranging digital multimeter. Safety is a number one concern for an electrician. Before ordering, Having the proper test.  
8. Utility Knife
To cut down anything in your working sites, a utility knife is a convenient choice. A good knife is a necessary kit in the daily working life of an electrician. The Problem is, there are a lot of knives available in the market. Choosing the perfect one is more difficult for beginners. You can use various lengths depending on your job. Its grip control on the handle will help to keep it firmly in your hand.
9. Wrenches
The wrench is another hand tool that can be used for tightening nuts, screws, and bolts. There are several types of wrenches like adjustable wrenches, vise grip wrenches, pipe wrenches, allen wrenches, torque, crowfoot wrenches, etc. There are also many other types of wrenches in the market that you can use. Choose the right wrenches, depending on your project. Must be sure that it will securely and efficiently complete your task at hand. 
10. Electrical Testers
Professional electricians use different types of testers to check electrical functions. Some testers come with multi-function devices. And it can be used for common electrical testing. While other devices will be used for a single function. Various electrical testers will be used to check out the voltage levels of the AC and DC circuits.
11. Headlamps
If you work in areas where there isn't much light! Then a headlamp can make your working day a lot easier. A good headlamp will be dust and waterproof and also offer a massive battery life. And the battery will be rechargeable. If you don't like to go with a flashlight in your one hand then you'll need a headlamp.
Tips and Tricks to Care the Electricians Tools
It's good to make sure that you have all the tools in your tool belts before going to your working place. Here we are talking about a few tools that are needed by every apprentice electrician in their tool belts. Every electrician must know some tips for cleaning those tools without any hassle.
Make sure they are kept correctly stored. You can use bags or boxes to store them. Also, ensure that the storage place will be dry. Before storage, your tools must be properly cleaned up. You can use a cloth to remove any sawdust or excess oils. After you finish every job, check your tools. If any tool is completely downfallen then immediately replace it.
Final Words
Finding the right tools is the initial step to becoming an apprentice electrician. Don't look inexperienced on your job by having all the tools. You get your tools and make sure to correctly maintain them. That way they can last a longer life.
If you are an apprentice electrician, then the tools we mentioned will undoubtedly be useful for your job. That is because stocking up those essential tools will prepare you for most working conditions. Not just that, having the right tools ensures that you can work more efficiently and safely. They also make your look more professional. Also, it can save you from any embarrassing situations.
Relevant Resources: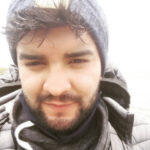 Hi, I am Eric Devin and I am a professional interior architect. Since childhood, I've always enjoyed DIY projects! And, I have loved to solve simple household problems using essential tools and equipment. I have also acquired a lot of information about basic household tools settings by working with contractors.