Hammer was invented in human history around 4000 B.C. Since then, many versions, sizes, and hammers have been used. Some hammer types are used by professionals, some are for artisans and craftsmen and most are used by commoners. 
Ball peen hammer is easily available and used every day by both commoners and professionals. Most common people are unaware of its usability. Ball peen hammer has some specific functions that other hammers can't perform. The round ball-shaped side of this ball-peen hammer is used for contouring metal, riveting, fixing fasteners, creating textures on metal, and so on. Jewelry making, leather crafting, automotive work, etc are the major fields for a ball-peen hammer. 
As professionals use this hammer mostly, hence, in this write up only that issue will be highlighted. There are many nameless ball peen hammers available in the market online and offline, but we decided to pick only high-quality hammers from renowned brands. These ensure the best impact, and longest durability of the hammer.
What is the Point of a Ball Peen Hammer?
Other than the claw hammer, the ball-peen hammer is the most used hammer among common people. It has a round, ball-shaped side and another flat, cylindrical shape on the other side. The flatted side of this hammed is used for flattening metal of various types, and striking nails. On the other hand, the ball shape on the other side of this hammer is used to peen rivets. It is also used to create artistic texture on copper, brass, and other metalware we use at home
Which Ball Peen Hammer Do I Need?
Ball peen hammers differentiate mostly based on their weight. The size and shape of the peen also vary. Depending on the variety of features, the hammers you need should be chosen by the following considerations. 
Size
The size of the ball-peen hammer is determined based on the weight of the hammerhead. It ranges from 4 oz to 48 oz. The lighter hammers are also shorter ones. Light ball peen hammers are used in jewelry making, leather crafting, and other delicate applications. Heavy hammers are used by machinists, auto mechanics, woodworkers, and so on. It is usually known as a blacksmith's hammer. 
Brand
On other tools, I love to explore quality products under not-so-popular brands to get them at a reasonable price. But when choosing a ball-peen hammer, the brand should be considered. Is this a very popular or widely used brand? Because high-end hammers are made by only a few brands. 
Material
Hammerheads are usually made with heat-treated high-carbon steel material. Sometimes there is fiberglass or similar hard metal stick stuck in the hammerhead to make the hammer more durable and unbreakable. Wood handles should be avoided to choose ball peen hammers. 
Length
Handle length determines the pattern of the strike. Is the handle long enough to strike appropriately? Too short or too long a handle of a hammer is a disadvantage and causes pain or fatigue on the hand. 
Ball Shape
Some hammers create a perfect ball shape on the peen, some have an elongated ball and some are available with a flattened ball peen. The different shape of the hammer ball determines the texture or pattern you want to create on metal. 
Durability
Of course, we want our hammer to last decades. And it does, if the hammer is chosen right. Is the hammerhead and handle joint secured enough? Is the hammerhead forged? Is there any hard metal or fiberglass core in the handle of the hammer? These things made a hammer durable. 
Comfort
Finally, if the grip is not comfortable, then controlling the hamminess becomes a chore. Hammers cause impact and vibration. Dampening of these forces helps to use the hammers for prolonged use. 
Precautions to Use a Hammer
If not used carefully, even the lightest ball peen hammer can cause serious injury. Here are some ways to stay protected while using a hammer. Following these steps should help to lessen the chances of injury. 
Safety Gears
Wear thick mechanical gloves and eye shields for professionally using a hammer. The gloves will save the fingers from smashing accidentally. The eyeshield will protect eyes from flying splinters. 
Storage
When not in use, store the hammer in the drawer or box. Never leave it lying around on the table. Improper storage will affect the hammer's durability if it is stacked with a pile of other tools. It also increases the possibility of injury while fishing for it. 
Safe Dispensing
Have a place dedicated to hammering on the counter. While using, always put the hammer in the right tool tray or compartment of the tool bag. Otherwise, smashing toes with a dropped hammer will be a common issue.
Proper Hold and Strike
Hold the hammer to the last end of the handle. Strike the hammer in an appropriate way. The improper holding of a heavy hammer or unusually strong strike will cause fatigue. For powerful striking, simply get heavier options. 
Quick Solutions
How Might Guarantee Wellbeing While at the Same Time Utilizing the Ball-peen Hammer?
Make a point to strike any surface oppositely, and furthermore guarantee that you realize the right power expected to strike it. In a perfect world, wear security glasses and gloves while utilizing the ball-peen hammer.
What Are the Standard Dimensions and Weight for a Ball Peen Hammer?
By and large, ball peen hammers have a length of 30 cm from the head to the foundation of the handle. 
In addition, their weight additionally fluctuates between 2 ounces and 48 ounces, which makes them reasonable for specific applications.
Our Recommended Top 10 Ball Peen Hammers
Ball peen hammers of every size, budget range, and ball shape are enlisted in this part. All the hammers are unique from one another and meant to serve specific purposes.
1. Estwing Ball Peen Hammer for Metalworking
Weighs 12 ounces;
Available Options: 32 and 24 oz.
Today's best pick, Estwing Ball Peen Hammer is unique from its competitors in every way. First of all, it is an entirely forged, one-piece hammer. There is no wooden, plastic, or metal joint at the handle. Those types of hammers are prone to break over time upon heavy use. On the other hand, this particular model is made with American steel in a mold and then polished by hand. This is the reason this hammer costs three times more than those ordinary hammers. 
This ball-peen hammer weighs 12 oz and is suitable for light-duty and precision work. Other sizes of 24 oz and 32 oz ball peen hammers are also available by Estwing for heavy-duty fabrication works. The handle is also metal. Its patented design reduces impact and vibration by up to 70 percent. 
Estwing designed this hammer for professionals and craftsmen. It is a non-breakable and the most durable hammer in the industry. Whoever used this hammer claims the price is totally worth it. 
Advantage
One-piece forged hammer;
Highly durable;
Reduces shock;
Excellent ergonomics.
Disadvantage 
The metal handle is less impact-resistant than the rubber grip handle.
---
2. Real Steel Jacketed Graphite Forged Ball Peen Hammer, 32-Ounce
32-ounce weight;
Cushioned grip;
Forged and heat-treated HCS hammerhead.
Multiple materials are used while making this hammer from Real Steel. It has a high Carbon Steelhead and a Graphite made core. The ball-peen head is drop-forged and heat-treated to make it tough and durable. This hammer is suitable where powerful strikes are needed for large-size projects. 
The handle of this hammer has a stylish rubber grip. This non-slip, shock-resistant, and impact-resistant handle is an asset for this hammer. Durability and comfort packed in one hammer. Unfortunately, this hammer is available in only one size, 32 ounces. This size is suitable for industrial-level rivets peening, striking punches, and shaping hard metals. For softer metal and smaller applications like jewelry making or crafting, this is not the best deal. 
Advantages
Budget-friendly;
Suitable for heavy metal fabrication;
Comfortable non-slip grip.
Disadvantage
Not for small applications.
---
3. TEKTON Ball Peen Hammer for Light Duty Use
Hammer size: 16 oz;
Other options: 8, 12, 16, 24, 32, 1nd 48 oz;
A set of all sizes are also available.
The best thing about Tekton Ball Peen Hammer is, these are one of those few items that are good for light-duty use. Besides, their size range is praiseworthy. The smaller size of the ball-peen hammer (8oz, 12 oz, and 16 oz) is good for leather crafting and woodworking. The larger sizes better suit metal fabricating. The 48 oz size works well on cold chiseling. 
This hammer has a 12-inch long fiberglass core and a rubber grip jacketed handle. The fiberglass material dampens vibration toward the handle of the hammer. On the other hand, the rubber grip provides a non-slip comfortable grip and delivers controlled applications on different metal sheets. 
All those parts are attached using epoxy. These layers are prone to get loosen after several strikes and punches on heavy-duty projects. Epoxy glue is not the best option for a pro-quality hammer. 
Advantages
Lightweight;
Wide range of sizes;
Vibration-free strikes;
Unbreakable handle.
Disadvantage
---
4. GreatNeck Ball Peen Hammer
8, 12, 16, 24, and 32 oz sizes available.
High carbon steel and high-quality chrome vanadium steelhead and a hickory handle are all one can say about this GreatNeck ball-peen hammer. The design and construction of this hammer are quite basic. There is no fancy reinforcement or jacketed handle to make it any more durable than natural. That's why this hammer has a high defect rate. Some even complained about defective balls and pens. However, if this hammer arrives alright, then this is an all-purpose hammer a homeowner must keep. 
This hammer is useful to complete around-the-house jobs, DIY, and craftwork. If this hammer does not arrive with any defect, then this one is the best ball-peen hammer for doing random jobs like shaping or puncturing metal and so on. By any means, I can't guarantee its performance on delicate metals with precise applications. 
Advantages
Wooden handle lessens vibration;
Size engraved on the handle;
Lifetime warranty;
Basic design.
Disadvantage
Not for precision work due to the high defect rate. 
---
5. Stanley Proto J1316AVP Antivibe Ball Pein Hammer, 16-Ounce
16-ounce hammerhead;
Rubber grip.
Stanley has made this hammer virtually vibration-free. Unlike other 'forged-in-one-piece hammers, it has a rubber grip at the lower part of the handle. This simple innovation reduces its vibration over impact drastically. The molded handle of this hammer provides a non-slip firm grip so that every strike is controlled. The hammerhead is 16 ounces, which is perfect for brass and copper rivets working on leather crafts, wire jewelry making, and many more. 
The rim-tempered striking surface of this hammer never leaves its mark on metal pieces. Superior quality and durability is the reason behind this hammer's high price. This hammer is made in Taiwan and its quality is ensured in America. So, for crafting, jewelry making, and other delicate jobs where you can not compromise with quality, this is the perfect ball Peen Hammer to use. 
Advantages
No-vibration hammer;
Durable rim-tempered striking head;
Pro-quality. 
Disadvantage
---
6. Estwing Ball Peen Hammer with Forged Steel Construction
16 oz hammerhead;
Made with American steel.
Metalworking is tiring. If the tool is wrong, then it becomes even more stressful and also affects workmanship. So, this 16oz ball peen hammer is designed to lessen fatigue and amplify its workmanship. Besides, Estwing also worked on its durability. This hammer is forged and made in one piece so that it never breaks due to years of use. The iron handle is made in a way that reduces vibration by up to 70%. Perfect performance with minimum fatigue is ensured in this model of a ball-peen hammer. 
All the hammers from Estwing are forged, heat-treated, and hand-polished to make them high quality. So, the application of these hammers is also seamless on different metals for shaping, chiseling, and riveting. The ball is a little pointed so that it takes fewer strikes to rivet working. 
Advantages
Impact dampening handle;
Non-breakable one-piece construction;
Longwearing.
Disadvantage
---
7. Wilton 24oz Ball Pein Hammer Head
24 oz hammerhead;
14-inch handle.
24oz ball peen hammers are already beastly for their size and weight. On top of that, the safety plating on the head and the spring steel rod on the handle give this hammer even more power to strike. On the entire handle, vulcanized rubber molding is incorporated. It ensures a firm grip on the hammer. In the head and handle joint, the neck of this ball-peen hammer is tapered to reduce the vibration to zero. 
Overall, this hammer is virtually unbreakable. Not because of its tough build, but rather, the combination of the tough head, tapered neck, and rubber-coated handle altogether protects the hammer from dislodging. For regular work, this hammer is overpriced. So, I recommend it only to professional auto shops and locksmiths for metal shaping and contouring. Read more: Different Types of Hammers & Their Uses
Advantages
Well balanced;
Strong impact;
Spring steel rod for a long-lasting handle.
Disadvantage
---
8. Pro-Grade 8-Oz Ball Pein Hammer with Fiberglass Handle
8 oz hammerhead;
Fiberglass handle with rubber grip.
High carbon steel is forged to make the hammerhead and polished to give this desired ball and peen shape. The bottom of this hammer is fiberglass for added longevity. The lower bottom has a jacketed rubber cover as a non-slip comfort grip. 
The ball part of this hammer has a flattened face for striking big-size rivets and forming 'hammer texture' on metal sheets. The peen part of this hammer is polished in a way that it strikes and chisels and flattens metal seamlessly. This 8oz hammer falls under the refill category. Need a bigger one? Go for the 'reel' ball-peen hammer of 16 oz. The same features are provided with some extra hammer head weight. 
Advantages
Low cost;
Jacketed grip;
Suitable for delicate applications.
Disadvantage
Not for highly demanding applications.
---
9. Vaughan 158-30 TC432 Hickory Handle Hammer
32 oz head size;
Handle type: Hickory wood.
Top to bottom, every bit of this hammer is made in the USA. The entire head of the hammer is well polished and coated with paint to prevent rust from forming. The handle is also made thoughtfully. It has a hickory handle and compression wedged. 
This hammer is only used in mechanic shops, construction sites, and metal fabrication industries. Besides, this brand is not very popular. So, this hammer is not sold much online, but its offline feedback was worth enough to recommend this one. For the added weight and durability, this hammer is a pricey one.  As it is not easily found everywhere, get this one before it sticks out. 
Advantages
Rust-resistant;
For the most powerful strike;
Industrial use.
Disadvantage
---
10. The Beadsmith Vintaj 4-Ounce Jewelry-Making Hammer
4 oz size;
9.5-inch handle.
This is a tiny hammer, used for crafting and jewelry making. Often this hammer is used for making imprints and contouring soft metal pieces. The small peen size of this hammer is useful to make artistic vases, doorknobs, and art pieces by creating textures on metals. However, the Hamm is made of tough steel and it has a 9.5-inch long handle. 
It is a basic hammer with no fancy additions. Small to medium jobs can be done with this simple hammer without any major issues. I can't recommend this size of hammer for tough jobs. Because the hammed head is joined with a wooden handle. It often loosens due to powerful impacts. 
Advantaged
Cheap;
Suitable for jewelry making and crafting;
Easy to control wood handle.
Disadvantages 
Can not deliver flawless results.
---
Final Verdict
All the hammers reviewed here are backed by a lifetime warranty upon manufacturing defects. So, after arrival, the first thing to do is check. Check the hammer strike and quality of spare pieces. Pay attention to the hammer joins as well. If there is any defect on this hammer, you can claim for replacement. 
For beginners, I would like to advise you to practice and learn about the useability of this hammer. It can not be taught, rather, it has to be learned through experience. So, if required, you can get multiple sizes and shapes of ball peen hammers to identify the differences in application. 
Relevant Resources: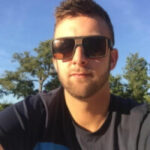 Hello, I am David Rowan. I am a professional contractor with 10 years of experience in home building, different tools used, construction, home remodeling, and other home improvement work. I have already built many custom homes and continued to do several woodworking projects along with how to deal with all categories of tools.