Every professional or DIY woodworker needs a durable chainsaw, whether it's occasional light cutting or needs working deep in the woods. We know that choosing a perfect chainsaw is more complicated than cutting a tree.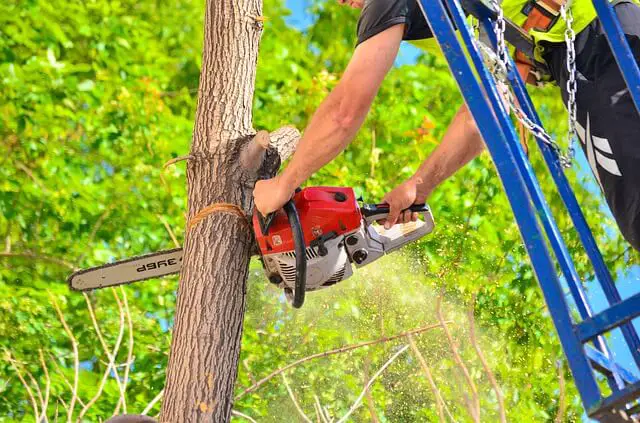 Different chainsaws available in the market make us confused to choose the right one. Whether it's electric, gas or battery-powered, corded or cordless, our reviews will help you find the perfect chainsaw for your desired need.
How to Pick the Perfect Chainsaw to Meet Your Needs
It's essential to choose the right chainsaw for the right task. If you buy the wrong product, your work will become so difficult to do that you will lose your temper. 
So before jumping on to purchase a beginner chainsaw, you need to know some key factors that you should consider. Below are some tips to help you to decide before picking an accurate chainsaw:
Motor Power
Motor power is the first point that comes up when choosing a chainsaw for beginners.
Always check the unit's engine power when selecting a chainsaw for home use or professional use.
More engine power will allow you to get the work done quicker and save time and effort. 
For heavy-duty jobs such as cutting logs thicker than 20 inches or felling trees, you should opt for a 55 to 70cc engine and for light-duty tasks such as branch trimming, the 40cc engine will work excellent.
Bar Height
Always consider the type and diameter of the wood you need to cut, then select the appropriate bar length.
The more extended bar takes fewer passes to cut, but it's also true that the long bar takes longer than the shorter bar. So, if time matters, don't opt for a chainsaw with shorter bar lengths.
Most of the time, your bar length should be 1 to 2 inches longer than what you plan to cut.
Power Source Type
There are 3 basic types of chainsaws, each has some advantages and deficiencies: Gas-powered chainsaws, Electric chainsaws and Cordless chainsaws. All classes have some pros and cons, but depending on your work type, it's essential to decide the device's power source.
The gas-powered saw is perfect for heavy-duty professional usage. On the other hand, electric saws are not as powerful or capable as gas-powered saws, which are generally best for most homeowners.
Safety Features
A chainsaw can be an accidental tool if you can't operate it correctly. A right chainsaw should have some safety features for the user's safety like a chain catcher, chain brake, anti-vibration system and reduced kickback bars /chains. Always buy a chainsaw that has these safety features.
Reduce Overheating
Overheating is one of the significant problems in using a chainsaw. 
Electric-powered models are suitable for fire-prone areas since the motors don't get quite as hot as gas saws. So go for that one which has an overheating reduction system.
Remember, we strongly encourage you to use ear protection, chaps, goggles and gloves to keep yourself out of harm's way. Also, there is some maintenance routine before and after use that you need to follow.
Editor's Note
As you've discovered about all suitable beginner chainsaws below, there's no one-size-fits-all chainsaw for everyone.
Clearly, each person has their own preference for how the tool is powered, the amount of control, oiling the bar, the variety of chain brake usage, the bar length and much more Especially.
The best thing to do is pick one of the top chainsaws from below that meet your individual needs and cut length with useful features, now and into the future. 
View Top 9 Beginner Chainsaws, Below
1. BLACK+DECKER LCS1240 40V Max Cordless Chainsaw
Weight: 10.4 pounds;
Power source: 2.0Ah battery-powered;
Bar length: 12″ low-kickback bar;
Voltage:40v max.
The Black+Decker LCS1240 is a high-quality, innovative and affordable cordless chainsaw featuring a 40v max Lithium-Ion battery for longer runtime and overall life. On average a single charge can charge up to 5x higher and stay up to 4-5 hours which provides over 60 4×4 pine lumber cuts.
You can cut any material smoothly and fastly with the 12″ Oregon low-kickback bar and chain. The lightweight design and tool-free chain tensioning allow for quick and easy chain adjustments and are also easy to use.
The automatic oiling system assures regular bar and chain lubrication, and the wrap-around handle increases control and comfort.  
Pros:
Automatic oiling system;
Tool-free chain tensioning;
Wrap-around handle for comfortable cutting;
Green LED charging light indicator.
Cons:
Need regular charging;
Not suitable for the professional user.
2. CRAFTSMAN (CMCCS 620 M1) V20 Cordless Chainsaw
Weight: 14.08 pounds;
Power source: 4.0Ah Battery-powered;
Bar length: 12″ low-kickback bar.
The Craftsman(CMCCS620M1) cordless chainsaw is a favourite model among users for good reasons. Within a reasonable price, you get a saw with a powerful motor, a chain brake, tool-free chain tensioning, and an auto-oiling system for minimal maintenance.
The cordless compact chainsaw featured a 20v motor for robust execution and was fueled by a high-performance 4.0AH lithium-ion battery that can run for a long time. With the 3/8 inches chain and 2AMP hour battery, the occasional branch trimming can be done quickly, but heavier stuff like 6-8 inch log sectioning will need a 4 AMP hour. 
Pros:
3-Year Limited Warranty;
The best oil-pouring access;
High capacity 4.0Ah battery pack;
Regular minimal maintenance.
Cons:
It doesn't have a brushless motor.
Fewer safety features.
3. Worx WG304.1 15 AMP Beginner Chainsaw
Weight: 11.3 pounds;
Power source: 15 AMP;
Bar length: 18 inches;
Oil tank capacity: 200 millilitres.
The Worx WG304.1 electric chainsaw is easy enough to operate, and it's also quite powerful. This powerful model is unmatched in quality, incredibly well built, a leader in design and undoubtedly one of the best budget-friendly chainsaws available on the market.
This chainsaw efficiently produces gas-like power. The reliable 15 amp motor produces 4.0 peak horsepower, powerful enough to deal with all your most robust outdoor cutting applications.
It offers toolless chain replacement that eliminates wasting time while changing. The controlled auto-tension system manages proper bar-and-chain balance during operation. The built-in automated oil lubrication keeps the chain and bars oiled and rust-free.
If any inappropriate action occurs, the built-in chain brake stops the chain instantly. Thus, it offers added safety and protection in the event of a kickback.
The model also has an ergonomic full-wrap front handle and a rubberized rear handle for comfort and control during operation.
Pros
Auto-lubrication with oil level pointer;
A secured auto-tension chain system;
Comfortable grip handle;
Lightweight and ergonomic design;
Powerful cutting performance.
Cons
Slow to recharge;
It can do small jobs only.
4. Oregon CS1500 18-inch Self-Sharpening Corded Electric Beginner Chainsaw
Weight: 12.6 pounds;
Power source: 15 amp/120v;
Bar length: 18″ guide bar;
No-load chain speed:2888 FPM.
The world's leading saw chain manufacturer introduced us to Oregon CS1500, a 15 amp high-power corded electric chainsaw with a built-in chain sharpener. The chainstays oiled themselves using the integrated Lubri-Tec oiling system, which reduces chain friction and increases the saw's run time.
If you are looking for a low-noise electric chainsaw for large trees and trimming branches in your yard, this is the right choice. It's much quieter than a gas saw that provides silence between cuts.
To save you time and hassle, you can start it instantly without any gas & oil mixing. The less tensioning tool allows you to tension the chain by tightening the ring on the side cover only, so no special tools are required. 
Furthermore, the 18″ guide bar and PowerSharp chain minimize downtime by sharpening your chain right on the saw in 3 seconds or less. The lightweight and ergonomic design make it easier to balance and handle. The low vibration mode and over-mould ease of Handel help to reduce user fatigue. This pre-assembled chain saw comes with a chain brake as a safety feature.
Pros 
Automatic oiler with a view-through window;
Instant start capability;
The silence between cuts creates a low-noise atmosphere;
No assembly is required.
Cons 
The chain can slip off if not correctly tensioned.
5. Makita XCU04Z LXT Lithium-Ion Cordless Beginner Chain Saw
Weight: 11.2 pounds;
Power source: 4 Batteries 5.0Ah;
Bar length: 14″ guide bar;
Motor power: 36v/32cc equivalent.
Makita XCU04Z is a very appealing midsize cordless chainsaw for the beginner who wants domestic work done. Those who wish to replace corded or gas-powered outdoor power equipment with a cordless one can buy this saw.
This chainsaw has a brushless chain with zero emissions, lower noise(only 100dB), and fewer maintenance features. It's driven by two 18v LXT batteries for 36v power and runtime. 
The hold-down safety button makes it almost injury-free, plus an instant chain brake and metal bucking heads for greater control. It has a 14″ guide bar & a motor with variable speed which delivers 0-3, 940 FPM. 
Another great facility of this saw is a "tool-less" chain adjustment.
The underlying LED on and off switch with the automatic power-off operation. When the activity is suspended for extended battery life, it lowers the saw.
Pros
For easy operation;
Tool-less chain adjustment;
Have an oil bar indicator;
Built-in L.E.D. On/off switch with auto power-off function.
Cons
6. Greenworks BL Chainsaw, Battery & Charger Included
Weight: 10.36 pounds;
Power source: 40V ;
Bar length: 16″ Oregon bar;
Available with a G-MAX 40V 4ah Li-Ion battery.
Greenworks' new G-MAX is a high-battery-powered chainsaw for smaller applications. This device can efficiently cut the majority of thick or hardwoods faster than the gas-powered chainsaw.  
The power state brushless motor generates more power until it cuts faster and each charge gives an average cut. The exclusive M18 fuel technology lets the unit reach full throttle and variable speed trigger providing ultimate productivity and control.
The intelligence ensures the best performance and protects the unit and battery from overheating, overload and over-discharge.
There is a bar guard that shifts over the chain and bar to block damage or someone who might brush up against it. The stainless steel material enhances the longevity of the saw.
Pros
Silent operation but fast cutting;
Convenient and powerful;
Long battery life;
Significant to work in tight spaces;
Effortless, easy cleanup.
Cons
7. Greenworks 20292 12-Inch 40V Cordless Chainsaw
Weight: 8.8 lb;
Power source: G-Max 40v Li-Ion battery;
Bar length: 12″ bar.
Green work 20292 is an ideal chainsaw for beginners to light pruning and trimming, cleaning up the occasional downed tree and cutting small amounts of firewood. As it has a relatively short blade of 12 inches, it is also useful for getting into tight spots and cutting areas that wouldn't be possible with larger saws. It comes with an extra chain.
This 40V Lithium-Ion chainsaw features a toolless chain tensioning for quick adjustments so you can get back to work at hand. The automatic oiler system assures durability and extends the life of the chain. The oil refill window indicator reminds us the oil level is low.
It's compatible with any GreenWorks G-Max 40V Li-Ion battery system for higher efficiency and longer run time. It has a trigger lock to restrict the accidental start-up of the machine. 
Pros:
The lightweight design makes it easy to use;
Simple to start;
Batteries will fit any product in the G-Max 40v platform.
Affordable price;
Toolless chain tensioning system.
Cons:
No chain brake;
Doesn't come with a battery and charger.
8. Echo CS-590 20″ Timber Wolf Chainsaw
Weight: 17 pounds;
Power source: fuel tank .57 litre capacity;
Bar length: 20″ guide bar;
No-load chain speed: 59.8cc professional-grade.
The Echo CS-590 timber wolf chainsaw is very capable of using both domestic and professional circumstances. There are chainsaws with more prominent blades, but this one can work in almost any situation.
This machine runs on fuel and has a fuel tank with a decent .57 litre capacity to get you hours of work done. Furthermore, it goes with the 20-inch standard blade bar and can fit above the average of between 14 and 18 inches of blade.
It has a decompression valve that works by releasing pressure from the combustion chamber, making it easier to start the motor whenever you pull on the starting cord. An automatic oiler system will keep the blade and chain lubricated as you go.
Pros
This saw is a powerhouse;
Comes with the Echo 5-year warranty;
Vibration dampening system works great;
Built-in safeguard.
Cons
The protective chain guard is made of plastic;
Don't have a toolless chain tensioning system.
---
9. Oregon CS1400 Corded Electric Chainsaw
Weight: 14.32 pounds;
Power source: 15 amp;
Bar length: 16″ guide bar;
Chain speed: No load 2888 FPM.
Oregon CS1400 is an electric chainsaw that is packed with many excellent and useful features like; the pull of a trigger, minimal maintenance, low noise, and silence between cuts. This is the right product for a buyer looking for a safe device with plenty of power.
It is well-suited to your day-long work as long as it is equipped with a premium control cut 91PXL Oregon chain and has enough extension cords to move around.
As with many other chainsaws, the automatic oiler distributes oil on the bar and chain to prevent premature wear. This chainsaw features a 16 inches chain that you can tighten without tools by using the built-in tensioning ring. A chain brake provides safety to the user.
Pros
Instant start capability;
Low noise results in the silence between cuts;
Built-in Lubri-Tec oiling system;
Tighten the chain directly without additional tools;
Easy to assemble.
Cons
Don't have low vibration mode;
Lack of anti-vibration methods.
---
Relevant Resources: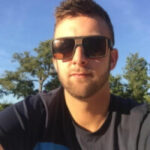 Hello, I am David Rowan. I am a professional contractor with 10 years of experience in home building, different tools used, construction, home remodeling, and other home improvement work. I have already built many custom homes and continued to do several woodworking projects along with how to deal with all categories of tools.