This article includes affiliate links, which means we may earn a commission if you make a purchase following our link. Please refer to our review guidelines.
Everyone is not lucky to have the best hair or get a good hair day every day. But it can be achieved in many ways. Curls add depth, femininity, and innocence to our look. That is why for centuries,  women invested their valuable time making curls on their hair. There are many ways to make a curl on straight hair, and the hair curling wand is the most useful and feasible one among those. 
The hair curling iron is one of the best styling iron hair tools for getting healthy-looking natural curls. But all the curling irons in the market are not meant for everyone. Ladies, who love to do their own hair, should take this matter seriously and choose their tools wisely. The wrong tool will end up proving the wrong investment and can damage the hair. 
Women with fine hair struggle with making curls last long. Some also need a solution to their flat and pale looking hair. In this article, we have covered all the issues ladies with fine hair deal with and listed some curling wands that will make the curl long-lasting and bouncy. 
What Kind of Curls Look Good on Fine Hair
There are various types of fine hair that require different treatments while styling. You may have fine hair that does not hold curls for long, but is your hair straight or curly? Is it thin or thick? Frizzy or silky? Different problems need specific solutions. Read the expert advice below that will help you to pick your style to look voluminous and luscious looking hair.
For Fine and Thick Hair 
If you have a full head of hair, then you are the luckiest. You can pick any style because you already have the volume everyone opts for. Your biggest challenge is to hold the curl because thick and fine hair loses its shape easily for its added weight. 
You have to use a curling wand lower than 400 degrees Fahrenheit, but hold the curl on the wand for longer. The reason for low heat is not to damage fine hair. And the longer you hold the hair on the wand, the longer the curl will stay. 
For Fine and Thin Hair
You always struggle with your flat looking hair. No matter what you do, it doesn't lift up. Curling the hair is a great solution to get an added volume and bounce. Now, you have to be cautious about choosing the curl.
Too defined big curls will not help you create the bounce. Instead, it will make the hair look even more sparse. Defined corkscrew curls and beach waves are good solutions to defined curls for thin and flat hair. 
Choose any type of loose big waves. Take a small lock at a time to create it. It will take time to cover your head, but it will add depth and fullness to the hair. 
How to Choose Curling Wands for Fine Hair
Heat Adjustment
Fine hair is prone to get damaged due to high heat. A lot of women mistakenly apply high heat on their hair to make long-lasting curls. Later, they regret doing it because it makes the hair weak. So, invest in a curling wand that has a wide heat adjustment. Use the lower setting and avoid high heat to protect fine hair. 
Ceramic Coating
The ceramic coating on the barrel is a must for fine hair. It makes the hair shiny and eliminates damage. Moreover, ceramic coating on the barrel makes the curl last for a long long time. Never choose a gold or titanium barrel for fine curling hair; these are the better choice for coarse hair.
Barrel Size
If you have short hair, you will need a narrow barrel. Long hair can experiment with different sizes and shapes of the barrel. There are curling wands available that come with interchangeable barrels. These are time-saving and give endless styling options. 
Barrel Type
Fine hair tends to fall off the barrel compared to coarse hair. So, some ladies are more comfortable working with curling wands that have a clip on it. Some prefer the clipless wands as they don't want kinks on their curls. For beginners, clip-attached curling irons are easier to deal with. If you are already a pro in making curls, then choose the iron-based on your preference. 
How to Create Voluminous Curls
1. Prep hair with curl hold spray;
2. Twist wrap hair around a curling tong & close clamp;
3. Repeat technique up towards the parting;
4. Dress curls with a broad toothed comb.
How do I Buy Beachy Waves Naturally?
"Break up the waves together with your fingers or an outsized wide-tooth comb and spritz during a sea salt spray of your choice," says Clarke. "If your hair is, of course, curly or wavy, a salt spray will just help to reinforce that and really make the foremost of your natural texture, lowering on drying time," explains Percival.
What Is a Swivel Cord?
A standard design for a swivel may be a cylindrical rod that will turn freely within a support structure. A swivel joint for a pipe is usually a threaded connection between which a minimum of one among the pipes is curved, often at an angle of 45 or 90 degrees.
Why Won't My Hair Curl with a Flat Iron?
Make sure to start with completely clean and dry hair. Wet hair won't curl in the least, and damp hair won't curl also. If you're blow-drying your hair, first use volumizing mousse. The additional volume will keep your hair from looking too flat as you curl it.
Selected Some Accurate Curling Wands for Fine Hair
Remington Pro-Conical Curling Wand for Fine Hair
Click on the Image >> See on Amazon
1″-1.5″ conical barrel;
With 10 heat settings and temperature lock;
Creates natural tousled waves.
Fine hair can be thick or thin. Different kinds of fine hair need different temperatures to make a curl last longer. For example, thin and fine hair needs low temperatures because high temperatures may burn the hair. Thanks to the 10 heat settings that make sure everyone can curl their hair without burning it. 
The conical barrel is great for making beautiful tousled curls. Tousled curls are the best option for ladies with fine and flat hair to make them look voluminous and bouncy. The narrow part of the barrel can be used to make tight curls, and the wide part will make body waves. So, there is more than just one option when you select the conical barrel curling wand.
Though this machine produces heat as high as 410 degrees Fahrenheit, I don't recommend putting this heat on fine hair. Rather, go for 350 degrees first and notice how long the curl lasts. You can always go to higher heat, if needed but be on the safe side and start from the lower heat option.
PARWIN BEAUTY 7 in 1 Curling Wand Set
Click on the Image >> See on Amazon
7 interchangeable barrels;
170°F to 450°F LCD display temperature gauge.
For the affordable price point, this set of 7 barrels curling wand is a must-have for fashionistas. All the barrels are ceramic coated for frizz-free results on fine hair. Besides, you will get round and oval-shaped barrels of various sizes. Now styling options will be endless using this curling wand. 
If you have fine hair, there is good news for you. This wand offers a heat setting ranging from 170°F to 450°F with an impressive LCD display. So, setting the heat precisely becomes easier. Moreover, this wand comes with all the accessories and a carry case so that your tools are kept nice and tidy and within arm's reach. 
Fine hair is hard to hold in any curly style. So, choose a heat protectant that makes the style last longer. Choosing the heat is also important in the same manner. This wand eliminates the chance of damage, so you can use it to curl fine or damaged hair worry-free.
Herstyler Baby Curls Mini Curling Iron for Tight Curls in Fine Hair
Click on the Image >> See on Amazon
Barrel size:  1/2 to ¾ inch;
Travel friendly.
I advise my young clients to do smaller and tighter curls if they want to create an impression of a full head of hair with very fine hair. Smaller curls need a small section of hair at a time and take time to make it to full head, but in the end you will get shiny and perfect ringlets framing your face. 
This skinny barrel is good to create tight or loose corkscrew curls. This set is time-saving and travel-friendly. It heats up and cools down very fast, saving your downtime of making curls. On the other hand, it is a pocket-friendly tool that fits in a small bag so that you can carry this around everywhere and ensure the company of beautiful hair every day wherever you go! This curling wand eliminates the chance of any damage. So, ladies with fine and fragile hair should consider this one as their travel partner.
REMINGTON Pro ½"-1" Curling Wand for Fuller Look in Fine Hair
Click on the Image >> See on Amazon
Conical ½"-1" inch barrel;
Crushed pearl-infused.
This one is similar to our first pick of Remington curling iron. The difference is, this barrel is slimmer than the previous one. A slim barrel is a prerequisite for women who struggle with fine and thin hair. This kind of hair looks more sparse if curled in strong and big waves. Choosing the smaller or narrow barrel gives an illusion of fuller hair. 
This barrel is infused with crushed pearls. It makes the hair super smooth and silky; it also heals any damage done previously. There are 10 adjustable heat settings and a digital display of temperature. It looks way more expensive and works as good as high-end curling wands, but at a fraction of the price. 
The 60-minute auto-shutoff function gives peace of mind. This slim-profile curling wand takes a small space to your closet as well as luggage. 
MODVICA 3 Barrel Curling Iron for Effortless Beach Waves in Fine Hair
Click on the Image >> See on Amazon
3 barrel curling wand;
For faster beach waves.
The problem with fine hair is, it takes longer to hold a curl but loses the curl faster. To save the downtime of curling, this three-barrel curling wand works like magic. Instead of wrapping the hair around a barrel, you have to press the hair in between the three barrels, just like a hair straightener. So, it causes less fatigue and is easier to work with. But it curls only three inches at a time, so, for long hair, it may take longer to do the curl to the entire hair. 
There are only two heat setting, 180℃ (356℉) and 210℃ (410℉). The heat can't be adjusted further. The high heat is suitable when you want your curls tighter and long-lasting. The lower heat is great for natural-looking loose beach waves. If your fine hair tends to lose its curl faster, you should finish off using a hair spray.
Alure Three Barrel Curling Iron Wand with LCD Temperature Display
Click on the Image >> See on Amazon
Curling wand with clip;
An LCD display to clearly display temperature;
360 degree rotatable and tangle-free cord.
Some ladies prefer clipless curling wands and some prefer their curling wand with clip. Clip-in the wand can make a pressed mark on the curl if not properly handled, but is a one-hand and safe operation. To manage long and fine hair, I prefer using clip barrels. It saves me from wrapping the hair multiple times around the barrel, which is tiring. 
This curling wand is easier to maneuver. It is very light and well-balanced. The buttons are placed in the right places. Unlike other models, it doesn't change the settings by the accidental press. 
Within seconds, it turns hot up to 360 degrees Fahrenheit. At this heat, the curls you get from it last for days. Don't judge this tool by its price point. It is one of those rare breeds that work as a high-end wand at a budget-friendly price.
BESTOPE 5 in 1 Ceramic Curling Iron Wand Set
Click on the Image >> See on Amazon
5 interchangeable ceramic barrels;
0.35" to 1.25" bubble, tapered and round barrels.
Long or short, thick or thin, every type of hair has a styling solution in this 5 in 1 curling wand. These 5 barrels are of different sizes and shapes to create defined or loose curls of various patterns. However, all these barrels are coated with ceramic for a glossy finish. 
If you are confused about which curl will lift up the hair, then invest in this affordable set. With its included accessories, you can play with your hair by different waves and curls; the choices are endless. The wands heat up super fast and seal the curl fast as well.
All you have to do is, follow their instructions well. It is amazing how detailed their manual is so that you don't have to be confused about which wand for which style, or how to change the barrels and so on. To create different hairstyles with the same old fine hair, this set of curling wand from BESTOPE is the right choice.
Bed Head Curlipops Curling Wand for Bouncy Natural Curls
Click on the Image >> See on Amazon
For bouncy natural looking curls;
1-inch tapered Barrel.
There is a reason for the massive popularity of Bed Head hair styling tools. They give what they promise. This curling wand promises to give the most beautiful natural looking curls on every hair type. And from my experience, this is true. Even in the finest hair, the natural cascading curls form instantly and last for days. 
The key to bouncy curls is, take a thin lock at a time. The thinner the lock is, the more lively the curls will look. There is no clip attached, so there will be no kink mark on your curls. At the root, it will look a little wavy and at the tip, the curl will be more defined, just like a natural beautiful curl.
This one is a cylindrical barrel curling wand, but in this link you will also get a spiral curling wand. They both work the same, but the spiral one makes using the tool easier for beginners. It holds the wrapped hair in place better. Choose yours based on your preference.
REMINGTON CI52W2TA Slim Tapered Barrel Curling Wand
Click on the Image >> See on Amazon
1-1 ½ inch curling wand;
Heat up takes just 30 seconds;
400°F high heat;
For big and bouncy curls.
We have listed multiple curling wands from Remington because of their perfect results. This one has a big tapered barrel to create body waves and loose cascading curls. The silk ceramic wand eliminates the risk of damage and seals in the frizz you already have.
Body waves look great on long hair, but fine and long hair keeps falling flat no matter how much time you spend on the curling tool. This is not going to happen with this tool. Its high temperature takes less time to make a curl and holds it for longer. For defined curls, wrap the hair tightly around the barrel, or wrap it loosely to get a voluminous body wave.
Last Words 
We did our best to enlist the best curling irons for fine hair we have encountered so far. It's up to you now which one will work best for you. First, know your hair type, discover which curl will look good on you and then get the iron you want. 
We have organized this list with high end and expensive tools as well as affordable and high-quality ones. So that everyone can get the hair of their dreams without exceeding their budget.
Featured image credit: Amazon.com
Relevant Resources: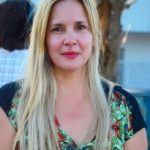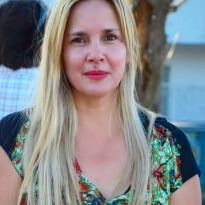 Guys, I am Camila Avery and I love to help my mom to do indoor & outdoor activities. As a lady, I have passed my time on gardening, home improvement, and personal or self-care. I have acquired some degrees in outdoor recreation, beauty, and hair care. It is not easy to work with top-level professional beauty experts. But, I got that opportunity and experimented with different hair extensions, hair colors, and cuts.