This article may contain affiliate links, which means if you make a purchase following our links won't cost you extra, but we may earn a commission. Learn more
No matter how good your semi-permanent eyelashes are, or how strong the glue used, the retention time for eyelash extension mostly depends on the aftercare. You have to keep the fake lashes clean from any makeup, dirt, and oil otherwise the bind may weaken and lead the extensions to fall sooner than expected. 
Just like other eye care products, choosing a cleanser that will be safe and soothing for our eyes is a bit tricky. For salon use, the artist must have several cleansers to find a match for each client. For home use, we have to choose one that is not harmful to the fake and original lashes and also won't cause any discomfort on the eyes so that we can keep using it on a daily basis.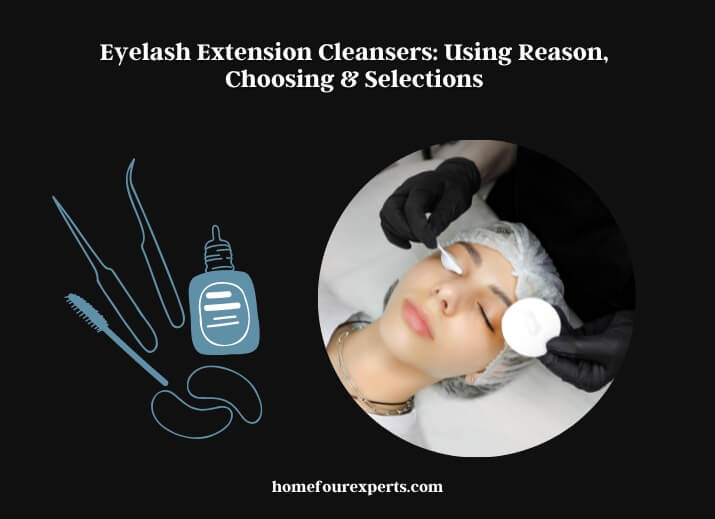 Don't worry; we have tested, researched, and listed some popular eyelash extension cleansers. These are from different brands, available in different price ranges, and have different levels of sensitivity. Don't forget our tips on how to find the cleanser that will suit you. It will ensure that your hunt for the perfect eyelash cleanser will be worry-free.
If you are one of those who experiment with lash extensions! Then utilize a nice cleansing oil you can utilize to remove and clean the eyelash extensions.
Why Use Cleanser on Eyelash Extensions?
Cleansing the original eyelashes is a mandatory procedure to apply semi-permanent eyelashes. The cleanser is meant to remove oil, makeup, and dirt from the eyelids and the eyelashes so that the fake lashes can make a strong bond with the natural lashes. 
It is also an aftercare procedure that you can't skip once the lashes are applied. The sebum secretion from our skin, pollution, dust from the air, and the makeup we use on a daily basis weaken the bond of fake lashes if not appropriately cleaned and left for too long.
For these reasons, it is a must to clean the fake lashes at least before going to bed. Using the cleanser twice is even better if you have to stay outside for a long time of the day. This way, I can assure you that you will have longer retention for your eyelash extensions.
Eyelash cleanser works excellent in cleaning strip lashes as well. It makes expensive eyelashes usable for longer. Clean the glue and waterproof mascara from the lashes and keep them clean until the next use.
How to Choose a Suitable Eyelash Cleanser? 
For Salon Use 
To use in a saloon, you can't stick to just one eyelash cleanser. Even if the clients shut their eyes tightly, the wrong cleanser can still irritate the skin, if not burn the skin. The cleansers specified for sensitive eyes can be proven to be insensitive to some. You can't take advertisements for granted. Besides, these are pricey as well. For this reason, it is better to keep cleansers from different brands and different formulas.  You can purchase in bulk when you find the ones that your clients like the most. 
For Home Use
At home, it is safe to purchase cleansers in smaller containers. You can't tell if it will suit you or not. Even the same cleanser you are using for years can suddenly seem inappropriate. So, it is always safe to take little steps. 
Applicator
Choose the cleanser that arrives with an applicator. Never use the old applicator for a new cleanser. Because our eyes are very sensitive and prone to catch germs. Besides, the applicator brushes expire soon. Ladies are too lazy to invest in a new eyelash cleansing brush every two months. So it is better to choose a cleanser that has a brush with it. In our list, we have listed all the cleansers that have a brush with them. 
Ingredients
Ladies have a weakness over pleasant and mild smells in their cosmetics. But it is safe to buy a neutral cleanser without any additional perfumes, paraben, sulfate, and vegan. These chemicals are injurious to the eyes and can cause irritation and burns on the skin. To be honest, all the cleanser burns more or less if it comes in contact with open eyes, but still, it is better to invest in a safer cleanser when it comes to your eyes.
Instruction 
Always follow the instructions while purchasing the cleanser for eyelash extensions. If the instruction is to follow in a salon, then this cleanser is perhaps just for salon use, to remove extensions or prepare the natural lashes. If the instruction can be followed at home, then it is suitable for salon and home use.
View Editor's Selected Eyelash Extension Cleansers-
QUEWEL- Foaming Eyelash Extension Cleanser and Soft Brush
Includes cleanser and a brush;
Suitable professional use on clients, not wearing fake lashes.
This pack includes a cleanser and a brush that is used in the salon during lash cleansing. This unit has a mixed review. The advertisement says it is free from any substances that can irritate the eyes or skin. However, I recommend using a tiny batch for testing purposes before applying this to clients. 
This shampoo has a foamy texture, so it lathers up quickly and doesn't need to rub on the lashes. The brush included in this set is of moderate quality. It is good to use on a specific client, not everyone, to lead to the spread of germs. The key is to take a small amount of shampoo at a time and use the brush in an up-and-down motion on the lashes very gently.
It is best to use this cleanser on clients to clean makeup residue and oil on their original lashes before preparing them to apply for an extension. Applying this shampoo on fake extensions can lead to unexpected fallout. Leaving the cleanser on eyelashes for too long can cause discomfort.
---
Chrissanthie Eyelid Cleanser with Tea Tree & Citrus Extracts
Works as a makeup remover, face wash, and eyelash cleanser;
Suitable for daily use.
This is an all-in-one oil-free cleanser that will save you bucks from spending on different products for a makeup remover, face wash, and lash cleanser. One container has it all! It is oil-free and soothing and suits normal to oily skin types. Ladies with dry skin also can use it but should limit the use up to once or twice a week or use a hydrating moisturizer afterward, as this facewash is slightly drying on the skin. 
It is a 30 ml container, but it lasts up to two months once it is opened up. The cleanser lathers quickly and thickly, so only a little amount is required at a time. Keep your eyes tightly closed during use. It is better to use this face wash during the shower, as there is no risk of getting it in the eyes and causing burning. 
---
Alluring Foam Cleanser/ Shampoo for Eyelash Extensions
A cleanser for extensions and natural eyelashes.
To use at home daily, this eyelash cleanser is a decent solution. To get your lashes prepared for the next eyelash application, this cleanser works well to remove oil, dirt, and makeup from the eyelashes. When the extensions are on, only a small amount of this product must clean away all the dirt and makeup build-up before going to bed.
It is budget-friendly, too. Some users have complained about burning upon using this cleanser. Still, it is essential to know that, just like general cleansing products like shampoo and soap, eyelash cleanser also burns the eyes if not closed during use.
---
Stacy Lash- Eyelash Extension Shampoo + Brush for Professional & Personal Use
Free of fragrance and harmful chemicals;
50 ml container;
Money-back guarantee.
I don't need to justify why it is the best eyelash cleanser one can ever have. I mean, why won't it be? It is from Stacy Lash after all. It is equally great for personal and professional use. It is a 50 ml bottle with a brush included, which is great to use at home for cleaning lash extensions on a daily basis. Cleaning regularly with the right product will ensure longer retention for your lashes. 
Another 200ml container is also available, which is great for professional use. It does not contain any questionable chemicals that can cause discomfort to clients who have sensitive eyes. This container is obviously pricier than other competitors, but it is backed by a money-back guarantee. So, your money will surely be well spent.
---
Infinit Foaming Cleanser for Sensitive Eyelash Extension
Money-back guarantee offer;
Hypoallergenic.
I know how difficult it is to make clients satisfied with service who have sensitive eyes or skin. Applying eyelash extensions is neither easy for the artist nor the client. Thanks to this foaming cleanser brought by INFINIT to soothe sensitive eyes. It is made from vegan materials and free from allergy-causing substances. 
It is a cleanser that you can apply to customers who have sensitive eyes and also recommend they use it at home on a daily basis. Because the type of glue we use on such clients has a shorter retention period. Using an eyelash cleaner to remove oil residue regularly enhances retention to a great extent.
---
TailaiMei Makeup & Mascara Removing Cleanser with Brush
Satisfaction guarantee;
High-quality cleanser.
Maybe you have never heard of this brand, but they make quality products for eyelash extensions that can put renowned brands to shame. It even costs less than high-end lash cleansers. 
This lash cleanser comes with a soft, high-quality brush applicator. You can use this cleanser on clients with sensitive eyes with your eyes closed!
For affordable aftercare for eyelash extensions. It does not contain any harsh chemicals. So, it is safe to use every day after applying the eyelashes to make them last longer. So far, it didn't get any negative reviews. Besides, the satisfaction guarantee and a money-back guarantee prove that this brand is sure about its product.
---
Eyelash Extension Cleanser by MIIST-ICAL
Includes mascara brush and cleansing brush;
50 ml container.
This cleanser is the best value for money. You can buy two of them at the price of one cleanser from popular brands. If you are new to this cleanser, I recommend buying one first. If it suits you, then you can stick to this for years to come. 
 The cleanser has a free applicator brush to clean the extensions and a mascara wand to brush off the extensions when dried completely. You have to be gentle while applying the foam to your eyes, and then the product will gently clean your extensions. The improper application will lead to falling out of lashes.
Here is the instruction, first wet the lashes, and squeeze a small amount of foam on your palm. Dip the brush into the foam and start applying it on the eyelid in a circular motion. Continue this motion as you take the brush closer to the extensions. Gently stroke the eyelashes in a downward motion, then rinse off the foam. Repeat this procedure on another eye.
---
BEAU LASHES Foam Cleanser Shampoo & Brush For Salon and Home Use
For nourished, conditioned, and clean lashes;
No burn formula.
Now, here is one cleanser that literally does not burn eyes. For women wearing lashes for years and wanting to continue this for the rest of their lives, this cleanser would be the best for them to use daily. Use this once or twice a day to keep the lashes clean. It doesn't only clean the lashes but also leaves the original ones well-nourished and the extensions well-conditioned.
For salons, this 50 ml container can fall short if used on every client. I can bet, once you use it in your salon, all the clients will ask for this cleanser to wash their lashes. Too bad, it only is available in a 50 ml container; you need to buy it in bulk! There is also a brush included with this pack. It is one of the most expensive cleansers for eyelash extension, but no one would hesitate to invest in it for the no-burn formula.
---
BeautyGARDE Lash & Brow Shampoo for Eye Makeup Removing
Tube cleanser with a built-in brush;
Suitable for at-home makeup removal.
The conventional cleanser pump and brush take up a lot of space in our purses. The innovative design of this tube with a built-in applicator brush has caught my attention for its ease of use and space-saving concept. Throw it in your purse and carry it everywhere! Clean your brows and eyelash extensions, worry-free. It won't harm the false lashes, yet remove all the harmful makeup residues from waterproof mascara, dirt, and oil that builds up throughout the day. 
Let me confess to you one thing, this design is not suitable for everyone. To keep the brush dry, you have to keep it on a holder and leave the brush open. Some users do not like this procedure at all. But this tube is more travel friendly than other cleansers.
---
FAQs
Can I Use a Face Wash to Wash My Eyelash Extensions?
Try out a particular lash extension foaming cleanser to make sure you're getting an anti-bacterial solution on lashes to protect your eye and lash health. Employing a lash-specific cleanser will avoid potential glycols, oils, and another no-no for lash extensions that are frequently found in regular facial cleansers.
Can You Use Micellar Water to Wash Eyelash Extensions?
Your technician may sell a unique cleanser for you to use together with your lash extensions; otherwise, you can use micellar water. Micellar water is safe to use together with your lashes. You would like to wash them carefully. Oil-based makeup removers can wear away at the glue, causing the extensions to fall off, so you would like to avoid them.
Conclusion 
Does purchasing eyelash cleanser seem confusing anymore? I don't think so. No matter what your budget is, or how sensitive your eyes are, now you have the list of best eyelash cleansers on the market. You can purchase more than one cleanser. One gentle cleanser for daily use and one for removing heavy makeup. Using the eyelash cleanser, take good care of your lashes, they will live happily for a long long time.
Relevant Resources: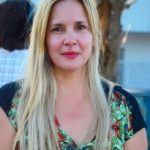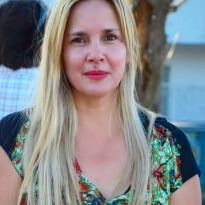 Guys, I am Camila Avery and I love to help my mom to do indoor & outdoor activities. As a lady, I have passed my time on gardening, home improvement, and personal or self-care. I have acquired some degrees in outdoor recreation, beauty, and hair care. It is not easy to work with top-level professional beauty experts. But, I got that opportunity and experimented with different hair extensions, hair colors, and cuts.