What do men notice about women at first glance? Exposed skin, properly done hair, or thick layers of makeup? None of these. In fact, at first sight, we all notice the eyes of any person. When it comes to women, we women can create a drastic change to our plain jane face just by doing our lashes. No need to brush the hair or paint the face. Thick voluminous and curvy lashes are the key to enhanced and effortless beauty. It not only lifts your eyes, but it also brightens your complexion.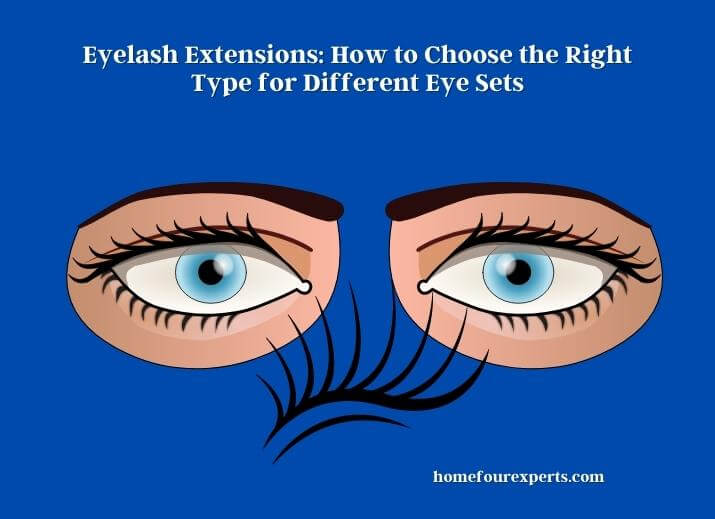 Now, everyone is not lucky enough to have naturally long and curvy lashes or wide, bright, and awake eyes. But we can achieve that look just by spending some money and time. The result is splendid. So, here I am to help you find the best lashes for yourself. If you run a beauty salon and work as a lash technician, this article will help you to know where to find lashes of the exact amount of curl, thickness, and length you need to get fully satisfied loyal customers.
Eyelash extensions are made from a variety of materials. So, here you will find an easy guideline for choosing the right eyelashes for different eye sets.
Guide to Choose Right Lashes for Different Eye Sets
Semi-permanent and temporary lashes are the two kinds of eyelashes broadly used to get a beautiful full eyelash look or a dramatic, glamorous look. In this article, I have covered both kinds so that one can choose to use among those for their salon to use on clients, or on oneself to create beautiful lashes on their own.
Permanent/Semi-Permanent/Temporary Lashes
The permanent lashes have an expiration date of three to four weeks. These are pricey to purchase and costly to wear by lash technicians. However, these are time-saving, require no makeup, and do not need to take off before sleeping. These are somewhat uncomfortable for the first couple of days, but people get used to this as time passes by. Permanent lashes are waterproof but need to readjust every month. 
Semi-permanent lashes have a shorter life span but are easiest to put on and take off. One can wear this at home with practice and proper caution. Once these are on, they stay put for up to a week. 
Temporary lashes are good to wear for daily use. These are also easy to wear and easy to remove with remover. As these lashes are meant to remove before sleep, they are the most comfortable ones and less damaging to the eyes. 
Thickness
The thickness of eyelashes starts from .02 mm and goes up to .25 mm. The thickness of the lashes should be chosen based on the thickness of the client's genuine lashes. Human eyes have thinner and shorter lashes at the inner corner of the eyes and thicker and longer lashes at the outer corner. So, it is better to choose lashes of different lengths and thicknesses to create a seamless look. 
Curl
False lashes of all kinds are available in B, C, D, J, and CC curls. The B curl is the least curly one among those. Women with short, straight, and downward lashes are recommended the B curl lashes. Then, the C curl is the most used curl and goes with almost all eye sets and all types of eyelash types. If the client has a slight curve on their lashes, they are good to go with the C curl. These lashes make the eyes look wide and big. 
The D curl is, even more, curlier than the C curl. The lucky clients who have naturally tight curls on their lashes can wear these. But you have to be careful not to use too many and not to place them at the inner corner of the eyes in a thick line. The eyes will look artificial this way. If the client demands artificial barbie-like lashes, then you should definitely try the J and CC curl without hesitation.  
Material Used
Real mink lashes are made out of Siberian mink fur and are the topmost choice for most natural-looking eyelashes. These are pricey and not recommended to wear without professional help. Besides, women with allergies should avoid these. 
The most natural-looking fake synthetic lashes are made from PBT and silk material. Both are suitable if you want almost natural-looking lashes without any allergic reactions. These eyelashes often have a semi-matt or slightly glossy finish. 
Color
Mostly, eyelashes are used in black colors. But blondes and brunettes with a lighter shade of eyebrows do not prefer black lashes for their unnatural look on them. So, the general rule is, to choose a brown shade if the client has blonde or brown hair. 
However, there is no rule if the client wants to create a fun look with their eyes. Now, eyelashes are available in almost all shades. One can mix and match to develop an artistic, glamorous, and fairytale look.  I recommend before setting the lash on the client's eyes, it is better to show them a demo of the result they want by placing the lashes on a mannequin first. 
Individual and Cluster Lashes
Some prefer individual lashes, some prefer clusters. It doesn't really matter as long as the material and quality of the lash are not compromised. The individual lashes need more time and care to place and create the most natural look. On the other hand, cluster lashes are easier and quicker to attach. For DIY temporary lash placement, cluster lashes are easier to deal with. 
Read more: Tape-in Hair Extensions for Your Great Style
How to Place False Lashes
Brace yourself, there are lots of tutorials available online to guide you about the procedure of false lash placement. If it is a permanent lash, then it requires a technician. This involves a lot of patience and procedures to be properly done. Here, I am just covering the basic techniques of placing semi-permanent and false lashes on a DIY basis. 
First of all, wash your face and pat dry before starting the procedure. In the salon, a special primer is used to wipe off dirt and oil from the lashes. 
Then, use a lash pad to keep the lower lashes stuck to your face. Otherwise, they will get in the way and can make placing lashes messy. 
Place the lash, glue, and tweezers nearby. Wash your hands and place a drop of glue on a container. Pick the lash with tweezers, dip in the glue and place it carefully leaving 2mm apart from the roots. 
Hold both lashes with the tweezer for some time. Repeat the procedure to the entire lash line. Use shorter and thinner lashes on the inner corner and longer and thicker lashes on the outer corner. 
Finally, use a clean mascara wand to brush off your lashes when you are done. Be careful not to touch, rub, squeeze or pull the lashes. This goes for permanent lashes as well. The least they are touched, the long way they go. Be careful while using oil-based makeup. All the lashes and glues are generally waterproof, so you are free to wash your face after a couple of hours of the application. 
Our Recommended 20 Different Types of Eyelash Extensions-
1. EYEMEI 0.20mm, C Curl Mixed Faux Eyelash Extension Supplies
1 box includes 12 strips of 9mm to 15mm eyelashes;
C-curl lashes;
Suitable to achieve barbie-like lashes.
This one box includes different sizes of lashes so that one can mix and match to get the desired result. The lash strips are attached with a thin paper strip. Use an eyelash tweezer to handle those and apply them with good-quality lash glue. The overall result not only depends on the lash quality but also the lash glue quality and how precisely it is done. 
However, though the advertisement mentioned these lashes as faux eyelashes, they feel somewhat harder and thicker. Besides, if these are placed on a small frame face with small eyes, they will definitely look artificial. Well, I am not restraining you from buying it. In fact, I am telling you about my experience with these so that making a decision becomes easier for you.
These lashes will look good on a large frame face, or a face with large eyes. Besides, for a more 'doll-face' effect, these lashes will definitely do magic!
---
2. Mybeautyeyes Mixed Tray Flat Lash Extensions with D Curl
0.10mm~0.15mm thickness;
8-15mm Mixed Tray;
Flat lash with D curl.
These D-curl flat lashes are worth trying to get naturally beautiful, voluminous lashes. This seller has trays of mixed-length lashes, and single-length eyelashes and is available in different thicknesses. So, you get the idea of how diverse they are to reach all your client's demands. You can literally help the customers achieve the eyelashes with the exact thickness and length they want!
However, the specialty of flat lashes is, these have a split end. So, at the roots, the eyelashes will look thicker, after application, and at the tips, the thin ends will look just like the natural lashes. No one can tell that the client is wearing false lashes. Even if these lashes are a little bit pricey, I strongly recommend having them in your stock. You won't know how great these are until you use them.
---
3. Mink Eyelash 4 Trays by KC Republic
4 Trays of 8mm, 10mm, 12mm, and 14mm eyelashes;
C curl mink lashes;
Suitable for clients with small, straight lashes;
Easy to apply.
This is a value pack that includes four trays of four different-length lashes. The price you have to pay for four trays is as much as you have to pay for the high-end eyelashes. But the result is quite the same. In fact, the striker strips make application easier. Besides, you can choose to pick one lash at a time to apply on the client's eyelid where her lashes are thick or you can pick multiple lashes as a cluster to cover up an area where her lash is sparse. The only problem is the cheap packaging. Be prepared to use another box to store the eyelashes once these arrive, otherwise there will be a risk of damaging the products along with the faulty packaging. 
The guide for placing the different lengths of eyelashes in different parts of the eye is handy and useful. However, please note, the eyelashes are super thin and lightweight. These will be good to get a natural seamless look.
---
4. LANKIZ Eyelash Extensions, 0.15mm C Curl Faux Mink Individual Lashes of Mixed Tray
0.15mm C Curl Mixed Tray;
8mm, 9mm, 10mm,11mm, 12mm,13mm, 14mm, and 15mm thickness;
Faux Mink eyelashes.
Finally, here is one brand that makes eyelashes that everyone loves. Virtually, these Lankiz eyelashes have not got any negative reviews online. So far, I can say, they are the best to suit everyone irrespective of the facial shape, eye shape, or natural barbie look. And, why not? This one tray has eyelashes of eight different lengths ranging from 8 mm to 15 mm thickness. Whilst other brands offer trays with different lengths only, in this pack you are getting lashes of different thicknesses. This is the secret of the perfect result using these eyelashes. 
The eyelashes are made of top-quality silk material. They are soft to the touch but firm enough to hold the C curl for the longest time possible. No matter how thick or long lashes you want in your eyes, you can always get them with these lashes.
---
5. Qeelasee Faux Mink Eyelash Extensions 0.07 D 8-15 Volume Individual Lashes
Made in Korea;
8/9/10/11/12/13/14/15mm;
D curl;
.07 thickness.
Qeelasee is one of the oldest brands that makes eyelashes. They are making lashes of different kinds right from the beginning when wearing glue-based false lashes was not very popular. That is why, Qeelasee is one of those brands which sells eyelashes of J, B, C, and D curls of lengths ranging from 8mm to 15 mm and thicknesses ranging from .03mm to .25mm. Impressive isn't it? The quality of the eyelashes is also quite impressive. These are easy to pick and do not hold any residue from the sticky paper and have no kink in between. 
D curl is the best to open up droopy and small eyes with downward straight lashes. Once these are placed, the eyes look wide, awake, and wonderful!
---
6. PINKLAB Premium Mink Eyelash Extension Mixed Tray CC Curl
.18 thickness, 8-15 mm long;
16 strips;
Premium quality.
Want to get false lashes but back out for fear of allergies? Do you have sensitive skin? Then look nowhere else! These eyelashes are made in PINKLAB with high-quality hypoallergenic PBT materials. So, there is no chance you can ever get any sickness from these eyelash extensions.
That is why I always recommend the salon owner use this pack only for clients who have sensitive skin and have an allergy to synthetic items. Besides, I also suggest clients look for such eyelash extensions that are cruelty-free and hypoallergenic. Take the lashes with them to the salon and get them done by professionals. This way, the application is safer. 
These lashes are exceptionally lightweight and flexible. The CC curl is the right amount of curl for those who want a curl of more than a C and less than a D grade. The CC looks even more natural on them. For the price, you will get 16 strips, whereas other brands only offer 10 to 12 strips. So, the price is more reasonable here.
---
7. Sam & Halen D-Curl Synthetic Mink Premium Single & Classic Lash Eyelash Extension
0.15mm thickness for dramatic thick lashes;
8mm to 15mm;
Shape: Elliptical shape;
D curl, semi-matte.
Infinite makes eyelashes of .15 thickness. First of all, for a natural volume, these are too thick and hard. But for an instant feminine look, these lashes are the best deal. Only a few pieces are enough to make a full eyelash look, and the difference is easily spotted. 
This mixed tray of D curl is pricier than other brands. One tray includes more than four thousand individual lashes. Easy to pick and easy to place. Making a full eyelash look is much easier using these Infinite lashes. They may not be a good choice to create a seamless, natural look.
---
8. Eyemix 100% Real Mink Eyelash Extensions in Mixed Length
C and D curl;
8-13mm length;
Soft, lightweight, and natural-looking.
Generally, eyelash brands put mixed-length eyelashes of the same curl and thickness in the same tray. But with Eyemix, you will have C and D curl lashes in the same tray. The length ranges from 8mm to 13mm and .15 thickness. 
The advantage of having C and D curls in the same tray is, you can put different curls on the same client for a more natural look. Our lashes are curlier at the center of the eyelid and less curly at the corners. So, if you have C and D curl lashes in the same tray, you can put these on both for your clients. The difference is dramatic. These lashes are slightly glossy.
---
9. Blink Signature Eyelash Extension in Mink C Curl .20 X 8 Sizes in 1 Mixed Tray by BL
7-14mm long;
.20 thickness.
With .20 mm thickness, you can't expect the lashes to be feather-light. And they are not, so don't expect that from these blink signature lashes. They give a full eyelash look with natural curls. There are 8 varieties of lashes that are great to create an artistic natural look. The range of length starts at 7mm whereas other brands offer lashes from 8mm in length. The longest length of this tray is 14mm, whereas other lash brands offer only 13mm in length. 
I recommend this eyelash tray from blink lashes for its wide variety of lash lengths. They are great to create beautiful eyelashes, but not good for clients who seek lightweight lashes.
---
10. TDANCE Premium Semi-Permanent Silk Volume Lashes in 14-19mm Length
0.18mm Thickness;
14-19mm;
D curl, semi-permanent lashes.
This tray of mixed-length eyelashes has 12 strips of lashes ranging from 14mm to 19mm in length. I know how hard it is to find good quality lashes of this superior length, that is why I recommend TDANCE for artists and clients who demand dramatic long lashes. 
They also have eyelashes of regular length and thickness; you can also check those out. All the lashes are super soft and flexible. When the clients look for high-quality lashes, look nowhere else other than TDANCE. The variety of curls, thicknesses, and lengths you will get here, you won't be able to find anywhere else. But it is necessary to inform the clients at first about how heavy and unusual it feels at first when they get lashes that are too long for their eyes.
---
11. Mixed Tray of J Curl Natural Silk Individual Lash Extensions for Salon Use by OBEYA
15 thickness;
 8-15mm in length. 
J curl.
I can bet, you can't get eyelashes lighter and cheaper than this. They offer curls of all types and lashes of all thicknesses, but in lengths of 8mm to 15mm. For the most natural look and lightweight feel, you don't always have to break the bank to order the most expensive eyelashes. 
This tray of eyelashes works just fine. Despite the similar length and thickness, all the individual lashes weigh lighter than their competitors. I recommend using them on clients who are trying semi-permanent lashes for the first time. In those cases, the lighter the lash is better.
---
12. Dedila 3D Mink Cluster False Eyelashes Phoenix Tail Design
5 Root, cluster lashes;
10 mm length;
0.07 thickness, C Curl.
Dedila only sells trays of single-length lashes, they don't offer mixed lengths in the same tray. The cluster eyelashes are easier to apply and needless to say, faster too. One cluster of Dedila eyelashes includes five lashes of different thicknesses. The middle one is longer and thicker than the ones at the corners. So, you are getting cluster lashes of different thicknesses in the same tray. I recommend choosing a little bit shorter length of lashes than you want because the extra length of the middle eyelash enhances the length. 
You have to purchase several trays of this Dedola eyelash to create an artistic and natural eyelash look for different clients. The price is quite low, but the problem is, you have to order several packs.
---
13. Bodermincer Scala Natural Long Cluster Fake Eyelash Extension (12mm)
0.1mm, C Curl;
Easy to put on and take off;
120pcs per pack.
These are not semi-permanent lashes that take hours to develop and take only days to start falling over. These lashes are easy to put on by oneself and easy to take off with makeup remover. It stays up to four days straight without any problem. 
It only takes 10 to 15 minutes to put these eyelashes on. The cluster has three lashes in each strand. It makes the base thicker and easier to hold and work with. On the other hand, only several pieces of these clusters are enough to create natural and beautiful eyelashes effortlessly. The thick base eliminates the need for using eyeliner to create a lash line. However, I can't say enough about these lashes. For DIY use daily and occasionally, I definitely recommend this brand.
---
14. Hannahool 120pcs 7D Volume Fans Eyelash Extensions in 18MM Length
0.07mm, D Curl;
8-18mm to choose from;
Volume fan lashes.
The lashes are made thick and strong, but lightweight. You will forget you have worn them after application. These are easy to apply with decent lash glue. You can choose to wear them at home on your own or take professional help for the first time. However, these clusters are made of six eyelashes of the same length. The entire box involves lashes of the same length.
These lashes are suitable to create a volume fan lash look. If you wear fewer lashes and use different lengths, then it is possible to create a more natural look as well. Easily removable with lash glue.
---
15. LASHVIEW Ellipse Eyelash Extensions D Curl 8-15mm Mix Flat Eyelash Extension for Salon Use
0.15 mm flat eyelash extension;
D Curl, mix tray ;
Ellipse-shaped eyelashes for long-lasting application.
The advantage of using flat or ellipse-shaped fake eyelashes is, it gives a broader surface area so that the glue can make a better grip on both natural and fake lashes. Often, even the best glue can turn out to be a total failure in terms of long-lasting hold on semi-permanent and permanent eyelashes. But if you smartly pick the flat eyelashes, then any normal-grade glue should be enough to make the eyelashes last longer and reduce fall-off after application. 
For close-set small eyes with small eyelids, the D curl may not suit well. The C curl from LASHVIEW is also of good quality and provides equally amazing results.
---
16. DEMI QUEEN 100% Real Mink Individual Eyelashes Extensions for Natural Volume Mix Tray
Mix Tray 8mm-14mm;
.15mm thickness, (D Curl);
100% Real Mink Individual Eyelashes.
These eyelashes are made out of mink fur. So, there is no doubt that they provide a doubt-free natural look and feel because they are natural! This mix tray has a .15mm thickness of eyelashes of different lengths. Natural eyelashes are pricier, and they are worth the price in my opinion. 
These are D curl lashes, you can also order mink lashes in other shapes and sizes. All these are meant to give you a natural look and weightless feel. 
As these are natural mink lashes, they need extra care to apply. I prefer applying these with professional help. Otherwise, with inappropriate handling, the lashes may get damaged or poorly attached to the real lashes.
---
17. FADLASH Premade 5D Long Stem Volume Eyelash Extensions Mixed Tray
9-16mm Length;
0.10mm thickness;
5D lashes, C curl cluster lashes.
You will also find the same lashes in D curl on the FADLASH website. The long stem lashes will help to create a dramatic look as good as the D curl lashes when the lashes are actually C curl. I know, the clients get upset when we, the lash artists, tell them that they can't achieve dramatic eyelashes like the D curls for the lack of their genuine eyelashes. The problem can be solved with these C curl lashes with a long stems.
The long stem is easier to pick and hold, creates a better bond with the original eyelashes after applying glue, and creates a dramatic illusion.  Each cluster has five lashes, and at the root, it creates a bond. As a result, these are more secure than individual lashes and have less chance to fall over.
---
18. Bodermincer Scala Fish Tail Design 3D Individual Mink False Eyelashes Extension
3D cluster C curl lashes;
Fishtail pattern;
Unmatched natural look.
The difference between a fishtail and a fan-style eyelash is, the fishtail one is formed mimicking our original eyelash pattern. Out eyelashes are grown in a crisscross pattern, they are not grown in the same direction and don't have a uniform pattern. So, when the fishtail eyelashes are applied, they mix in seamlessly with the same pattern as the real eyelashes. 
This is an 8mm length pack and these are great to create volume at the base and a natural look at the tip. If you want length at the tip and volume at the base, then you can choose the longer lashes. The longest is 16mm. Please note, these will not help you to create a barbie-lash effect.
---
19. FADLASH 7D 8D Professional Flare Volume  Lashes D Curl
7D 8D brown colored cluster lashes;
D Curl, 0.07mm thickness;
15mm length.
Black thick eyelashes on white girls with blonde hair and blonde eyebrows may look out of place. For those ladies, brown eyelashes are the better preference for a daily natural look. So, these brown cluster lashes are meant just for them! FADLASH also brought colorful lashes in vibrant colors like blue, green, purple, red, and mixed shades to create an effortless fun look. 
This pack has 8D and 7D cluster lashes, but you can also order 2D to 10D. However, this tray includes lashes of only one length and thickness. I believe creating fans using 7D and 8D lashes is much easier, and the brown color will be proven to be a lifesaver for many women.
---
20. Bodermincer Long Gradient Colorful Mink False Eyelashes
Red, blue, brown, green, and purple gradient color;
C Curl, 0.10 thickness
8mm,10mm, and 12mm in length.
Bodermincer has brought a tray consisting of 12 strips of eyelashes with striking colors. All the lashes have gradient colors that start with black at the roots and vibrant hues of red, blue, green, brown, and purple. For young girls, these are the eyelashes of their dreams. You can get creative and help clients to get artistic and glamorous eyelashes. 
You can pick one color at a time for both eyes. Create an impressive look by placing the vibrant eyelashes at the outer corner of the eyes and filling the rest of the lash line with lashes of natural color. Girls don't have to even wear any makeup if they have a little hint of color on the eye all day long. 
---
FAQs
What Are the Foremost Natural Lash Extensions?
The most common are mink, silk, and artificial. I don't fancy mink fur near my eyes. The length is additionally essential for a realistic look: with the natural being Kurowska's specialism, she uses lengths up to 14mm.
What Are the Longest Enduring Eyelash Extensions?
Long-lasting & super strong – our eyelash extension glue has the newest advanced formula with incredible bonding power that lasts up to eight weeks. Strongest bonding and most prolonged retention period on the market eyelash extensions. This eyelash extension glue is the most suitable option for advanced lash extension stylists.
Are Mink or Silk Eyelash Extensions Better?
With Mink extensions, you will get a lightweight, fluffy, soft natural look. Real mink lashes usually last longer because they're so light that they can use several mink extensions per natural lash. … The Faux Mink lashes are a touch bolder, and slightly glossier than the Silk and Mink.
Relevant Resources: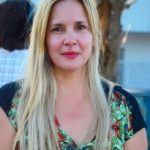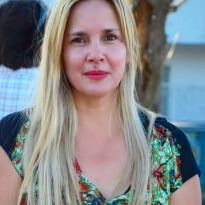 Guys, I am Camila Avery and I love to help my mom to do indoor & outdoor activities. As a lady, I have passed my time on gardening, home improvement, and personal or self-care. I have acquired some degrees in outdoor recreation, beauty, and hair care. It is not easy to work with top-level professional beauty experts. But, I got that opportunity and experimented with different hair extensions, hair colors, and cuts.