This article includes affiliate links, which means we may earn a commission if you make a purchase following our link. Please refer to our review guidelines.
We all love long, thick, bouncy hair which many of us don't own. But hair extensions can make our dream true by adding volume and length to our short or thin hair.
Among all types of hair extensions, tape- ins are the most popular for comfort and ease of use. If you're thinking of getting hair extensions, you can give them a try.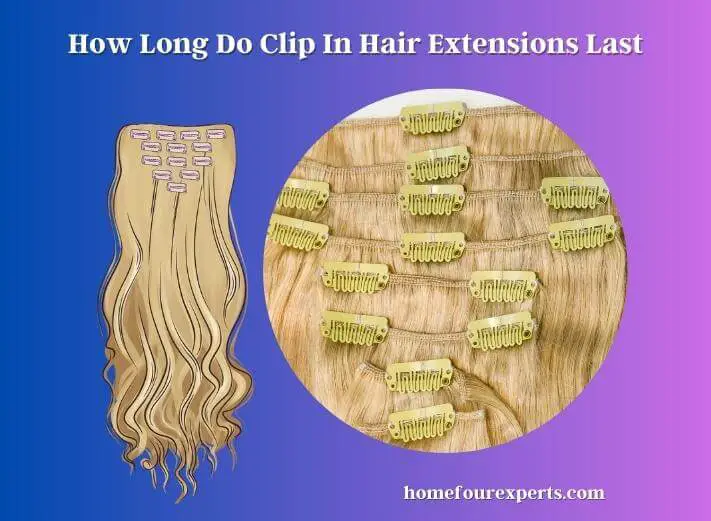 But to get your desired look, you need to be careful about choosing one.
This is not so complicated, just check some basic things and get the right one.
From this guideline, you'll know about the necessary information. Such as-
Why Choose Tape- in Hair Extension
You'll find different types of hair extensions available in the market. But among all, tape in hair extensions is the most favorite type. The reasons behind their popularity are-
They don't Look Fake
Tape in hair extensions looks like your original hair. The bond of these extensions lie flat against your head but they are so comfortable that you won't feel like wearing extensions. If you get the right type of hair, you can even style and iron them like your natural hair.
Doesn't Take Too Much Time to Put in & Out
You'll need only half an hour to put them into your head or take them out. This extension is bonded with inch- long sticky stipes. Your hair- stylist need to peel off the cover like a sticker to reveal the adhesive and stick them to a small section of your natural hair in between two stripes.
Removing them is faster than wearing them. Stylist needs to soak the bond into a solution to loosen the adhesive then softly wiggle the extension off.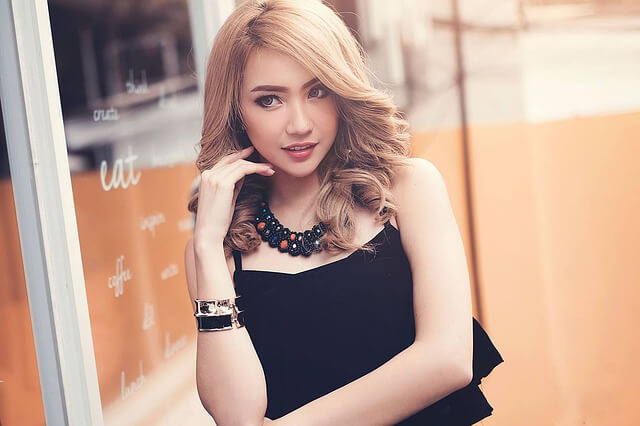 Easy to Take Care
It is also easy to take care of your tape in hair extensions. Just treat them like your natural hair and do whatever care you prefer for your hair gently. You can use a blow dryer to your wet extension, comb them gently to detangle them, even you can sleep with them by making a loose braid.
Don't Cause Any Damage
Like other hair extensions, the most common questions for tape- ins are- are they safe to use or do they damage the natural hair? The answers are, they are completely safe and don't cause any damage to your hair.
How to Choose Tape- in Hair Extension
If you've decided to add some volume to your hair with tape- in hair extensions, you need to be careful about the selection. By considering some basic features, you'll be able to get the perfect extension that completely matches with your hair. Like-
Features to Match Your Natural Hair
There are a lot of color variations of tape- in extensions in the market. You need to choose the color that matches with your natural hair to make them natural.
If the extensions are a little bit longer than your natural hair, it'll look more natural but not too long.
For a natural look with your hair extensions, you definitely need good quality extensions. So before buying, make sure that they are high-quality human hair, not synthetic.
How to Apply Tape- in Hair Extensions
Applying tape in hair extensions is easier than other extensions. But don't try to put it on by yourself, you must do it with an expert. You can just check the steps:
Firstly, make sections in your natural hair where your extension will attach in the sandwich method. 
​Measure your hair sections to determine how many pieces of tape- in extension you need for those sections.
​Now time to attach the extensions under your hair sections.
​Tape the extension close to the root and press them together properly to secure them.
​Repeat the process for all sections and extensions.
Top 13 Best Tape-in Hair Extensions Reviews
1. VeSunny Ombre Blonde Tape in Hair Extensions
Click on the Image to >> View on Amazon
Human Hair Extensions Tape in Ombre;
Length:14-24 inches;
2.5g/pc 20pcs/50g/pack;
Color: Ombre blonde/ brown mix. 
Mixed brown or Ombre style extensions match better than single color extensions. It's true that everyone doesn't like Ombre and it doesn't look sober on everyone. But when it comes to matching extensions color online, choosing an Ombre extension will save you from dealing with poorly matched extensions. Besides, the different shades add depth and extra volume to the hair.
These extensions from Vsunny are made from Remy human hair and are of great quality. The quality is as good as expensive extensions from popular brands yet it costs a lot less. The hair extensions are straight, free of any split ends. If you maintain these properly, it will serve you for 6 months without major fall out and split ends.
One pack of this extension contains 20 strips and weighs 50 grams. To add length to your hair, you will need 3 to 4 packs just to tape on the back of your head. To add volume, 2 packs will do, depending on the thickness of your hair. Take the hair to the stylist to tape these on flawlessly. 
Remember to wash the hair with mild soap after taking off, then you can use this for months.
---
2. Moresoo Human Hair 16 Inch Brown Ombre Tape in Hair Extensions
Click on the Image to >> View on Amazon
Length: 16 inches;
Hair Type silky, Remy hair, no tangle, thick, straight;
Color: #T6/613.
I recommend these extensions for ladies who have sensitive skin. Girls with sensitive skin avoid experimenting with their skin and hair for possible discomfort. But when it comes to style, why stay behind? These extensions have a hypoallergenic adhesive that will let you try these extensions and style as you want.
This dark to the light brown extension has a reddish hue that doesn't show in these photos. But these extensions will mix well with any shade of dark brown hair easily. The manufacturers recommend not to color these extensions as that may make it weaker. If you wish to color the extensions then I suggest ordering other brands.
Placing the extensions for the first time may require professional help, but you re-apply these after a couple of weeks, you can do this with the help of your friend. It will need practice for getting a more satisfactory result.
---
3. Fshine Human Hair 12 Inch Real Hair Tape in Extensions
Click on the Image to >> View on Amazon
Length: 12 inches;
Color: no. 1 jet black. 
If you are one of those lucky women who naturally own jet black hair, then these extensions are just for you. Choosing extensions for black hair is the easiest as there is less chance of mismatch with natural hair. Besides, black hair can't be colored, so no hassle in coloring the extensions. After putting on, black extensions look more natural than the extensions of other colors.
These extensions are like other extensions, made from real human hair. But the miracle lies in the tapes. The tapes of these extensions are the thinnest and the strongest. These are gel-like tapes that become seamless once put on. The transparent tapes become invisible in the locks of hair.
These extensions are so popular that there are only a few pieces available to the seller. Usually, they ship the product within a week. Once you use these extensions, surely you will never want to switch to other brands.
---
4. Moresoo Tape in Human Hair 18inch Remy Human Hair Extensions
Click on the Image to >> View on Amazon
Length: 18 inches;
Hair Type silky, Remy hair, no tangle, thick, straight;;
Color: no. #60A.
Often ladies of brown hair prefer platinum blonde as a highlighter for their hair. No doubt, highlighting hair makes it more alluring but your hair goes under irreversible damage. Adding some tape in extensions will not only help you achieve the desired look but also save your hair from possible damage from bleaching.
These 18-inch extensions will reach up to your lower back, adding superior length to your hair. Usually, the longer the extensions, the more packs are required to add volume. The reason is, the length eats up the volume of hair. So, to maintain this length, you must order 4 to 5 packs of extensions. Only for volume, only 2 packs will be enough.
After washing, these extensions form a natural wave. If that matches your own hair, then I would suggest skipping any type of styling spray or heating. Moreover, a natural updo will look more attractive when you have a full head of healthy wavy hair.
---
5. Moresoo 14 Inch Tape in Hair Extensions
Click on the Image to >> View on Amazon
Length: 14 inches;
Color: Reddish Brown
On olive and warm skin tones, black hair suits best. It makes their face outstanding when the hair frames the face. A lighter color which is closer to their skin tone makes the hair look less voluminous. For them, black extensions are like a pageant.
These extensions are cheap and are of moderate quality. I recommend these to use for one or twice for special occasions like a honeymoon or holiday where you want to look fabulous for consecutive days. But for continuous use, I prefer something stronger.
These tape extensions can be a great option for beginning your first even tape in the hair extension experience. One pack contains 40 locks of extensions that are supposed to suffice to add length to hair.
Despite the claims of the advertisement, these extensions tangle a bit after washing and start falling off after washing 5 to 10 times. So, please make sure you use a good conditioner at the body of the extensions and avoid excessive styling. This way, these budget extensions will last longer.
---
6. LAAVOO Human Platinum Blonde Seamless Tape in Hair Extensions
Click on the Image to >> View on Amazon
Length: 16 inches;
Color: #60.
The quality of high-end tape in extensions is ensured in these extensions from LAAVOO. The extensions are super soft and silky to touch and are long-lasting. With proper maintenance, these will last 6 to 7 months easily. The pack arrives with a comb, compact mirror, and extra tape so that you can use it to reapply the extensions by yourself.
Extensions hold better on dry scalp and hair as oily hair tends to make the locks slip off the scalp sooner. So, choose your shampoo wisely to get the most of these extensions. Besides, other hair styling products need to be chosen which are specially meant for tape in extension.
These extensions can withstand a lot of styling and heating. So, you can experiment with your look frequently. But these are not supposed to be color at home. If you really want to color them, do that by a professional.
---
7. Loxxy Tape in Hair Extensions
Click on the Image to >> View on Amazon
Length: 14 inches;
Color: R#4-4/27 20pcs 50g/pack.
This pack has 20 pieces of tape in extensions of dye brown color. One is enough to increase the volume of your hair if you are not suffering from serious thin hair issues otherwise. The locks look lighter than the picture showed and the tip of the hair is a bit thinner. So, please do order extensions a bit longer than you expect because the stylist will trim it up a few inches after installing.
The hair is soft and silky smooth and not to mention the extensions are cost-effective. One pack has 40 locks, so only 2 packs of these will cover a full head. The hair may become slightly wavy after washing, but blow-drying will fix it up. However, the less you put heat on a tape in extensions in styling, the longer they last.
---
8. Lacerhair Tape in Hair Extension
Click on the Image to >> View on Amazon
Length: 14 inches;
Color: R#2/60.
The simple blonde looks pale and boring if not properly styled. The good thing is, blonde hair absorbs color well, but for their thinner texture, using dye makes the hair weak and prone to breakage. But that shouldn't take you back from making you more beautiful. This extension has a darker brown color with blonde highlights. The dark color will make your hair look thicker whereas the blond highlight will mix with your natural hair properly.
While reapplying the hair, it is important to choose a good quality remover that won't damage your natural hair, scalp, and extensions. Choosing tape is also equally important as the perfection of the installation of the hair is totally dependent on the tape quality.
---
9. DOORES Bleach Blonde Real Tape in Human Hair Extensions
Click on the Image to >> View on Amazon
Length: 16 inches;
Color: O#613 Bleach Blonde.
These extensions are in a bleach-blond color. If you have dark brown hair, then it is best that you order a lighter tone for yourself. Because, extensions can be colored in a darker hue, not lighter. If these extensions match yours, then that's great. If not, you can always color them to the desired dark color. If you need a highlight, then it's better to color some extensions in a darker color and leave some as they are; rather than highlight as we do on our real hair because that will damage the extensions.
For the quality of the extensions, they look natural but the price is low and after applying heat, I started to doubt that they are natural or not. But these extensions do their job well, adding volume and length to hair. The tapes are good at hiding and the complete look was satisfactory for me. For a pack of inexpensive extensions, nothing can be better than this pack.
---
10. YMEYME Tape in Hair Extensions
Click on the Image to >> View on Amazon
Length: 18 inches;
Color: #B8/60
YMEYME tape in hair extensions hair is 100% real human hair and can be reused with replacement tape. 
Usually, our human hair tape in hair extensions can last for 6 months or 1 year with proper care. However, choosing the perfect match for brown hair online is problematic as there are countless shades available in brown. 
So, feel free to send your photo in natural light and send it to the customer center of Moresoo. Their experts will help you find the best match for you. If the hair doesn't match even after that, you can always return it but make sure that the extension remains intact.
The quality of their extensions is very good. I suggest these extensions for girls who love styling their hair because these extensions can take high heat. So, you can straighten, curl, and frizz this hair every day. But don't forget to wash and dry before sleeping with the extensions on. Never sleep with dirty or damp hair.
---
11. RUWISS Human Hair Platinum Tape in Hair Extensions
Click on the Image to >> View on Amazon
Length: 18 inches;
Color: 60# Platinum Blonde.
These extensions are 18 inches long. Longer extensions require more care in putting on, removing, cleaning, and brushing. Because they tend to tangle, split and break more compared to the shorter ones. Use a conditioner after washing the hair. If you have dry hair, and can't manage time to wash hair often, then put on a live-on conditioner regularly. This simple habit will save your own hair and the extensions from damage.
After washing the hair, don't rub the hair with a towel, rather than let the towel soak the water. Don't use a brush on wet hair. Use a hairdryer on the coolest setting to dry out the hair. Then you can brush your hair and make a braid before going to bed. This way, you will never have to deal with tangled bird's nest hair early in the morning. For short hair, only a ponytail is enough.
These blonde extensions are brownish blond. I feel that these extensions will mix well with one or two shades of lighter and darker tone hair. The quality is amazing and the price makes the extensions worth trying for.
---
12. Anrosa Tape In Hair Extensions Sided Real Remy Skin Weft
Click on the Image to >> View on Amazon
Length: 14 – 22-inches;
Color: #60 Platinum Blonde.
If you already own blonde hair, then these Remy extensions may match your hair well. Slight mismatching can be corrected with professional hair dying but for the major color difference, you are welcome to return the extensions in good shape. However, I prefer using one or two stripes of vibrant color on blonde extensions because that looks cheeky and trendy.
Contrary, girls of darker hair color have fewer options to play with hair color. From that point, blonde girls are lucky.
The 14 – 22 inches length extensions will not make a drastic difference to your present hair.  It's good to order longer hair because the stylist always trims the hair to match the extensions with natural hair and make it seamless.
---
13. Ugeat Tape in Hair Extensions Real Human Hair
Click on the Image to >> View on Amazon
Length: 26 inches;
Color: #4.
There are a few tape-in extensions available online in curly Remy hair. Because they sell out quickly as these extensions blend well with naturally curly hair and need little styling to match. Ladies with curly hair should always go for curly extensions because it will save their time for styling hair unnecessarily. Curly hair is always trendy and voluminous looking. So, one pack is enough to add volume.
Try to apply no heating on curly extensions as that can ruin the natural curl and make the hair fragile. Always use a mild shampoo and lukewarm water on curly extensions and your extensions will last for months.
---
FAQs
Can You Wash Your Hair With Tape-ins?
Technique: Washing off your hair with tape-ins is different from washing just your natural hair. you've got to be meticulous. It takes longer, but you'll roll in the hay less often! it might help if you used shampoo everywhere you'll be able to! It would help if you used shampoo everywhere you can.
Can You Brush Wet Tape in Extensions?
Do not brush wet hair or dry them with a towel. Brushing wet hair may be a big NO, even in your real hair, it causes breakage, so will it do an equivalent together with your tape-ins, brushing them wet means you're pulling them out damaging your tape-ins and your real hair.
Conclusion
Hair extensions have become the most important beauty product to increase your hair volume and length.
If you're going to use it for the first time, tape- ins are the best choice. They are easy to use and need low maintenance.
If you've previously used this type of extensions, you definitely know the benefits. And for buying the new set, you can check the list I've provided above.
If you still want to know more about hair extensions, please comment below. I'd like to get back to you!
Relevant Resources: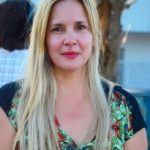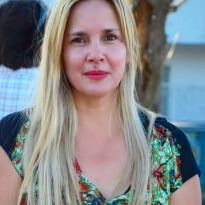 Guys, I am Camila Avery and I love to help my mom to do indoor & outdoor activities. As a lady, I have passed my time on gardening, home improvement, and personal or self-care. I have acquired some degrees in outdoor recreation, beauty, and hair care. It is not easy to work with top-level professional beauty experts. But, I got that opportunity and experimented with different hair extensions, hair colors, and cuts.