Your natural hair length, volume, thickness, head edge, and desired hair styling all play a role in choosing the right lengths of hair extensions. Mistakes are often made when someone mentions hair lengths to another person, and the results can be unpleasant. To eliminate any extra confusion about how to choose the right lengths when buying hair extensions, we've put up this handy hair extension lengths chart that shows the estimated length using the measurements.
In general, the hair that merely stretches slightly from the natural hair appears more natural than that which is excessively long, although you may be wearing long hair if you have short natural hair.
Usually, the length of hair is limited by the texture you select. Because straight hair lies totally flat when measured, it naturally falls longer. On the other hand, measure the length of curly hair when it is straight because it has more volume for the same weight.
Next, the wavy hair texture is in the middle of the straight and curly hair textures in terms of length. It is recommended to wear up to 3 to 4 centimetres longer than your natural hair length. The below-mentioned chart will assist you in determining where a length will fall when placed on top of the head. 
How to Measure Hair Extensions Accurately
You must measure your hair extensions to see how they will look on your hair or install the proper fit. Fortunately, this is a simple procedure that just requires a mirror and a measuring tape. To begin, use a tape measure and stand in front of a mirror measure from the top of your head to the end of your hair. Continue by measuring the hair extensions you've purchased, and you'll have a decent notion of the appropriate length to add to your hair at this point. If your natural hair length is 14 inches, hair extensions 16 to 20 inches long will be great.
Things to Consider While Selecting a Hair Extension
There are several factors to determine from the different length hair extensions before installing. When following the several factors below, you will choose the hair type that best matches you. So choose a hairstyle that fits with your lifestyle and boosts your confidence.
Height
The most common query we get is What length hair extensions should I get? The length of your hair has a significant effect on hair extension selection. For example, if a woman with a height of 4 feet 6 inches and another with a length of 5 feet 6 inches both wear 16 hair extensions individually, the 4'6″ woman's hair appears to be long.
But most women overlook this, even though it is essential. This means that if the girl has even shorter natural hair, it may not look as natural.
Styling
It's a matter of how you'll style your hair once you've put it on. Some people simply cut a small amount of hair from underneath to achieve a good, even finish. If you're going to wear a long extension but with a little more styling, buying 20 inches may result in you ending up with 16 inches, which is fine. However, if the style you choose necessitates more hair trimming, the longer hair extension is better.
Cost
The length of the extension usually influences the cost. When you get a hair extension, recognize that the 16-inch model will set you back $124, while the 14-inch length will set you back $108. There is only a $16 difference. If you have the money, get the 16-inch model because it provides you more margin if you make a mistake.
Curly And Wavy
Always remember that curly and wavy hair is only measured when it is entirely straight. This implies that when the curls form, the hair will decrease slightly. So, if you seek your hair to be 18 inches long, instead of buying an 18-inch curly or wavy hair, buy a 20-inch curly or wavy hair. It's the best because it safeguards.
Hair Extensions of Various Lengths
Ear length, chin-length, shoulder-length, armpit length, mid-back length, and so on are all examples of hair length measures. Chin length is a short haircut, the ear length is a very short haircut, shoulder length is medium length, and mid-back length is quite long. Below we mention various lengths into three main categories:
Short Hairstyles: 
6″ Hair: This length is a great short hairstyle with waves, keratin, clip, etc.
8″ Hair: It's a long chin hair with 8-inch hair bundles that seem bouncy and fuller.
10″ Hair: This length can be found in tape, tissue or wig style, and it's good for shortened hairstyles or bob hairstyles.
12″ Hair: It's a natural length of hair that reaches or lengths a chin will turn into long shoulder hair with locks, forehead, facing hair, etc.
Average Hairstyles:
14″ Hair: This 14-inch hair extension is available in both tape and clip-in style and is quite popular among those who seek medium hair.
16″ Hair: This 16-inch keratin clip in hair can be used to transform short hairstyles into hair that extends past the collar bone.
18″ Hair:  For girls who want their hair to reach the middle of their back or be a little shorter, this length of hair is ideal.
20″ Hair: With 20-inch clip-ins, you may quickly grow your natural short hair to the middle of the back.
22″ Hair: It is incredibly long hair that reaches your ribs are ideal for ladies with a sensitive personality.
Long Hairstyles:
24″ Hair: If you're not too tall, a 24-inch extension can stretch over your ribs and even your waist.
26″ Hair: The 26-inch hair extensions can reach a woman's waist with this extraordinary length.
28″ Hair: These hair extensions can extend to your waist if your body isn't too short.
30″ Hair: Beautiful, long, and smooth 30-inch clip-ins, tape, and lace frontal hair extensions can give your hair the perfect length to reach your hip.
32″ Hair: These are the most extended hair extensions available right now, reaching to your thigh. 
What Is the Most Popular Hair Extension Length?
The lengths of hair extensions vary depending on the manufacturer, the country from which they are imported, and whether they are made of 100 percent human hair, hybrid human and synthetic hair, or 100 percent synthetic hair. Because of the various factors that go into hair extensions, there isn't really a standard length that people buy when they buy them. However, 20-inch hair extensions are the most popular among users.
Conclusion
We hope after reading our in-depth hair extensions length chart guide; now you know everything about how to choose the right length to make you look gorgeous. The more hair you have, the more styling possibilities you have. You can perform up-dos, french twists, and various other hairstyles for everyday use and special occasions with extended hair. 
People often describe long-haired ladies as dainty, pleasant, gentle, and so on because of their hair length. Even if you're wearing a simple dress, you may seem graceful, beautiful, and fancy with long hair extensions. But make sure you're comfortable with your hair, whether it's long or short.
Read more:
Featured image credit: pinterest.com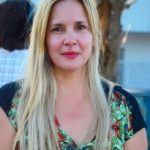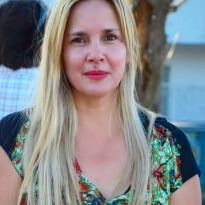 Guys, I am Camila Avery and I love to help my mom to do indoor & outdoor activities. As a lady, I have passed my time on gardening, home improvement, and personal or self-care. I have acquired some degrees in outdoor recreation, beauty, and hair care. It is not easy to work with top-level professional beauty experts. But, I got that opportunity and experimented with different hair extensions, hair colors, and cuts.