Hex shank bits are one of the most commonly used bits in various projects. You can see the multipurpose use of this type of drill bit in metalworking, woodworking, machine working, construction, tool fabrication, and utility works.
A hexagonal drill bit shank has the shape of a hexagon. After all, it has got its name from the particular form it holds.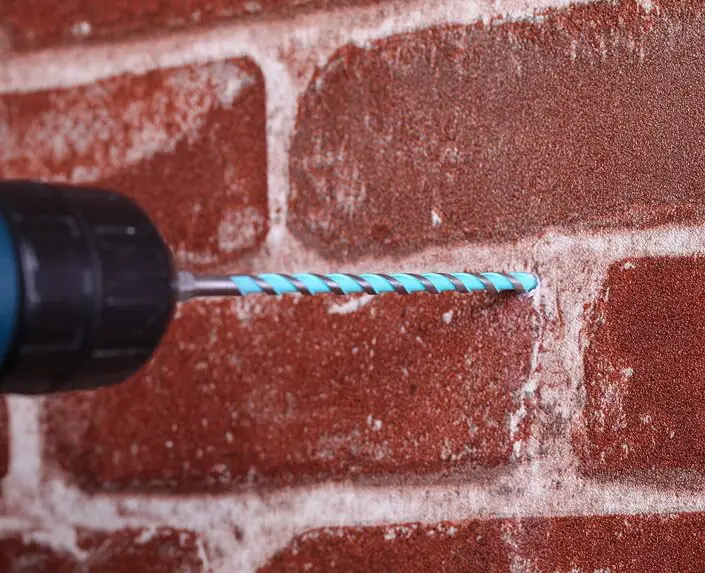 Now it's time for you to choose among the hex shank drill bits given below with a short product description. Also, there's a buyer's guide and FAQs to help you make the decision easier.
Things to Consider When Choosing Hex Shank Drill Bits
You must consider some facts while buying the best Hex Shank Drill Bits. It'll help you to get the right drilling bits for your work. So, keep the following factors in mind when you pick your bits from the bunch. 
What Are the Drill Bits Made of?
There are three basic materials that the drill bits are made of, those are-
Titanium (Coating)
It is the ideal choice for metal and wood-drilling. A coat of titanium nitride covers the outer portion of the bits to resist friction and corrosion. It results in a hardened surface that reduces heat buildup creating a thermal barrier. 
These drill bits are slightly costly. But they drill faster than the black oxide drill bits. Also, they last longer than them.
One of the downsides is that you could lose the benefits of titanium nitride. Because it is just a coating, and the coating can diminish as time passes.
Black Oxide (Coating)
A black oxide coating over the bits' steel resists corrosion and reduces friction between the bit and workpiece. You can use the comparatively inexpensive black oxide bits for wood, softer metal, plastics, and composites.
The drawbacks are that they don't stay sharp as long as some of the other twist bit options out there, and you lose the benefits as the coating fades from the cutting edges. Another thing to remember is that they only can cut through softer steels under 1/8-inch in thickness.
Cobalt (Steel Blend)
Cobalt bits are best for metal drilling. Though, they are capable of drilling through about everything.
These bits are made from an alloy of steel and 5% – 8% of cobalt. Cobalt drill bits don't wear away like a coating. So, you can sharpen them as you need instead of throwing them away. Though these are a bit costly, they are the best pick to drill through cast iron.
Hex Shafts
A few drills are made with a ¼-inch hex head fitting instead of the conventional barrel-shaped drill knife. This is a remarkable extension because it implies that your pieces will fit an impact driver as well as your drill. 
Similarly, these pieces tend to slip less than standard tube-shaped heads.
Set the Size
Especially for individual users, in addition to the jack of all trades, having a wide range of drill types and sizes would be a great advantage. We've featured a few arrangements of this kind in the surveys above.
Especially in settings where high precision is required, this is a component in a small amount. These types of buyers will search for high-precision bores and will be less concerned about the wide assortment of types and sizes.
Does the Drill Bit Match to the Hole Size?
You'll get a variety of sizes and in different measurements. So, it's better to look beforehand about what you exactly need. You'll find the drilling bits in the following design on the market.
Twist Bits: It's best for drilling those materials that require a hole that is less than 1/2″ in diameter.
Spade Bits
Also known as paddle bits. It is one of the most cost-effective bits on the market. The particular shape of this bit throws chips out while they cut but creates a messy surrounding. They are good for making holes in wood.
Auger Bits
Auger bits are similar to spade bits but work much better than them.
Step Bits
This design is best for metalwork. It's also known as unibits. These bits are best for thin metals.
Our Selected Hex Shank Drill Bits-
Without further ado, let's check out the review of the ten hex shank drill bits selected by our pro team members.
EZARC 5PC Carbide Tip Multi-Purpose Drill Bit Set
Click on the Image >> See on Amazon
Material: Carbide
Brand: EZARC
Tool Flute Type: Spiral
Item Dimensions LxWxH: 6.69 x 2.76 x 0.59 inches
Shank Type: Hex
With a 6-inch length in the set, the tools come in various sizes- 5/32, 3/16, 1/4, 5/16, and 3/8 inch.
It's a multi-purpose drilling tool. It covers the top six materials used to drill into a professional drill bit, including brick, wood, tile, plastic, fiber cement, block,  and metal.
The hex shank bits have high-quality tungsten carbide heads. The sturdy carbide head provides longevity to the bits used in multi-materials.
The sharp edges perform 85% faster in multi-material than standard bits, delivering high drilling speed even in hard materials.
The big "U" flute design cleans the dirt and debris out fast, making it an efficient wood and metal drilling set. These fantastic bits come in a case.
You can use hammer drills and impactors drivers for excellent bit grip.
Pros
Multi-purpose drill bits;
Five different sizes.
Cons
It might be a little tricky for hardwood.
Ryobi Hex Shank Pilot Titanium Drill Bit Set
Click on the Image >> See on Amazon
Material: Steel
Brand: Ryobi
Shank Type: Hex
Cutting Angle: 135 Degrees
The titanium coating of this bit reduces friction. Also, the reduced friction increases the speed when you drill. So, the work speed rises eventually.
You will get four different sizes in this set, including- 1/16, 3/32, 7/64, and 1/8 inch bits, so that you can use them according to your need. Moreover, the 135° split point drills on contact, which is another plus.
This steel-made hex shank provides your bits extended durability.
Pros
Durability;
Various sizes;
Drills on contact.
Cons
COMOWARE Titanium Twist Drill Bit Set
Click on the Image >> See on Amazon
Shank Type: Hex Shank;
Material: HSS , Titanium Coating;
8.01 Ounces;
Angle Point: 135 Degree;
Shank Type: Hex.
The size variation will give you the perfect combination of micro drill bits. The 1/4 inch hex shank fits all power tools more easily and securely, especially for locking quick-change wheels. This rare set of bits will glorify your toolbox as well as meet your needs.
This item is great with a hex base. Your drilling motor will take these style bits with ease. Great drill bit set for metal, wood, plastic countersinks. Home DIY, and suitable for general building/engineering use.
Pros
Varieties size;
Easily changeable;
Useful small bits.
Cons
Segomo 13 Pse 1/4″ Hex Shank Titanium Twist Bit Set
Click on the Image >> See on Amazon
Material: Cobalt
Brand: Segomo Tools
Finish Type: Titanium
Shank Type: Hex
Tool Flute Type: Hex
High-Speed Steel (HSS) with titanium coating makes these drill bits durable and provides longer service life. The hardened and honed cutting edge is very useful for sharp and chatter-free cutting.
Thirteen different sizes include: 1/16″, 5/64″, 3/32″, 7/64″, 1/8″, 9/64″, 5/32″, 11/64″, 3/16″, 13/64″, 7/32″, 15/64″, 1/4″. Precise 135 degree cutting points for increased cutting-speed.
Twisted design and two-flute form clear out any residue giving a smooth finish. It comes with a bits holder with the size written for easy pickup. This set is suitable for wood, sheet steel, carbon steel, rubber, plywood, fiberboard, PVC, plastic, etc.
Pros
Cons
HoooWooo 3Pcs Impact Hex Shank Drill Bar Set
Click on the Image >> See on Amazon
Material: Chrome Vanadium Steel
Brand: HoooWooo
Finish Type: Silver
Shank Type: Hex
This is a multifunctional drill bit having three pieces- 1/4″, 3/8″, 1/2″. You can use this square nut hex shank driver drill bit in the installation of an air-drill or pneumatic drill,  pneumatic screwdriver, manual screwdriver, and electric screwdriver. Also, you can use them for installing 
other hexagonal tools. This tool is great for accessory conversion.
Pros
Long-lasting;
Color variation for easy picking;
Rechargeable.
Cons
Neiko 01147A Hex Allen Power Bit Set
Click on the Image >> See on Amazon
Brand: Neiko
Size: SAE Standard
Material: Steel alloy
This quality drill bit set has a corrosion-resistant black phosphate coating. The high-quality S2 steel ensures max durability. You'll get laser etched cutting on each of the hex bit drivers and magnetic tips for hassle-free work. The sizes include- 1/16, 5/64, 3/32, 7/64, 1/8, 9/64, 5/32, 3/16, 7/32, 1/4 and 5/16 inch. A convenient storage facility gives you easy portability.
Pros
Durable;
Easy to use.
Compatible with power drills and impact drivers.
Cons
MakerAA Shop 4341 HSS 16 Pcs Hex Shank High-Speed Steel Drill Bits
Click on the Image >> See on Amazon
Brand: MakerAA Shop;
Stem type: Hex;
Tool Channel Type: Spiral;
Cutting angle: 135 Degree.
This hexagon handle set includes thirteen most commonly used sizes- 1.5mm, 2.0mm, 2.5mm, 3.0mm, 3.2mm, 3.5mm, 4.0mm, 4.5mm, 4.8mm, 5.0mm, 5.5mm, 6.0mm, and 6.5mm, to meet all your needs.
You'll get increased resistance and durability with the titanium coating. Also, the hardened and polished cutting teeth ensure precise drilling and smooth cleaning of the holes.
You can use the small drill bits for wood, plastics, steel, aluminum alloys, and other soft metals within 5mm from this set. It is also suitable for household DIYs and general construction or engineering purposes. 
Pros
Unique design;
Easy installation;
Wide range of application;
Durable. 
Cons
Not suitable for drilling- ceramic, concrete, or glass.
Owl Tools Allen Hex Head Wrench Drill Bit Set
Click on the Image >> See on Amazon
Brand: Owl tools
Size: Metric (MM)
Material: Steel
These hex head Allen drill bits are available in the following metric sizes – 1.5mm, 2mm, 2.5mm, 3mm, 3.5mm, 4mm, 5mm, 6mm, 7mm, and 8mm.
This bits set comes with a convenient plastic storage case having a durable locking system for easy storage.
This set of drill bits are made from high-quality industrial-grade s2 steel with magnetic tips. Also, this set of bits has a beautiful black finish. Moreover, each drill bit has a label of its metric size. 
Pros
Magnetized bits;
High-value purchase;
Additional plastic case for easy storage.
Cons
Wolfride 5pcs Magnetic Ball End Screwdriver Bit Set With 1/4 Inch Hex Shank
Click on the Image >> See on Amazon
Our ninth hex shank drill bit is the Wolfride ball end magnetic screwdriver set with a 1/4 inch hex shank. The five pieces include the following sizes: 2.5mm, 3mm, 4mm, 5mm, and 6mm. The overall length is 100mm or 3.93 inches. The high-quality S2 steel ensures the best performance and durability. Strong magnetic heads can catch screws easily on the vertical or tilted side. You can use it on a manual screwdriver, electric screwdriver, air-drill, drill, and other tools.
Pros
Magnetic ends;
High quality;
Various uses.
Cons
SHDIATOOL 2pcs Diamond Hex Shank Drill Bits
Click on the Image >> See on Amazon
Material: Artificial diamond and Steel body;
Brand: SHDIATOOL;
Stem type: Hex;
Cutting angle: 45 degrees.
This drill bit set is best for dry drilling that is drilling without water. The parts' diameter is- 6mm, 10mm, 10mm, 12mm, and 15mm. You can use it for drilling granite, tile, concrete, ceramic, glass, masonry, hard plastic, and marble. Artificial diamond and steel body makes it extra strong and increases durability.
Pros
Inner wax for cooling;
Quick adjusting stem.
Cons
FAQs About Hex Shank Bit
What Is a Hex Shank Bit?
A hex shank is a type of drill bit that has six sides and is held into place by a chuck. There are various sizes of hex shank bits in the market. But the most common you'll get is the 1/4″ bit. 
What Are Hex Shank Drill Bits Used for?
A 1/4-inch hex shank bit is used on quarter-inch impact drivers. And you can change it quickly on it. On a round shank, you can center the bit more perfectly. Also, that flat surface on the hex shank lets the chuck to hold the drill bit securely.
You cannot use a regular drill bit without a hex shank bit holder in an impact driver. However, you can use hex shank bits in a regular drill driver.
Which Drill Bits Are Better- Cobalt or Carbide?
Cobalt drill bits are great for drilling ready-to-work-steel or annealed steel. They are a bit pricey. And carbide bits are used for already hardened steel. But they tend to break if you are not careful and put excess pressure. They are less costly than cobalt bits.
Conclusion
I think this article has helped you to get everything sorted, right? Try to follow the user manual when using the bits. 
Now pick out a handy drill bit set for your project and start working!
Related Posts: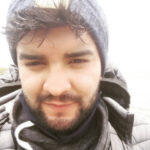 Hi, I am Eric Devin and I am a professional interior architect. Since childhood, I've always enjoyed DIY projects! And, I have loved to solve simple household problems using essential tools and equipment. I have also acquired a lot of information about basic household tools settings by working with contractors.