Are you considering getting a Kamado? Well, you are thinking wise! It is the most ancient method of cooking in the world, having almost 3000 years of history. I loved it when I used it for the first time.
But choosing a kamado may be a little difficult task as the price may be high for the best quality. In this case, you need to know about your needs, features, and details about some best quality grills.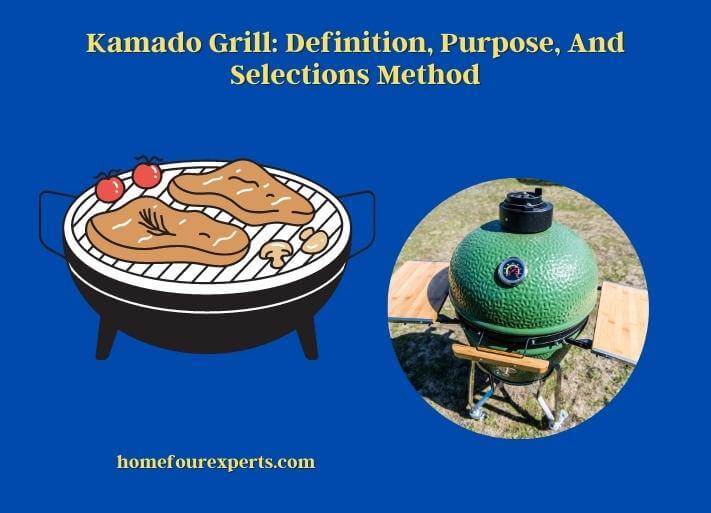 To make your selection process easier I've pulled together features, advantages, and disadvantages of the top 10 kamado grills. So by the end of this guide, you will be able to know which one is best for you.
What is Kamado Grill
Kamado is the Japanese word used for 'cooking range' or 'stove' which means 'place for cauldron'. Kamado grills are usually round or oval-shaped and made from high-quality ceramic. It can serve you as a grill, smoker, or even an oven.
These types of grills are fueled by wood or natural charcoal and can hold heat and smoke inside them which will add extra flavor to your food. They are best for long and slow cooking like a whole chicken or a large slab of meat.
Grilling is so easy in this type of grill, because dampers, a built-in thermometer, and a stand have been added to increase their efficiency. You only need to control the heat after reaching the perfect temperature.
History of Kamado Grill
According to Archeologists, the kamado is the modern version of clay vessels used in ancient China. Then the Japanese began to use it as 'mushikamado' in the 3rd century. Later on, it also became familiar in the Indian Subcontinent as 'tandoor'.
After World War II U.S. Servicemen became enamored with the flavor and juiciness of the cooking style and shipped them home. People also loved the cooking style so many started to import and sell them. In 1974 Big Green Egg redesigned the round-covered clay vessel to present Kamado. They replace fragile clay with durable ceramic. The Egg has dominated this industry for years. But now there are many other grill makers offering their own designed kamado.
How Does It Work
The design of a kamado is simple and ancient. Its egg shape and thick walls help to retain heat & moisture. Inside a kamado, two-thirds of the bottom is reserved for fuel. Here you can put coals in a small grate. The top part is a domed lid with a built-in thermometer. Here you will find the frill and cooking space which can be sealed tightly with the heat retaining lid.
The interior of the grill is designed and built in such a way that when the lid is closed, it reflects the heat evenly inside the grill.
How to Choose A Kamado Grill
If you have decided to purchase a kamado grill, you should check for a few things. Because all kamados are not created equally. You should remember your need and look for quality for purchasing a good quality grill.
I've found out and listed some features of a good kamado grill that may help you if you are on the hunt for one.
Size
You will find various sizes of kamado grills available in the market. Generally, this type of grill has less cooking surface than other barbecue grills like gas or charcoal. You have to choose them according to your needs.
If you usually grill a big stack of ribs or cook for too many people, you should go for a big one. But if you cook food in small pieces for a small family, choose a medium or small one.
Material
Kamado grills are generally made of ceramics but there are some enamel-coated stainless steel grills available in the market. It's up to you which one you prefer.
If you want a cheaper one, you can buy a steel grill. But the downside of a steel kamado is too then to hold the heat to cook. Also, it is poor in durability and has a possibility of getting rust.
If you want a durable grill, you should pick a ceramic grill. It can hold heat and there is no room for getting rust.
Accessories
It'll be fun if you can cook various types of food on your grill. Additional accessories with the grill can add this fun part to your cooking. So it would be better if you check the accessories (like- a frying pan or pizza stone) the manufacturer offers before buying. These accessories may cost a bit more but will add versatility to your cooking.
Warranty
Must look for warranty and customer support before buying. Some companies offer a lifetime warranty, some a little or none. For customer support you must go through their social profiles, there you will find other customers' experiences and their replies.
Workspace
It would be better if your grill has an attached workspace with it. So that you can set your seasonings, sauces, and utensils. 
Ash Grates
Ash grates usually come in ceramic or cast iron or powder-coated steel. All of them will work great but you should check if you have any particular choice.
Cooking Grates
You should check the material of the cooking grates and the hinges. These grates are available in enameled steel and 304 stainless steel. Any of them will serve you well.
If the grill has hinges under the cooking grate, you will be able to add wood whenever needed without taking out the whole grate.
Top Vents
You should also check the vent wheels, whether it has a single or double wheel. Though both will do good, the double wheel will add more accuracy to temperature control.
Ease of Use
Another point you need to consider before purchasing the grill is – is it easy to set and operate or not. Some grills will take a long time to set- up and operate whereas some take less time than others.
If you are good at coping with difficult settings, you can select the first type. If you don't want to spend more time setting up the grill, pick the simplest one.
Budget
We have to accept that a high-quality, durable kamado grill will cost more. But you should always go with your budget. The price of a grill mostly depends on size and material. So before purchasing, you must consider these things.
Why Kamado Grill
Many may think why buy a kamado grill, not any gas or charcoal grill? For them, I'd like to mention some amazing features which you will get only in the kamado grill.
You will get a unique flavor that is fully different from any other grill.
temperature control is very easy on this grill.
You can cook several types of food like- steaks, kabob, pizza, and burgers using different cooking methods.
They are more durable than all other grills or smokers.
Use less fuel than others.
Easy to clean.
How to Use
Using a kamado grill is as simple as ABC! You just need to follow four basic steps-
Adding Charcoal
Stack lumps of charcoal into a clean, empty firebox. You don't need to fill up the whole box. Just use as much as you cook your food or you can add more if it takes a long time to cook than you assumed.
Firing up
Open both top and bottom vents. Make a small 'well' in the middle of the stack and place the fire starter in it. When the starter is burning well, add some large lumps on top of it and wait till some lumps light up. Now add the necessary accessories or racks you need.
Adjusting the Vents
Close the lid but leave the vents open. Check the meter and start closing vents when the temperature reaches 100°F below your desired temperature. When you are close to the target temperature, it will be easy for you to control the temperature by adjusting the top vent only.
Reaching the target Temperature
At this step, you can use a digital thermometer to get a more accurate reading. If the temperature is still rising even after reaching the target temperature, you need to shut the top vent down a bit more.
When the temperature stops at the target, you don't need to adjust any vents. This heat will remain stable during the whole cooking time.
Editors Recommended Kamado Grills-
1. Primo Oval LG 300 All-in-One Ceramic Grills
Another primo Kamado on my list! Why not? They don't compromise quality. The good thing about this all-in-one ceramic grill is, it has all the accessories you need for outdoor cooking like a grate lifter, ash tool, and cart with shelves. 
With its oval shape, you can feed up to 20 people by cooking whole chicken, turkey, or ribs which was difficult to put in BGE. Thanks to its higher lid and oval grate. Cooking space can be stretched by placing an extra rack.
A felt lining on the lid is placed to minimize breakage possibilities. No need to assemble it before grilling. This grill is shipped assembled, and ready to cook.
Things We Liked
No assembly is required;
Comes with several accessories;
Large capacity;
Pro quality grill;
Several accessories are included.
Things We Didn't Like
Very heavy and expensive.
---
2. Weber 18201001 Summit Kamado E6 Charcoal Grill
Summit charcoal grill from Weber has multiple functionalities to experiment with diverse cooking; Kamado is one of those. Weber is a renowned and trusted name in the world of outdoor cooking. This charcoal grill is new in the market and overpriced, but brace yourself before you know about its features. You may want it to make the showstopper of your next BBQ party. 
The grill is large; made of premium-grade U. S. Steel to make it lightweight. The inner and outer part of the body is coated with porcelain. Its insulated double-walled construction can hold temperatures for up to 12 hours using a small amount of fuel.
The main cooking surface is 452 square inches. In addition, a hinged cooking surface is also provided to replace many accessories while expanding your cooking possibilities. This grill not only heats up easily but also lights up instantly due to snap-Jet gas ignition.
Like cooking grates, charcoal grates are also adjustable to create different temperature zones for slow indirect cooking and smoking. There are three vents at the bottom and a smoke setting so that you have control over the fuel.
One may need a long time and several trials to get used to all these advanced features. However, the quality, multiple functionalities, durability, and warranty you get from Summit Charcoal make it unique.
Things We Liked
Convenient  ignition;
Large and adjustable cooking surface;
Large dimension yet lightweight;
Good control over temperature and fuel;
Durable and long-lasting;
Can create different temperature zones.
Things We Didn't Like
---
3. Char-Griller E6520 AKORN Kamado Charcoal Grill Cart
Char-Griller E6520 extra-large charcoal is one of the most popular ceramic charcoal for its identical oval shape and large capacity. The oval shape enables putting larger-sized food like ribs, whole chicken, and many more that cannot be done in circular Kamados.
Its largest capacity cooking space can be achieved with rack extensions. The heavy-duty ceramic body is coated with porcelain inside and out.
Some amazing accessories like a firebox divider  (on purchase) can do wonders by creating different temperature zones for a diversified cooking experience from smoking to grilling to roasting to baking, together.
The only problem is, it is expensive and does not come with a cart and other necessary accessories. However, the warranty you get with it is expected to protect this 'state of the art;  grill for over generations.
Things We Liked
Large capacity;
Good warranty;
Direct and indirect cooking options;
Excellent quality;
Simple temperature adjustment.
Things We Didn't Like
---
4.  Kamado Joe KJ23RHC Classic II Charcoal Grill
Classic II KJ23RHC charcoal grill is the latest launch of Kamado grill. It has all the goodness of a Big Green Egg but in a much more advanced form. For me, its flexible cooking surface is the most spectacular feature. It is a combination of several half racks which can be adjusted at different levels and can stretch the cooking surface from 250 to 660 square inches. So, you can cook your entire meal at once at different temperatures. 
The second most impressive feature is the lightweight dome, made with airlift hinge technology. Now anyone can lift the lid with only one finger and secure it at any position. The top vent is made rust-resistant and efficient in temperature management.  The gasket is long-lasting and ensures the strongest sealing.
KamadoJoe has brought improvement in the firebox also, it is made with six panels to reduce the risk of breakage.  It has to Slide out the ash drawer at the bottom to make cleaning super easy. The price is slightly lower than other pro-quality Kamados but still out of reach of many BBQ lovers. Despite this, You get several accessories and a cart with flipped tables within this price.
Things We Liked
Eye catchy color;
Less prone to breakage;
Easy to lift and adjust the lid
Large multi-level cooking space;
Durable gasket.
Things We Didn't Like
---
5. Kamado Joe KJ13RH Joe Jr. Charcoal Grill
Have a look at a 13.5-inch ceramic kamado from Kamado Joe if you are looking for a smaller grill within an affordable range. Its 13.5-inch cooking surface is enough to prepare a meal for a family or a small gathering. 
With the multilevel cooking surface, you can cook in direct and indirect ways to smoke, sear, bake or grill your food. Its ceramic body is thick and insulated to capture heat efficiently. The thick-walled, heat-resistant shell is resistant to smoke and moisture at any temperature. But cast-iron air vents for temperature control.
This excess heat-generating capacity is not for cooking though, it's for burning off the mess left inside the grill after the cooking. This self-cleaning process leaves only dust to wipe off, making the cleaning of the grill hassle-free. 
Hanover grill comes with a sturdy stainless steel cart with four wheels at the bottom which can be locked securely. Flipped large shelves are convenient to house many necessities while cooking.  One stainless steel grate and another cast iron grate are included with the packaging.
This grill can be a considerable option for you if you want a quality product without paying for its brand name.
Things We Liked
Sturdy cart;
Large foldable shelves;
Self-cleaning process;
Multi-level cooking surface.
Things We Didn't Like
Read more: The Best Egg Rings | Top 8 Ring Mold for Eggs
---
6. Char-Griller E06614 AKORN Jr. Portable Kamado Charcoal Grill
Alloy steel Kamados of the infinite series come with infinite attractive features. This one has the sleekest finish on the apex ceramic body. Numerous colors are available on this grill and each can be the center of attention at your BBQ party. 
The hardware is stainless steel made, to make it rust-resistant. It has a 155 square inch cooking area and precise temperature control lets you grill steaks, smoke wings, or up to 8 burgers at once. A part of the grate can be flipped up so that charcoal can be added conveniently.
It works very well for precise temperature control from 200 to 700 ° F. It is very easy to carry from the tailgate to the campground and everywhere in between.
This product is backed by a good warranty. It is pricey and any cart is not included in the price. Despite the price, this kamado is still worthy to own a functional and decorative kamado for many years.
Things We Liked
Sleek, elegant design;
Easy to lift the lid;
Heavy duty;
Lighter.
Things We Didn't Like
---
7. Vision Grills CF1F1 Pro Kamado BBQ Bundle
Best performance with the least fuel- this is the uniqueness of this kamado. It uses less coal, hence, produces a lot less ash than other kamados. Besides, unlike other kamados, this one can be used all year round, even in the freezing -30 degrees! Now savoring BBQ and smoked food in the chilling weather is possible.
The ceramic body is perfect to retain heat within minutes and can hold the heat for hours. No risk of flare-ups or hot and cool spots. Its 596 square inches cooking grate is sufficient to feed the crowd. The grate can be flipped to put fuel in between easily. It is done rarely though, this beast can run for 12 to 16 hours with the first load of charcoal.
The top and bottom vents have knobs with them for adjustment. The ashtray is removable too. This super-heavy kamado comes with a four-wheeler cart with drop-down shelves for easy movement. A cover, electric starter, and 2 grills are included as well. It is a little pricey, but its less fuel consumption cuts other costs.
Things We Liked
Large capacity;
Requires less charcoal;
Produce less ash;
Impressive customer service;
Long-lasting;
Durable and pro quality.
Things We Didn't Like
---
8. Pit Boss 71240 Kamado BBQ Ceramic Grill Cooker, 24″ 
Get all the features of BGE, plus added advantages by paying half the price with a kamado grill from Pit Boss. This is the most affordable ceramic kamado with the largest 2 tiers and 24 inches of cooking grates in the current market. Grates can be flipped to put charcoal without removing entirely from the grill. 
Its lift has many features that cannot be found in the BGE.  Like, easy to grip due to wooden handles, and easy to lift and hold, and fire roof edge and shock absorbent is included to protect the lid, giving it a long life.
Comes with a four-wheeler strong cart with bamboo-made shelves on the sides. Unlike other pricey kamados, the shelves are made durable and long-lasting too, just like the main body.
Its ceramic body ensures thermal efficiency, whereas the hardware is made with stainless steel to give them a long rust-free life. Within an affordable range, this kamado from Pit Boss has the best quality and features.
Things We Liked
Affordable;
Large capacity;
Easily to lift the lid;
Rust-resistant hardware.
Things We Didn't Like
---
9. Broil King 911470 Keg 5000 Charcoal Barbecue Grill
Broil King had been thoughtful about the cooking grates of the Keg 5000 grill. It is the next level cooking surface for settling in a tight space of kamado. 2 grates are provided, the primary one is cast iron made and can be flipped to add charcoal. The secondary one is rotatable and made with chrome-plated stainless steel, no need to remove it from the grill, just rotate it out of the way whenever you need. 
The total cooking surface provided is 480 sq. in. summing up the size of the two grates. A sturdy cart is available within the package with trailer hitch adaptability, to make the grill portable. This feature makes this grill suitable for picnic or camping, not only for backyard use. The shelves attached are not high quality though.  
The ceramic body is coated with steel with insulation in between, to make carrying this kamado even more convenient, less prone to crack, and satisfactory thermal performance. But lowering the heat once it gets high can be slightly difficult. The firebox is placed too low to sear meat, it is great for slow cooking.
Things We Liked
Portable, suitable for tailgating;
Accessories included;
Lighter weight;
A large overhead lid can house a large portion of food.
Things We Didn't Like
Not suitable for searing;
Difficult to lower the temperature once it reaches high.
---
10. Pit Boss 71220 Kamado BBQ Ceramic Grill Cooker
Pit Boss Kamado BBQ Ceramic Grill Cooker is quality warmth maintenance which makes cooking simple and successful. It additionally gives decent effectiveness when consuming charcoal. The Pit Boss is all-around made, with a top cast iron damper that gives you a decent measure of power over the wind stream and a pleasant completion on the all-around. There are additionally full-treated steel jolts and pivots which means no rusting on the significant feeble focuses. The strong bamboo racks are tough and overlap down to add to common sense. 
In case you're not hoping to spend a lot on decent quality Kamado is an incredible choice. There are a lot more choices with regard to cooking that are accessible on this model contrasted with the spending models.
Likewise, being fired, you get the additional advantages of no rust, mind-boggling heat maintenance, and simple warmth guidelines. There are a few issues, be that as it may, the development wasn't the most straightforward. The side tables required extra work to get them mounted appropriately. There have been different reports of comparable issues and a general absence of value with a portion of the fittings.
Generally, the Pit Boss, it's not immaculate however when it works it works great. Pick one in case you are somewhat reluctant in spending more.
Things We Liked
Easy ash removal cover and tool;
Cast iron firebox grate;
Add to ability charcoal without removing the grates;
The perfect cooking temperature.
Things We Didn't Like
---
11. Char-Griller 16620 Akorn Kamado Kooker
Want to master your Kamado skills without breaking the bank? Check out the 16620 Akorn Kamado Kooker from Char-Griller. It is made to let you enjoy all the advanced qualities of high-end ceramic Kamados minus the disadvantages in an affordable range. 
You get 314 square inches of cooking and 133 square inches of warming rack within the 22 gauge steel body of the grill. Its main body is insulated, and constructed to retain more heat using less charcoal compared to ceramic grills. The outer surface has black colored powder finish whilst the inner portion has a porcelain coating to hold the heat for a long time.
You won't need to buy a cart separately. With the Kamado, a cart with lockable wheels at the bottom and foldable metal shelves at the top are available within the economic range. For ease of cleaning, the ash pan is made removable and for better control over temperature, two adjustable dampers are included at the top and bottom
The only drawback of this worthy Kamado grill from Char-Griller is, it is less durable than ceramic ones, and its life span is more likely 2 to 4 years pretty long considering the price. Another problem is, it forms dents instead of cracks if dropped, which can be marked as a positive side as long as dents won't affect its performance.
I recommend controlling the temperature from 200 to 400 degrees will cause less damage to the grill; hence will lengthen its life.
Things We Liked
Less risk of cracking;
Economic;
Lighter;
Slow and fast cooking;
good temperature control;
Easy assembly;
Easy to add charcoal and clean ash.
Things We Didn't Like
Not long-lasting;
Forms dent easily.
---
FAQs
Are Kamado Grills Useful for Smoking? 
The smoke grill likewise alluded to as the kamado grill gives one of the most perfectly awesome tastes that you can have when grilling your nourishment. By utilizing the correct flame broil, you can add an ideal smoky flavor to your meat, vegetables, or different dishes, making the taste as pleasant as one could envision.
What is So Exceptional About the Green Egg Grill? 
PGCC (Porcelain Glazed Ceramic Construction) – The propelled ceramic material of the BGE (Big Green Egg) is ideal for holding dampness and warmth inside the barbecue. This is a major piece of what makes the Big Green Egg so incredible! The ceramic helps keep the dampness in the nourishment for succulent meats and sustenance.
Conclusion  
I hope you will like my unification of the best kamado grills and tips about it. If you are going to try this grill for the first time I'd suggest you pick the steel one. But if you know what you need, go for the most durable ceramic grill.
This grill will add so much versatility to your cooking so you won't be bored. You can taste deliciously juicy food every time with less effort. And the interesting thing is a high-quality grill may serve more than one or two generations of your family.
If you are benefited from this discussion to select the one for you, you can let us know. Or if you already have a kamado, you can share your experience with me. I'd love to know about your cooking experience.
Read more: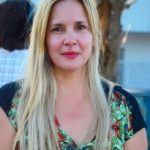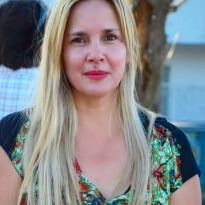 Guys, I am Camila Avery and I love to help my mom to do indoor & outdoor activities. As a lady, I have passed my time on gardening, home improvement, and personal or self-care. I have acquired some degrees in outdoor recreation, beauty, and hair care. It is not easy to work with top-level professional beauty experts. But, I got that opportunity and experimented with different hair extensions, hair colors, and cuts.